Parents are often concerned about using the right personal care products for their babies. However, they understand that using the wrong product may harm their child. Baby hairbrushes are essential for maintaining your baby's hair in good condition. Since newborns have a sensitive scalp, you must use the right brush to comb their delicate hair. In this post, we present the best baby hairbrushes and how to choose the right one for your baby.
Top Products From Our List
Types Of Baby Hairbrush
Hairbrushes for babies can be classified based on the types of bristles in them.
Massage bristle: Hairbrushes with massage bristles are usually used for scalp treatment rather than regular grooming. Nevertheless, you may consider them for babies as well. These brushes are not ideal for longer hair.
Soft bristle: The bristles on these brushes are extremely soft. The bristles do not comb through the hair like a typical brush and primarily smooth the hair by removing the tangles. They are gentle on your baby's skin and excellent for grooming fine baby hair. Some are made of synthetic fibers, while others may contain natural animal hair. Therefore, you need to check the type of bristle before making a purchase.
11 Best Baby Hairbrushes
MolyLove hairbrushes are made of natural materials such as beech wood and goat hair bristles. Its natural hardwood handle and soft bristles are gentle on a baby's scalp. The soft goat hair bristles prevent build-up and gently untangle knots while brushing. The brush lets you gently comb the baby's hair without exerting pressure on the soft spot.
Pros
Hypoallergenic
Recommended by pediatricians
May help prevents cradle cap
Easy to use
Cons
Bristles may fall off over time

Wet Brush brushes are ergonomically designed to fit in the palm. The distinctive Intelliflex bristles glide effortlessly through tangles. It allows you to brush with less force and disentangle hair without damage. It is small in size, has an elephant print, and comes in green color. The detangling hairbrush's flexible bristles reduce split ends and cause no pain while brushing the hair.
Pros
Easy to use
Comfortable handle
Suits all hair types
Helps dry wet hair
Massages the scalp
Cons
Some may find the bristles too soft

Natemia's wooden baby hairbrush has a beech wood handle and bristles made of 100 percent natural goat hair. This hairbrush aids in the re-distribution of natural oils throughout the hair strands without straining or damaging the baby's hair or scalp. Regular use of this hairbrush gently massages the baby's scalp while also protecting their soft spot.
Pros
Durable
Giftable
May prevent cradle cap
Lightweight
Cons
Not suitable for brushing wet hair

This three-piece brush set covers everything from combing and massaging the baby's hair and scalp from infancy to toddlerhood. It is made of natural goat hair, which helps condition the baby's hair while also spreading the natural oils on their scalp. These brushes also aid in hair detangling, gentle massage, and scalp stimulation. In addition, its regular use improves circulation and relaxes the infant.
Pros
Giftable
Prevents cradle cap
Hypoallergenic
Formaldehyde-free
Cons
Suitable only for babies with thin hair

FridaBaby's specially designed hairbrush and styling comb set conform to the shape of the baby's head for delicate and gentle styling. Using this brush may promote a healthy blood flow and stimulate hair follicles. You can hold it in one palm for easy use. It has soft and gentle bristles that massage the scalp while soothing the baby.
Pros
Non-slip grip
Made of non-toxic ingredients
Giftable
Durable
Cons
Cannot be used for thick hair types

The Little Tinkers brush set is made of soft and comfortable natural goat fur and beech wood. The package includes a natural hairbrush, a wooden massage brush, a wooden comb, and a silicone brush. It is anti-static and helps to calm and soothe the baby. The brush also aids in the circulation of blood.
Pros
Four-piece brush set
May help prevent cradle cap
BPA-free
Hypoallergenic
Cons
Might not work with wet hair

Fephas hairbrush bristles are made of natural goat hair, which is gentle on the baby's sensitive skin. It aids in the reduction and prevention of cradle cap by gently loosening and removing flakes from your baby's scalp. In addition, the brush helps condition the baby's hair by smoothing it and evenly distributing natural oils down the hair shaft. The handle is made of beech wood.
Pros
Hypoallergenic
Eco-friendly
BPA-free
Formaldehyde-free
Cons
Some may find the fragrance strong.

You may gently brush your baby's hair and massage the scalp with this all-natural goat hairbrush. It helps to redistribute natural oils throughout the hair strands without straining or harming the hair or scalp of the infant. In addition, the brush can calm newborns and may reduce anxiety during baths.
Pros
Three-piece brush set
Giftable
Hypoallergenic
Easy to hold
Cons
Few may find the bristles too soft

Baby blue hairbrush is made from beech wood, and its bristles are made from natural goat hair. The size of the handle is convenient for the parent to hold. It is delicate on the baby's head and also protects the baby's soft scalp. The animals are not harmed in the process of making this comb, making it eco-friendly. The bristles do not fall out, and the comb is durable.
Pros
Cruelty-free
BPA-free
Ethically sourced material
Easy to clean
Cons
Might not work on wet hair

This kit includes a natural goat hairbrush, a wooden brush, and a silicone hair massager. The baby hairbrush, made of natural soft goat bristles, bamboo, beech wood, and pearwood, takes gentle care of your baby's scalp. The baby shower brush is made of silicone, which makes it easy to use. These brushes are specifically designed to condition a baby's hair gently.
Pros
Protects soft scalp
Giftable
Hypoallergenic
Water-resistant
Cons
Difficult to use on thin hair

Duruan hairbrush set is made from premium quality goat hair that is safe and hypoallergenic. The soft silicone bristles in the second comb help in blood circulation and work as a gentle exfoliator. The handle size is convenient for the parent to hold. It is suitable for children with sensitive skin, too. This comb gently combs the hair without being harsh on the scalp.
Pros
Three-piece comb set
Protects soft scalp
Unique design
Ergonomic grip
Cons

How To Choose The Right Brush For Baby Hair?
Here are a few factors to consider when selecting the right brush for baby hair.
Brush's material: While wooden brushes appear natural, they can be more challenging to clean because wood should not be submerged in water for a longer duration. Plastic is a good choice if you intend to use the brush in the bathtub or clean it frequently.
Type of brush handle: Pay attention to the brush's design and choose one that will be good for you to hold easily.
Type of bristles: Bristles are made from natural or synthetic fibers. Natural fibers are softer, while synthetic fibers could last longer. Choose one according to your needs and preferences.
Brushing your baby's hair keeps the hair clean and presentable. Choose hairbrushes specially made for babies since they are gentle on an infant's scalp and hair. Pick a bristle type depending on your preference and the brush's suitability for your baby. Choosing the right grooming product may help your child's hair grow healthily.
Recommended Articles:
The following two tabs change content below.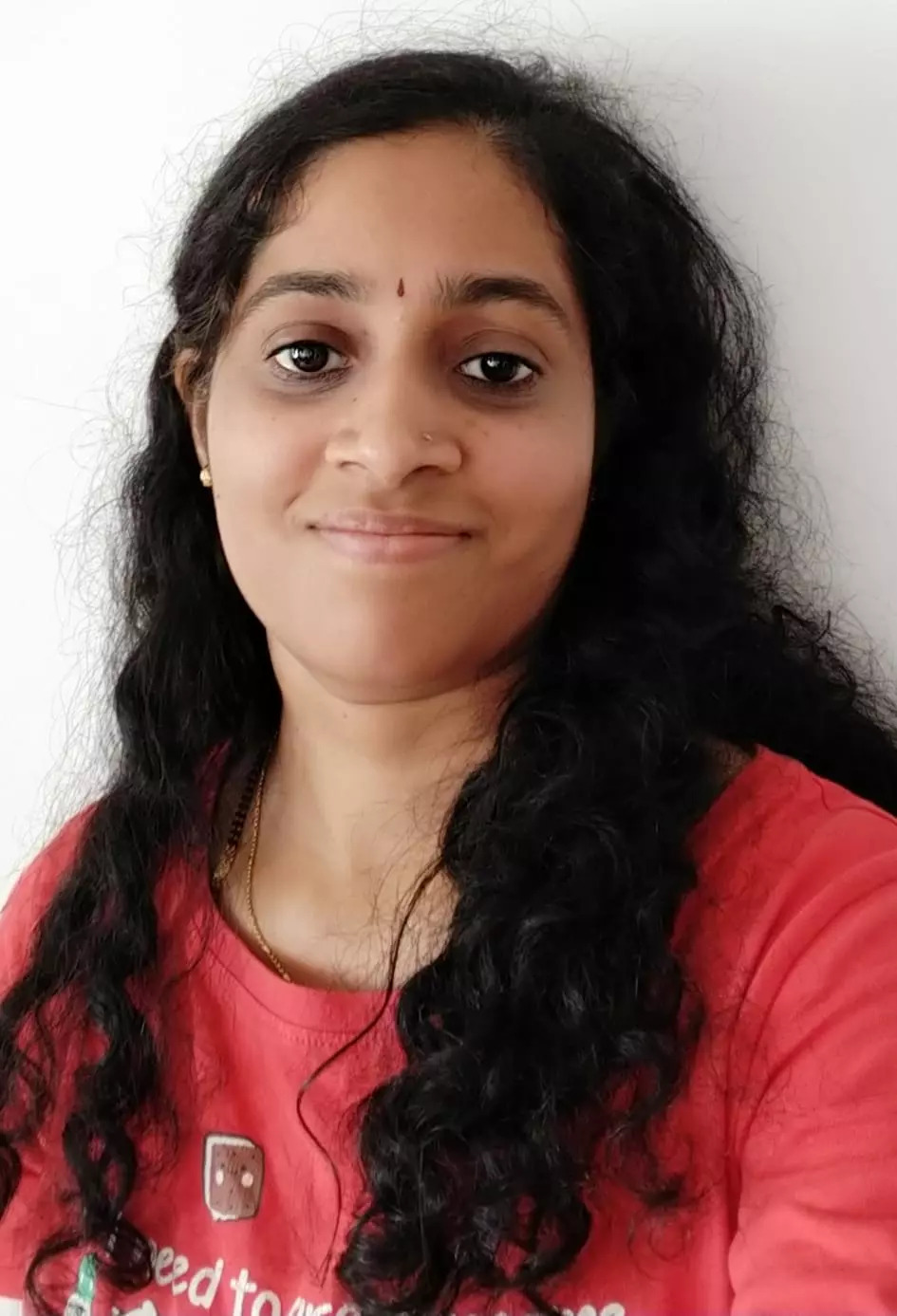 Vibha Navarathna
Vibha is a coder turned content writer. She holds a Masters degree in Computer Applications, and her passion for writing fresh and informative content made her a full-time writer. Holding certifications in content writing and creative writing, she writes on electronics and baby products for MomJunction. Apart from work, Vibha is found reading and learning about new things, experimenting with...
more