Babies can be highly energetic when they're up from their sleep. They look for things to play with, and their curiosity makes them grab whatever they can get their hands on. Getting the best baby musical toys for your little one ensures they are safely entertained as they engage in fun musical activities.
Babies generally find flashy toys that emit sounds quite exciting. They are intrigued by the bright colors and music from the toy, which could entertain them for hours on end.
In this post, we bring you a list of some fun musical toys your munchkin can groove to.
13 Best Musical Baby Toys
This Baby Einstein musical radio plays seven different melodies. The tiny radio sparkles with different lights. It comes with a caterpillar-shaped handle that helps to strengthen grasp and teething. It is suitable for babies aged up to three years.
Pros:
Plays full melodies
Small and easy to hold for toddlers
Durable enough to withstand harsh handling
Highly entertaining for kids. Keeps them occupied for long
Cons:
Lights can be too dim to notice when playing under bright lights or outdoor
Paint tends to fade over time
Seeing babies learn to sit and stand is special for every parent. This process can be made more fun with this musical walker. It features five piano keys for kids to create their own music. Other features include spinning rollers, shape sorters, and light-up buttons to help develop motor skills. It is easily adjustable from a sitting toy to a walker and is suitable for children aged nine months to three years.
Pros:
Activity panel can conveniently be detached from the walker to become a floor-play toy
Wheels move smoothly on carpeted and hard floors
The rattling sound emitted from the wheels of the walker keeps the baby entertained
Walker comes with speed control
Cons:
The grip on the wheels may come across a bit lacking
Young babies may find some features of the activity panel complex
There are times when you need to keep the little one entertained on the go. This musical stroller toy helps serve this purpose by attaching to the stroller. The musical toy comes with seven baby-activated mini-toys that help improve motor skills. The musical tunes could enable cause and effect learning.
Pros:
Promotes hand-eye coordination
Arch is easily adjustable to suit baby's age and preference
Universal clip easily fits any stroller or bassinet
Teether is easy to grasp by little kids
Cons:
Clip may not be very durable
This toy looks like a game controller, but it is a lot more than that. It helps acquaint your child to alphabet, numbers, shapes, and colors. It has two musical settings – one for learning and one for only playing. It is suitable for babies aged six months to three years.
Pros:
Highly durable
The face of the toy lights up in different colors
Different control buttons help improve motor skills and hand-eye coordination
It may work as an easy way to keep the child away from an actual game controller
Cons:
The size may be a bit too big for small kids
Volume control is limited
This dancing duck plays seven melodies, flashes colorful lights, and makes sounds of the heartbeat. The tiny baby duck within the pouch of the big duck also sings songs. The duck dances when you press the button on its head. It is suitable for kids aged three months and above.
Pros:
The duck's movement could encourage a baby to crawl after it
Colorful buttons help improve finger dexterity
Songs help develop listening skills
The toy is made from durable, child-safe ABS plastic
Cons:
The battery is not included with the toy
The small buttons may break due to rough handling and become choking hazards
This musical table comes with more than 70 songs to keep your child engaged for hours. Songs include classics such as 'Old MacDonald' and 'Itsy Bitsy Spider' that help introduce the baby to nursery rhymes. This musical toy is suitable for kids aged six months to three years.
Pros:
Helps kids learn shapes, letters, numbers, and colors
Removable legs enable to use to panel for floor play
Easy to switch between two modes, namely music and learning
It comes in English and Spanish language mode
Cons:
The table may not stay firmly on the floor since the feet lack rubber grips
This musical cube has something fun and interesting on each side. Each side helps to promote different skills such as talking, singing, and so on. Your baby can also make some music of their own as it comes with a built-in microphone to encourage talking. It is suitable for kids aged 18 months and older.
Pros:
Sturdy and portable
Lights and music help improve hand-eye coordination
The variety of activities could promote creative thinking, problem-solving, and fine motor skills
Keeps the child engaged with a variety of sounds and activities
Cons:
Tiny parts may break and pose as choking hazards
The lack of volume control can make the music sound a bit jarring
An interesting toy designed to keep your baby occupied. It offers three language options, namely English, French, and Spanish. The toy can help acquaint baby to colors and animals. It comes with a collapsible kickstand so your child can play when sitting and while learning to crawl. It is suitable for toddlers aged three months and above.
Pros:
Helps develop listening skills
Boosts pattern and sequence recognition
It can help make tummy time a lot more fun
It comes in three music and sound modes – animals, colors, and xylophone
Activates on touching the colored bands or the rattle drum
Cons:
The kickstand is not sturdy and tends to drop too often
The sound volume may come across as low
It is a cute little seahorse to help lull your baby to sleep. The tummy of the seahorse glows, and a gentle squeeze activates the light along with the music. It can play up to five minutes of music with eight lullabies and several minutes of ocean sounds. The music fades after five minutes, and the lights dim so that the baby can sleep comfortably.
Pros:
Soft and squishy texture makes it ideal for cuddling
Comes with volume control
Warm yellow light helps induce sleep
The music played can help baby fall asleep
Available in blue and pink colors
Cons:
Light may be too bright for some babies
Music always plays with the light, and there is no way to turn off light or music separately
Wish to have your child develop an early interest in reading? Then you might want to take a look at this interactive musical rhymes book. It comes with six classic nursery rhymes such as 'Old Macdonald' and 'Little Boy Blue.' It is suitable for babies aged six months to three years.
Pros:
The toy is durable and BPA-free
The plastic pages are hinged, which makes them easy for a baby to turn
Five side buttons play music when pressed
It could help strengthen motor skills
It may promote sensory and language development
Cons:
Songs do not have a definite order and keep repeating
The rhymes may come across sung too fast for a baby to understand
Teething can be a very difficult time for your baby. But this natural process of growing can be made pleasant with some safe and fun musical teething toys. These toys vary in shape, size, and sound, which may even help in visual development and hand-eye coordination. This musical toy set is suitable for kids aged six months and above.
Pros:
Safe for kids as the product is tested at labs approved by the U.S. Consumer Product Safety Commission (CPSC)
Free from BPA, latex, and phthalate
The difference in rattlers handles and shapes could promote fine motor skills
The variety in sounds expands baby's sensory experience
Easy to clean and store
Cons:
Toys give out a strong chemical smell when first opened from the box
Tiny parts of toys may pose as a choking hazard if broken due to rough usage
This soft and furry caterpillar makes sounds when you squeeze its head. The colorful body and music easily attract a baby's attention. You can even use this toy to measure your baby's height. This toy is suitable for both infants and toddlers.
Pros:
Ruler marked on the belly of the caterpillar helps track baby's height
Easy to wash clean with a damp cloth
Soothing music helps the baby fall asleep
Each section of the caterpillar is made from a different textured fabric
The tail section of the caterpillar contains a rattle bell within
Cons:
Tiny details stitched to the toy may tear and become choking hazards
Plays only one song
It made from super soft plush material. This cute donkey plays a piano lullaby that could distract the infant and help them fall asleep.  It comes with squeaky feet, paper crinkly ears, teethers, clackers, and baby mirror. This multipurpose toy can also be used with a stroller.
Pros:
It can be washed with hand
The teethers are BPA-free and safe to chew
Does not require batteries and plays music with a pull-string
Squeaky feet encourage grasping
A baby mirror could help the child focus
Cons:
The pull-string may tear or break over time
The quality of the soft material may not seem very high
Musical toys for babies are mostly designed to keep them occupied while also helping them develop various developmental abilities. Every toy promotes a different skill. You have to decide which one suits your baby and also helps them have the most fun.
Has your baby used any musical toy that is worth a mention? Do let us know about it in the comment section below.
Recommended Articles:  
The following two tabs change content below.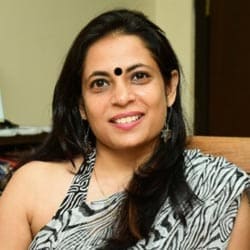 Priti Bose
Priti Bose is a poet, songwriter and blog writer. She did her masters in English, Public Relations and Advertising. Her creative skills and hunger for details make her do in-depth research on the topics she covers. For MomJunction, she writes on product analysis and reviews, especially for kids' products, toys and gifts. Before her association with MomJunction, Priti worked in the...
more