With the arrival of a baby, a mother's plate is more than full. The baby fills your life with newfound joys, love, cuddles, and cherubic smiles, but it is also a testing time for you when you have to juggle many responsibilities – at home and at work. There are too many things to take care of – whether it is their nutrition during the fussy food hours or buying suitable toys for the busy playtime, whether the baby monitors for those deep slumbers or pacifiers for the erratic nights, you have to be always on your toes to choose the best for your baby.
However, if there is one thing whose necessity surpasses all the needs, it is the right clothing for babies.  And rompers are your safest bet when it comes to clothing for children. Whether it is an infant or a toddler, rompers allow their movements to grow along with their tiny growing limbs and they are the best pieces of clothing which are well-suited for their sensitive skin. Not to forget, the rompers also give them absolute freedom to explore their surroundings without being restrictive. So what could be better than some of the finest baby rompers to add comfort and style to your baby's childhood? So here are the 11 best baby rompers that your baby will love! Take a read.
Top Products From Our List
11 Best Baby Rompers
The Carter's products have always been popular with consumers for their supreme quality garments specially designed for kids. They come in very convenient packaging that is a no-fuss deal. Each pack contains 3 rompers that are full of exciting colors and designs. Cute rhinos to adorable dinos, your baby would have a gala time wearing these comfy rompers.
Pros
Made from pure cotton
Affordable
Easy snap buttons
Machine washable
2-way zip design
Cons
It is advisable to size up for a better fit

These attractive new baby rompers are made from the finest cotton and are quite a favorite with new parents. These infant rompers are available in toddler size as well. The onesies are snuggly soft and provide a very comfortable fit because of the stretchy fabric. In fact, your baby would enjoy a lot of movements without any irritation, and you don't have to worry about the laundry as it is perfectly machine washable.
Pros
Cozy cotton blend fabric
Expandable shoulder design for easy change
Comes in various prints to choose from
Fun for occasions and photoshoots
Breathable and sweatproof fabric
Available as both half and long sleeves baby rompers
Cons
A gentle wash cycle more suitable to preserve the delicate prints

Available as single piece unisex rompers for babies, these wonderfully knitted, super- soft cotton garment could be your one stop buying option. The baby rompers come in a wide range of solid hues for that bright look that will make your baby a centre of attention. The unisex patterns are perfect to order and you don't have to wait for a gender reveal to shop from this cool brand. The rompers have a variety of sleeves options as well as designs to suit your preference and convenience.
Pros
Made for indoor and outdoor purposes
Perfect choice for gifting
Crafted for all seasons
Cute headbands for girls to go with
Options of easy fasteners/zippers
Cons
Some reviewers found the zipper design not up to the mark

If you want to grab eyeballs, this 1-piece, imported cotton baby romper may be your thing. The Simplee Kids rompers look delightfully elegant and give your child that posh, boutique feel. The baby rompers are not only ideal for everyday use, but also great for party looks. It could be an ideal gift for baby showers or for newborns. This stylish garment will surely rock your baby's wardrobe.
Pros
Premium cotton fabric
Warm snuggly feel
Snap buttons for easy changes
Intricate ornate patterns with pom poms and embroidery
Great to pair with accessories and other warm clothings
   Cons
Recommended cold water hand wash may not be convenient

What if Disney princesses came to life? These lovely Disney character rompers do just that. The mixed fabric rompers are made from cotton and polyester and showcase popular Disney graphics with matching bows that complete the look. These are great for casual use and make amazing options for gifting too! They are perfectly adorable wardrobe must-haves for your little baby girl.
Pros
Official Disney tag for quality clothing
Attractive colors and glitter print Disney motifs
Button closure for convenience
Leg cuffing for comfort and durability
Cons
Some may feel the headband fit is too loose/tight
The glitter prints need careful maintenance

These adorable baby girl rompers are real show-stealers. With a base of high-quality cotton-blended fabric, these rompers come with elaborate lacework that is bound to give your little one a striking look. These onesies are suitable for all seasons and can also be paired with light accessories for that artsy feel.
Pros
Well-suited to comfort baby's soft skin
Timeless, classic, vintage style designs
Thick, sturdy fabric
Perfectly befitting for occasion and photo events
Cons
1 size down might be a better fit

These uniquely designed baby wear rompers can surely be counted as a popular choice in the best baby romper category. Use of natural bamboo fabric is a great step to ensure protection of the children's soft, sensitive skin from harmful irritants. These cozy rompers have a smooth fit and give ample space for movement so that your baby's playtime becomes a piece of cake!
Pros
Eco-friendly bamboo-rayon fabric blend
Extremely comfortable and breathable feel
Dual zip system for fuss-free change
Rich solid hues of stylish colors
Cons
The fabric may be a bit thin and stretchy for cold climes

This bespoke baby garment brand draws its inspiration from nature, planets, animals, and the beauty therein. This truly reflects in their wide range of adorable nature motifs which include creatures, flowers, and scenic images. The simple, practically designed rompers come in a pack of 3 and are a bsolute delight for the little wearers during the summer months.
Pros
Pure organic cotton fabric
Gentle on skin
Snap button fasteners
Suitable for machine wash
Cons

Owing to the nature of the fabric, size descriptions may be a little misleading

This is another cute baby romper set from the trusted Carter's brand. These rompers look super fun and are very soft on your baby's gentle skin. The stitching and fitting of these garments are always a hit with consumers, not to mention the amazing quality which is always so assuring.
Pros
Pure cotton fabric
Easy button fasteners
Machine washable
Ideal for summer months
Cons
Rompers may shrink after the first wash. It is recommended to size up.

These pure cotton, attractive rompers from Gerber brand come in a pack of 2. They are of excellent quality and have a variety of prints to choose from. Needless to say, these garments are easy maintenance fabrics and will give your child a stylish clothing experience. With these rompers on, your little girl is bound to shine in the crowd.
Pros
Soft on baby skin
2 different sleeve designs in each pack
Bright summer colours
Both button and back placket for fuss-free change
Cons
It is advisable to size up for a long-lasting wear

This dapper romper offering from the Columbia brand is a very popular choice for parents. The baby rompers are made from pure cotton and give your baby a smart, formal look. Being a light fabric, it is a great choice for summer wear. Your baby will love every bit of the attention that these cute onesies will draw.
Pros
Elegant and sober gingham print
Full front button line-up for easy change
Chest pockets for little tinkers
Ideal for gifting and formal occasions
Cons

Well now, if you are wondering which romper is the best choice for your precious little one, let us take you through a helpful buying guide for selecting the right piece.
How To Choose The Right Baby Rompers?
When choosing a romper for your baby, keep these following pointers in your mind
Your baby's skin is so delicate and sensitive that you won't wish for anything but the best material to suit his/her body. Most parents prefer rompers made from pure cotton as they allow the skin to breathe and also help to regulate the body temperature, which is not the case with nylon and polyester products. There are other eco-friendly and naturally derived fabrics which are also comfortable to the skin like bamboo rayon and azlon soybean fibre. You may also want to check that the colours of the fabric are from natural, skin friendly dyes.
Imagine how disappointing it would be if your baby's romper isn't the right size. A piece that is too snug or too flailing can be very uncomfortable for the baby. Most brands go for a standard size as a guide but sometimes your baby may fall in the between two sizes. In that case, we would recommend you to go for the bigger size as babies go through rapid growth spurts. This will ensure that there is enough room in the garment for the baby to move comfortably.
It is very important to consider the climate and season when buying outfits. Do remember that if there is a stark difference in the weather during spring/fall or summer/winter, you might want to buy something that will still fit your baby in the months ahead. The descriptions also mention whether the romper fabric is thick or light, and you can make your purchase accordingly. The same holds true for gifting as well.
Since babies grow so quickly, it is better not to hoard too many clothes of the same size. Also keep in mind that you would need to look at designs that give you easy time when changing diapers or clothes. Too much bling or fancy outfits defeat the purpose of comfort. A pair of good party outfits is enough for these little growing wonder babies.
Sequins, bows, decorative buttons, hooks, or tassels are great to look at, but they can be serious safety hazards. The little ones can get bruised or choke due to such fancy additions. It is better to go for simple cuts and patterns that do not pose any unforeseen danger to your baby's skin or life. So choose a garment that looks and feels good rather than buying for the sake of pleasing the crowd.
Your little baby is a bundle of wonder. To keep pace with the quick growth, you will have to make so many choices and choosing quality, comfortable clothing is one of the most essential decisions out of many. As a parent, you would want the best for your child and hence this handy checklist of the best baby rompers will surely help you to pick the one that will suit your style and taste. Which one will you go for?
The following two tabs change content below.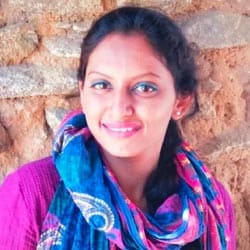 Jessica Albert
Jessica Albert is a passionate writer who seeks to connect with her readers through wit and charm. Her work aims to invoke curiosity and keep the readers engaged through and through. She has prior experience working with magazines and e-commerce establishments as a content marketer and editor. Being a mother herself, she puts all her knowledge into creating content about babies' development, diet, and other aspects of their growing up, and backs it up with research-based information.Jessica loves to spend her time sketching, mentoring kids and moms, playing music and indulging in theater workshops.