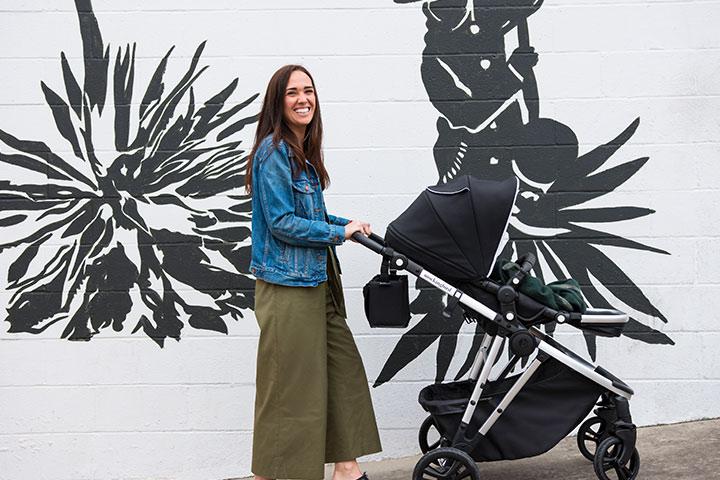 There is nothing quite like hearing your baby's heartbeat for the first time. But after the magical moment, marveling at the beauty of creating a new life, parents begin nine months of preparation. As that tiny life grows inside its mother's womb, its parents aim to create a comfortable and safe environment at home.
With changing times and lifestyles, parents need products that can keep up with them. Everyday, run-of-the-mill products do not meet the rigorous demands and challenges of modern-day parenting. Which is why we have brought you this amazing stroller!
It's not every day that we get as excited about a product, but the Mockingbird Stroller ensures that the transition to parenthood is smooth and seamless for all. Here's why:
1. The Brand Truly Believes In Giving The Customers A Great Experience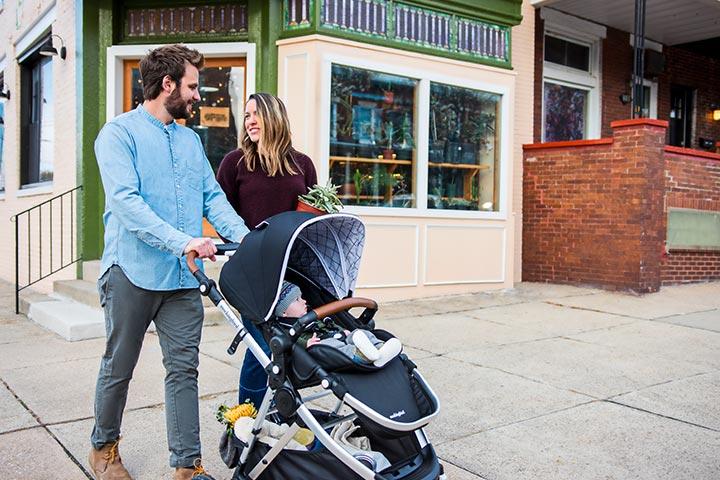 As a direct-to-customer brand, Mockingbird passes savings on to their customers, offering a functional and stylish stroller, comparable to luxury models, for $ 350. Even better, the stroller comes with a 30-day trial at home and a lifetime warranty. Certainly, it's a brand that loves to make its customers happy. And that's why they even give the option to customize the stroller's design according to your preferences. Parents can choose from different colors, patterns, and materials!
2. It Prioritizes Your Baby's Safety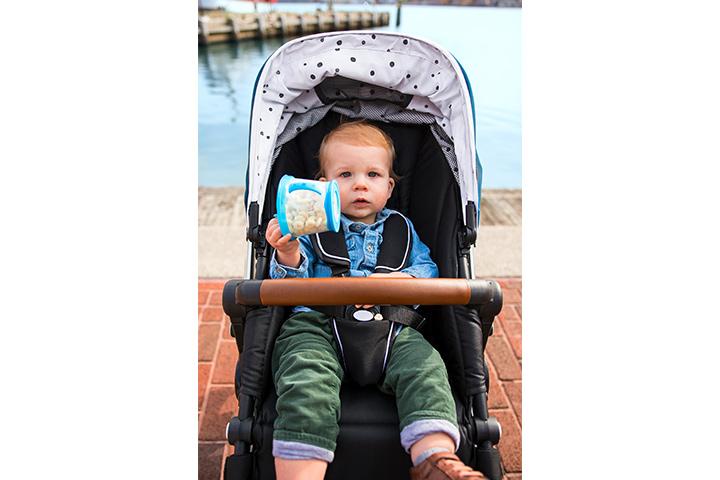 While building a luxury stroller at a fair price, Mockingbird hasn't cut any corners when it comes to safety. The company extensively tested the stroller to ensure that it can withstand everyday wear and tear while offering the most comfortable experience to its little passenger. The stroller exceeds all safety standards and has been independently certified by JPMA.
3. Its Smart Design Takes Care Of Your Baby's Every Need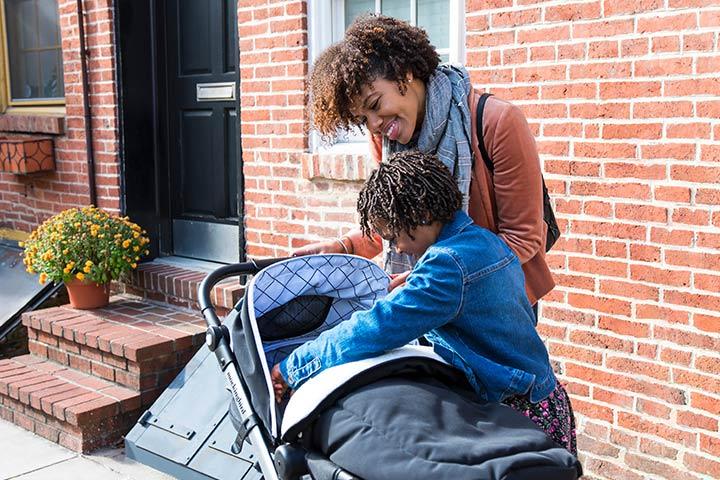 A stroller can't serve its purpose if it doesn't offer protection against the elements. With included features like a spill-resistant canopy, and add-on accessories such as the footmuff (to protect baby in harsh winter months), the handmuff (to keep your hands warm as you push the stroller), a raincover, and a mosquito net, the Mockingbird stroller does a great job of offering all-round protection to your baby from the elements.
4. You'll Never Get Flat Wheels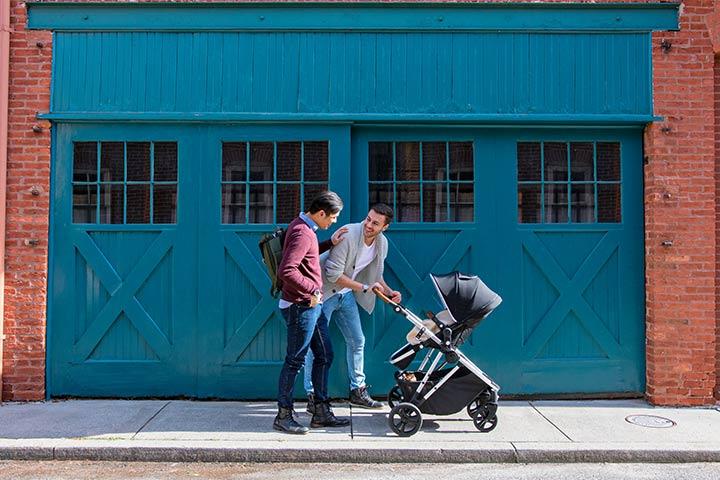 Bumpy ride? Not a chance. Specially fitted with never-flat wheels, the Mockingbird stroller ensures a smooth ride for your little one, always. The shock-absorbent wheels also have a swivel lock that makes it easy to push the stroller on any terrains. A simple one-step footbrake ensures that you always have full control.
5. Its Functional Design Is A Lifesaver For Every Parent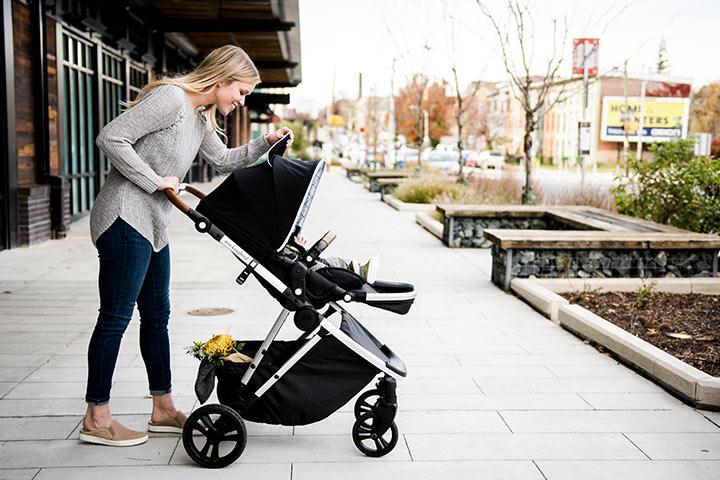 If you have used a stroller before, you're familiar with routine issues such as lack of storage, messes from spills and crumbs, etc. But Mockingbird has a solution for all of these pain points. The extra-large underseat basket offers up to 25 pounds of storage and comes equipped with inner pockets. The unique Peekaboo Window in the canopy regulates airflow and allows you to check on your sleeping baby. The seat can be easily switched between forward-facing and parent-facing positions, and it also reclines to facilitate comfort (and naps) for baby! Even the handlebar is adjustable, so parents of all heights can handle the stroller without any discomfort. There are other add-on features like seat liner for easy cleanup and organizer for extra storage.
6. It Makes Your Life Easy On-The-Go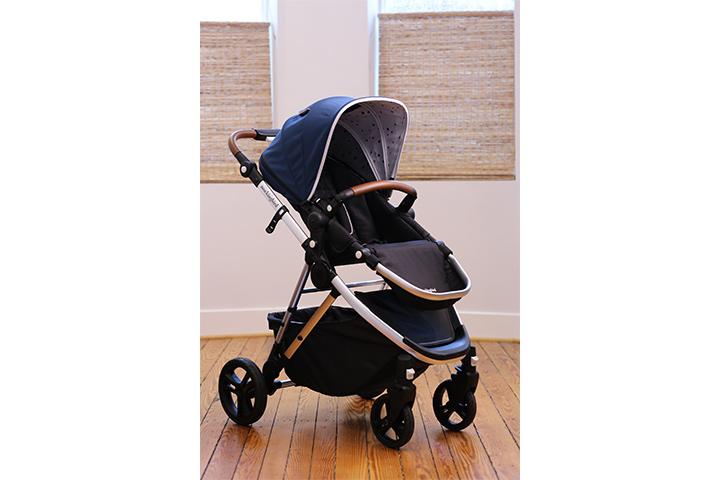 Mobility with a baby often comes with a lot of inconveniences. But Mockingbird's simple and effective design makes travel a breeze for the parent with its simple, one-hand fold design. You don't have to wrestle with your stroller anymore! And what's even better is that they also offer a carriage, infant insert, and car seat adapters, allowing you to use the stroller from day one.
That's quite an exhaustive list, right? Surely, if you are expecting or you have a baby, then this is the stroller you need. You can check out the stroller by going on their website – Hellomockingbird.
Do check it out and let us know your thoughts in the comments section.
Comments are moderated by MomJunction editorial team to remove any personal, abusive, promotional, provocative or irrelevant observations. We may also remove the hyperlinks within comments.