It might be difficult to always carry your baby, especially when you're working. This is why you should invest in a baby swing. The best baby swing will keep your baby happy and comfortable and can also be used to rock them to sleep. Baby swings do not occupy much space and can be moved according to your preference. Unlike cribs, they are not heavy and immoveable. In this post, we have shortlisted some of the best baby swings for you to choose from.
11 Best Baby Swings


The Graco simple sway swing is a gentle side-to-side swaying motion device with six swing speeds to keep your baby relaxed and calm. It features a soft, deep seat and head support that keeps babies comfortable. The small-frame design takes up minimal space and is easy to place anywhere. Equipped with ten songs and five nature sounds, the swing keeps the babies amused and entertained. Three soft toys are a part of the swing for enhanced visual stimulation, and the five-point harness of the device adds to the safety.
The swing 'n go portable swing from Ingenuity powered with hybrid drive technology is a travel-friendly device with long-lasting batteries. Two plush toys are added to the swing set to keep your baby occupied and entertained. It also features premium-quality deluxe plush fabric and a removable headrest. Five swing speeds, eight melodies, and three nature sounds are some other features of the swing. Noiseless experience is ensured with its whisper-quiet motor.
The toddler swing is a lightweight yet robust powder-coated steel-built swing set for indoor and outdoor play. This heavy-duty swing is suitable for toddlers of nine to thirty-six months. Easy to install, the durable swing comes along with the basic hardware set and a user's manual. It is easy to fold for convenient storage and is travel-friendly. The swing meets ASTM safety standards and includes a safety harness.
The 4moms baby swing is a Bluetooth-compatible advanced swing set equipped with five unique motions that make it bounce and sway. Smooth, woven nylon material seat allows easy reclination to any position for maximum comfort. You can easily control the motion and sound of the swing through your smart device. The seat fabric is easily washable and machine-friendly. Easy to operate using an AC adaptor, the device requires no batteries. Three toys: a rattle, mirror, and crinkle ball are added to the swing to keep babies entertained.
The electric rocking chair swing from Vastfafa is a speed technology swing equipped with six speeds. It is recommended for growing babies and toddlers up to three years. The seat continuously swings back and forth safely and comfortably. It includes sixteen soothing melodies and a five-point seat belt for enhanced safety. There are two detachable plush toys and three timer settings. The seat can be comfortably positioned with the backrest to soothe babies. The baby swing chair comes with a three-month warranty period.
The Cradle 'n Swing set is a woodland-themed dual-motion baby swing that smoothly rocks from side to side or head to toe to keep your child relaxed. Equipped with a plush, cozy and adjustable seat, the baby swing cradle set also features six swing speeds, sixteen soothing songs, and nature sounds. Motorized mobile with a dome mirror and three soft toys are also part of this swing set. The AC plug option allows you to operate the device without any batteries. Seat is machine-friendly and is easy to wash.
The Monkey & Mouse durable swing set is a premium-quality product made up of double-sided cotton canvas fabric, marine-grade rope, and lockable carabiners. A deep and comfortable bucket swing seat keeps your child relaxed and allows them to explore around. The dual color padded cotton cushion of the swing is easily detachable and quick to clean. This portable baby swing is easy to install without any expert supervision. It includes an instruction manual.
The baby swing for infants from Nova is an advanced device suitable for babies up to eight months. It features ten preset lullabies, Bluetooth and USB connectivity, an auto-off timer, and a cozy plush seat. The swing can conveniently support baby weight up to 24 pounds.
Three stuffed toys are hung on the swing set to keep infants entertained. A five-point harness and a protective mosquito net ensure enhanced safety of babies. IMD touch panel and remote control make it easy to operate the swing set. The seat of this modern design swing set is easy to clean. An aluminum base with anti-skid grips enhances the durability and safety of the swing.
The Dream On Me Zazu cradling swing features multiple swing speeds for convenient choice and is suitable for babies up to six months. This Bluetooth-enabled swing set allows you to play rhymes and songs easily through your smartphone. Two soft toys are a part of the swing set to keep the babies entertained. A five-point harness and anti-skid base add to the safety of the swing set. Seat pads are easy to clean, and the device comes along with a removable canopy and insect net.
The lightweight baby swing from Munchkin is a portable device that can be easily stored and carried along while traveling. Five distinct speeds of the swing set emulate the natural side-to-side sway of parents. The Bluetooth-enabled swing set can play your favorite tunes and music to keep your baby entertained. It has an easy-to-use digital touchscreen display that makes the device smooth to operate. Swing speed, sound, and timer are easy to control using the remote. It requires no batteries and is convenient to operate.
The Ronbei baby swing set features three timers and four-speed settings for convenient selection as per choice. An ultra-quiet motor allows the babies to swing and sway calmly. A light show can be projected with the top light button, and the soft toys hung on the device keeps your baby relaxed. It includes five melodies, and three nature sounds to soothe your little one. Security is enhanced with the five-point harness, and the cozy seat pad is easily machine washable.
Things To Consider When Buying A Baby Swing
We have compiled a list of factors that you should keep in mind to choose the right baby swing for your little one.
Safety: look for a durable built swing equipped with an anti-skid base and harness to keep the babies secure.
Portability: A compact swing set that is foldable is quite easy to store and carry around while traveling. Buy a portable so that you can conveniently carry it on trips.
Seat: Look for a swing set that features a soft, plush, and cozy seat for your child to sit and sway comfortably. A seat that can be reclined as per your preference and has a backrest is ideal for the babies.
Bluetooth: A technologically advanced swing set equipped with Bluetooth feature can be easily connected with your smartphone. This feature allows you to play your favorite songs and melodies through your device to keep your baby entertained.
Ease of use: Buy a swing set that is easy to operate and features machine-friendly seats and covers that are quick to wash. Also, try to buy a device that works through an AC adapter rather than batteries.
Frequently Asked Questions
1. How long can I leave my baby in the swing?
You can leave your baby in a swing for an hour or so during the day to not limit their motor skills. Adult supervision is always advisable whenever the baby is swinging.
2. Are baby swings good for newborns?
Baby swings are not suitable for newborn infants as the swaying can be a bit too much for their fragile bodies.
A baby swing is a reliable device for your little one that will provide the parents with some free time and keep the babies happy and relaxed. All the baby swings reviewed in this article feature several technologically advanced features for enhanced durability. Pick any one of these best baby swings to offer utmost care and protection for your little one.
Recommended Articles: 
The following two tabs change content below.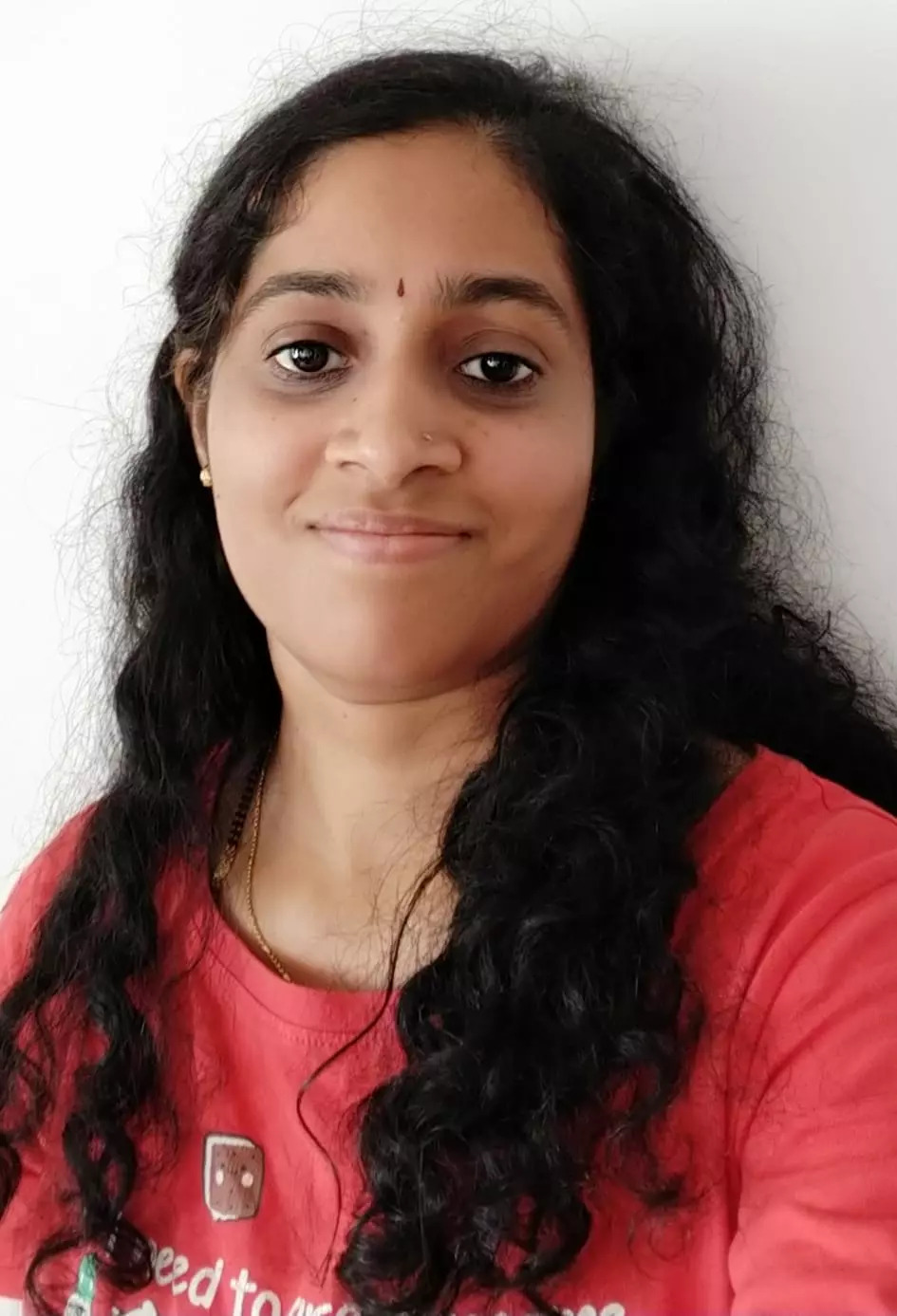 Vibha Navarathna
Vibha is a coder turned content writer. She holds a Masters degree in Computer Applications and a certificate in 'Introduction To Child Psychology'. Her passion for writing fresh and informative content made her a full-time writer. Holding certifications in content writing and creative writing, she writes on electronics and baby products for MomJunction. Apart from work, Vibha is found reading...
more