Watching your baby take their first steps can be extremely exciting and encourages you to offer all the support you can. A walker allows your baby to safely scoot all over the room to explore while gaining confidence. But if you have a fully carpeted floor, you need to consider a baby walker with all the features to help your little one navigate easily from one side to the other. A carpet baby walker is different from regular walkers being lightweight and having bigger wheels.
To help you choose, we have put together a list of the best baby walkers for carpets that will take your baby from wobbling to steady steps.
Types Of Baby Walkers
Baby walkers come in different styles and designs.
Seated walker: A seated walker is suitable for babies who can sit and raise their heads independently. It is made up of a metal or plastic frame with a cushioned seat with holes for the baby's legs to fit in and touch the floor. They usually have activity trays to keep the baby entertained and double up as feeding stations.
Sit-to-stand walker: The walker has an activity panel that you can use for sitting floor play. Once the baby grows and is ready to take a few assisted steps, it converts into a walker with a bar to hold and push along with wheels on a frame for mobility.
Convertible walker: A seated walker can be flipped into a sit-to-stand walker and has an activity center to keep that baby engaged and a holding bar for balance. They are convenient as you can use them at multiple stages of development.
Baby Walker Safety Guide
Here are some guidelines to ensure your baby's safety while using a baby walker.
Monitored use: While your baby is in a walker, you need to be present at all times to monitor the baby's movements.
Staircases: Ensure your baby is in an enclosed space while using the walker and does not have access to stairs. Baby gates may not stop accidents from happening as the walker may give the baby the mobility to push through the gate.
Hot and hazardous objects: Walker can allow the baby to reach tablecloth edges and even tabletops that may be risky. Therefore, you need to keep the area clear of all hazards.
11 Best Baby Walker For Carpets


The high chair cum walker from Joovy has a large removable toy tray for babies to have their meals and play. It is equipped with oversized wheels to move quickly on carpets and 360° front wheels for easy turning and maneuverability. This adjustable height walker has three settings and can accommodate a child with a maximum height of 33.5-inch and a weight of 30lb. It features an extra-wide base to give full support and stability.
Pros
Easy to clean
Extra-large tray
Durable
Easy to store
Non-slip stair pads
Adjustable height
Phthalate-free
PVC-free
BPA-free
Cons
• Height may be short
The sit-to-stand walker from Vtech grows with the baby from the crawling stage to the walking stage. It is equipped with four large wheels that offer easy movement on the carpet. The detachable activity panel offers floor playing time for younger children who are not yet ready to walk. It is powered by regular batteries and features over 70 sing-along songs, three shape sorters, three light-up buttons, colorful spinning rollers, piano keys, and barnyard sounds that enrich little ones' imagination and curiosity.
Pros
Interactive learning center
Motor skills development
Adjustable height
Suitable for babies up to 36 months
Lightweight
Cons
The Baby Joy baby walker's superior design offers maximum comfort and mobility to the little one learning to walk. It features 360° front wheels that promote easy turning and movement on carpets along with a high-back soft padded seat made of breathable polyester batting. The seat pad is removable and machine-washable to maintain hygiene. It has an ultra-wide base to offer optimal stability and a wide tray for mealtime. It has a weight capacity of up to 30lb.
Pros
Foldable and compact
Comfortable seat
Adjustable height
Easy to assemble
Interactive play
Cons
The swing-open activity tray and light up Winne the Pooh-themed toys make the Disney walker a versatile tool that encourages baby's development while promoting movement. It plays 12 songs to keep the baby entertained through the day. The sturdy wheels work well on carpeted and wooden floors and safety grip strips for stability on uneven surfaces. The weight capacity on this interactive walker is 30lb, and it has three height adjustments up to 32-inch.
Pros
Adjustable height
Oversized play tray
Machine-washable seat
Interactive and musical
Foldable
Swing open trays
Cons
The five dino-themed toys spin, rattle, crinkle, and light up to keep the baby thoroughly entertained while they enhance fine motor skills. This brightly colored walker is equipped with four heavy-duty wheels that move quickly on carpeted floors and a grip strip on either side for smooth movement. The large snack tray doubles up as a play space that is easy to clean. The inner body is designed to fold down to nest snugly into the outer frame, making it easy to store and carry during travel.
Pros
Washable seat
Adjustable height
Swing-open activity tray
Compact design
Foldable
Safety grip strips
Cons
Stationery back wheels may hamper turning
The six large multidirectional wheels give the baby walker a smooth forward and backward movement while making it easy to maneuver and navigate narrow corridors and tight turns. It is fitted with an easy-to-clean snack cum play tray crafted from eco-friendly PP plastic. The detachable padded cushion is machine-washable and includes a high backrest for added comfort. It has round three sturdy stainless steel legs that can support weights up to 44lb.
Pros
Four adjustable heights and seat settings
BPA-free
Round design
Foldable
Multidirectional wheels
Cons
The bright colors and imaginative car theme on the Delta Children activity walker provide stimulation and entertainment to the baby. This JPMA-certified walker is fitted with a wide frame and four sturdy wheels that offer stability and easy movement on carpets and hard flooring. The three-position height adjustment provides long-lasting use.
Pros
Removable toy tray
Adjustable height
Interactive play
Foldable and portable
Cons
May be difficult to adjust height
The versatile baby walker doubles up as a rocker to rest the baby's tired legs in between sessions of fast-paced activity. It has a removable fabric footrest for stationary use and a detachable tray fitted with bright-colored toys for interactive play. The machine-washable seat is padded for added comfort. It is suitable for babies from six to 24 months and conforms to ASTM F977 safety standards.
Pros
Multipurpose
Foldable
Easy to clean
Adjustable height
Multidirectional wheels
Cons
May be difficult to assemble
Happy Walk baby walker is made from superior-grade eco-friendly PP plastic and soft padded PU cushion. It is breathable and machine-washable. This ultra-safe walker is equipped with a double brake system to keep it secure during feeding times. It is easy to assemble and requires no tools.
Pros
Foldable
Compact
Adjustable walker and seat height
Multidirectional wheels
Dual brakes
BPA-free
Cons
The multipurpose wooden baby walker from Labebe is a two-in-one unit that also provides storage for toys. The blue police design on the cart makes it attractive to the little one. It is easy to assemble with well-illustrated instructions and requires only a screwdriver.
Pros
Easy to assemble
Smooth edges
Non-slip rubber wheels
Broad base offers optimal stability
Wood and paints adhere to strict toy safety standards
Cons
The three-in-one walker from a baby gym to a light-up activity panel for sitting floor play and into a walker helps keep pace with development stages. It has three modes to introduce the baby to new sounds, colors, shapes, numbers, and letters and enhance motor coordination. The locking wheels are equipped with a speed control feature to match different walking levels. This walker is suitable for children from three months to three years and is powered by two AA batteries.
Pros
Interactive play
Customizable wheels
Multipurpose
Motor skills development
Cons
Decals may come off easily
How To Choose The Right Carpet Baby Walker?
Here are some features to keep in mind while buying a baby walker for carpet.
Adjustable height: The height should be adjustable to keep pace with the baby's growth. Some have adjustable seats to give added benefits.
Weight limit: Different designs of walkers have varying weight capacities. Choose depending on the weight of your baby.
Collapsible: A walker can take up a large amount of space as it has a large frame and a stand. Choose a walker that is convenient to fold for easy storage and portability.
Size and number of wheels: Big wheels offer good maneuverability, and the more the number of wheels, the easier it to navigate on a carpet. Multidirectional wheels offer easy turning in narrow corridors.
Comfortable seat: Choose a walker with a well-ventilated padded cushion to provide optimal comfort to your baby. The seat should also be easy to wash as they may be frequent messes during mealtimes.
Activity and entertainment: Some walkers have interactive panels with toys, music, and lights to keep your baby entertained and occupied while stimulating motor skills coordination.
How Old Should Your Baby Be To Use A Baby Walker?
It is advisable to use seat walkers only after your baby can steadily hold the walker and touch the floor with their feet. Once your baby has good upper body strength, you can use a walker.
A baby walker is a great way for your baby to explore the surrounding environment while building confidence to walk. Remember to keep in mind all the safety guidelines and your baby's stage of development while using it. Choose from our list of the best baby walkers for carpets with innovative designs and advantages to keep your baby safe.
Recommended Articles: 
The following two tabs change content below.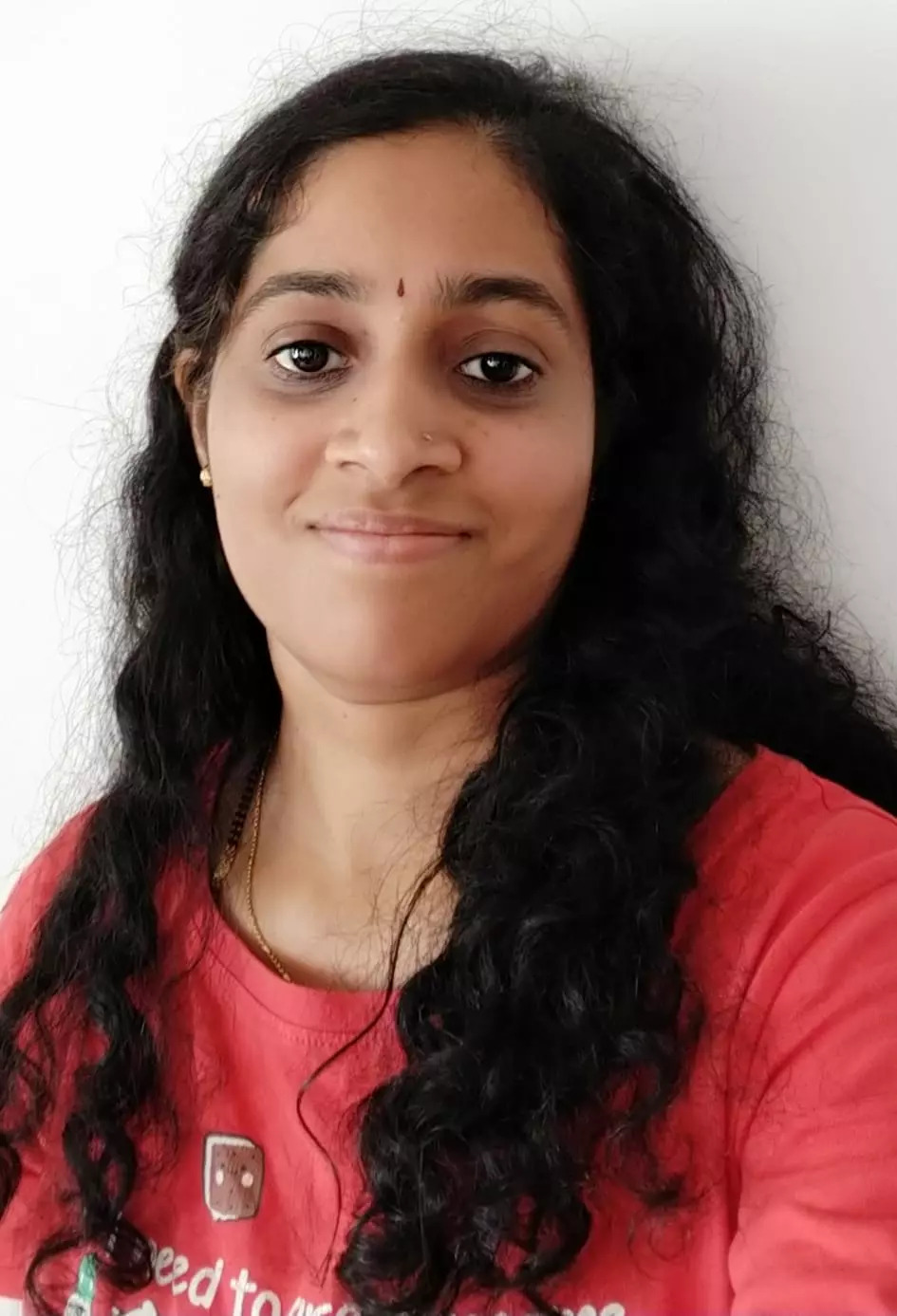 Vibha Navarathna
Vibha is a coder turned content writer. She holds a Masters degree in Computer Applications and a certificate in 'Introduction To Child Psychology'. Her passion for writing fresh and informative content made her a full-time writer. Holding certifications in content writing and creative writing, she writes on electronics and baby products for MomJunction. Apart from work, Vibha is found reading...
more