Cable organizers are smart accessories designed to keep your cables and cords free from entanglement. For those who love to stay organized and clean, these organizers are the most convenient way to hold tech accessories, cables, and cords in an orderly manner. Some versatile organizers also work as travel cases to carry laptop chargers, power banks, and various other electronic accessories.
Here, we include the best cable organizers to keep the wires organized for easy access and a clean look.

Top Products From Our List
14 Best Cable Organizers
Jelly Comb offers one of the best cable organizers with generous space to keep wiring organized. It has two compartments to store cables, cell phones, mouse, USB drive, mini-tablet, and various other accessories. It is a complete electronics organizer containing two mesh pockets, six elastic loop segments, 12 elastic loops, one adhesive pocket to carry iPad mini, and one SD/TF segment.
Pros
Made of waterproof nylon for better safety
Keeps cables and chargers in place
Two high-quality zippers ensure easy opening and closing
Offers different storage options
Ideal for household use
Padded and semi-flexible surface provides extra protection
Convenient and compact design 
Cons
Mesh pockets may be small
Keep your cables organized and concealed in this under-desk cable organizer. Measuring 12.45x5x5in, this electronic organizer includes three cord entries at the back to ensure all the wires hide nicely. The polished lid and curved ends add to its appeal. 
Pros
Blends beautifully with the décor
Easy-to-clean surface
Easy entry and exit to organize wires
Protects from messy and entangled wires
Made of electrically safe material 
Cons
Lid may not secure properly
Go-Oblong Cable Organizer holds your HDMI, USB, aux, and power cables keeping your working space clean and organized. The organizer has a scratch-resistant exterior with a sleek design. The unique grid platform provides ventilation to the cable wires preventing overheating.
Pros
Child-resistant locking lid
Grid ventilation
Raised inner platform
Plug-and-charge design
Cons
It is a smart and sleek cable organizer box that comes with non-locking channels to offer easy access. Designed especially for the power cables that may involve movement, this perfect cable organizer box prevents the hanging of cords and cables near the floor. 
Pros
Every package includes five 16in channels
Allows easy management and installation
Keeps chords mess-free
Can be used horizontally and vertically
Conceals up to eight cables 
Cons
Self-adhesive tape may not be effective
Forget about messy cables with this cable sleeve designed for easy cable management. Be it your workstation or TV cabinet, organize the wires and cords with this neoprene product. It has a zipper design that allows storing the cables in a firm and bundled format.
Pros
Fits up to ten cables
Protects cables from dust, water, kids, and pets
Easy to use
Durable and flexible design
Convenient to clean 
Cons
Not a stretchable design
May not be wide enough
Akwox offers a stylish and classy TV cable organizer made of natural wood. It gives a clean and organized look along with easy access to cords or cables. This functional and innovative design has five slots and flexible sizes to hold different width wires with convenience. 
Pros
Long-lasting and eco-friendly design
Blends with different interiors
Easy to hold and remove cords
Designed for different surfaces
Simple peel and stick design 
Cons
Wooden surface may be rough
Adhesive may not be strong
It is an all-purpose desk cable organizer consisting of a tray and a lid to hide various elastic straps and electronics accessories. Curated to uplift aesthetics, this construction reduces accidents with pets and kids. It can also be used as a charging station for mobile phones or cameras. 
Pros
Non-slip rubber feet
Made of fireproof material
Convenient to install and clean
Comes with a lifetime guarantee
Four accessible cord pass-throughs
Durable design 
Cons
May be too big for a desktop
Size may be relatively small
The smart travel organizer is perfect for carrying various elastic bands along with a charger, hard drive, and earbuds. Measuring 10.03×7.48×3.54in, it has a two-way zipper closure. It has mesh pockets to store small items such as SD cards or memory cards and big partitioned spaces to carry bulky items. 
Pros
Made of water-resistant and heavy-duty nylon
Easy to clean
Multiple elastic straps for comfortable organization
Includes a zippered pocket
Hand strap for easy carrying
Portable design
Padded design offers extra protection
Offers good storage space 
Cons
Velcro partitions may not stay in place
Measuring 40in in length, it is a simple computer cable organizer from AmazonBasics. It is a pack of two such sleeves designed to conceal cables. Made of neoprene material, they can easily hold multiple cables. The zipper enclosure ensures easy closure to keep all the cords of your TV entertainment unit and desktop in one place. 
Pros
Sleek and durable design
Flexible sleeves
Tear-proof
Keeps cables safe from pets and kids
Full-length zipper
Includes a one-year warranty 
Cons
May not be the right choice for vertical cords
Zipper may not be durable
Travelling is made easy and sorted with this cable organizer bag made of double layers. Consisting of multiple pockets and three Velcro-padded removable dividers, it makes a perfect tech pouch with convenient storage options. Measuring 10.5×7.75×3.5in, it is a travel-friendly cord organizer that fits comfortably in luggage and backpacks. 
Pros
Offers flexibility to organize electronics accessories
Includes two zipper mesh pockets
Compact and portable design
Waterproof and shockproof construction
Strong handle to grab and carry easily
Made of durable nylon 
Cons
Dividers are not completely configurable
It is a pack of five desktop cable organizers to keep your desktop tables, TV units free from mess. The unique multi-combination construction makes it apt for holding cords of different sizes. It is a versatile USB cable organizer that can even work like a toothbrush or pen holder. Made of premium silicone, it is non-toxic and odorless. 
Pros
Durable and long-lasting
Can be used on different surfaces
Easy to install and use
Offers flexibility in holding cords
Strong 3M tape makes a good adhesive 
Cons
May not be able to hold thin cords effectively
Say goodbye to clutter with this Yecaye Cable Organizer for the desk. Cable management is made easy and convenient with this sleek storage to hide surge protectors and power strips. It consists of one large box that fits 12 outlets and one medium box that fits six to eight outlets. Concealing messy cables is more comfortable with these boxes made of high-density plastic. 
Pros
Different boxes serve different needs
Safe-locking lid design promises better protection
Easy and quick installation
Rubber feet promise better stability
Durable and sleek design
Impact and fire-resistant construction 
Cons
Lid may be too tight
Quality of plastic may be flimsy
You can keep everything sorted with this set of three desk cable organizers. Designed to store different adapters, power strips, cords, and more, the large, medium, and small-sized boxes are the perfect solutions for storing cables and cords at home or office. The sleek design and premium construction make them a good pick. 
Pros
Electrically insulated design
Impact-resistant construction
Three different sizes for different needs
Easy to install and clean
Tray can act as a charging station 
Cons
May not be durable
Lid may be tough to open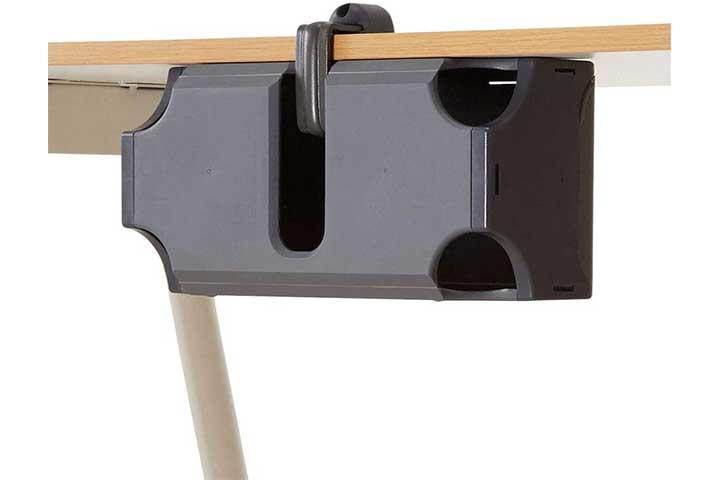 It is a unique box to organize cables and cords and attached right under the desk without any drilling. You can easily stretch your feet under the desk and will not find any interference of wire clutter. It makes a good fit for desks with a thickness of 0.4in to 2in. 
Pros
Can be attached to different areas of the desk
Comes with desk protective silicone
Easy to assemble and install
Can also be installed on the desk legs
Makes it easier to clean above and under the desk 
Cons
Frequently Asked Questions
1. What is the right size of an electronic travel organizer?
Ideally, the electronic travel organizer should make a functional addition to your backpack or luggage. It should not be too heavy or large, as it might not fit into your travel backpack.
2. What is the right way to organize my cords when traveling?
Using a smart organizer can help you organize your cords and keep them safe. It can also save your time and effort looking for the cords you need and ensure you will not lose any of the cords. 
3. What things should I look for in an electronic travel organizer?
While buying an electronic travel organizer, look for features, including weight, size, pockets, and partitions, to help you organize your stuff and material better.
A cable organizer can make your life simpler and easier because you do not have to struggle with entangled cords or worry about your cables' safety. It makes the messy cords behind your TV unit or desktop look clean and organized. With the list of the best cable organizers shared in this post, finding one that meets your needs should be easy.
The following two tabs change content below.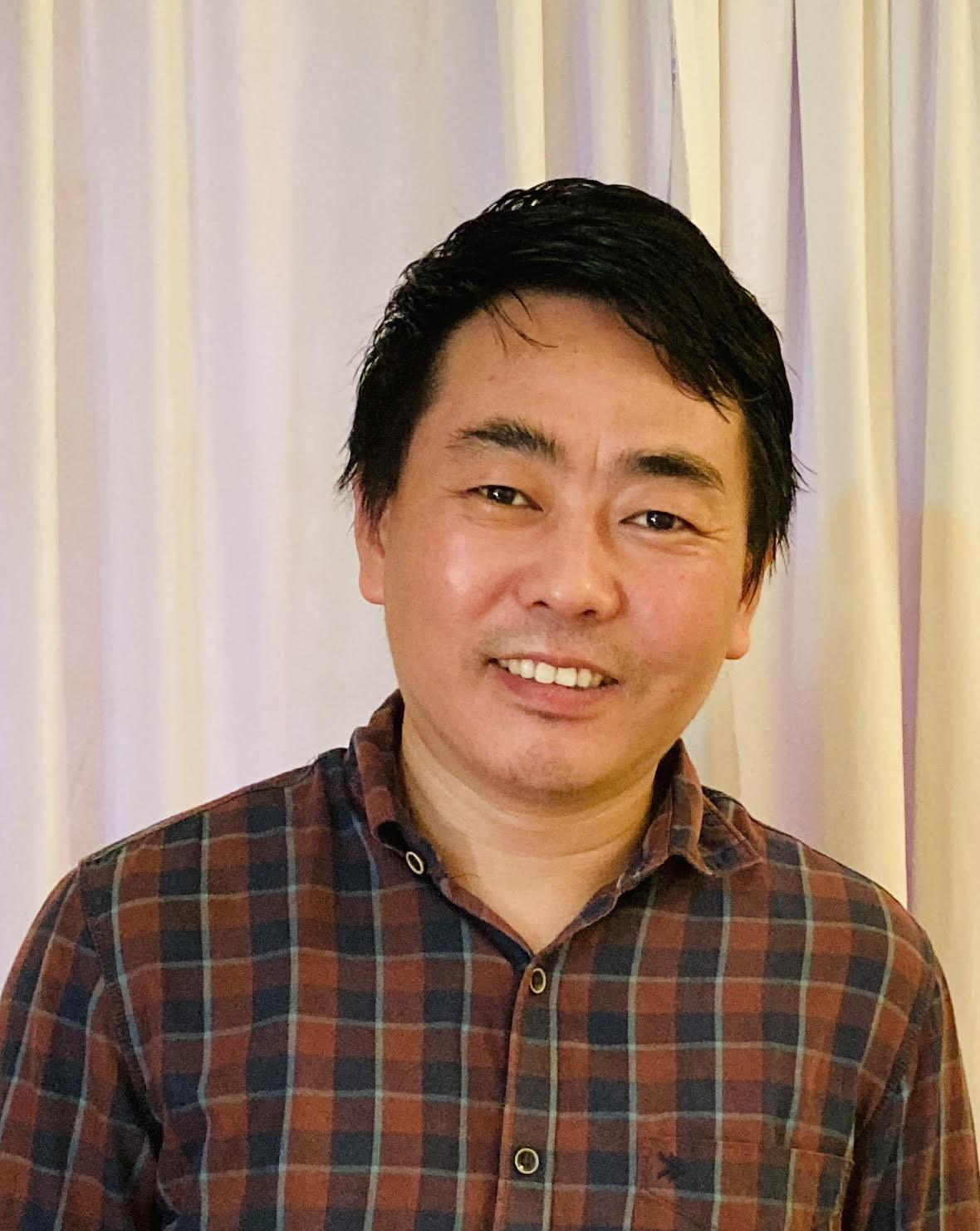 Wedetso Chirhah
Wedetso Chirhah holds a masters degree in English Literature. He had written content for more than 15 B2B websites and edited school books before joining MomJunction as an editor. Wedetso ensures the articles meet the highest editorial standards. He enjoys making content understandable and relatable to readers, and he is a big fan of the versatile em dash. He also...
more