Finding the right pillow could be difficult than finding a mattress for getting a sound sleep. But, if you consider investing in soft, breathable, and eco-friendly bamboo pillows, you have come to the right place. We have a list of the best bamboo pillows to share with you. These pillows help you offer a relaxed sleep and feature adjustable lofts that conform to your body shape. Read on the post to pick a bamboo pillow to ensure sound sleep.
Top Products From Our List
11 Best Bamboo Pillows
The two-pack shredded memory foam pillows are made of 60% polyester and 40% bamboo rayon material for ample ventilation. This pillow is suitable for front, side, and back sleepers and conforms to the head and spine's shape. It helps relieve sleeping issues, including snoring, insomnia, migraine, neck pains, and more.
Pros
Moisture-wicking cover
Machine-washable
Includes a ten-year warranty
Does not go flat
Cons
May have an unpleasant smell

Sleepsia's bamboo pillow is constructed from shredded memory foam to support the head, neck, and upper back muscles. Its bamboo cover gives a cooling effect and helps curb sweating. The adjustable pillow has a five-inch loft design that molds to your body's shape.
Pros
Available in three sizes
Breathable fabric
Washable cover
Suitable for all sleeping positions
Cons

Suitable for front, back, or side sleepers, each queen-sized pillow measures 51×76 inches and comes in a set of two. It is constructed from gel memory foam and is soft and plush. The stuffing stays firm without lumps, and the bamboo cover can keep you cool while sleeping. It provides sufficient support to the head and neck to help relieve stress.
Pros
Hypoallergenic
Machine-washable
Fade-proof
Stain-resistant
Cons

The two-pack pillows are soft with bounce-back features. They retain their shape and offer optimal support with long-lasting polyester filling. The covers are washable, and bamboo fibers offer adequate ventilation.
Pros
Stain-resistant
Machine-washable
Adjustable filling
Strong stitching
Cons

If you are suffering from sleep disorders, including snoring, neck pain, or shoulder pain, the Golden Linens bamboo pillow can bring you relief. Its memory foam filling remains plush and firm. The pillow is a blend of 60% polyester and 40% bamboo fiber, offering optimal breathability and air circulation. This queen-sized pillow measures 19×28 inches, while a king-sized pillow measures 19×36 inches.
Pros
Soft
Suitable for all types of sleepers
Machine-washable
Zippered cover
Cons
May not have sufficient filling

Ik premium bamboo pillow is made of shredded memory foam with a washable cover. It features an adjustable five-inch loft with plush firmness. The two-pack queen-sized pillows are designed to provide comfortable sleep and relieve shoulder and neck issues. They offer good air ventilation and the cooling effects of bamboo.
Pros
Long-lasting
Does not lose its shape
Aligns with the spine
Suitable for all types of sleepers
Cons
May require regular fluffing

The memory foam pillow has a cooling bamboo cover, providing adequate support for a comfortable sleeping posture. Its zippered cover allows you to adjust the firmness by adding or removing the filling. The Kool-Flow technology with interlocked foam pieces helps maximize the air circulation, reducing sweating.
Pros
Conforms to your sleeping position
Machine-washable
Low Voc emission
GreenGuard Gold-certified
Cons
May have an unpleasant smell

Cosy House Collection's memory foam pillow can provide a relaxed and comfortable sleep. The filling is removable and adjustable to suit your sleeping position. The cover has a zipper closure, and the non-toxic, bamboo-derived rayon material is soft and breathable. The pillow keeps you cool all night while keeping your body temperature regulated.
Pros
Ozone depleter-free
Formaldehyde-free
Mercury- and lead-free
Phthalate-free
Hypoallergenic
Cons

The premium pillow is made of 65% polyester and 35% viscose-rayon, and the shredded memory foam does not form lumps or become flat. Its cover is skin-friendly, breathable, and the pillow can align to the spine for enhanced support. The low-resilience pillow returns to its original shape when not in use.
Pros
Suitable for all types of sleepers
Machine-washable cover
Durable
Side zipper
Cons

The two-pack pillows are soft and supportive. They are stuffed with shredded memory foam, which takes your body shape for optimal comfort. It is breathable and offers a cooling effect throughout the night.
Pros
Suitable for all sleeping positions
Helps relieve neck pain
Plush
Washable cover
Cons

The deluxe bamboo pillows are constructed from plush memory foam, which conforms to your head and neck shape. It aligns with the spine to offer optimal support. You can customize the pillow according to your comfort. Its 50% pure bamboo offers enhanced ventilation and cooling effect with a moisture-wicking feature.
Pros
Washable cover
Zippered cover
Helps relieve various sleeping issues
Ergonomic design
Cons
May have a chemical smell

How To Choose The Right Bamboo Pillows?
Here are some tips you can follow when choosing the right bamboo pillows.
Material: Ensure the pillow has memory foam filling and pure bamboo or polyester blend cover for long-lasting use and moisture-wicking feature. It should keep you cool throughout the night and regulate your temperature.
Loft: If you are a side sleeper, a higher loft will be preferable, stomach sleepers require lower lofts, and back sleepers prefer medium loft. Pick a pillow with an adjustable loft for optimal comfort.
Support: Choose a pillow that provides sufficient support to your spine, neck, shoulders, and head to relieve various sleeping issues, including snoring, neck and back pain, and more.
Size: Choose from standard, queen, and king sizes according to your needs.
Frequently Asked Questions
1. How do I clean a bamboo pillow?
Shredded bamboo or memory foam pillows are machine-washable, whereas solid memory foam pillows need to be spot cleaned. Some pillows have removable zippered covers that you can wash in the machine.
2. How long do bamboo pillows last?
When regularly used, a bamboo pillow will last for around two years. However, they may start to sag after prolonged use and lose their support and shape. Change your pillows periodically to ensure proper neck support and comfort.
3. Do bamboo pillows have an odor?
Yes, bamboo pillows may have an off-gassing odor initially. Some memory foams are made using VOCs, which may emit an unpleasant smell. Air the pillow for a few hours to get rid of the smell.
4. Why do pillows turn yellow?
Pillows turn yellow due to sweat accumulation for long periods.
5. Can I put a bamboo pillow in the dryer?
Yes, if your bamboo pillow is losing shape or fluff, you can put it in the dryer on the delicate spin for a few minutes to re-fluff it without damage.
Whether you are a side, stomach, or back sleeper, a bamboo pillow helps provide the necessary support to the neck, shoulders, and back for optimal comfort. It can curb sleeping disorders and keep you cool throughout the night. Bamboo is a natural fiber with moisture-wicking properties that can keep you sweat-free while sleeping. We hope our list of the best bamboo pillows can help you choose the right one.

Recommended Articles:
The following two tabs change content below.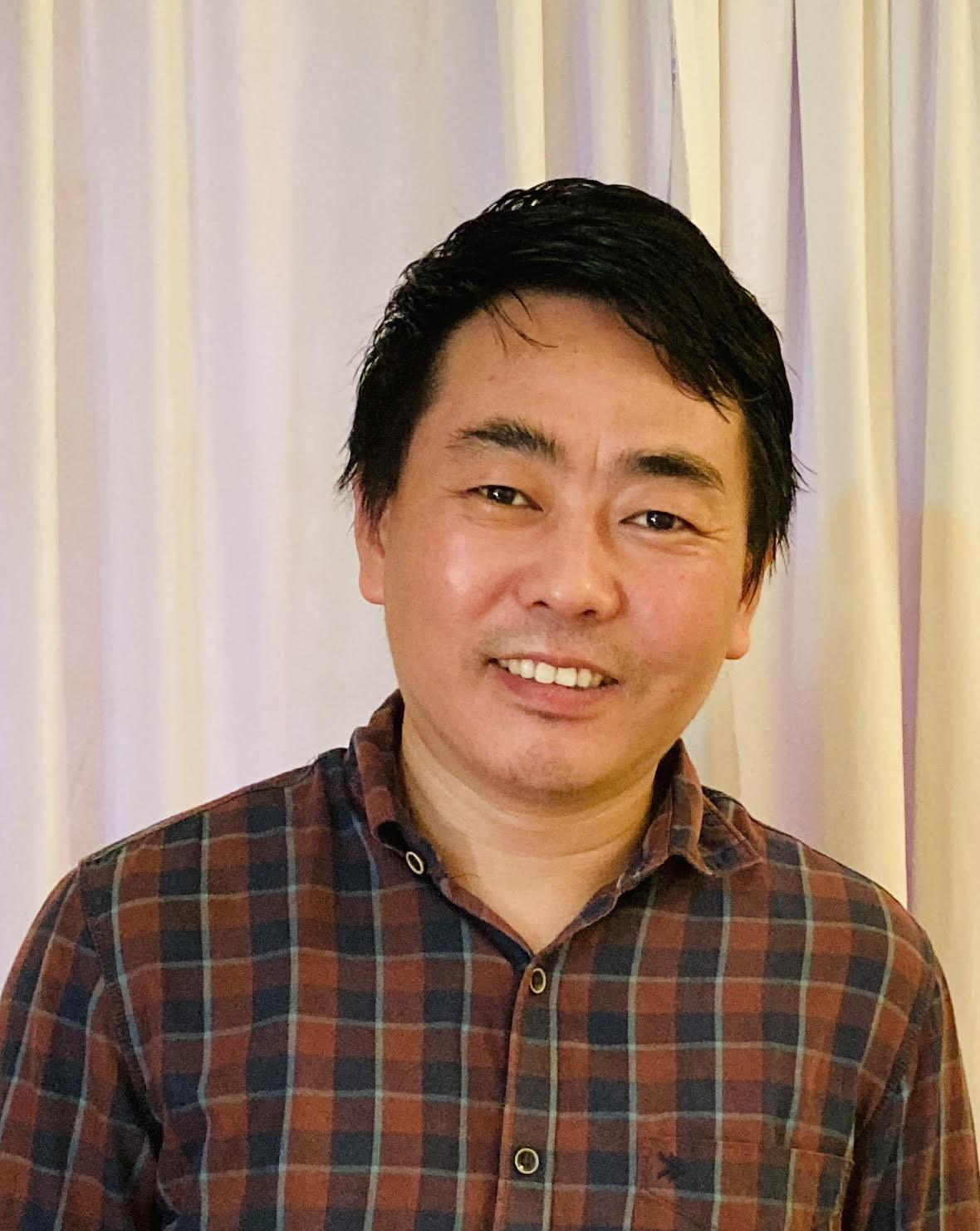 Wedetso Chirhah
Wedetso Chirhah holds a masters degree in English Literature. He had written content for more than 15 B2B websites and edited school books before joining MomJunction as an editor. Wedetso ensures the articles meet the highest editorial standards. He enjoys making content understandable and relatable to readers, and he is a big fan of the versatile em dash. He also...
more