If you are curious about your ovulation and interested in keeping track of the cycle, you should probably have a basal thermometer. It allows you to measure your lowest body temperature while resting with an accurate reading. Keeping records of one's basal temperature can help when trying to get pregnant, avoid pregnancy, or keep records of the upcoming cycle. This article discusses the best basal thermometers available in the market and how to use them.
Top Products From Our List
7 Best Basal Thermometers
The Easy@Home digital thermometer marks a blue backlit LCD along with 1/100th degree high precision. This basal thermometer can help you measure your body temperature whenever you wish to. The recall memory feature embedded in the thermometer can predict your fertility window and anticipated period to increase your chances of conception or avoid pregnancy naturally.
Pros
Flexible, waterproof tip
High clinical accuracy
90-second response time
Cons
Some might feel it large and heavy

The smart basal thermometer by Femometer is a smart thermometer that comes with adjustable volume and an easy-to-install app for iOS and Android smartphones. It can automatically sync data with a mobile app and helps track the menstrual cycle, predict ovulation day, and warn about important body changes.
Pros
High precision
Inbuilt Bluetooth for sync
Waterproof tip
FDA approved
One-year product quality service
Cons
Requires in-app purchase
Works only when connected with the app

The Mabisdigital basal thermometer comes with a 12-month supply of ovulation charts, making it easier to trace your cycles and helping you on your journey to parenthood. The thermometer is tested for clinical accuracy and is made in an FDA- and ISO-registered facility.
Pros
LCD for instant temperature measurement
Clinically accurate digital body basal thermometer
Includes batteries
Has memory recall feature
Cons
Can't keep the temperature in memory for long
Lacks backlit display

The digital basal body thermometer by Fairhaven Health Store is an easy-to-use thermometer. It can help you record your temperature during ovulation with its precise temperature reading.
Pros
Beeps at peak temperature
Accuracy to 1/10th of a degree
Memory recall feature of the last measurement
Cons
Reads only in Fahrenheit
Average battery life

The digital basal thermometer by Onetwothree comes with 60 days' memory that makes ovulation tracking quite easy. This thermometer takes around 1.5 to 2 minutes to fetch results. With its large display, it is easy to see temperature. It features an alarm that can help you to take your temperature every day at the same time.
Pros
Comes with a blue backlit
Has auto power-off functionality
One-year product quality guarantee
Cons
Slow at reading temperature
Fragile material

The oral basal thermometer by Femometer has an LCD screen and backlit feature for easy reading. This digital basal thermometer can automatically transmit data to the app via Bluetooth and saves you from any hassle of manual reading. The app can generate body basal temperature chart by using data and helps you find your fertile window and ovulation.
Pros
Comes with fast, normal, and mercury mode
Option to adjust beep sound
Inbuilt Bluetooth connectivity
Waterproof probe
Low battery reminder
Cons
Requires a monthly plan purchase to keep track of your record

The Natural Cycles is one among the primary app of its kind to be FDA cleared within the US and CE Marked in Europe. This thermometer uses the science of your unique cycle to seek out your fertile days, so you'll plan conception with precision. It can measure blood temperature to two decimal places and is more sensitive than a daily fever thermometer because it detects shifts in temperature during the cycle.
Pros
Comes with six months of natural cycle subscription
Tenovulation tests
Supports five pregnancy tests
Works with an irregular cycle
Prompts to take ovulation and pregnancy tests
Cons
Need to pay charges after six months of trial usage
No backlit option in thermometer

How Do You Use A Basal Thermometer?
To use a basal thermometer, follow the steps:
Uncap your oral thermometer and hold it under your tongue for at least 90 seconds.
Remove your thermometer when you hear beeping sounds.
If you are using a digital thermometer without the feature of auto-save functionality, note down your measurements manually.
Try to measure your temperature every day at the same time for the best results.
How To Choose The Right Basal Thermometer?
Choosing the right basal thermometer can be simple if you keep the following considerations in mind.
Type: Basal thermometers are of three primary types, digital, glass, smart basal thermometers. Depending on the one you select, they can vary in functionality, display, ease of reading, smart functionality, and the likes.
Accuracy: Thermometers can also vary in their accuracy of reading, differing on your experience and result. You should consider the thermometer that provides the most accurate results within a short span of testing, reducing any hassle of waiting.
Battery type: Basal thermometers are backed by either rechargeable batteries for multiple uses or replaceable, whereby the latter would need replacement after optimal use. Rechargeable batteries are preferable to the other ones.
Memory retention: Not all basal thermometers are designed to retain the reading memory from previous tests. However, such a feature can help you accurately predict ovulation and pregnancy, which makes them preferable to others.
Measuring ovulation and fertility can be the key to a healthy pregnancy. Therefore, whenever you buy a basal thermometer, keep all the above things in mind. Then, you can pick a suitable one from the above list of the best basal thermometers.
Recommended Articles:
The following two tabs change content below.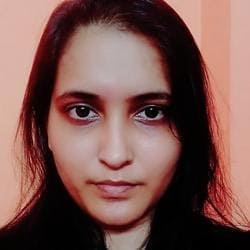 Sristi Suman
Sristi Suman is a freelance content writing covering various segments and specialties. Driven by her love for writing, she expanded her arena to industries, including travel, automobile, FMCG, and infrastructure. She has been associated with MomJunction for more than two years and covers the products in the sports, adventure, travel, and health sections. Sristi continues to tread industry verticals and...
more