If your kids are starting with baseball or already playing the sport, you would want to ensure they have the best equipment at all times. A baseball bat is one such important gear that needs to be top-notch. When you buy a baseball bat, its design, size, look and feel are important criteria to consider. Here is a comprehensive list of the best baseball bats to help you make an informed decision.
11 Best Baseball Bats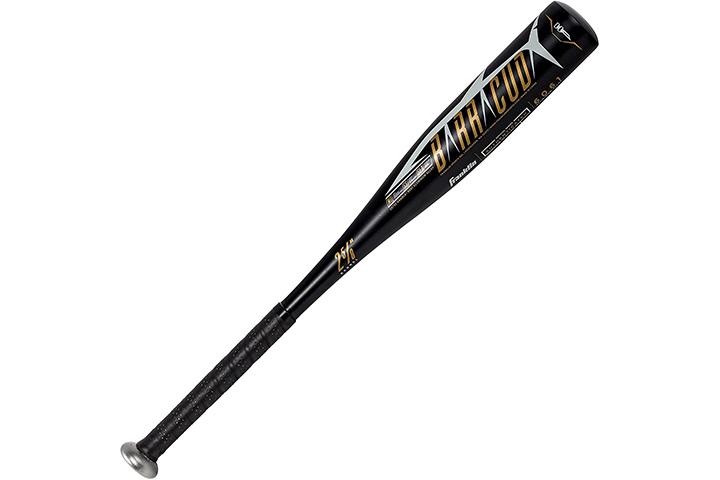 First up in the list of the best baseball bats is this stylish option from Franklin Sports. It comes with a wide barrel that ensures a bigger sweet spot for better contact with the ball. Made from durable aluminum alloy, it remains light in weight and still gives a great performance. The batting tape around the handle ensures a good grip for better swings. Tested to meet all the baseball standards in the USA, this bat is ideal for youth baseballs and softcore tee balls.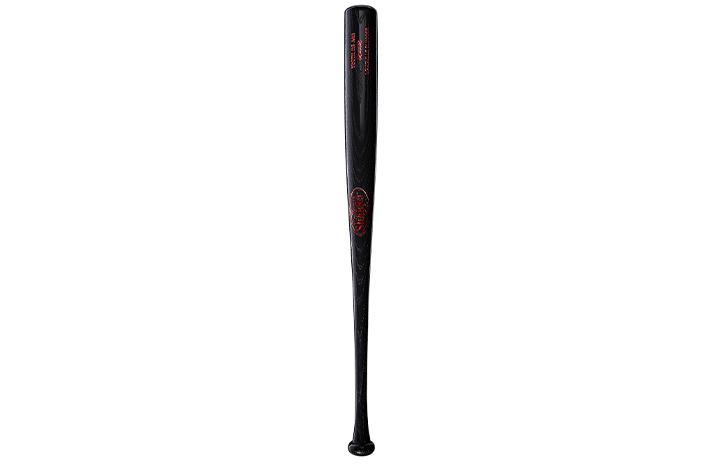 Made of ash wood, this Louisville Slugger's baseball bat in black is one of the best baseball bats for youth. This bat is light in weight that ensures better swings at the ball. The unisex design of the bat means that you can buy it either for your boy or girl. Louisville Slugger is one of the bigger names in the industry, as they have been manufacturing sporting equipment for over a century.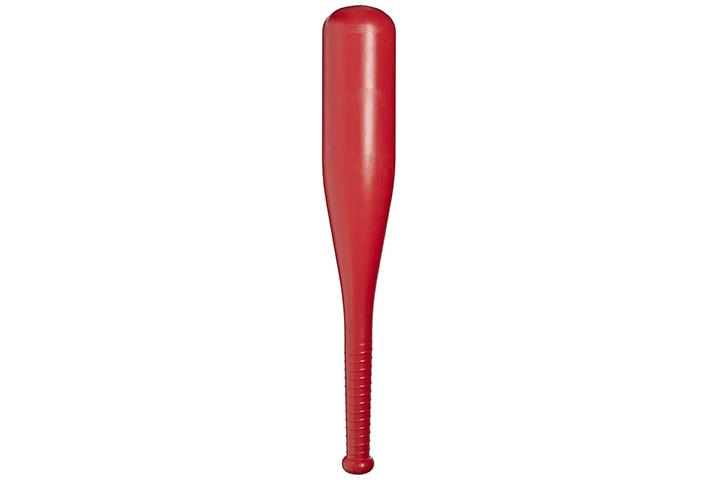 Next in the list of the best high school baseball bats is this youth favorite from Sportime Mondo. Featuring a super oversized barrel, your kid will love hitting the ball out of the park with this bat. The four-inch barrel diameter makes sure that your kid can use it with foam or plastic balls. The bigger barrel will help your kid gain confidence in the sport and progress ahead confidently.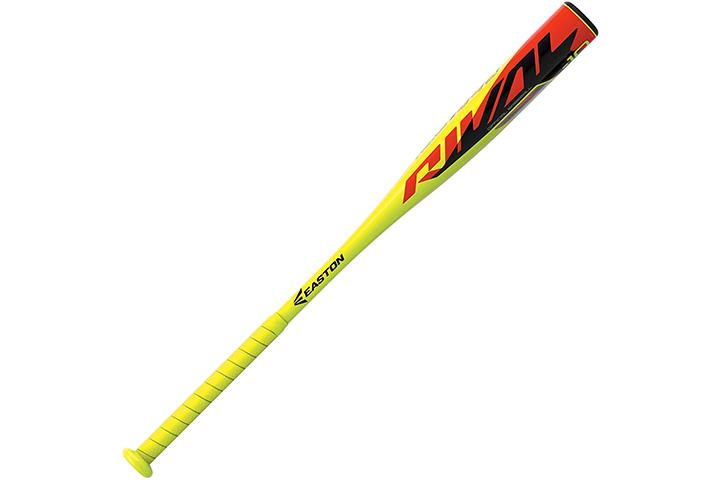 A small baseball bat from Easton Rival, it comes with a not-so-big barrel. The cushioned 2.2mm flex-grip will give your kid a great grip for comfortable playing experience. The alloy construction of this bat ensures that it remains light in weight and durable in the long run. This baseball bat has a certification that meets all the baseball standards in the USA. You will get a one-year manufacturer's warranty when buying this bat.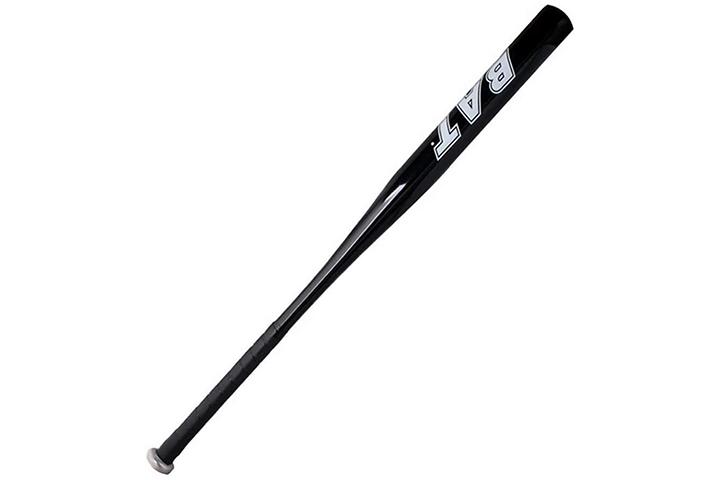 Made of durable aluminum alloy, you can bring home this baseball bat if you are looking for higher performance. The light-weight construction ensures that the bat speed is exceptional. A balanced weight distribution allows a better grip and smooth swing at the ball. With the comfort it offers, you can use it for professional games, regular practice, or even recreational play. The anti-skid rubber grip absorbs shock so that your shot does not get affected.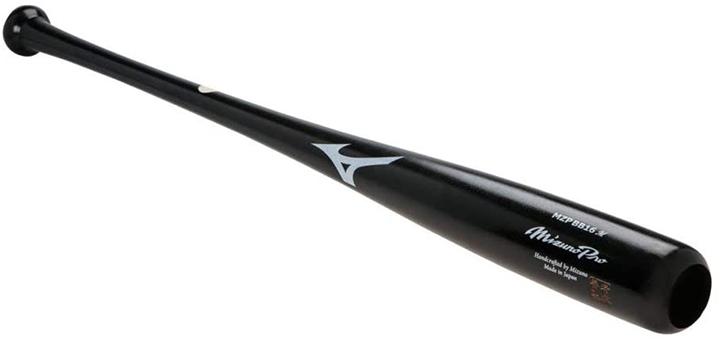 At number six in this list of best baseball bats is this option that features a new and bigger barrel design. The bat comes with a rock hard maple hand made from quality material. If your kid is new into the sport, this bat will be ideal as it gives a bigger sweet spot for increased performance. The premium material also ensures the bat remains light in weight. The supra-helix grip makes provides excellent comfort and also ensures the longevity of the bat.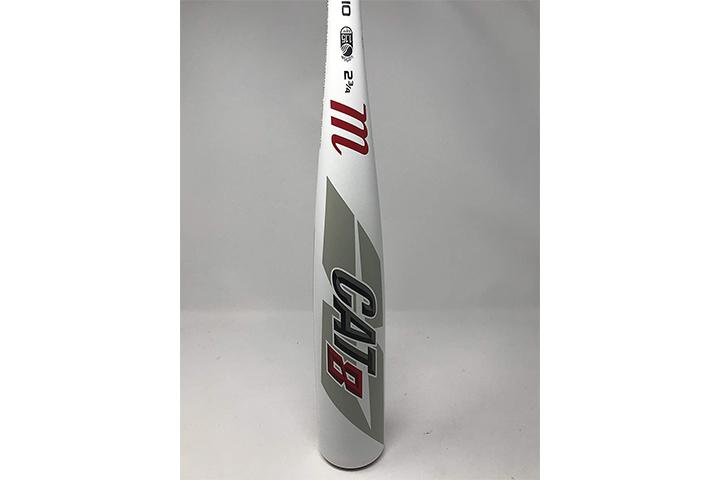 An excellent example of consistency and craftsmanship, this baseball bat from Marucci will be your kid's favorite partner. Certified according to the baseball standards in the USA, this bat features a super-strength aluminum alloy design that ensures better durability and performance. With a precision-balanced barrel, you get an expanded sweet spot that will help hit the ball a long distance. It comes with a one-year manufacturer's warranty.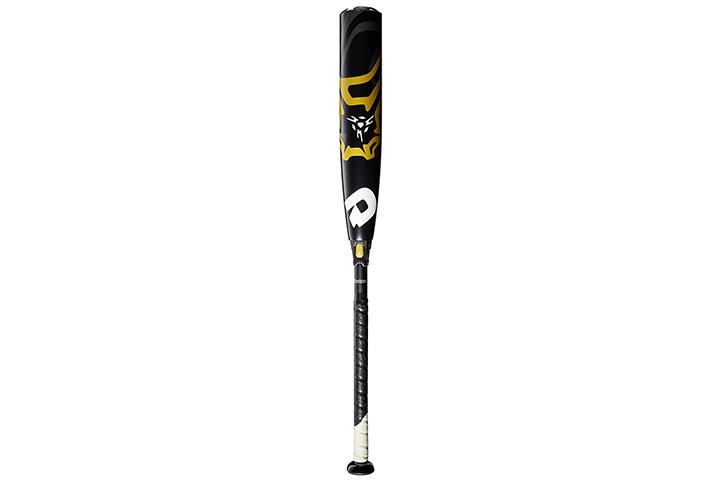 At number eight in this list of the best baseball bat for youth is this premium option from DeMarini. The para flex composite barrel gives you a huge sweet spot for better playing experience. The two-piece composite construction offers improved weight distribution. This gives a better bat speed, balance, and barrel control. The end cap features stronger and lighter materials for better barrel performance and swing speed. This baseball bat comes with a one-year manufacturer's warranty.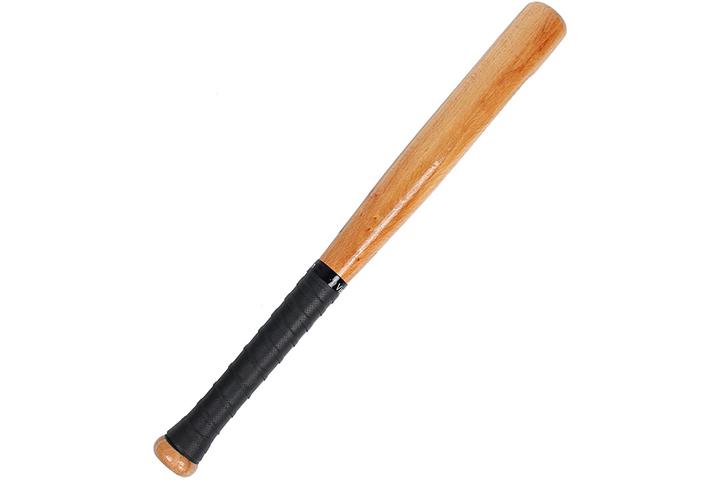 Made of natural wood, this baseball bat has all the elements of being strong and durable. There is an additional non-slip strap for safer playing experience. Light in weight and comfortable to handle, it will give you a good bat speed. You can also use it for self-defense. This baseball bat is ideal for players of all levels right from beginners to professional adults. The bat comes in various lengths and colors, giving you multiple options to choose from.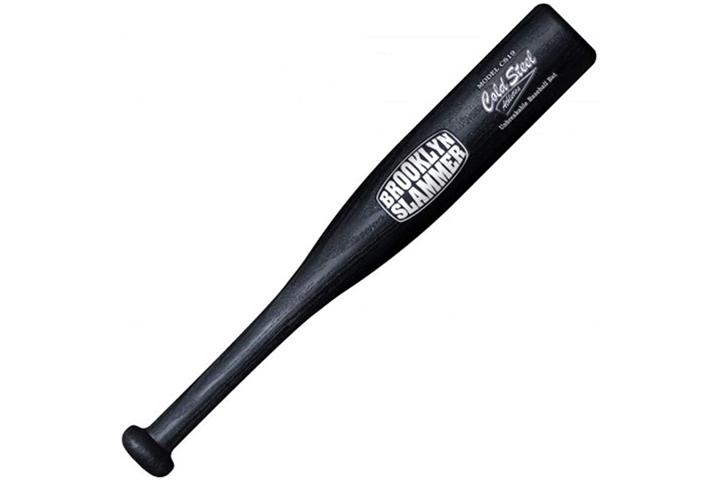 One of the best high school baseball bats, it will be a great choice for your kids. It offers the weight of a full-fledged bat at half its length. Easy to carry around, you can also hit the ball over the fence with a single hand. The high-impact polypropylene material gives it the best strength. This bat will never crack, splinter, or rot. You can clean it with soap or water without having to worry about the dirt affecting it. The bat is ideal for practice, professional play, and even for crossover trainers who need it to develop good hand-eye coordination.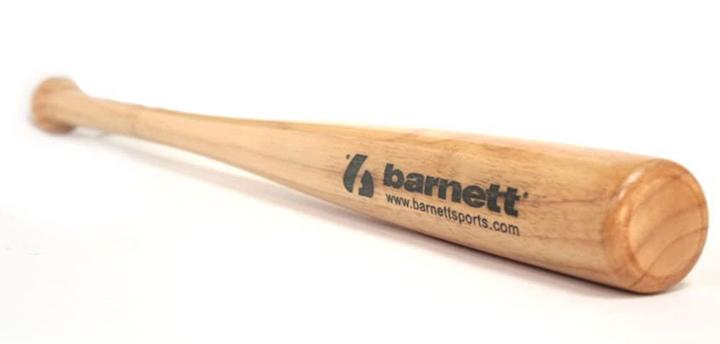 Made of composite wood, this bat is ideal for discovering baseball as a sport. Designed for beginners and children, this bat offers a better experience than an aluminum bat. With lesser weight, it will be helpful to learn the sport and gain confidence. It will also be a great gifting option for a kid who is an aspiring baseball player.
How to choose right the baseball bat for kids?
Here are some important factors to keep in mind when choosing the best baseball bat.
1. Length
Here is a chart that will help you understand what size of a baseball bat will be ideal for your kid, depending on their age. Larger bats help to get a bigger reach, but they are also on the heavier side. So it can directly affect the swinging technique.
| Age (in years) | Bat Length (in inches) |
| --- | --- |
| 5-7 | 24-26 |
| 8-9 | 26-28 |
| 10 | 28-29 |
| 11-12 | 30-31 |
| 13-14 | 31-32 |
| 15-16 | 32-33 |
| 17+ | 33-34 |
2. Weight
There is a widespread belief that players with smaller body frames must use light bats and the ones with heavier frames must use heavier bats. However, it is not necessary to abide by this. A heavier bat can be a lot difficult to control. It will also be frustrating for the players if they miss too many balls while not being able to handle the bat properly. Alternatively, a lighter bat will also not help the ball travel a good distance.
The key here is to find the drop weight of the bat. It is essentially the difference between the length and weight of the bat. The drop weight will change as your kid grows older and becomes experienced in the sport. For the ones who are just starting, the drop weight for their bats should be –10 or –12. For high school players, the recommended number is no more than -3.
3. Barrel size
Here is a chart that will help you identify the right barrel size based on the age of your kid.
| Age | Barrel Size | Drop Weight |
| --- | --- | --- |
| 5-6 | 2 1/4" with up to 32 inches length | Up to -13 |
| 7-8 | 2 1/4" with up to 32 inches length | Up to -13 |
| 9-11 | 2 1/4" with up to 32 inches length | Up to -13 |
| 12-13 | 2 5/8"  or open | Up to -10 |
| 14-16 | 2 5/8" | -3 |
Conclusion
When buying a new baseball bat, it is important to ensure you pick the right size for the best swinging experience. When it comes to youth players, their personal preferences matter a lot. The lighter bats give a better control and bat speed, but will not make the ball travel a larger distance. Heaver bats, on the other hand, provide more power. Keep these things in mind to buy the best baseball bat for yourself.
Recommended Articles: