Navigating life's no piece of cake for any new parent. Having a newborn at home means having to invest in quite a few things that one may have never even thought about. One such investment is a good-quality stroller. Leaving the house with a child is unavoidable, so when it has to happen, you need to be fully prepared. With our list of the best bassinet strollers, you can have hassle-free trips cross-country or to the grocery store.
They're usually lightweight and can be transformed into a little bed for when the baby falls asleep without needing much support. These strollers also take into consideration your struggles as a parent and allow you to house some of your belongings, so you can have a good time as well. If you haven't acquainted yourself with bassinet strollers, read on to find out the many advantages they can provide for you and your baby.
Top Products From Our List
Benefits Of Bassinet Strollers
A bassinet stroller allows your baby to fall asleep easily when outdoors or on walks. They feature a canopy that can be drawn for darkness or pulled back to allow some sunlight. This allows them to stay asleep without any distractions and they won't be woken up suddenly.
Infants and newborns don't have much muscle tone to keep themselves supported and sit for long periods. You can simply put your child in the bassinet without any extra pillows as it has sufficient padding. There are also no worries about the baby sliding down.
Bassinet strollers are popular because they are quite simple to use. There aren't too many belts, snaps, or attachments to deal with. With a single click, you can unfold or fold this contraption and store it away without taking up much space.
You can also take bassinets out for other purposes such as shopping. They feature a basket at the bottom to store baby essentials. Bags can be hung from the handles and there are cups on the side where you can stow beverages or your phone.
These days, you can also find convertible strollers that can be reclined to a seating position and also function as a car seat. This offers much needed ease in day-to-day functioning as you don't have to purchase these separately.
11 Best Bassinet Strollers In 2021
The Graco Modes Pramette Stroller is versatile and can also be used as an infant car seat carrier and bassinet. In the front, a removable tray is present and features cup holders..The full-sized canopy can be drawn when your little one is sleeping and a small window helps them see the world. On the bottom, the extra-large storage basket comes in handy as does the phone or bottle holder for the parents' convenience.
Pros
Reversible seat
One-hand fold
Can accommodate up to 50 pounds of weight
Easy to store
Sturdy
Double-lock mechanism wheel brakes
Cons
Might be difficult to assemble

INFANS offers a stroller with bassinet that has a durable frame made of aluminum and can absorb 3D shocks. Your baby can enjoy a smooth ride on all kinds of terrain as the non-inflatable wheels rotate 360° for easy direction change. You can lock the rear wheels with a foot-activated brake and a removable foot cover is also available to keep the child safe from the cold.
Pros
Reversible seat
Canopy with a peek-a-boo window
Large under-seat basket
Foldable
Adjustable backrest
Detachable handrail
Cons
Some may find the locking mechanism to be tight

INFANS' newborn stroller is made of a 3D solid suspension frame for safety and also features a mosquito net. The anti-shock design includes springs in the front wheels to protect the child during motion. You can adjust the seat at various angles to accommodate all sleeping or sitting positions. The front wheels made of EVA can be rotated all the way while the rear ones made of rubber have an anti-skid coating for a superior grip. As the upholstery is made of PU leather, it makes for easy cleaning in case of spills or stains.
Pros
Adjustable UV-protection canopy
Sun visor included
Adjustable 5-point safety seatbelt
Zippered foot cover
Bottom storage basket
Child tray with cup holder
Cons
Might take up considerable amount of space

For convenient travel, Baby Joy's best bassinet stroller has a warm removable bed for your child to lie comfortably on. With the foot cover, protection against cold winds can be availed while it can be detached to remain cool in the summers. Constructed with lightweight aluminum coupled with a breathable Oxford fabric, no rain or harmful rays of the sun can harm your little one. The handlebar has foam for a cushioned grip that is secure.
Pros
Adjustable 3-section canopy
Cup holder on the side
Water-resistant and shockproof wheels
1-button brake
Bottom storage bag
5-point seat belt
Cons
Might not have enough padding

Made from aircraft-grade aluminum with a soft brown Lycra canopy, Cynebaby's stroller frame is sturdy yet lightweight. Anti-shock springs are present in the front wheels to help absorb any shock that the baby might be harmed with. Passing the American ASTM F833 safety standard test, this convertible stroller can be made to face you or the outdoors. With the adjustable handlebar, parents of different heights can remain comfortable pushing their baby on any kind of terrain.
Pros
Uses eco-friendly fabrics
Anti-scratch
Swiveling wheels
Rear zippered and mesh storage bag
Adjustable and gentle safety belt
2 push modes
Cons
Some might find it to be bulky

If you're looking for strollers with a bassinet option, Wonfuss' product only needs two buttons to transform into one. For optimum safety, the baby's 5-point seatbelt keeps them securely fastened to avoid any slips. With the reversible seat, children have the pleasure of viewing your face or the scenery outside and the adjustable handlebar saves the parents' backs from bending too much. Suitable for use in the summer with ventilated curtains, this stroller can also be used in the winters with the help of the windproof foot covers.
Pros
Solid front wheels with shock absorption
3 color options
Breathable and wear-resistant linen used
Rust-proof aluminum metal alloy
Sturdy anti-fracture frame
Safety wrist strap
Cons
Might take some time to fold

Cynebaby's Compact Pram Strollers have an ergonomic design that is made of high-quality metal and fabric. The zippered detachable cap and adjustable canopy can prevent the sun rays from disturbing your baby and can be pushed back for when they are playful. 3 adjustable seat recline modes help the child sit in whatever position they deem comfortable while the safety seatbelt prevents any slippage.
Pros
Rotatable and shock-absorbing front wheels
Zippered bag and mesh water bottle holder at the rear
Adjustable handlebar
Large storage basket
Baby tray with cup holder
Easy to fold and store
Cons
Some might find it to be bulky

Using lightweight yet sturdy aluminum and eco-friendly fabric, Blahoo's stroller bassinets have a robust frame. The rubber wheels are inflation-free for convenience while the plastic remains free from cracking or oxidizing. On rocky terrains, the springs in the front wheels help absorb any shock before it reaches the baby. The handrail is made of delicate leather and is easy to clean and the baby's food tray is removable.
Pros
Available in 3 colors
Thick foot cover
Breathable mesh for ventilation
Adjustable canopy
3 seating adjustments
2-way push
Cons
Some may find the frame to be too big

Baby Trend's stroller has 3 seat configurations, so you can easily choose what your baby likes best. With the dual-locking foot brakes of which the front ones can swivel, you can conveniently maneuver your child for a sweet ride. To block out the sun and wind, the adjustable canopy comes in handy while the harness covers and tether straps extend maximum safety. You can keep your baby essentials in the basket underneath, strap up, and go.
Pros
5-point safety harness
Removable bumper bar
Lightweight frame
Compact fold
Phone/bottle holder
Removable rear wheels
Cons
The wheels might not be able to withstand rugged surfaces

For your baby to easily switch between lying and sitting, you can choose from 3 eggshell-shaped seat inclinations. For enhanced flexibility and mobility, the frame can be rotated 360° while the push attachments can be activated at a single click of a button. In line with the Somatology Safety Standard, this product uses safe and non-toxic waterproof PU leather that is easy to clean and looks elegant.
Pros
Wear-resistant
Portable
Foldable
Sun visor in canopy
5-point safety harness
Anti-shock frame and wheels
Cons
Might have a chemical odor

The spring-action wheels of this bassinet stroller by Cynebaby give you extra cushioning on any surface free of punctures. For an effortless maneuver, the front wheels can swivel all the way while the handlebar gives you a superior grip. Lightweight aluminum and easy-to-clean fabrics are used in construction while the 5-point safety seatbelt keeps your little one secure no matter where you happen to go.
Pros
Adjustable canopy
Removable armrest
Adjustable push handle
Reversible seat
3-point adjustable seat configuration
Large storage basket
Cons
Might be too big for some

Now that we've looked at some of the best bassinet strollers for your child, let's learn how you can pick the one that's most comfortable for them.
How To Choose The Right Bassinet Stroller
For optimum safety, choose a stroller that has a high-quality harness and a 5-point seatbelt so that the baby remains secure during the entire ride. Wheels are also an important feature to look at and you must ensure that the front ones can swivel fully and have springs to absorb shock. This helps in easy maneuverability and brakes can help with uneven surfaces.
Lightweight, breathable, and soft materials must be used for cushioning, padding, or upholstery. This ensures that there is proper airflow for your child. The adjustable canopy must come with a sun visor to keep the baby protected from the sun's harmful rays. A foot cover and mosquito net are also great for maximum protection. Additionally, adjustable handle bars made of easy-to-clean materials are great for parents of different heights, so they don't need to bend too much when pushing.
Some strollers with car seats and bassinet are quite handy as they make for a good travel system. Some only turn into a bassinet and this depends on your needs and budget. Convertible designs that can be used at various times are helpful.
If you want an especially lightweight stroller keep an eye on product weight. Strollers also mention how much weight they can handle and this must be noted to ensure that your baby doesn't cross this limit.
This includes features such as how easily the stroller can be folded. Often, parents need to fold the stroller before getting on to public transportation so the process needs to be quick. Look for high-tech strollers that fold with the click of a single button and do so compactly without taking up much space. Additionally, bottom storage baskets, rear bags and mesh pockets, and phone or bottle holders extend comfort for the parent that puts all their effort in pushing the stroller.
Bassinet strollers might seem pretty simple to use but as your infant is involved, safety is of the utmost priority. Read below to learn how you can make this experience a good one for the child.
Safety Tips
Stroller accidents are quite common on the road as the environment is unpredictable. To prevent this, never leave your baby unattended in the stroller and keep an eye on them at all times by staying close.
Oftentimes parents attach toys on the stroller bumper bar to keep the child amused and entertained. Ensure that these are securely fastened and won't easily fall to hurt the baby.
Before you begin moving, run a quick check and make sure that the child's seat belt and baby harness is tightly fastened and in place.
Keep in mind to not park the bassinet stroller on slopes and engage the brakes whenever you do decide to stop.
Some handlebars have hook attachments to hang your bag but if it's too heavy this can cause the stroller to lose balance and tip over. Only use this hook if you're hanging something lightweight or completely refrain from doing so.
When folding, keep your child at a distance as their fingers can get caught in the hinges. And before the child is placed, ensure that the stroller is locked open.
During the summer months, do not keep the stroller exposed to the sun for long periods of time. This can cause the plastic pieces to melt or deform and the metal surface can heat up which can harm your baby.
Frequently Asked Questions
Are bassinet strollers safe?
Yes, bassinet strollers often have adjustable heights for comfort, so your baby can lie how they lie. Additionally, lockable wheels, safety belts, and UV-protection canopies can help extend maximum safety.
Can a newborn sleep in a bassinet stroller?
You can put your newborn to sleep in a bassinet stroller as long as you are attending to them constantly. You must also not put them in overnight. This is because the structures are light and can collapse unexpectedly.
Can a bassinet be used in the car?
You can use a convertible bassinet that transforms into a car seat but a bassinet must not replace one.
How do I put my baby in the bassinet stroller?
Lay your child gently in the bassinet seat and buckle up their belts securely. Ensure to stay as close to the stroller as possible and keep the child away when folding it.
Until what age can my child use a bassinet stroller?
Children anywhere between 3 months to 3 years can be put in a bassinet stroller.
Parents of newborn babies have a lot on their plates. Getting used to new routines, the constant clean-feed-clean cycle, and sleepless nights. While most of this can be taken care of to some extent when at home, venturing into the outdoors with a little one can be intimidating. But fear not as the best bassinet strollers are here to keep your baby comfortably nestled no matter where you need to go. With arrangements for storage of yours and your child's belongings, reclining seats, and toy attachments, this tool will save you a lot of stress. They're basically everything your kid needs but on wheels.
The following two tabs change content below.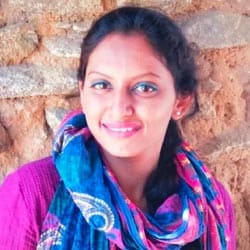 Jessica Albert
Jessica Albert is a passionate writer who seeks to connect with her readers through wit and charm. Her work aims to invoke curiosity and keep the readers engaged through and through. She has prior experience working with magazines and e-commerce establishments as a content marketer and editor. Being a mother herself, she puts all her knowledge into creating content about...
more