Bath time needs to be fun for your toddler. However, when your child carries lots of rubber duckies and other toys into the bathroom, cleaning them can be quite a task. To avoid that from happening, you should bring home the best bath toy storage.
Sometimes, you may be in a rush to tidy up the washroom. So, instead of struggling with wet toys lying around, invest in a good bath toy storage rack or bag to ensure the toys are in place and organized. You can choose these cute little utilities from the list below.
The options listed here are easy to clean and can hold toys properly, hence keeping them hygienic. So, keep scrolling and choose the one that would fit into your bathroom effortlessly.
11 Best Bath Toy Storage
Your kids will enjoy organizing their bath toys with the Tub Cubby Bath Toy Organizer. It is best suited to store bath toys in its multi-pocket sections and comes with foam letters and numbers. Apart from the bathroom, it can be used as a great bath toy storage solution to organize different toys even in the bedroom or living room. Unlike the usual bath toy bins, this makes one of the most unique bath toy storage options that is made with a double stitched quick dry, mold-resistant net that is safe, soft, BPA free, and non-toxic. It is suitable for kids above 3 years of age.
If you're looking for a bath toy organizer to fit your bathtub, the KidCo Bath Toy Organizer Storage Basket is the one for you. Its length can be adjusted to fit most tubs and holds soaps, shampoos, and other toiletries apart from bath toys. It has divider panels that can be fitted where you want them to separate bath toys from bathroom essentials. This shower caddy has a slotted bottom and side that allows for a quick-dry solution.
This convenient and portable bath toy storage basket lets you keep the clutter away by storing toys of different shapes and sizes. A bath toy stoarge bin with a drying rack bin that can be easily removed, Ubbi Freestanding Bath Toy Organizer lets you keep your child's toys in place and makes it an easy cleaning up process after playtime. The two-part drying system entails large draining holes at the bottom of the bin to provide quick drying. It is a great thing to add to the modern home decor.
Designed with creativity and skill, the Ski Hop Moby Scoop & Splash Bath Toy Organizer is a colorful addition to your bathroom decor. The bath toy holder is made with a strong mesh lining and has a zip at the bottom that can be unzipped to release the toys right into the tub. After bath time, the toys can be scooped right out of the water, stored in this organizer, and hung up to drain the water out, making it a great bath time storage solution. This scoop toy organizer comes with a built-in grip handle and makes a handy storage option for a large volume of toys.
Sure to attract kids and make them love it, the Boon Frog Pod Bath Toy Storage Scoop is just what you need to store your kid's essential toys and bath accessories. This bath toy organizer includes an extra-large scoop that allows you to store a lot of stuff and is removable for easy cleaning. The shower caddy storage organizer is made with a base that can be mounted to a bathtub wall with its adhesive strips. It is designed in a way that reduces mold and mildew build-up on toys.
Include fun learning time during bath time with the JOJOOKIDS Bath Toy Organizer that comes with form numbers. It's made with superior quality materials that are mold-free and machine washable. The bath toy organizer contains four strong suction cups and four extra adhesive hooks to ensure that your kids' toys will not fall down from the storage organizer. The high-quality materials are BPA free and the bathtub toys come with two sets of organizer bags along with an e-book.
With the Munchkin Hanging Bath Toy Storage, it is now easy to store your baby's toys in one place and keep the bathroom clutter-free. This storage device is made with a strong mesh fabric that allows airflow and dries up bath toys quickly. This prevents mildew buildup and makes it easy to clean. With a wide mouth and handle, toys can be easily put into the storage organizer with convenience. The bath toy organizer includes hook hangs that can be mounted on the bathroom wall to drain and dry wet toys and also free up space on the bathroom floor.
The Cheraboo Henrietta Hippo Bath Toy Organizer is one of the best bath toy organizers that encourages your kids to put away the toys so you can enjoy an organized bathroom. It holds on to the wall or bath tiles of your bathroom with its heavy-duty suction cups. The bath toy holder has isothermic hooked suction cups, recognized as one of the best in the market, and makes an ultra-strong adhesive hold. To get the best results, ensure that the shower caddy organizer is fixed to a non-porous flat surface.
A slim and sleek design with a large, soft, and comfortable handle, the OXO Tot Bath Toy Bin is just what you need to scoop up the toys from the bathtub. Essential toys like rubber duckies, foam numbers or letters, or even bath accessories fit perfectly into the bath toy storage organizer to keep your bathroom free from clutter. One of the best bath toy organizers, this bath accessory is designed with large holes that are perfect for the water to drain out and keep the toys dry. It is one of the best bath toy storage solutions and comes with an adhesive plate that can be fixed anywhere in your bathroom to make it easily accessible and organize your bath items.
If you're always dealing with a toy infestation in your bathroom space, the Lulu And Buddy Fun Baby Bath Toy Organizer is your savior! It allows you to scoop up essential toys in just one go and organize your bathroom. This bath toy storage solution is designed with an extra-large mouth that makes it easy and quick to grab the toys; even your kids can do it. With a large handle and built-in drain holes, this bath toy storage bin can also be used to wash your child's hair.
With the Regalo Super Suction Bath Toy Scoop Drain & Organizer, you get both fun and safety. This great product makes one of the best bath toy storage options and is perfect to keep bath toys dry and organized while not being used and gives your little ones access to the toys during bath time. This shower caddy has a two-in-one function that scoops up your kid's toys and stores them when they are not in use. This storage bin is made with a breathable strong mesh that keeps the toys dry and prevents mold and mildew buildup. It sticks on the wall with a suction cup that locks into place.
How To Choose The Best Bath Toy Storage For You?
While looking for the best bath toy organizer, there are a few things you can keep in mind that will help you choose the right one. Here are a few key features to remember:
A key feature to consider while choosing the right bath toy storage organizer is its ability to drain out the water after the toys are used during bath time. It is a good idea to ensure that the base of the storage organizer features many small holes that allow the water to drain out easily and quickly. This is an important feature to consider because, without it, the essential toys remain damp which causes mold and mildew buildup.
Most bath toy storage organizers have adhesive suction cups that let the bath toy storage bins hold on to the bathtub walls of the bathroom. However, if you have textured or porous tiles, these suction cups do not stick to the walls. They only stick on to non-porous, flat surfaces. Therefore, your bathroom tiles have to be taken into consideration before choosing the bath toy storage bins.
There are several bath toy storage organizers that have a very limited capacity to hold the bath toys. It is best to ensure that the one you choose has the capacity to hold in all the toys that your baby has and makes a great storage device. Otherwise, it defeats the purpose.
While scooping up toys and storing until the next time is important to consider, it is equally important to keep in mind how easily the toys can be removed from the kids' bath toy storage. Some storage devices have a zip at the bottom that can be opened which makes the toys fall right into the tub. Some storage bins can be toppled to splash the toys onto the tub. All these are factors to consider to make it an easier process for you.
With kids playing and splashing water around during bath time, there are toys scattered all over the place by the end of it. This leads to a messy bathroom and leaves you feeling frustrated. A bath toy storage organizer can change all that for you to help keep your kids happy and your bathroom neat and tidy. We hope our list will help you choose the right one. Comment below and let us know which is the best bath toy storage organizer from our list that you would love to use.
Recommended Articles:  
The following two tabs change content below.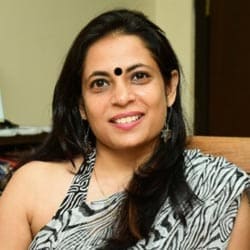 Priti Bose
Priti Bose is a poet, songwriter and blog writer. She did her masters in English, Public Relations and Advertising. Her creative skills and hunger for details make her do in-depth research on the topics she covers. For MomJunction, she writes on product analysis and reviews, especially for kids' products, toys and gifts. Before her association with MomJunction, Priti worked in the...
more