Some find peace in work and others find peace after work. If you find yourself at the other end of the spectrum, your only form of solace might be those brief moments when you get to unwind in your bathtub and slip away in a fantasy world. However, the cleanliness of a bathtub can significantly hamper and steal away those moments of solitude. And before you cleanse your body and mind, you might want to clean your bathtub.
Cleaning a bathtub can be simple if you have the correct tools. One of the most important cleaning essentials for bathtubs is a cleaning solution. Since there are many cleaning solutions to choose from, we've made it easy for you by narrowing it down to the 11 best bathtub cleaners.

Top Products From Our List
11 Best Bathtub Cleaners
This effective liquid cleaning solution by Oh Yuk is just what your bathtub needs. The solution is specifically designed to remove the yuk and soap residue that commonly clings to your bathtub. This soap build-up is unhygienic and can ruin the look of your bathtub. This efficient cleaning liquid works wonders in under 15 minutes to remove such build-up. The company recommends adding 4oz of Oh Yuk solution into a bathtub filled with warm water for optimal results, and you can also use this cleaner for jacuzzis and whirlpools.
Pros
Laboratory and field-tested product
Fast and effective
Ready to use
Residue-free
Cons
May release slightly pungent fumes
This cleaning agent by Better Life is a natural solution that cleans your bathtub without damaging it or posing a threat to your health. It can dissolve soap scum, remove hard water stains, and breakdown mineral deposits that are invisible to the human eye. The solution can be used effectively for removing mold, rust, and mildew stains by simply spraying and wiping the desired surface. This spray can be safely used on most surfaces, including stainless steel, ceramic, porcelain, fiberglass, acrylic, and chrome.
Pros
Plant-derived cleaning agent
Natural scent
Non-toxic
Features a sprayer trigger
Cons
May require more than one application
This cleaning agent by MRS. MEYER'S CLEAN DAY is a work of brilliance. The solution is safe to use on numerous surfaces, and the enhanced formula can remove dirt that clings to the corners of your bathtub. The solution is formulated to clean surfaces without the harshness of chemically assisted agents. This sustainable cleaning liquid is in the form of a concentrate, available for purchase in numerous fragrances besides lavender, including basil, lemon verbena, geranium, and honeysuckle.
Pros
Pleasant fragrance
Freshens surfaces
Biodegradable cleaner
Multi-surface cleaner
Cons
May require vigorous scrubbing for best results
This bleach-free formula has been thoughtfully designed by Rejuvenate to remove soap scum from your ceramic bathtub. This cleaning solution offers a quick and easy way of cleaning your bathtub of dirt build-up with minimal effort. It is versatile and can be effectively used for cleaning your entire washroom, and it can be safely used to clean ceramic, glass, tiles, chrome, porcelain, and stone surfaces. The solution takes 2-3 minutes to penetrate the surface and leaves a clean and streak-free finish.
Pros
Non-toxic
Non-abrasive
Fragrance-free
No scrubbing required
Cons
May cause stainless steel surfaces to rust over time
As its name suggests, this cleaning solution is heavy-duty and is capable of removing soap scum, mold, mildew, water stains that plague your bathtub. Furthermore, it can rid your bathtub of viruses and bacteria in under 45 seconds. The liquid solution is a bleach-free cleaning agent that goes beyond the periphery of cleaning bathtubs and extends to other household equipment. It is safe for use on numerous surfaces, including fiberglass, plastics, enamel, concrete, vinyl, stainless steel, and painted metal.
Pros
Professional strength cleaner
Degreases
Ready to use
Fast-acting
Cons
May have an unpleasant odor
The turbo-powered cleaning ingredients in this unique cleaning concoction can magically transform your old and dull bathtub into a clean and stain-free wonder. It removes soap build-up, hard water stains, soap stains, and breaks down calcium deposits that infest your bathtub. Thanks to its enriched formula, the solution also removes rust stains around the drain of your bathtub. This solution not only cleans your bathtub but can also make your entire bathroom look squeaky clean. It can be used safely on shoes, sinks, faucets, and shower glasses.
Pros
Removes limescale
Scrub free usage
Trigger spray application
Quick results
Cons
May release an unpleasant odor when used in large amounts
Calcium deposits, hard water, and soap stains are commonly found in almost every bathtub. However, removing them might prove to be quite a pain when using home remedies. This is where the spray liquid by Kaboom Foam shines. Equipped with the power of oxi clean, this stain-fighting cleaner removes dirt, grime, and soap scum with minimal effort. It is a hassle-free spray that can be used for bathtubs, toilets, showers, and bathroom sinks. The Kaboom foam formula is designed to restore the shine to your bathtub without leaving behind any residue.
Pros
Rub-free solution
Turns white once clean
Easy-to-apply
Citrus fragrance
Cons
The overpowering odor may linger for a while.
This multi-purpose mist cleaner contains bleach and removes some of the toughest of stains from numerous surfaces. The mist cuts through the dirt instantly, removing gunk, grease, and even water stains. It is suitable for cleaning bathtubs that have mineral deposits, soap stains, and dirt build-up. The cleaning mist offers a user-friendly experience since its application process does not include scrubbing. Once the mist is applied to the desired surface, it can be left to rest for a few minutes after which a quick wipe with a paper towel will remove all dirt and grease.
Pros
Power nozzle
3-spray patterns
Lemon zest fragrance
Multi-purpose cleaner
Cons
May need more than one application
This one-stop solution to all your cleaning needs does an excellent job when it comes to cleaning bathtubs. It seamlessly cuts through soap residue, grease, and grime that tend to accumulate down the drain of your bathtub. It removes water stains and restores the bathtub's natural color. Given its versatility, it can be used for cleaning showers, faucets, countertops, stovetops, and household appliances.
Pros
Disinfectant
Deodorizer
Whitens surfaces
Trigger application
Cons
It may be harmful to the skin upon exposure.
This cleaning solution is a safe and eco-friendly one that removes stains from bathtubs. The spray conveniently removes water stains and dirt that lingers and sticks to the corners of the bathtub. The lemon scent of this cleaning spray fills the bathroom with a pleasing and fragrant odor. The spray can be used to safely clean bathroom tiles, sinks, and even faucets. After spraying the liquid to the desired area, a light scrubbing with a soft cloth will do the job to achieve the best results.
Pros
Plant-derived ingredients
No synthetic fragrances
USDA-certified
Spray trigger application
Cons
Might not be suitable for deep cleaning
This simple, gentle yet effective formula has been specially created to treat bathtubs that are in dire need of cleaning. It removes scum, mildew, and dirt that builds up in and around your bathtub. The great thing about this cleaning solution is that it is safe to use around kids and is also free from residue. It leaves your bathtub sparkling clean and free from gunk and water stains. In addition to cleaning bathtubs, it can be used for cleaning tiles.
Pros
Gentle plant-based ingredients
Non-allergic
Non-abrasive
No harsh chemicals
Cons
May require vigorous scrubbing
Now that you've had a chance to look at some of the best bathtub solutions to choose from, it's time to make that important decision. However. Before you do, here are a few considerations to bear in mind.
What To Consider When Choosing The Best Bathtub Cleaner?
The type of bathtub plays a major role in determining the type of cleaning agent you would want to invest in. Some of the most common bathtub materials include ceramic, porcelain, fiberglass, cast iron, and stone resin. Fiberglass and porcelain bathtubs are prone to scratches. This must be taken into account when using a cleaning solution. For these kinds of materials, sprays and cleaning mists that do not require scrubbing are preferable.
Before purchasing a bathtub cleaner, it is crucial to consider the objective that is to be achieved. Bathtubs can be plagued by various contaminants, including bacteria and viruses or just usual water stains and mineral deposits. Most cleaners are specifically designed to fulfill a particular purpose. Some cleaners are better at disinfecting a bathtub than removing stains and soap residue. However, if you're unclear about what your bathtub needs, there are all-purpose cleaners available. The all-purpose cleaners attempt to clean and disinfect the bathtub.
Bathtub cleaners are available in several forms. Some of the most common forms include liquid, powder, gel, foam, and scouring pads. For household use, liquid cleaners are generally the safest to use. This is because they are non-abrasive unlike powder or gel-based cleaners that usually penetrate deep into the bathtub materials. However, in case of professional use or for deep cleaning, a powder-based or gel-based bathtub cleaner is desirable. Of late, scouring pads have lost their popularity owing to easier solutions like liquid cleaning solutions.
Since the dawn of time, cleaning agents have earned a reputation for being toxic and harmful to human health. While some bathtub cleaners adopt the use of chemicals to quickly get rid of the toughest of stains, there are also natural ingredients-based bathtub cleaners that do the same. For safety reasons, it is best to stay away from bathtub cleaners that use harmful ingredients.
Believe it or not, but this is certainly an important factor worth considering when purchasing a bathtub cleaner. Some bathtub cleaners have a pungent and unpleasant odor owing to the use of chemicals. This odor often induces nausea and is harmful to inhale regularly. It is recommended you purchase a cleaning agent that has a pleasant and fruity fragrance. However, if that doesn't appeal to you, you can always purchase an odorless bathtub cleaning solution.
Frequently Asked Questions
Are bathtub cleaners toxic?
Yes, some bathtub cleaners contain toxic and harmful substances However, not all bathtub cleaners are toxic. Several bathtub cleaners are made from natural ingredients. These natural ingredients are mainly plant-based and prove to have minimal damage to the environment and human health.
If you're tired of scrubbing your bathtub only to realize that the stains are still there, you need to revisit our list of the 11 best bathtub cleaners and choose the one that best suits your needs. Bathtubs have become a bathroom essential, and the thought of having a bath without the opportunity of relaxing and unwinding in our bathtub is a thought that most of us can no longer conceive. It is important to clean your bathtub regularly to rid it of bacteria, viruses, soap scum, water stains, and mineral deposits. Oftentimes, this gunk is not visible to the human eye and ends up persisting, accumulating, and clogging up the drain. The good thing is you don't have to struggle with home remedies to keep your bathtub clean. You can easily purchase a cleaning formula that will do the job for you.
The following two tabs change content below.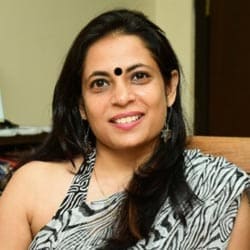 Priti Bose
Priti Bose is a poet, songwriter and blog writer. She did her masters in English, Public Relations and Advertising. Her creative skills and hunger for details make her do in-depth research on the topics she covers. For MomJunction, she writes on product analysis and reviews, especially for kids' products, toys and gifts. Before her association with MomJunction, Priti worked in the...
more