If you want to have perfect-looking, flawless skin, the best BB cream for oily skin can protect you from acne, breakouts, and pesky spots. People with oily skin have difficulty finding the right cosmetic product that doesn't clog pores or cause uneven breakouts. BB creams are multifunctional that act as a moisturizer, primer, and hydrating foundation at the same time.
The right BB cream for your skin type and tone can make it appear dewy with a radiant finish. If you're looking for one, read through our list to find the best for yourself.
11 Best BB Creams For Oily Skin
Covergirl's multi-purpose oil-free matte formula is a lightweight water-based product that serves as a foundation, primer, and concealer. This BB cream can effectively ensure the best coverage and effortlessly hide blemishes and maintain even skin tone. The non-comedogenic formula blends well with your skin and provides a natural and delicate touch. It prevents skin breakouts and allows your skin to breathe freely. Check out this video to learn how this BB cream works.
Pros
Blends perfectly
Shine-free formula
Suitable for oily and sensitive skin
Good texture
Cons
May require frequent reapplication
May be slightly sheer
Maybelline's BB skin cream is a powerful formula with essential ingredients, including glycols, dimethicones, and 2% salicylic acid. It is suitable for people with blemishes, acne, scars, and fine wrinkles. The cream ensures a long-lasting effect of up to ten hours. The product can prevent discoloration, and the active ingredients, such as glycerin and hydroxide, can retain skin moisture and easily absorb excess oil present on the skin. Learn more about the low-maintenance BB cream in this video.
Pros
Suitable for sensitive skin
Blends smoothly
Covers redness
Tackles acne since it contains salicylic acid
Hydrating formula
Cons
May leave a slight orange tint on lighter skin tones
Some might find the scent to be a little strong
This multifunctional skincare cream is an effective product suitable for all skin types. The lightweight formula with powerful beeswax composition effortlessly evens skin tone, reduces redness, and conceals blemishes and spots. It may even protect your skin from bacteria, inflammations, and viral infections. The tinted moisturizer does not contain parabens, SLS, hydroquinone, and formaldehyde. Check out this video that has useful information about the BB cream.
Pros
Blends well
Does not leave the skin looking cakey
Suitable for daily use
Contains SPF 30
Pleasant smell
Vegan-friendly and cruelty-free
Cons
May be lighter than you expect
Texture might be slightly thick
The oil-free cream by Granier is rich in antioxidants, wild berries, mineral perlite, and SPF 20. It is a smoothing product that absorbs excess oil from greasy skin, minimizes visible pores, moisturizes the skin, and protects it from harmful ultraviolet rays. The cream can conceal blemishes, spots, acne, and redness. This lightweight product can last for up to 15 hours and is compatible with different skin tones.
Pros
Light on the skin
Does not clog pores
Suitable for humid climates
Good coverage and final finish
Natural look
Controls shine
Cons
Some may not like the watery consistency
May be slightly drying
The water-based BB cream with jelly texture is compatible with oily and combination skin. The product's texture facilitates smooth application and ensures easy blending to provide complete coverage. The cream effectively controls sebum secretion, and the soothing ingredients of mint water keep your skin moisturized and cool. This BB cream, rich in agar extracts from marine algae, is a gentle skincare product.
Pros
Provides instant hydration
Nice smell
Gives skin a dewy look
Long-lasting
Makes the skin feel refreshed
Cons
Texture may be a bit too light
May leave the skin feeling a little dry for some
The light mineral-based BB cream contains the advantages of rose stem cell extracts and organic SPF 30. The formula is rich in powerful antioxidants that can moisturize your skin, even out your skin tone, conceal blemishes, and protect you from harmful UV rays. The water-resistant cream has a natural rosy fragrance and is long-lasting.
Pros
Feels light on the skin
Layers well with sunscreen
Free of parabens and gluten
Vegan-friendly and cruelty-free
Cons
May be a little sheer
May be a little greasy
The BB cream by Bobbi Brown is an effective product that provides the necessary hydration for oily skin. It keeps the skin bright, repairs dead skin cells, and gives it a matte effect. The cream, rich in SPF 35, also protects your skin from harmful UV rays. This product can effectively fight wrinkles and restore the shine and luster of dull skin.
Pros
Feels natural
Light on the skin
Good substitute for makeup
Has a smooth and even texture
Cons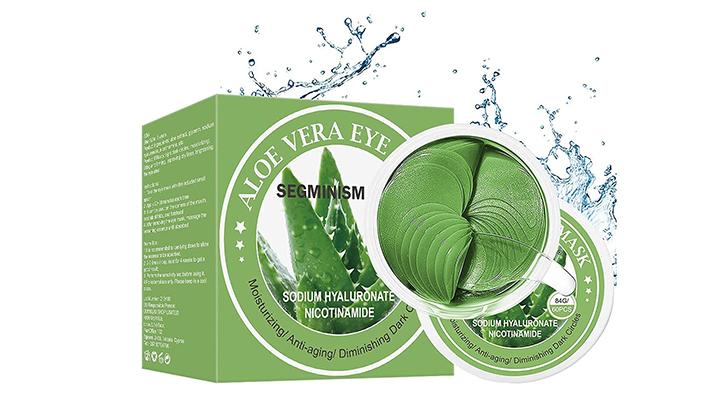 Smashbox Camera Ready BB cream is a five-in-one, multi-tasking tinted BB cream. This BB cream hydrates, perfects, primes, controls oil, and protects against the sun with its SPF 35 formula. It is formulated with emollients, optical pearl pigments and anti-aging peptides, which reduces the look of fine lines and wrinkles. This tinted formula conceals imperfections with light, buildable coverage.
Pros
No chalky effect
Suitable for dry and oily skin types
Long-lasting
Helps fade dark circles
Cons
May be difficult to blend
Might feel a little heavy on the skin
The non-greasy all-in-one BB cream is a nutrient-rich formula that can effectively prevent blemishes and dark spots and prevent aging signs. The product blends effortlessly to ensure even skin tone and bright skin and has a silky texture that glides smoothly. This non-toxic formula is rich in antioxidants and suitable for all skin types.
Pros
Contains natural hyaluronic acid and vitamin c
Moisturizing skin cream
Works well on sensitive and eczema-prone skin
Provides good coverage for large pores
Hides smalls blemishes
Cons
May have a slightly thick consistency
May be slightly drying for some skin types
The dermatologically tested antioxidant-rich BB cream and primer is an effective skincare product for oily and combination skin. The cream, rich in vitamin E and Hibiscus extracts, helps maintain the optimal moisture content and absorbs excess sebum on the skin to give it a matte effect. The non-comedogenic SPF 20-rich product does not leave any shine and is free of parabens and alcohol.
Pros
Works as a BB cream and primer
Lightweight and non-greasy
Has a creamy texture
Pleasant fragrance
Cons
May make the T-zone a little shiny
May not offer high coverage
Golden Rose smooth and hydrating BB cream is an all-in-one skin cream that can effectively eliminate skin blemishes and provide you with an even skin tone. The product is rich in SPF 25, antioxidants, and vitamin E, protecting the skin from harmful UV rays. The dermatologically tested, lightweight, and non-greasy cream does not contain parabens and oils.
Pros
Suitable for those with sensitive skin
Blends well with skin
Has a pleasant smell
Keeps the skin moisturized
Easy to apply
Quick-drying
Cons
May not be long-lasting
May not offer great coverage
How To Choose The Right BB Cream For Oily Skin?
Keep the following points in mind before picking the best BB cream for your oily skin.
Active ingredients: Check the product's active ingredients before making the final choice. Salicylic acid, glycerin, jojoba oil, and other ingredients make the BB cream ideal for oily skin. Such products may even prevent skin blemishes.
Coverage: If you wish to buy a product that can conceal all skin imperfections, such as acne, wrinkles, spots, and uneven skin tone, be sure to check whether it can ensure buildable to moderate coverage.
SPF content: Choose a BB cream rich in SPF content to protect your skin from ultraviolet rays. A multi-purpose product with good SPF content can also keep your skin hydrated.
Free from chemicals: A BB cream without parabens, SLS, and other harmful chemicals can provide you all the benefits while keeping the skin safe. Choose an organic BB cream that is dermatologically tested and does not contain toxic chemicals.
Scent: Choose a BB cream with a subtle fragrance. You may also choose a cream with a specific fragrance, depending on your preference.
Why Trust MomJunction?
Poulami Nag is a product writer with experience in beauty and personal care. In this post, she has compiled a well-researched list of BB creams for oily skin, along with their ingredients and how they work. She also offers pointers on how to choose the right BB cream for your skin based on factors such as ingredients, SPF content, and coverage. This list has been compiled based on user reviews and data from related product forums.
Frequently Asked Questions
1. Is BB cream good for oily skin?
Yes, BB creams have lightweight and mattifying properties and do not clog pores while keeping the skin hydrated. Some even provide SPF protection, thus making them good choices for oily skin.
2. Can I use moisturizer before applying BB cream?
Most BB creams are enriched with hydrating ingredients. If you have oily skin, the moisturizers present in the BB cream could suffice.
3. What is the difference between BB and CC cream?
A BB (blemish balm or beauty balm) cream is used to cover dark spots, redness, acne scarring, and other skin imperfections.
A CC (color correcting or complexion corrector) cream, on the other hand, bestows an even skin tone with a slight brightening effect.
4. Is it okay to use BB cream every day?
Most BB creams are easy to apply. You could use them daily if they include moisturizing ingredients.
5. Does a BB cream remove pimples?
Not all BB creams are designed to clear acne. The ones containing salicylic acid or other anti-acne ingredients could combat pimples.
6. How do I find my perfect BB cream shade?
Most good brands provide an online shade chart along with their names to help you pick the right shade. However, if you still find it confusing, opt for one that is suitable for most skin tones.
7. Is BB cream better than foundation?
BB creams are lighter and thinner than most foundations, and therefore, they could be a better choice if you have oily skin as they don't clog the pores.
A BB cream with safe composition can give your face a flawless look post makeup. You must, however, learn about each ingredient used in making these creams as some may not suit you or cause an allergy. You must also consider its SPF and analyze its sun protection abilities. Moreover, a nonscented cream would be a safer option for your skin. You must also opt for one that is nontoxic or doesn't contain any chemicals. Check out our comprehensive list and make an informed choice.
Recommended Articles: 
The following two tabs change content below.

Poulami Nag is a writer and associate editor at MomJunction. She did her MA in English from Miranda House, University of Delhi and has qualified UGC-NET. Her journey as a content writer began in 2017 and since then she has garnered diverse interests along the way. Her knowledge of literature and language has given her an eye for detail and...
View Profile

›