BB guns resemble real guns, but they are non-powdered firearms. They can be used for training purposes and help improve shooting accuracy. When choosing the right toy gun, caution is required as they can be harmful too. Children should be allowed to play with these BB guns only under adult supervision to avoid injuries.
If your children like BB guns and you want to get a good toy gun for them, choose from our list of the best BB guns for kids.
Top Products From Our List
11 Best BB Guns For Kids
The BB gun from Umarex features a .177 caliber, 19-shot gun. It has a trendy slide and muzzle design with a functional, under-muzzle Picatinny rail for accessories, such as a laser or flashlight.
Pros
Drop-free magazine
All-metal magazine
Shoots regular steel BBs
CO2-powered
Lightweight and durable polymer frame
Cons
Magazine may jam
Shooting range may be short

The Stinger P311 resembles some of the greatest US military pistols of the past and features a 12-round, easy-to-load magazine. It is a repeater airsoft pistol and comes with lever safety. It has a fixed-blade front sight and notched rear sight for accuracy.
Pros
Shoots up to 325fps
Delivers velocities up to 275fps
Spring-powered
Suitable for beginners
Cons

The kids' BB gun by Crossman is suitable for children who prefer to play with big guns. It has a tactical-style, black rifled steel barrel. You can use this gun for plinking, pest control, target shooting, etc. It can shoot pellets up to 600fps and BBs up to 625fps.
Pros
Water-resistant
Durable
Includes a Crosman Firepow's five-shot pellet clip
Includes accessory rail mounts for scope, lasers, flashlights, and cameras
Cons
May have a pressure issue
May be a bit heavy

The 12gm, CO2-powered revolver-style BB gun by Umarex can shoot up to 10 pellets at once. This unique revolver can catch anyone's attention. It can shoot BBs at 375fps.
Pros
Lightweight
Integrated Picatinny accessory mounts for lasers, lights, or optics
Durable polymer frame with metal parts inside
Integrated hex key
Cons

The BB gun by Daisy is suitable for shooting practices or camping adventures. It has a velocity of up to 350fps and a shooting range of up to 195 yards.
Pros
Smooth bore steel barrel
Adjustable open rear sights
Includes stamped metal and saddle ring with a leather thong
Cross bolt trigger block safety
Cons

The airsoft rifle can be suitable for teaching kids who like shooting and playing outdoors. It comes with a low velocity of 350fps, has a 650-shot capacity, and has a manual cross-bolt for additional safety.
Pros
Lever locking system
Solid stained wood stock and forearms
Adjustable rear sight
Smooth steel bore barrel
Cons
Cocking lever may be plastic
May be difficult to operate

The gun by Red Ryder can be a perfect Christmas gift to place under the Christmas tree. It can shoot up to 650 rounds and has a wood finish. The gun includes a sundial and a compass.
Pros
Metal frame and barrel
Manual safety
Smooth bore steel blade
Adjustable sights
Cons
May not be long-lasting
May lack precision aim shooting

The cowboy series gun by Bear River comes with a multi-pump system for better BB pellet firing. Its receiver and butt plate have a golden electroplating finish to offer a classic design. One to ten pumps can offer various power levels, with ten pumps shooting at a maximum of 800fps.
Pros
Cast iron lever
Adjustable iron sights
Rifled 20″ metal octagonal barrel
One-year warranty
Cons

Barra air gun is compatible with pellets and BBs, making it fun to use. With this junior rifle, your child will feel like a real gunslinger from the old west. This gun has auto safety that engages after every shot. It can shoot up to 350fps with a single-pump pneumatic.
Pros
Long lever arm
Includes safety glasses
Includes BBs and targets for practice
High-quality finish
Cons
May not be powerful
Plastic parts may wear out quickly

The .177 caliber BB gun from ASG is an imitation firearm made from steel. Its durability and CO2-powered mechanism ensure maximum range and speed. The gun has a removable magazine, and its slide moves and delivers realistic blowback action.
Pros
Manual safety
Realistic finish
Threaded muzzle
Has authentic CZ markings and a singular serial number
Cons
CO2 cartridge may leak
May get jammed

The BB gun by Umarex is an accurate physical replica of the M&P firearm by Smith & Wesson. It fits the same holster made for firearms, making it a suitable practice gun. Accurate to a plain handgun distance of 8.3 yards, this BB-firing pistol will allow shooting your targets with double and triple taps. It can shoot steel BBs at up to 480fps.
Pros
Manual safety
Includes fiber optic rear sight
Includes an integrated accessory rail
Suitable for training and backyard plinking
Cons

How To Choose The Right BB Guns For Kids?
Consider the following features when buying a BB gun for kids.
Bodily injury: Make sure the gun protects from bodily injury if someone gets shot accidently. It should have manual safety enabled.
Safety glasses: Ensure your child wears safety glasses to prevent any mishap.
Powerful BB guns: Avoid buying powerful BB guns, especially if you buy them to train your child or for fun purposes.
Small BB guns: Choose small BB guns as they are safe and easy to carry.
Basic gun safety: Ensure your child is well-versed in the basics of gun safety before playing.
Quality: Choose a gun made of high-quality, durable materials for a realistic look and a long-lasting performance.
While playing with a gun, follow the safety rules and regulations to prevent injuries. Also, consider customer reviews when choosing the right gun for your kid. We hope our list of the best BB guns for kids can help you make the right choice.
Recommended Articles:
The following two tabs change content below.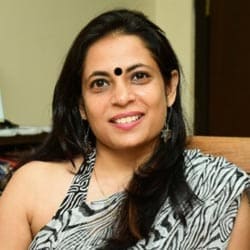 Priti Bose
Priti Bose is a poet, songwriter and blog writer. She did her masters in English, Public Relations and Advertising. Her creative skills and hunger for details make her do in-depth research on the topics she covers. For MomJunction, she writes on product analysis and reviews, especially for kids' products, toys and gifts. Before her association with MomJunction, Priti worked in the...
more