Still using matchsticks or pocket lighters to light a fire? They are no match to these godsend BBQ lighters that are sparking up fireworks with their powerful ignition! With the "instant lighting" feature making them a hit with campers, hikers, and barbeque lovers, they are absolutely safe and easy to use for indoor purposes too. Labeled as best charcoal starters by experts, grilling is now a hassle-free experience for beginners all thanks to BBQ lighters. So, whether you are looking for a refillable, rechargeable, or just the best BBQ lighter, our list will pamper you with the best options out there.
Now without further ado, let's go browse through the list of 13 best bbq lighters to buy:
Caution: Most of these lighters are highly flammable, so precautions should be practiced for user protection. Also, though these lighters may have childproof safety features or child-resistant locks, it is advisable to keep them away from children's reach.
13 Best BBQ Lighters To Buy

Quit using a matchstick for all your  lighting purposes when this high-performance bbq lighter can flick-start anything from candles, stoves to coal for grilling! Hailed as one of America's most reliable and safe lighters, this kitchen-staple lighter is a great choice to have, be it for kitchen or outdoor purposes. Also, it's a great option for gifting too.
Features:
Long and robust wand structure prevents burns or heat shocks
Long-lasting and high-performance
It has a child-resistant mechanism
100% high and inspected quality that ensures long-lasting use
Space-efficient with a retractable convenient hook for hanging
Ideal lighter for grilling, candles, stove, etc.

Looking for the best refillable lighter? Zippo Flex Neck Utility Lighter is one of the best refillable bbq lighters to try! Given the flexible neck structure, it is not only convenient to use but is multipurpose too, making it a worthy option for lighting instant bonfires, water heater pilots, lanterns, and BBQ grills. Also, it is a butane refillable barbeque lighter, which makes it handy for all your outdoor activities.
Features:
One of its best features is the wind-resistant dual-flame technology that keeps the flame burning even during strong winds
It has an adjustable flame dial that allows you to control the flame height
Sturdy metal construction with a flexible neck for convenient use
A built-in child-resistant safety button
An over-sized loop for hanging

Light up all your best moments with this electric USB arc lighter. With no hassle of butane or flame, its rechargeable feature makes it an essential tool to have in your barbeque and camping kit. Providing up to 500 uses on a full charge, you no longer have to waste time lighting up the camp or barbeque fire again. Environment-friendly, with convenient rechargeability features and easy to use, if Ronxs Candle Lighter is not the best replacement for those good old matchsticks then we wonder what is.
Features:
Wind-resistant and splash-proof makes it ideal for lighting fire during bad weather
5 clear LED lights (or battery bars) that denote real-time usability of the lighter
Has a safety switch design and a flexible neck for convenient use
Compared to other lighters, this USB candle lighter is less noisy
Recyclable and provides powerful ignition on a full charge
It comes with a USB charging cable.

From lighting up candles on special days to being the best coal starter, Haino Rechargeable Electric Arc Lighter stands out because of its advanced technology and features. Designed with a built-in USB charging port, which is compatible with power banks and laptops, you'll never have to worry about running out of battery with this lighter. Ideal for camping and hiking, its flexible neck structure also makes it safe for lighting fireworks and indoor purposes.
Features:
Futuristic design with leak-proof, chip-proof, and 360-degree bendable neck
Rechargeable Li-ion battery that can be charged up to 800 times and provides 500 uses on a full charge
Eco-friendly electric grill lighter that does not require butane or oil
Wind-proof and flameless plasma technology makes it ideal for bad weathers
An LED light display with auto-power off after full charge
The lighter is child-proof with auto-stop after 7 seconds, auto-shutdown after 10 seconds to prevent overheating

Pocket lighters can be dangerous if you have kids around, hence why plasma-tech rechargeable lighters are ideally preferred. Like this one for instance by Tropro comes with triple protection and safety measures that ensure it is safe to use for indoor and outdoor purposes. Easy to recharge anywhere, anytime, its advanced and sleek aluminum structure is also space-efficient with a convenient hook for hanging.
Features:
Offers Triple protection and safety with a power indicator, slide-out tip, and 7-second power-off feature
Has a 4-grid power LED light display and convenient USB charging port
Prevent overheating, overcharging, chipping, and short-circuit
No hassle of open flame, lighter liquid or odor
Provides 500 uses on a full charge
Wind-proof with flameless plasma technology
Extremely safe and portable for camping, hiking, barbeque, and indoor activities

Let not those barbeque nights be all about lighting the coal when you have those delicious steaks to devour! Foxfirers Butane Lighter is one of the best blow lighters with incredible power to ignite the charcoal, fireplace, or gas stove instantly. With a uniquely long and extendable neck keeping your hands protected from heat shocks, consider your steak done faster than before if you have this open-flame lighter in your kitchen.
Features:
Unique, long, and 360-degree bendable neck for protected ignition
Fuel adjustment valve makes it easy to increase and decrease the jet flame torch
Refillable lighter with 5ml gas capacity
Can be used 500-1000 times on low setting
On the highest temperature, it can be used up to 60 seconds
Ideal for lighting fireplaces, bonfires, and barbeque grills

Whether you are a frequent camper or not, a gas lighter is a must-have kitchen essential tool in every household. From catering to all lighting needs, it is ideally used for grilling, lighting candles, lanterns, fire pits, gas stoves, and more. Multi-purpose and handy when it comes to barbeque parties or cooking meals while camping, Handi Flame Gas Lighters is safe, reliable, and easy to use.
Features:
Refillable fuel and butane lighter
Ideal for kitchen, camping, and barbeque purposes
It has a long and durable metal wand that ensures your hand stays safe during ignition
The flame height is adjustable
Quick, portable and easy to use
It is easy to refill too and has a visible fuel supply window

Adding spark to your special occasions with a sleek structure and advanced technology is Leejie Electric Arc Lighter! Designed to deliver impressive sparks without using fuel and exuding flame or odor, this environment-friendly grill lighter is one of the best choices for birthday or barbeque parties. With triple-safe and protection features, it is also convenient to use in the dark as the LED light indicates the power button.
Features:
Child-proof with built-in safety lock, slip-on ignition tip, and 7-second auto-stop feature
Rechargeable lighter with high-quality lithium-ion cell battery that delivers long-lasting service
Flameless arc beam technology makes it wind-proof, splash-proof, and moisture-proof
Portable, travel-friendly lighter and easy to use indoors and outdoors
Convenient USB charging port compatible with power banks, laptops, etc.
Ideal for lighting candles, grills, lanterns, fire pits and more

Looking for a housewarming gift or a gift for someone who enjoys cooking outdoors? King Multi Utility Lighter is not only designed for indoors and kitchen needs but for camping, hiking, and all outdoor events too. Given how matchsticks could take ages to light up a bonfire or barbeque grill, this lighter will do the job instantly.
Features:
Flick-start lighter with a user-friendly design
Long, durable and heat-resistant wand
It has a visible fuel supply
The flame height is adjustable
One of the best coal starters
Ideal for campfires, grills, fire pits, etc.

Safety first, that's what Reidea Electronic Candle Lighter is all about. With every feature designed to deliver protection, this powerful lighter can fire up anything from candles, coal to woods with its sharp and quick-flick sparks. Truly a game-changer when it comes to its construction and advanced rechargeable features, it is one of the best bbq lighters to spill your dollar on.
Features:
Made of zinc-alloy with a non-slip switch so it doesn't slip through wet fingers while grilling
A one-time full charge can provide 60 uses, and it can be recharged up to 300 times!
LED light indicates whether this lighter is on or off
A wind-proof and environment-friendly product that does not require gas or fuel
Flameless arc beam with powerful ignition and safety lock
Quick Heat Sinking Technology prevents overheating
Rechargeable USB port compatible with most devices

This heavy-duty refillable butane torch lighter by Zoocura sprays a powerful double flame that can reach up to temperature 2100F / 1150C! Though it has a pocketable and portable design, the construction is sturdy, made of durable zinc alloy, and processed through 20 quality inspections, thus guaranteeing long service life.
Features:
This refillable light has a 1.8g gas capacity and a visible fuel (butane) window to monitor the remaining gas balance
Lightweight, slim, and travel-friendly design
Heavy-duty construction with easy-to-refill feature
Anti-leakage with 3 layers of safety and protection
Ideal for lighting gas stoves, candles, grills, etc.
The gas flow regulator option allows easy adjustment of flame height and size.

Like a mini lightsaber or wand in your kitchen, this lighter by Magic Flame is not to be taken lightly, for the brand guarantees plasma waves hotter than fire! Keeping your hands safe while lighting jar candles or grill, this rechargeable flameless lighter has a childproof feature too, making it completely safe for indoor use.
Features:
Unique, sleek, and durable design
Safe to use
Long handle with child-resistant and safety switch
Constructed with advance technology that prevents overheating, short circuit, and overcharging
Flameless technology that does falter during strong winds or rains
Universal USB charging port that can charge the device anywhere, any time

Lastly, this barbeque and camping specialist, which can reach hard or narrow areas all thanks to its 360-degree bendable neck. Light a lantern or fire up those charcoals, this electric long lighter by Magic Flame will not disappoint. With a saberlight plasma wave technology, you don't have to worry about running out of fuel or gas every time you use it. All you need is a dependable charging device or power bank, and this USB plasma lighter is ready to light up wherever you go.
Features:
Durable, long, and flexible neck construction
Unaffected by wind or water and can be used in any weather conditions
Flameless plasma wave technology that delivers spark hotter than fire
Has a child-proof safety switch
Ideal for outdoor and indoor purposes
Easy to charge with any USB-compatible device
There you go! Now you can fire up the coal or light up those candles instantly with the best bbq lighter in your kitty. Still not sure how to pick the best one? Read on!
How To Choose The Best Bbq Lighter?
The following tips can help:
Choose a design that offers the utmost safety so that you don't end up burning your hand while using the lighter
Given that butane and flame lighters can be harmful; pick rechargeable or electric lighters for they are not only safe and environment-friendly but also convenient to use on outdoor trips
The lighter should suit your intended purpose that is if you are looking for a lighter for camping, hiking or outdoor events, opt for one that is windproof and splash-proof, so it can deliver even during bad weather conditions
Have children at home? Then you must select a lighter with childproof safety features
Also, the lighter should be portable and travel-friendly, so that you can easily reach out to it when in need.
Frequently questioned answers
1. How Do I Refill A Butane Lighter?
It's easy. Most of the lighters come with an easy-to-refill valve. All you have to do is turn it upside down, remove the valve, fill it with butane and seal the valve back again.
2. Can I Light My Gas Grill With A Lighter?
Yes, you can light the gas grill with a lighter as most of the lighter can be used for grill purposes.
That's all folks! Get ready to haul out those barbeque grills, now that you know how to fire up the coal instantly. Promising to spark up all your special moments, we hope this list of 13 best bbq lighters has the one you are looking for! Write to us in the comments below, if you have any thoughts about this article or bbq lighters.
Recommended Articles: 
The following two tabs change content below.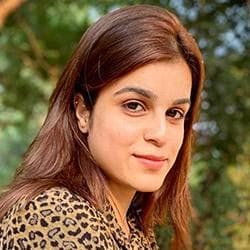 Sakshi John
Sakshi did her graduation in Journalism from the Madras Christian College, Chennai, before starting her career as a freelance writer. She is into blog writing and for MomJunction, she covers various topics, including products to buy for your kitchen, furniture, and other home requirements. Previously, she interned as a content writer in a cyber security firm. As a content writer, Sakshi...
more