The best bed trays are great for serving breakfast or working on the bed. You can also use them for writing, drawing, working on a laptop, and activities that require a stable base. It offers the comfort of working, doing homework, having your meals, or simply studying in the comfort of your bed space.
If a bed tray is what you need for yourself, you've arrived at the right place. Here we have created a list of top bed tray tables available online to pick your favorite. You can read on and make an informed decision.
Top Products From Our List
11 Best Bed Trays in 2021
This multifunctional table can be used as a standing desk for office work or a snack tray when you watch TV. The bed tray is made of high-quality engineered wood and has an adjustable height of 9.4in to 12.6in. It has two auto-lock buttons on each side, and the surface angle of the bed tray can be adjusted from 0 – 35° by dragging a lock button and freeing it when you get the preferred angle.
Pros
Can be folded easily to carry it anywhere
Can be used as a laptop or tablet stand when relaxing in bed
Could be handy if you have back pain, neck pain, or stiffness caused due to sitting for long in the same position
Cons
May not be comfortable for left-handed people
The Walnut wood adjustable bed tray measures 13.77 x 25.37 x 8in and weighs six pounds. The bed tray comes with a functional design of foldable legs and a drawer for easy storage. The flip-top bed tray has lap clearance with 20.56-inch width and 6.30-inch height. The smaller section on the top measures 7.73in wide and is 13.78in deep.
Pros 
      Built using compound wood for durability
      Perfect finish that offers even surface area for the mouse
      Easy to carry and stockpiling 
Cons
This multipurpose product can be used as a laptop stand, breakfast table, travel desk, bed tray, book stand, and gaming desk. The bed tray has stacks of storage compartments for pens, paper, and office provisions, and it has a robust hold closure at the top to keep your items safe. The collapsible folding lap desk's functional design makes it portable, and it is lightweight at seven pounds.
Pros
Moneyback guarantee if you are not satisfied with your purchase
Portable and easy to store, making it a good companion for travel
Extra storage space 
Cons
Material used for the bed tray is fragile 
This multi-tasking bed tray is made of ABS, aluminum, and silicone sheet material. The bed tray measures 20.5in long, 11.8in wide, and 2.32in high, and weighs 3.13lb. It features two auto-lock buttons on each side for changing the height. The bed tray has two clamps, which can be used to adjust the surface angle from 0-30°. 
Pros
Legs can be adjusted to five different heights
12-month replacement or refund for defective product
Comes with preventable slippery mouse wristbands 
Cons
The angle-adjustable bed tray comes with surface tilts at 0°, 15°, 25°, or 35°. The foldable tray features five height-adjustable levels with the press of a button. The large stand-up desk elevates laptops up to 17 inches and also has a soft wrist rest to avert strain.
Pros
Folding blockers keep the device from falling off
Enough space for mouse
Legs neatly fold below the bed table 
Cons
Heavy due to its size
May not be very stable 
This classic bed tray comes with handles for easy mobility, while its legs fold easily to make storage easy. The product is constructed using bamboo wood and measures 18in X 12in X 8in. It is three inches high in the folded position and eight inches when standing.
Pros
Perfect for TV dinners
Free lifetime guarantee
Ensures durability and stability 
Cons
Pins are not properly attached 
Built with pure natural bamboo, this bed tray can withstand heavy loads and accommodates laptops measuring up to 21.65in X 13.78in. The bed tray has five angled positions for different viewing experiences and features two metal latches for preventing the legs from wobbling. It also has space to store small items like USB flash disks, pens, and stickers. 
Pros
Comes with a built-in magnet that keeps the drawer from sliding out while moving the desk around
Ready to use out of the box
 Adjustable distance of legs is between 25.6in and 29.5in
Cons
The legs are a bit unsteady
The bed tray can accommodate a 16-inch laptop with enough space for a mouse. It is easy to carry around and has a gap of 22.1in between the legs, giving sufficient space for stretching your feet. It is built using a strong aluminum alloy frame, making it lightweight.
Pros
Lightweight and foldable
Non-slip bottom ensures the table is stable
Comes with supporting buckle 
Cons
This multipurpose bed tray by Nnewvante can be used as a laptop desk, TV dinner tray, or standing desk. It is constructed using natural bamboo, with its height and width adjustable to five different slots. The bed tray also tilts to five angles and comes with eight leg rubber tips to prevent scratches on the floor, quilt, or carpet. 
Pros
Removable baffle to prevent the laptop from sliding off
Comes with a small storage drawer
Handmade polished bed tray
Cons
Holes on the surface of the desk are not aligned with the wooden tab meant to hold the laptop up
The bed tray with a dark espresso finish comes with carved handles. It is constructed using solid composite wood and measures 24.4in in length, 14.9in in width, and 16in in height. The bed tray requires no assembly and weighs just four pounds. It has a curved design to prevent things from falling off.
Pros
Made of tough material
Folding legs for easy storage
Easy to clean
Carved handles design gives a contemporary look 
Cons
Legs may sometimes get displaced
This is one of the best trays made of natural Bamboo. The bed tray can accommodate up to 17. 3-inch laptops and has a built-in media bar that holds any size tablet or mobile phone at two optimal angles. It has a height of 10.5 inches when standing and three inches when folded. The bed tray is available in two color options, including natural bamboo and brown bamboo.
Pros
Lowered front ledge improves comfort
Tray keeps pieces from sliding off
Easy to assemble 
Cons
Color of the bed tray may fade
How To Choose The Right Bed Tray?
Bed trays are useful for holding several things, food items, laptops, tablets, and books. Here are a few things to consider to pick the right one.
It is important to find the right-sized table to suit your requirements. Bed tray tables come in different sizes; you can choose the larger bed trays since they are versatile and can hold more dishes and larger laptops. However, if you have a small laptop or want to carry the tray when you travel, consider buying a smaller one.
The bed trays come in different designs to suit all tastes. The functional design of the bed tray should include foldability for easy storing after usage.  Such a design also enables users to carry the bed tray anywhere without difficulty.
The bed tray should have good durability and performance. The materials used for the construction of bed trays include bamboo wood, aluminum, or ABS plastic. Pick one based on your preference and usage.
Stability is another factor that needs to be considered before making up your mind to buy the best bed tray for your home.
Frequently Asked Questions
1. Will I have to assemble bed trays myself?
Most of the bed trays come pre-assembled, although some bed trays have a more complex design and come with flexible legs. Such bed trays may need to be assembled partly at home. 
2. How big should bed trays measure?
The bed tray dimensions can be anywhere between 10 inches or 16 inches deep and 24 inches wide. If you are using a laptop, check the measurements of your bed tray before purchasing it.
Bed trays come in many sizes and designs to cater to the needs of laptop users, commercial establishments like hotels or guest houses, and for children who want a portable study or drawing table. Go through the different options available before making a choice.
The following two tabs change content below.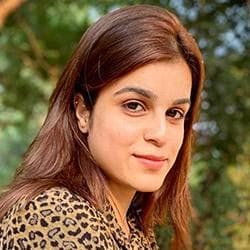 Sakshi John
Sakshi did her graduation in Journalism from the Madras Christian College, Chennai, before starting her career as a freelance writer. She is into blog writing and for MomJunction, she covers various topics, including products to buy for your kitchen, furniture, and other home requirements. Previously, she interned as a content writer in a cyber security firm. As a content writer, Sakshi...
more