Biking can be an excellent option for women as it will keep them well maintained. Being a fashionista, you have options to pick a stylish bike. These bikes are comfortable and are available in eye-catching colors. The cushioned saddles are designed to provide comfort while seating and the ergonomic design helps support their bodies. With varying gear options, you can choose your style and features. Below is a carefully researched post of the best bikes for women to help you narrow down your search.
Top Products From Our List
9 Best Bikes For Women
The steel frame bike is designed with sweptback handles and seven-speed twist shifters that make it easy to adapt to sloping terrain. The linear-pull style break is made from alloy and provides secure stopping. The saddle is quilted and includes dual springs and trim for a comfortable ride, and the fenders protect your clothes from dirt.
Pros
Wide tires
Cushioned seat
Smooth gear shifters
Rear cargo rack
Classic handlebar
Soft grip
Vintage look
Cons
Might be difficult to assemble

The recumbent tricycle is suitable for flat and gently sloping surfaces. Ideal for cardiovascular activity, the Mobo triton pro adult tricycle is equipped with a cushioned seat to help reduce strain. The innovative dual steering helps in the easy maneuvering of the bike. The steel frame bike features a safety flag, free-wheel gear hub, and caliper breaks.
Pros
Extendable frame
Reclined seat
Stable
Dual joystick
Durable
Ergonomic design
Cons

Kent springdale hybrid bike features an aluminum frame and a travel front suspension fork. It has 21 speeds to move on any terrain and has linear-pull brakes for efficient stopping.  The front and rear fenders, quick-release seat clamp, and double-wall alloy rims are added features.
Pros
Comfortable seat
Lightweight
Sturdy
Easy to assemble
Cons

The seven-speed cruiser bike from Barbella is available in various colors and is a three-wheel bike equipped with a basket. The large wheels with full wrap fenders promote a safe ride experience. Saddles have an elastic cushion and come with back support for comfort. The lightweight alloy rim with galvanized spokes allows easy and smooth maneuvering.
Pros
Stylish
Easy to use
Durable
Rear basket for storing essentials
Great choice for elders
Cons
Can be assembled by professionals only

Made from light, non-rust aluminum, the RMT bike from Royce Union is your pick for high terrain riding. With a 21- speed drivetrain, you can shift the gears quickly by twisting, and the cushioned saddle makes the bike comfortable to ride. The tires are designed with all-terrain tread patterns that reduce resistance and fit to move on gravel or paved roads. The linear-pull brakes efficiently stop the bike while the Zoom suspension fork absorbs jerks for a stable ride.
Pros
Easy to handle
Easy to accelerate
Lightweight frame
Adjustable saddle
Smooth to shift gears
Quick to assemble
Cons
Handle bars may get loose with time

The 26-inch granite peak women's bike from Roadmaster is comfortable to ride and easy to navigate. It sports a steel mountain frame, front suspension forks, and alloy rims for added durability and stability. The bike comes with 18 speed-twist shifters for maximum shifting performance and a wide gear range.
Pros
Appealing purple color
Easy to install
Smooth suspension fork
Durable
Stylish
Cons

Hiland 26-inch mountain bike is equipped with 21-speed shifters for a controlled and secure ride. This mountain bike is designed to enhance durability and performance in rough terrain. The model you receive will be 85% pre-assembled and includes necessary assembly tools for easy installation.
Pros
Double V-break
Free pedals
Easy to assemble
Attractive gradient paint
Cons

Mongoose mountain bike is made from an aluminum framework for durable performance. The front suspension fork of this pink color bike allows you a smooth ride on the trail. Its strong-rise handlebars are enclosed with blue color end-plugs for a distinct look.
Pros
Alloy rims
Lightweight
Climbs easily
Knobby tires
Durable frame
Cons
May not be suitable for adults

The sleek-looking cruiser bicycle features a 17-inch durable steel frame. Sixthreezero beach cruiser bicycle is designed for upright riding to keep your shoulders and back comfortable. The wide cruiser handlebar has foam padding for a firm grip. The bike comes with a single speed and is great for cruising on flat terrain.
Pros
Ergonomic riding position
Dual-spring saddle
Rear rack for storage
Stylish look
Cons
No gears for changing speed

How To Choose The Right Bike For Women?
Here are a few points to consider before you choose the best bike for women.
Size: The ideal frame size of the bikes for women should be around 15 inches. However, it also depends on your height and your leg inseam.
Handlebar: For the rider's comfort, the distance between the saddle and the handlebar should be minimum; otherwise, the rider will have to over-exert to reach the handlebar.
Gears: The type of gear depends upon the terrain you will be riding and your fitness level. A high number of gears make riding easier for beginners.
Brakes: It is essential to have a sound brake system on your bicycle to help keep your ride in control.
Suspension: Roads and flat surfaces do not require a high degree of suspension, but uneven surfaces require a good suspension level.
Frequently Asked Questions
What size bike should I get for my height?
Follow this chart to choose the right size bike for your height.
| Rider height (cm) | Suggested frame size(cm) |
| --- | --- |
| 148-152 | 47-48 |
| 152-160 | 49-50 |
| 160-168 | 51-53 |
How much does a good quality bike cost?
A good quality bike ranges from 300$ to 2000$. The lighter the weight of the bike, the more expensive it is.
What are the main differences between women's and men's bikes?
Women's bikes come in smaller sizes as compared to men's bikes. In addition, handlebars are narrower, and saddles are wider compared to men's bikes.
Cycling can be an excellent form of exercise. Cycles specially designed for women can make riding more comfortable and joyful. Now that you are aware of the different features of a women's bicycle, go through the options above and then choose the best bike.
Recommended Articles:
The following two tabs change content below.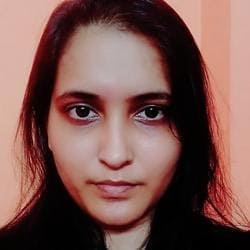 Sristi Suman
Sristi Suman is a freelance content writing covering various segments and specialties. Driven by her love for writing, she expanded her arena to industries, including travel, automobile, FMCG, and infrastructure. She has been associated with MomJunction for more than two years and covers the products in the sports, adventure, travel, and health sections. Sristi continues to tread industry verticals and...
more