The best black light helps emit ultraviolet rays efficiently, which are not visible to the naked eye. It helps to activate phosphors to see a lot more than what regular light cannot show you. Black lights are also an apt decor option for parties and are used in homes and offices to clean and track rodents and bed bugs. Check out our post about the black lights to help you choose the right product that suits your needs. You may also consider the essential factors discussed when purchasing the product.
Top Products From Our List
11 Best Black Lights
Vansky UV LED blacklight is a durable aluminum alloy product made of 51 powerful light bulbs, with a service life of up to 15 years. The compact blacklight is effortless to carry and emits a wavelength of 395nm, identifying various stains. You can also use it for other purposes, such as authenticating currency and crucial documents, investigating, and finding rodents, scorpions, insects, or even minerals in the open.
Pros
Durable
Versatile
Premium quality
Excellent brightness
Cons
May not show cat urine stains clearly
Escolite UV black light is a flashlight that can run on three AA standard alkaline batteries and has 51 UV LED bulbs that emit wavelengths from 390 to 3905nm to smoothly cover a large area. The product is made of high-quality aluminum alloy and can help clean your office or home, verify documents and currency, and check for scorpions efficiently.
Pros
Compact
Covers large area
Excellent built
Long-lasting
Cons
Battery power gets quickly consumed
Letion UV black flashlight is a powerful combination of white and purple light and four lighting modes, quickly switched according to usage. The product uses a unique scaling design, and you can comfortably adjust and control the viewing area. The circular floodlights help to observe a larger space, and the intense spotlight is convenient for long-distance use. You can use the 395NM UV lamp to locate pet stains, fungi in food products, authenticating documents, etc.
Pros
Easy to carry
Lightweight
Waterproof
Far-reaching
Cons
The switch is a bit delicate
Gohyo LED Blacklight is a widely used 395-400NM UV light with nine 27W LEDs, providing excellent high-frequency lightning. The flashlight is an entirely harmless product that can create a party atmosphere and is easy to install anywhere on the wall or floor according to your choice. The black light has an easy switch and can be adjusted 360°. The product provides a 100% money-back guarantee and an 18-month replacement warranty.
Pros
Perfect party prop
Brilliant lightning
Easy-to-control switch
100% money-back guarantee
Cons
The light might flicker a bit
Morpilot blacklight is a high-quality mini flashlight made of water and shockproof aluminum alloy, making it durable. The compact blacklight has a non-slip surface design to protect from the danger of falling. The 395NM flashlight uses 12 LED light bulbs, which are 30% brighter than other bulbs. The device can work on three AAA batteries and can be used for multiple tasks, such as currency and document authentication, detecting stains on furniture, tracing minerals, etc.
Pros
Portable
Extra-bright lightning
Multi-use blacklight
Shockproof
Cons
Might not work on a reflective surface
Kobra UV Blacklight is a powerful product, which is ideal for personal use, investigating professional spaces, medical use, and for use by law enforcement teams. This flashlight with wavelengths of 385-392NM is supported by 100 excellent LED bulbs that emit bright light in a vast area to quickly check for stains and spot bugs and scorpions.
Pros
Robust
Wide coverage
Backed with a money-back guarantee
Gleaming light
Cons
The plastic cover is a bit fragile
Onforu LED UV black light has a beautiful design, measuring 32.8 feet long. The light is easy to install and can be firmly fixed with self-adhesive tape. The UV light has the highest quality 600-unit ultraviolet lights, which emit low heat at a voltage of 12V and perform excellently. The flashlight with a wavelength of 385-400NM allows you to use it for multiple functions, such as for stage lightning, special video effects, parties, or to identify spots and stains.
Pros
Aesthetic look
Versatile use
Well built
Emits less heat
Cons
No specific warranty period
OPPSK is a large series of studded black light, with nine 27W LED lights, which can add to any party's charm. The 395-405NM blacklight is entirely harmless to the human body. The product is made of aluminum alloy and can effectively dissipate heat, has a convenient on/off switch, is light and easy to install.
Pros
Wider reach
Harmless
Brilliant heat dispersal
Portable
Cons
Might have a short life span
LeMeng black light is an energy-saving 9W LED flashlight with a wavelength of 395-400NM, available in different colors. The 120V blacklight is a long-lasting product with a variety of applications. You can easily mount it on a wall or install it as a ceiling fixture. The LED light has a long service life and leaves a minimal carbon footprint, making it eco-friendly. The black light has a two-year warranty.
Pros
Energy efficient
Durable
Easy to install
Environment friendly
Cons
The Brionac UV light is a high-quality aluminum flashlight supported by 128 high-quality LED lights with a wavelength of 385-395NM. This flashlight has better coverage and luminosity than other flashlights. You can use it to detect your pet's urine stains, trace a scorpion, and for professional cleaning services. The product uses six AA batteries and consumes less power.
Pros
Premium built
Wider reach
Low power consumption
Long-lasting
Cons
Yayit LED blacklight is a high-quality 40-foot light, supported backed by 720 energy-efficient LEDs. The easy-to-use LED light has a convenient on/off switch and can be installed smoothly on walls and floors. The 385-400NM black light is entirely harmless to the human body and hardly emits any heat. You can use this black light as a party prop or for cleaning and detecting stains.
Pros
Emits minimal heat
Energy-efficient
Multiple uses
100% harmless
Cons
The light might flicker sometimes
Factors To Consider When Buying Black Lights
Check this list of the essential parameters to purchase the best black light model available on the market.
Portability: The size of the black light is significant when making a purchase decision. If you plan to carry it with you to track scorpions and minerals or other external investigations, you should look for a compact product that is easy to carry.
Light range: You must also consider the range of black light and the area needed to cover. If you need to cover a smaller room, the average lighting range will be the best. For large spaces or outdoor use, choose a black light with broader coverage.
Wavelength: The wavelength frequency should be optimal to make the intensity of the light bright enough. A black light with a wavelength of 385-400NM is considered the right choice for a large coverage area.
Built: The black light with a sturdy structure of high-quality materials, such as an aluminum alloy, has a long service life and can withstand a long time. Therefore, pay attention to the model's construction and choose a metal model instead of a plastic one.
Safety: Before making your final decision, ensure that the UV blacklight is harmless and will not have adverse effects on the eyes or skin.
Ultraviolet black light is an efficient and elegant tool with super portability to track everything invisible to the naked eye easily. Make a wise investment and buy any of these best black lights to keep your home sparkling clean and make your parties lively.

Recommended Articles:
The following two tabs change content below.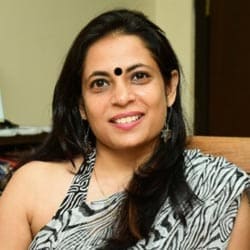 Priti Bose
Priti Bose is a poet, songwriter and blog writer. She did her masters in English, Public Relations and Advertising. Her creative skills and hunger for details make her do in-depth research on the topics she covers. For MomJunction, she writes on product analysis and reviews, especially for kids' products, toys and gifts. Before her association with MomJunction, Priti worked in the...
more