Are you on the lookout for the best baby blanket? Should it be cotton, wool or acrylic? And what should be the appropriate size of the blanket? If you have any of these questions, then we have the answers for you.
Babies require special blankets to keep them safe and warm. Hence baby blankets are always special.There are tons of blankets and swaddles in the market, but deciding which ones to invest in can be a little tricky. To make your job a tad easier, we have rounded up the ten softest, most luxurious and breathable blankets for your baby that your baby will adore. We have a hunch that you will like them too! Read on to know more!
Top Ten Baby Blankets:
1. Aden + Anais Classic Swaddle: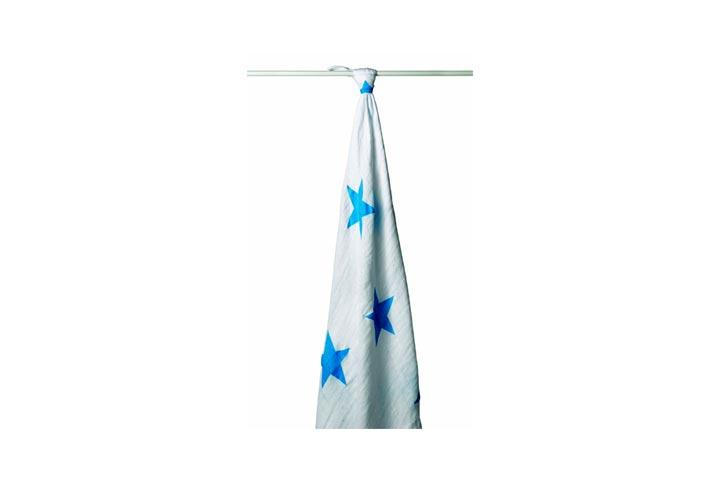 Buy Aden + Anais Classic Swaddle @ www.amazon.com
The brand is famous for making adorable blankets of natural fibers. The lightweight muslin allows ventilation and provides comfort and warmth to your tot. Also, the blanket is of a large size, so you can turn the blanket into a stroller shade or a nursing cover. How can you forget, The Duchess of Cambridge introduced Prince George to the world wrapped snugly in the Aden + Anais Classic Swaddler. Please note that the Classic Muslin Swindle Blankets are thin. So opt for the thicker Cozy Muslin blankets if you live in a chilly place.
2. Amber Hagen Baby Love Cashmere Blanket: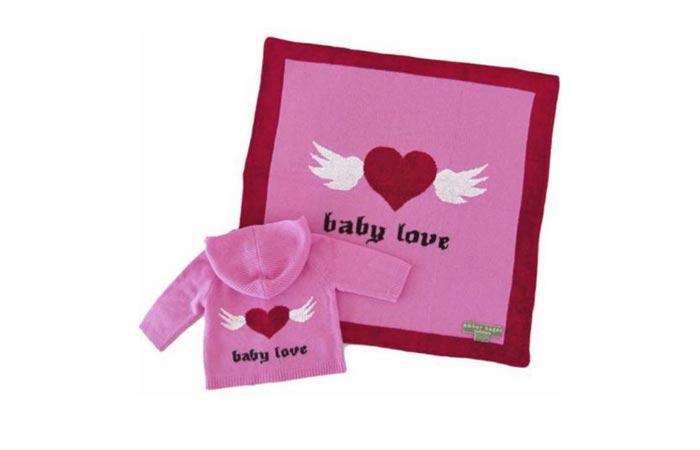 Amber Hagen Baby Love Cashmere Blanket is one of those blankets that you would like to keep forever. The classic design of the blanket will go with any cute outfit for years to come. Besides being insanely adorable, this blanket is a fabulous baby swaddle. Also, the blanket is large enough for your baby to use as a toddler too. The price of this blanket is on the steeper side, but it is worth all your money.
3. Baby Jak Classic Blanket: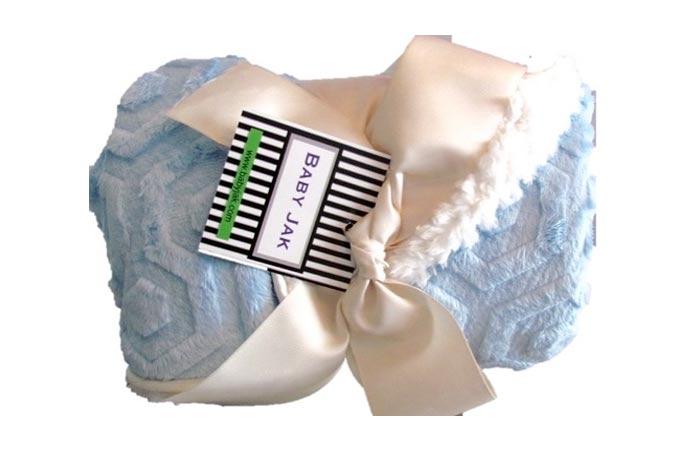 The product claims to be the 'the softest blanket ever'. The blanket is multi-layered, so it does not qualify as 'breathable'. Save this lovely blanket for older babies.
4. Luxe Giraffe™ Baby Blanket: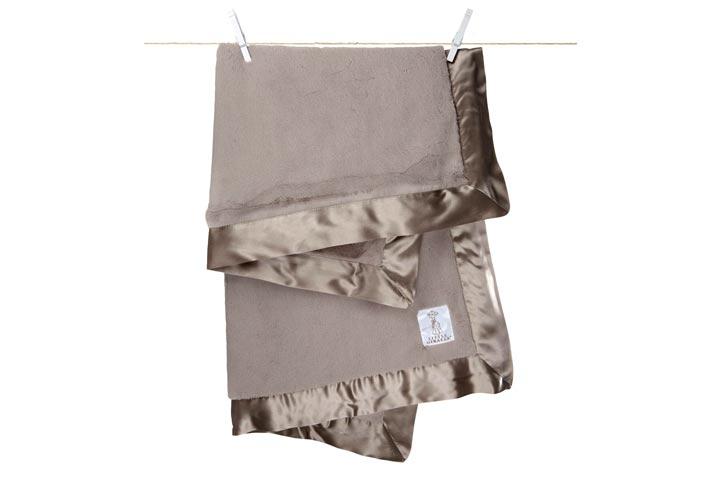 Buy Luxe Giraffe™ Baby Blanket @ www.amazon.com
Little Giraffe touts itself as luxurious, and we could not agree less. It will make an elegant gift for the special little one in your life. The soft blanket has satin borders, which babies find extra soothing. The blanket is not very big, but neither are the babies, right? Also, the Little Giraffe's Luxe Giraffe Blanket gets softer over time. But the downside is that the trim does not hold up well over time.
[ Read: Cloth Diapers For Babies ]
5. Max Daniel Rosebud And Satin Baby Blanket: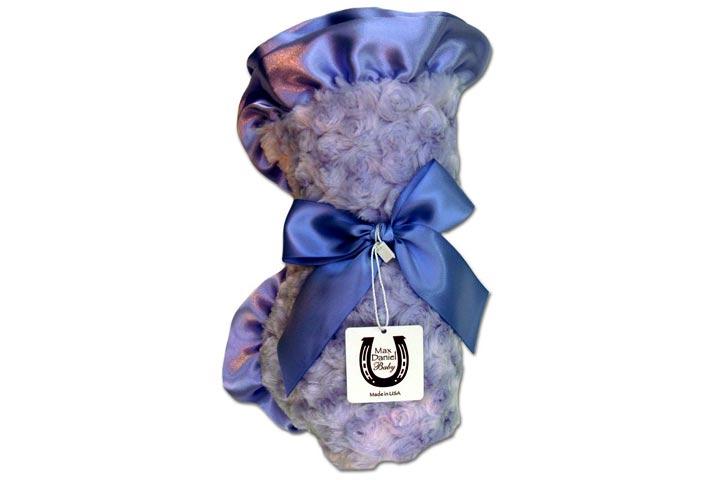 Buy Max Daniel Rosebud And Satin Baby Blanket @ www.amazon.com
It is another excellent choice for your baby. These blankets have a loyal fan following and with good reason. They are breathable, lightweight and create a snug hold when swaddling. It comes in fun colors and prints that coordinate well with the nursery themes. Also, these blankets are large, making them ideal for covering your munchkin in the stroller.
[ Read: Beautiful Cribs For Babies ]
6. SwaddleMe By Summer Infant: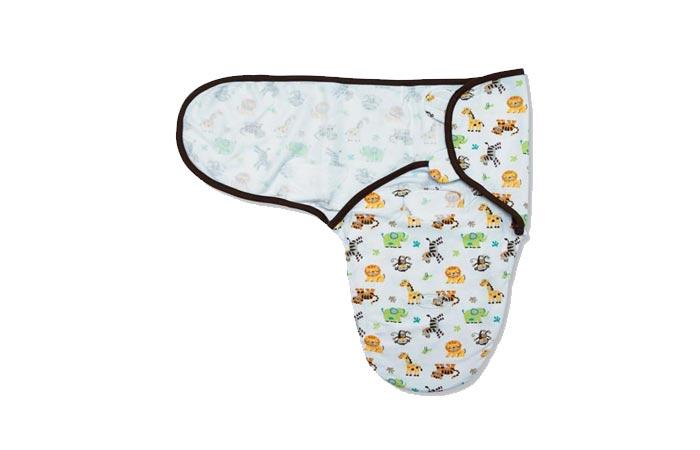 Buy SwaddleMe By Summer Infant @ www.amazon.com
Wrap your wriggly baby with this SwaddleMe by Summer Infant. It has soft fabric wings you can attach to Velcro patches. You can even change a dirty diaper without having to remove the blanket. The fabric of the blanket is gentle and soft. The single layer of the blanket makes it a great choice for babies less than six months of age. The cute monkey and other animal prints of the swaddle add oodles of appeal to the blanket.
[ Read: Bassinets For Your Baby ]
7. SwaddlePod by Summer Infant: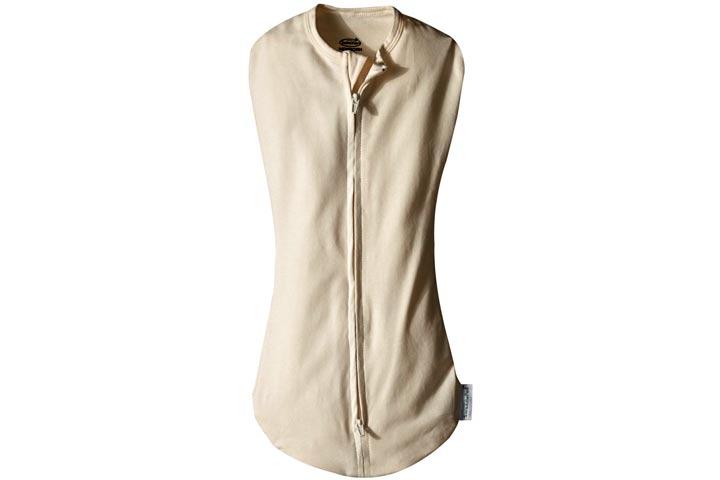 Buy SwaddlePod by Summer Infant @ www.amazon.com
Babies love things that recreate the feeling of being in the womb, and SwaddlePod by Summer Infant does just that. It has Velcro patches on the side flaps, which make it easy to secure your baby. You can swaddle the baby with arms in and out, depending entirely on your baby's preference. The two-way zipper makes diaper changing extremely convenient.
[ Read: Best Baby Wipes ]
8. Pottery Barn Dot And Stripe Chamois Stroller Blanket: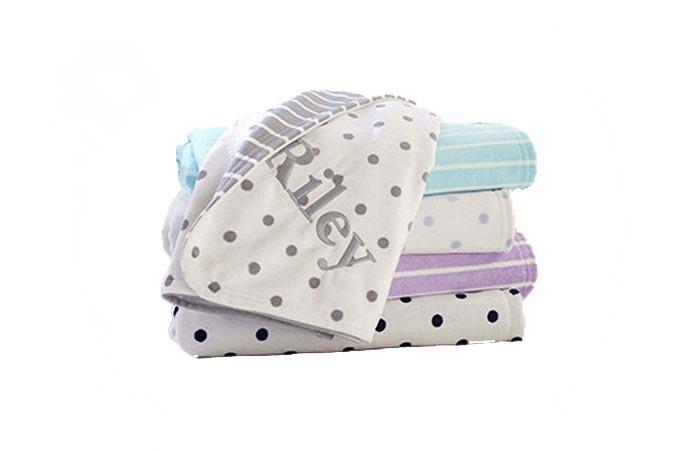 Pottery Barn Dot and Stripe Chamois Stroller Blanket has been a favorite of parents for years. It is like two blankets in one. We can't even decide which one we like more. But why choose, when you can have both? The blanket is soft enough to keep your baby comfortable and warm enough to ward off a winter chill.
9. Barefoot Dreams Bamboo Chic Receiving Blanket: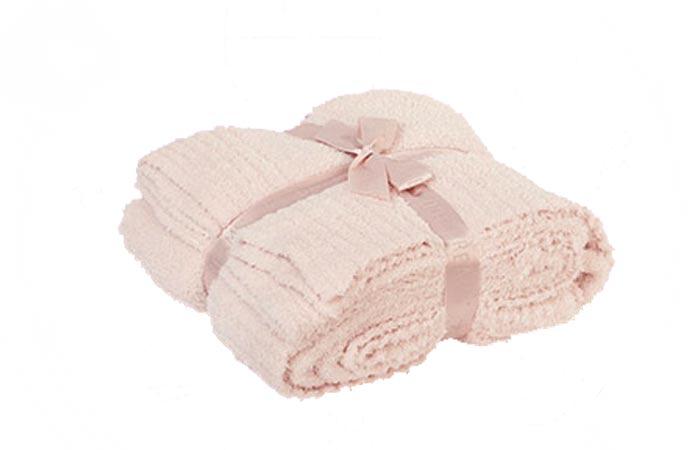 It is hands down the softest blanket you will come across. These large blankets are great for swaddling and so much more. The dense bamboo fiber makes the blanket extremely soft. It also features a satin patch that will draw your baby's fingers like a magnet. Despite the thickness, you can wash and dry the blanket with the other laundries. These baby boy blankets are special.
Buy arefoot Dreams Bamboo Chic Receiving Blanket @ www.amazon.com
[ Read: Best Baby Changing Tables ]
10. Miracle Blanket: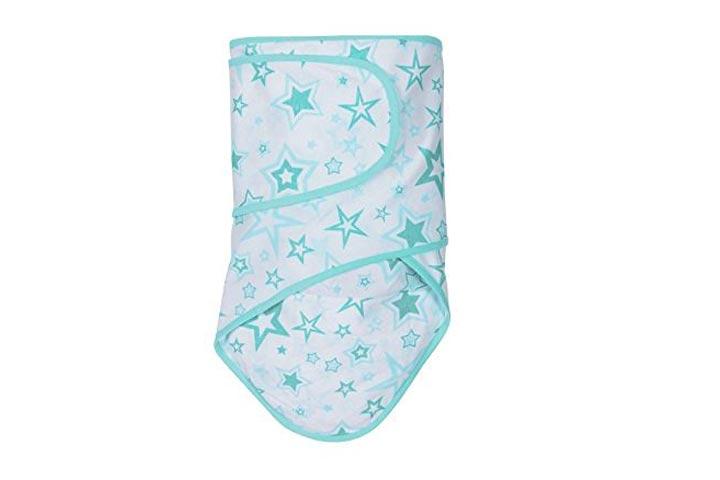 Does your baby wiggle his arms out of his blanket? Then the Miracle Blanket is the one for him. The Miracle Blanket has two small flaps that wrap around your tot's little arms and back to keep his limbs secure. The large flap wraps around his entire body. The downside is that the blanket comes in just one size, so your baby will outgrow it in a few months. The Miracle Blanket holds up pretty well even after multiple washes.
Buy Miracle Blanket @ www.amazon.com
We loved these blankets, and we are confident that your baby would love them as well. So why wait? Order your favorite blanket right away!
Which one is your baby's favorite blanket? Tell us in the comments box below.
Recommended Articles:
The following two tabs change content below.