Most modern computers and laptops don't come with built-in optical drives. Optical drives are considered to be outdated and are on the verge of being obsolete. However, is a Blu-ray disc reader and burner obsolete? While most disregard Blu-ray technology, many movie companies still release their video content on Blu-ray discs. So, you might be wondering why Blu-ray discs haven't been replaced in this digital age, right?
To a great extent, they have, but its alternative known as streaming suffers from certain drawbacks that Blu-ray discs don't. Blu-ray discs can store up to 13 hours of video and audio content at 4K with crystal clear sound and support for 7.1 channel speakers. This is why the digital world still witnesses the need for a Blu-ray burner. If you're looking to learn about digital burners and which ones you should buy, you've come to the right place. Here's our list of the 11 best Blu-ray burners.

Top Products From Our List
 11 Best Blu-Ray Burners


The drive is specially constructed to offer quiet operation without sacrificing performance. It can be annoying to lose out on enjoying a nice movie only because of slight scratches and fingerprints on a disk. This is where this device by Pioneer shines as it is equipped with a PowerRead4+ technology that offers seamless playback of audio and video despite fingerprints and minor scratches. The drive can read and write all BDXL discs and even BD-R triple-layer up to a maximum of 100GB. The slot-loading mechanism used in this blu ray burner makes it easy and convenient to operate. Last but not least, most of the features baked into this gadget are automated, minimizing the effort on the part of the user.
Pros
Long-term data protection
Support for USB 3.1
Support for Type-C connector
Slim form factor
Cons
Included software might be outdated

The playback quality of a Blu-ray disc is only as good as the drive it was burnt in. This Blu-ray burner from LG offers 6x speeds for BD-R discs, 8x for DVD-R/+R, and 24x for CD-R. This external blu ray burner supports BDXL formats up to a maximum of 100GB. To function smoothly, one must have a computer with at least a CPU equivalent to an Intel Core 2 Duo P8600 and a GeForce 7600GT GPU. To ensure seamless playback, a system with 6GB RAM is recommended. Bundled with the main machine are a USB 2.0 cord, installation disc, 1 Blu-ray MDISC, and the supported software. 
Pros
Support for M-discs
Compatible with Windows and Mac OS
4MB buffer size
Slim and portable design
Cons
May lack proper driver support
 

The slim form factor of this external Blu-ray burner coupled with its dual USB ports and TF card reader support makes it one of the best on our list of the 11 best Blu-ray burners. On the front tray of the device is an easy-to-access button that controls the disc tray. Accompanying it is a light indicator. Thanks to its multi-function ability, one can burn a Blu-ray disc while simultaneously copying pictures or videos from an SD card to a computer. Well, the icing on the cake is that this device supports a 3-way DVD drive function.
Pros
Plug and play device
Compatible with Windows, Linux, and Mac OS
5-in-1 player
USB 3.0 support
Cons
Might not be supported on all motherboards

This multi-functional Blu-ray burner has a shockproof and portable design. The machine is equipped with error correction and noise reduction technology to ensure smooth operation while minimizing the sound resulting from writing. The double optical heads on this NOLYTH Blu-ray burner offer an extra layer of protection by improving its durability. The disc ejection tray button is placed on the front of the device and is accompanied by a light indicator. The blue laser has a maximum write speed of 24x for CD-ROMs, 8x for DVDs, and 6X for BD-R discs.
Pros
Support for USB 3.0
SD and TF card support
Compatible with Windows, Linux, and MAC OS
Support for 3D playing
Cons
May overheat from time to time

The loading tray on this device by OSGEAR is placed at the front of the gadget and has a quick eject button with a light indicator. The device has a built-in USB cable for quick and effortless connections to PCs or laptops. This simple and easy-to-use external blu ray burner can be used for several purposes, including work, travel, and entertainment. Making operation even easier and safer is its plug-and-play design with an anti-shock body. The company has also made use of noise reduction technology to facilitate quiet operation.
Pros
USB 3.0 compatible
Type-C connector support
Windows, Mac, and Linux compatible
Portable design
Cons
Might not read past corrupted files

 All it takes is a quick software installation to get your MthsTech Blu Ray burner up and running. This device boasts high-speed transfers through USB 3.0. The laser that burns information onto the pits of the disc works at a maximum of 24x for CD-ROMs, 6x for BD-ROM and BD-R discs. The quick and easy-to-use eject button is on the front of the disc tray. One of the highlight features of this machine is its error correction technology. A USB cable is safely housed beneath the unit through the use of 2 concealed wire groves. The company has equipped the burner with anti-slip rubber feet to ensure stability.
Pros
Wide compatibility
Fashionable light indicator
Shockproof design
Noise reduction technology
Cons
The attached USB cable might be too short

This multi-functional blu ray burner by MOGLOR can read and write CDs, DVDs, and Blu-ray discs with ease. The incorporation of an advanced chip offers super-fast read and write speeds. This power-efficient blu ray burner is powered through a single USB cable and requires no external driver support. The ingenious use of USB 3 support offers significantly faster and reliable transfers. The Blu-ray drive burns CDs at a maximum speed of 24x and BD-ROMs at 6x. The scratch-proof and robust design of this blu ray burner makes it a serious contender on our list of the 11 best Blu-ray burners.
Pros
Quick read speed
Plug and play device
Wide compatibility
4K video support
Cons
It may not be compatible with all types of files

 Equipped with the newest chip, this Blu-ray burner by Wintale offers an unforgettable experience. The slim form factor coupled with its low noise operation makes it an ideal solution for traveling and working. This DVD burner supports a maximum display output of upto 4K. It's noteworthy to mention the backward compatibility of the USB port that also works with USB 2.0 and 1.0 devices. The device has 3D support and serves well in tandem with media devices for entertainment purposes.
Pros
Type-C cum USB 3 support
Supports up to 128GB of data storage
Wide compatibility
Plug and play device
Cons
May have some slight inconsistent write speeds

The sleek and slim form factor with the polished metal finish is eye-catching. The company has ensured a scratch-free frame with a durable and compact design. This disc reader and burner are equipped with support for both BD discs as well as CDs. In terms of compatibility, it boasts a USB 3.0 hub that is backward compatible. The unit is power-efficient and does not require an external AC adapter. Thanks to the implementation of error correction, the burner copies data correctly and effectively. 
Pros
Supports 3D blu ray discs
Compatible with Windows and MAC OS
Shockproof
Noise reduction technology
Cons
Might be prone to overheating

The PiAEK Blu-ray player cum burner is easy to set up and requires no additional drivers. The device connects via USB and works flawlessly through the CyberLink BD&3D software. The drive has an eject button and reads CDs at 24x and Blu-ray discs at 6x. The strong error correction technology baked into this machine makes it reliable for work and entertainment purposes. If you're on the hunt to purchase a multi-functional and portable Blu-ray burner, give this a try.
Pros
USB type-C support
Wide compatibility
3D support
Imported original core
Cons
May require additional software for changing settings while burning discs

This Blu-ray disc reader and burner from ASUS is a good addition to your desktop. This internal Blu-ray burner is capable of writing data at a maximum speed of 16x. The burner can back up 25GB of data in just 8 minutes. It is easy to use, and at the front of the disc tray is a quick eject button and light indicator. To use this internal Blu-ray burner, your computer must have a CPU equivalent or better than the Intel Pentium D, 1GB RAM, and an NVIDIA GeForce 7600GT.
Pros
Compatible with Windows OS
Quick read and write speed
BDXL support
M-disc support
 Cons
It may not read 4K discs very smoothly
Now that you've had a look at some of the best Blu-ray burners that money can buy, it's time to learn about a few considerations that must be prioritized when purchasing a Blu-ray burner.
How To Choose The Right Blu-Ray Drive?
There are internal as well as external Blu-ray burners. What you opt for relies upon the purpose and frequency of use. If your work requires you to be constantly stationed in front of your desktop PC, an internal Blu-Ray might be a good option. However, nothing can beat the portability and form factor of an external Blu-ray disc burner.
The performance of a Blu-ray disc burner significantly depends on its read and write speeds. Do bear in mind that when burning information to discs on a Blu-ray burner, the type of DVD used will affect read and write speeds to a great extent. This is because certain discs are high-capacity discs and require more time for the laser to embed information into the pits on the disc. While choosing a Blu-ray burner, pay attention to the read and write speeds of the discs that you intend to use. For reference, a Blu-ray burner that can write BD-ROMs at a maximum of 6x is one that works quickly.
Make sure to purchase a Blu-ray burner that has a cache capacity of 4 megabytes. This allows the burner to fix most writing errors that usually arise due to minor scratches. Purchasing one with M-disc support is very advantageous. This is because M-discs are very durable and have an extra layer of protection on them.
An external Blu-ray burner usually connects to a PC using a USB connector. Choosing one with 2 USB 3.0 ports that offer backward compatibility could make your work a lot easier and quicker. Before purchasing a Blu-ray burner, make sure to check that your PC meets the minimum system requirements of the desired Blu-ray burner.
 Some other noteworthy features to look for when purchasing a Blu-ray burner include strong error correction technology, noise reduction technology, and a shockproof body.
Frequently Asked Questions
1. Can you read a DVD on a Blu-ray drive?
Yes, you can play a DVD on a Blu-ray drive but you cannot play a Blu-ray disc on a DVD player. This is because a Blu-ray drive uses a more advanced technology to read and write data to a disc.
2. Is Blu-ray better than streaming?
Blu-ray is significantly better than streaming content over the internet. This is because a Blu-ray disc allows for a larger storage capacity while streaming services usually compress data to achieve smooth playback. Even at 4K, the maximum quality when streaming is 25 megabytes per second compared to the high range of 82-128 megabytes per second that Blu-ray discs offer.
If you like doing things old school and are still fascinated by the wonders of a DVD but want the luxury of 4K video playback, good audio quality combined with a ton of storage, look no further than a Blu-ray disc. These high-capacity discs read and write information quickly on a Blu-ray burner. A Blu-ray burner consists of a blue laser that is programmed to write more information on a Blu-ray disc than is possible on a regular DVD. Most importantly, external Blu-ray burners serve as good devices that not only satisfy your work needs but also your entertainment needs. They are portable little devices that are lightweight and ideal for taking on work or a vacation. Revisit our list of the 11 best Blu-ray burners and choose the one you like the best.
The following two tabs change content below.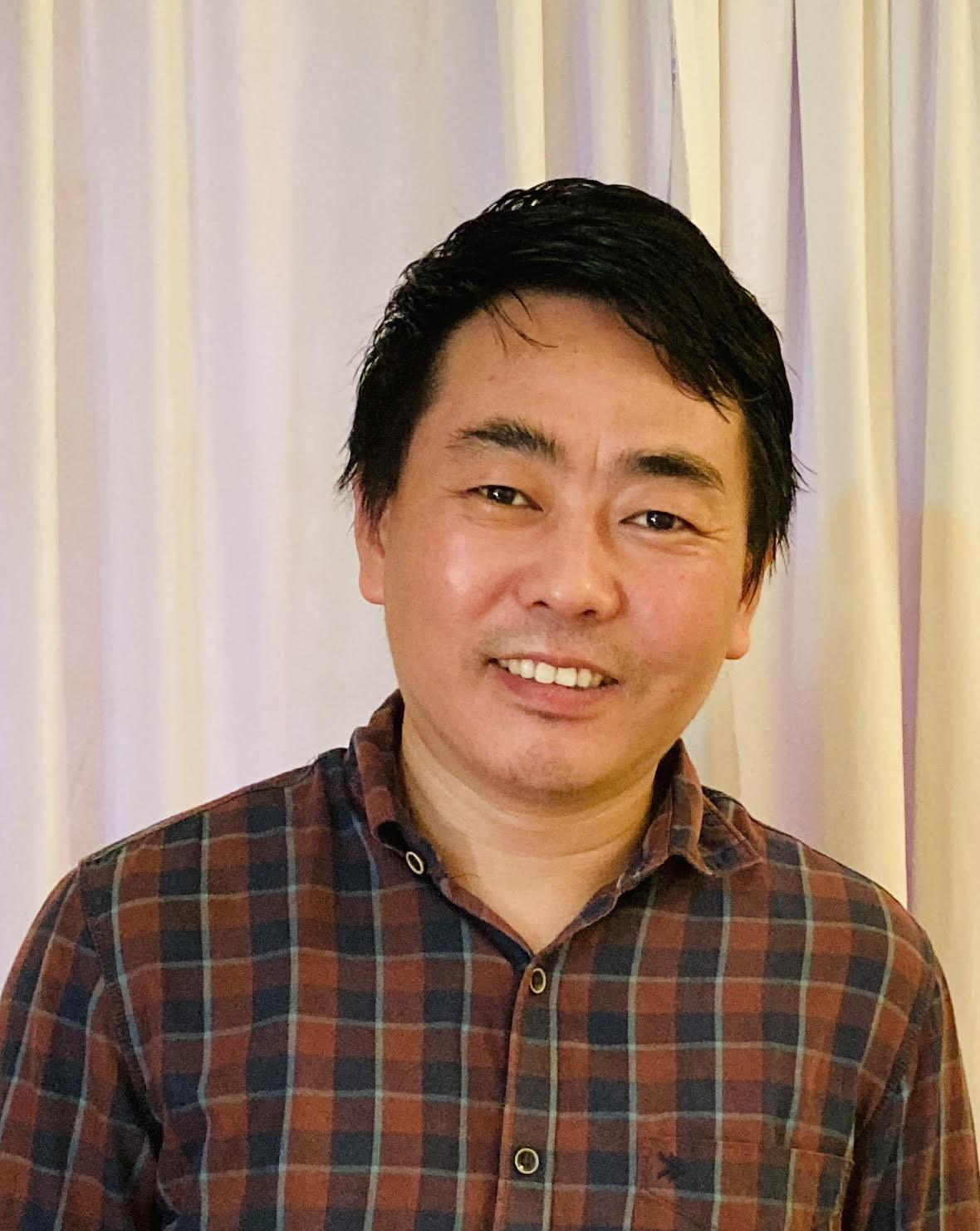 Wedetso Chirhah
Wedetso Chirhah holds a masters degree in English Literature. He had written content for more than 15 B2B websites and edited school books before joining MomJunction as an editor. Wedetso ensures the articles meet the highest editorial standards. He enjoys making content understandable and relatable to readers, and he is a big fan of the versatile em dash. He also...
more