Bluetooth speakers allow you to play music anytime, anywhere. Not only can you listen to music on the go, but you can also answer hands-free calls. Portable Bluetooth speakers are the easiest and most economical way to enhance the listening experience anywhere.
Unlike smart speakers or Wi-Fi speakers, they do not require a network connection and support extended battery life. Most smartphones and laptops have Bluetooth capabilities, so you don't need other devices.
Portable Bluetooth speakers come in a variety of sizes, shapes, and prices. We have compiled a list of the best Bluetooth speakers for car, so you can have a joyful and entertaining ride.

Top Products From Our List
10 Best Bluetooth Speakers For Cars
The Avantree CK11 Bluetooth speaker has a built-in motion sensor that connects it directly to your phone. It has a dual connection function, and you can pair two phones together at the same time to provide a completely hands-free experience. The lithium-ion battery provides up to 22 hours of talk time and 600 hours of standby time.
You can connect this speaker to your Apple or Android phone and use Google Assistant or Siri to send texts, get driving directions, or make calls for a safe driving experience. The device weighs 3.81 ounces and measures 5.12×2.36×1.18 inches.
Pros
Easy to install and use
Rotary volume adjustment
Motion detection is good
Cons
Speaker's quality can be better
Jabra Freeway Bluetooth can use your voice to make calls and quickly announce the name of the caller. The FM transmitter of this device transmits music and calls from the phone to the car audio. With a voice-assisted subscription, you can forward emails and text messages too when driving.
You can also post updates on Facebook or Twitter anytime, anywhere. The device can simultaneously connect two Bluetooth devices and has a battery with around 960 hours of standby time and about 14 hours of talk time. The product weighs 5.1 ounces and measures 4.7×0.7×3.9 inches.
Pros
Easy to set up
Connects visor nicely
Buttons are easy to push
Easy access to power on/off slider switch
Portable and light
Cons
Speaker(s) rattle if the volume level is too high
Aigital Bluetooth car speaker has four different language responses: English, French, Spanish, and Mandarin Chinese. The automated mode saves battery life, making it eco-friendly. This product is a great alternative to built-in car Bluetooth and enables hands-free call answering.
To install, clip the device to the sun visor. The product's motion sensor will sense any vibration when you enter the car and automatically turns it on. The Bluetooth speaker weighs 3.17 ounces and measures 6.89×4.09×1.61 inches.
Pros
Broadcast incoming numbers
Easy to use
Convenient design
Rechargeable Li-polymer battery
Supports Apple Siri
Cons
Not for loud environments
The Motorola Sonic Rider Bluetooth has a great noise reduction function, blocking all background sounds. The powerful two-watt speaker will give you an impressive listening experience. The device has an exceptional battery backup, providing about 45 hours of talk time or five months in standby mode.
Audio alerts will allow you to know the battery level, the caller's name, etc. This Bluetooth speaker weighs 9.3 ounces and measures 2.3x5x7.9 inches.
Pros
Easy to use
Multipoint connectivity
Very durable
Hands-free calls and music
Cons
The Yunjing hands-free Bluetooth has a built-in motion sensor, which switches Bluetooth hands-free kit to automatic power and connects to the mobile phone when the door is opened. For safety, the device has the function of broadcasting GPS navigation, hands-free calling, and playing music without taking your eyes off the road. It supports a built-in rechargeable 1000mAh lithium-ion battery, the standby mode is 45 days, and the talk time is up to 17 hours. The device weighs 4.2 ounces and measures 3.94×3.94×1.18 inches.
Pros
Easy to use
Light and portable
Automatically connects with two phones simultaneously
Noise cancellation technology
Cons
VeoPulse Car Speakerphone is compatible with all cars, all mobile phones, and devices that support Bluetooth. The setup is effortless, just put the speakerphone on the sun visor and make calls. The device has two 3W Wi-Fi speakers so that you can listen to your favorite music in high-definition sound. Besides, GPS navigation will help you stay on the right track. The device weighs 9.6 ounces and measures 6.7×5.9×1.4 inches.
Pros
Compact design attaches firmly to the car's visor
Automatically connects to the speakerphone
Compatible with Siri and Google Assistant
With a hands-free talking feature, drive safely
Cons
The Netvip Bluetooth Handsfree Speakerphone has the function of voice command control via Google Assistant and Siri, which ensures that you make calls, play music, or send messages without taking your eyes off the road. The device's Bluetooth can connect to two mobile phones at the same time.
After five minutes of disconnection, it will automatically shut down to save power. The charging time of the built-in rechargeable battery is about three hours, which can support about ten hours of playtime. The Bluetooth speaker weighs 5.6 ounces and measures 5.31×1.97×0.98 inches.
Pros
Suitable for indoor and outdoor use
Noise reduction technology
Clear sound quality
Built-in TF card to play music
Portable speaker
Cons
The clip is very snug fitting
Plantronics K100 Bluetooth Speakerphone supports dual microphones and Digital Signal Processing for noise and conversation cancellation and makes your voice the main focus. The alarm function will notify battery life status, connection status, volume, and you can stream your music, podcasts, GPS using A2DP enabled phones. The device weighs 3.19 ounces and measures 4.82×8.95×2.28 inches, and the battery life can provide up to 15 hours of talk time and 17 days of standby time.
Pros
Easy to set up
In-car charger included
Built-in FM transmitter
Portable speaker
Cons
Voice quality can be better
Sunitec hands-Free Bluetooth supports V5.0+EDR, while the traditional Bluetooth devices on the market feature Bluetooth 4.1. The Bluetooth car kit is equipped with Apple Siri and Google Assistant to ensure your safety during the drive. You can make phone calls, send emails and texts without losing focus on the road.
The built-in rechargeable battery of this Bluetooth speaker has 1000 hours of standby time and approximately 22 hours of playtime. A full charge takes less than two hours. The device weighs 2.3 ounces and measures 4.5×2.6×0.8 inches.
Pros
Easy to set up
Motion sensor enabled
Voice guidance control
Connect two phones simultaneously
Auto power on and reconnect
Supports HSP, HFP, A2DP, AVRCP
Cons
Battery may not last long
The AGPTEK Bluetooth Speaker supports the built-in Bluetooth 4.2 wireless technology and 3W speakers, providing greater volume and higher sound quality. With the upgraded speaker control, you can connect two mobile phones that support Bluetooth at the same time.
The device's built-in rechargeable battery can keep up to 16 hours of call time, 9 hours of Bluetooth playtime, and 10 hours of TF card playtime. You can activate Siri to send emails or text messages or make calls. The Bluetooth speaker weighs 3.2 ounces and measures 5.31×2.17x 1.57 inches.
Pros
Auto power on and reconnect
Easy to set up
USB cable included
eatures a built-in TF card slot
Cons
Factors To Consider Before Buying A Bluetooth Speaker For Car
Here are some aspects to check when buying a Bluetooth speaker for cars.
Battery: When buying a Bluetooth speaker, it is crucial to consider one with a long-lasting rechargeable battery. This is always the most critical issue for portable devices because a low battery can ruin the entire experience of hands-free calling and listen to your favorite music.
Enhanced features: To obtain a safe user experience, the Bluetooth speaker must be compatible with Google Assistant and Siri. It makes the drive easy and convenient.
Splash and water resistance: As the chance of children sprinkling water on the car fundamentally increases, it may damage the Bluetooth speaker. Therefore, wireless Bluetooth speakers should be waterproof.
With Bluetooth speakers installed in your old car, you will certainly not miss the technology that allows you to send emails and text messages, make hands-free calls and listen to music without getting distracted while on the drive. You can choose from our list of the ten best Bluetooth speakers for cars and make the most of your riding time.

Recommended Articles:
The following two tabs change content below.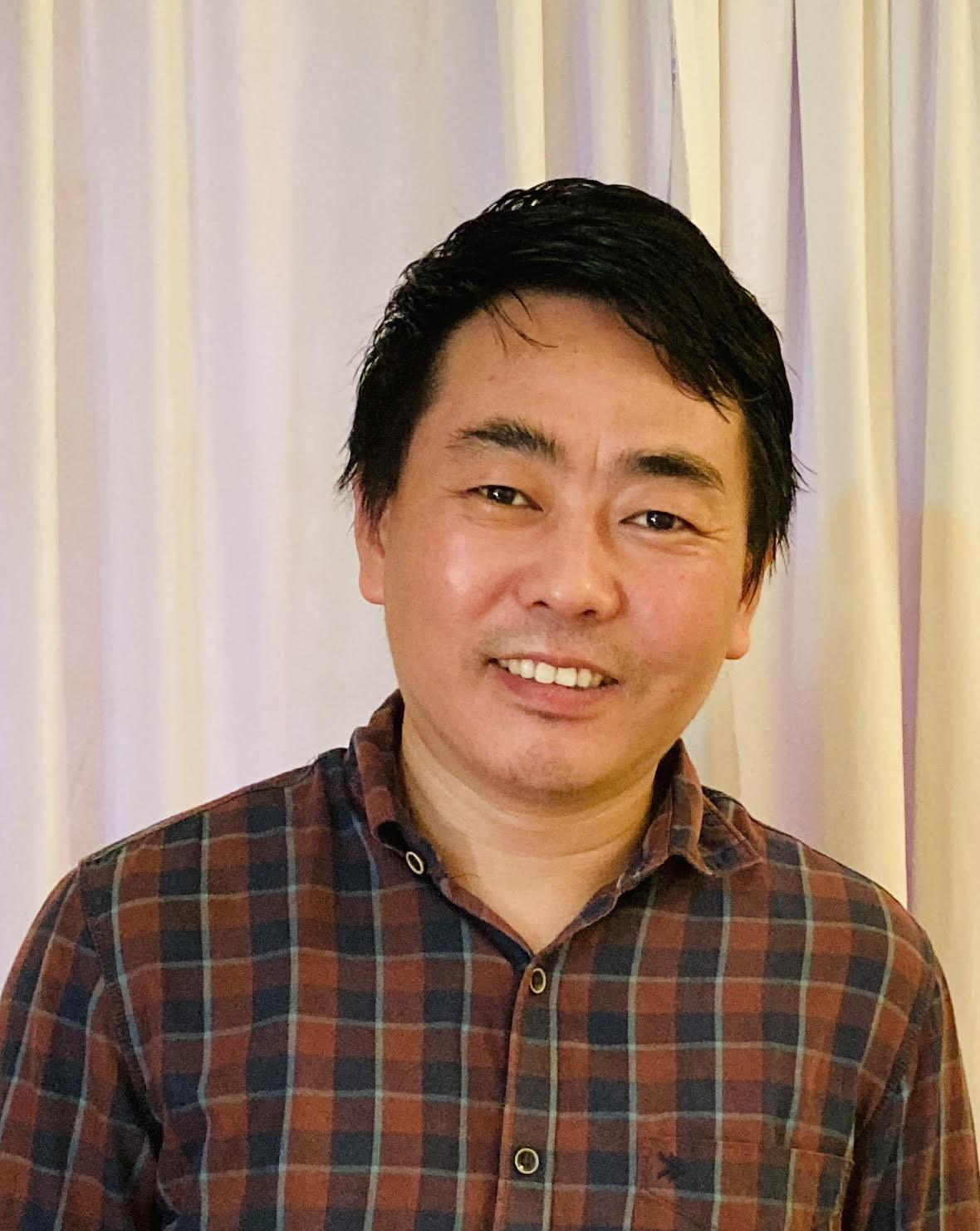 Wedetso Chirhah
Wedetso Chirhah holds a masters degree in English Literature. He had written content for more than 15 B2B websites and edited school books before joining MomJunction as an editor. Wedetso ensures the articles meet the highest editorial standards. He enjoys making content understandable and relatable to readers, and he is a big fan of the versatile em dash. He also...
more