Board games can be fun when you play them with family or friends. They are perhaps the best stress-busters, not to mention classic boredom killers. A good board game could also improve your critical thinking capabilities while letting you have fun.
There have been some timeless board games, such as Monopoly and Scrabble, and other strategic board games that one can play and enjoy. We bring a list of some of the best board games that you can bring home to get the family or friends together for some good times.
13 Best Board Games In India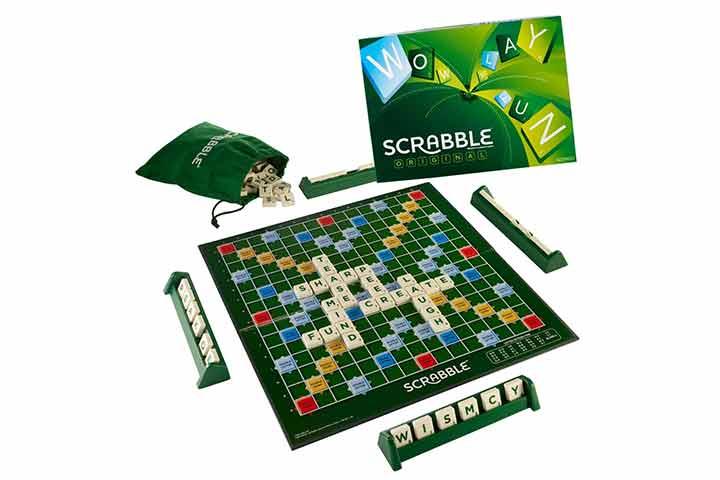 Scrabble is one of the premium board games that both children and adults love. Mattel offers a high-quality product with robust tiles and long-lasting prints. The game is suitable for children aged ten years and above and can be played by two to four players. This educational board game is interactive and helps improve your mental skills, as well as vocabulary. If you love languages and regularly check out the word of the day, this game will let you show off all you've learned.
If you are looking for a brilliant strategy game, you can count on this one. Risk is a game of conquest, battles, attacks, and betrayal. It has 12 missions that you can carry out with its bright and bold accessories such as mission cards, war crates, artilleries, and others. You can play it with two or more players. The motive of the game is to occupy the territory of the opponents and eliminate them. This is a great game that you can enjoy in several different ways.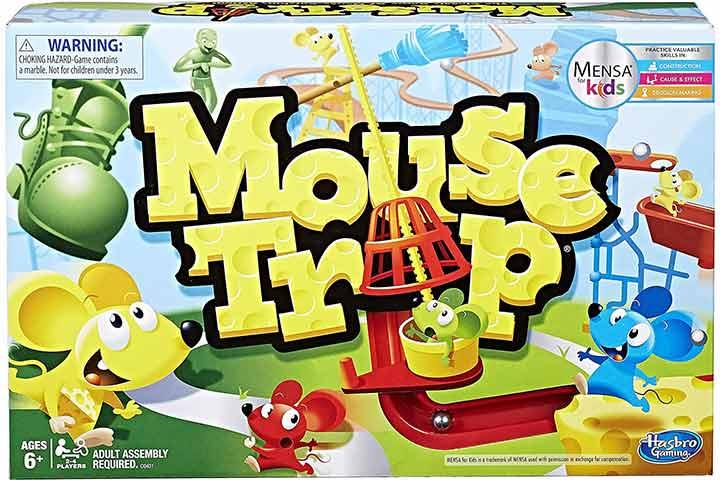 The mouse-catching board game is designed for children aged six years and older. The colorful game comes with marble, pawns, die, cheese wedge, contraption parts, and a rubber band. It is an exciting game and can be played by two or four players. Children can improve their decision-making, cause and effect, and construction skills by engaging in this game. The motive is to collect the wedges and win before your opponents do. The game is interactive, as well as engaging.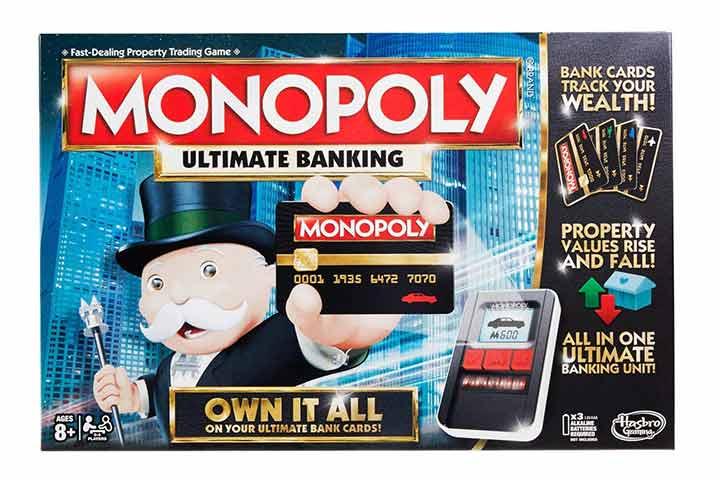 Bring home Monopoly and challenge your friends to this ultimate board game. The best part of the game is that both children and adults can play it together. It is designed attractively and includes a banking unit, cards, dice, plastic tokens, and houses that are used as the game progresses. Players can buy, rent, and sell properties, and sometimes may have to go to jail – but it's all part of the game! It helps improve your mental skills and eliminates your boredom, too.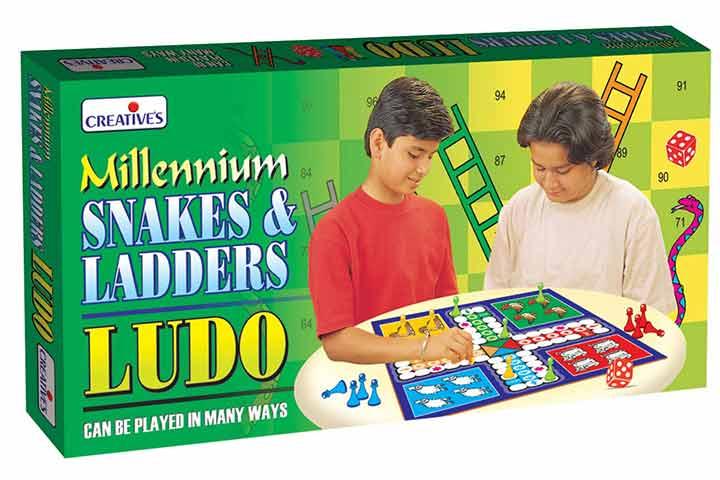 You can get this two-in-one game set with the two most popular games: Snakes and Ladders and Ludo. Both are simple yet exciting games to play and are designed to be colorful and creative. The box includes two dice and 16 bright counters. Playing them regularly improves observation, concentration, and hand-eye coordination skills. The board game also lets you spend quality time with your friends and family and makes an excellent gift for birthdays or holidays.
The Sequence game is an excellent way to exercise your brain. The board game comes with a deck of playing cards plus three sets of coins. The goal is to make a sequence or two using the cards before your opponent does. It is a strategy game that involves blocking your opponent to prevent them from making a sequence. Two to six players can play at once, with more players adding to the challenges and excitement the game offers.
The board game can be used to teach your child about the many ways to deal with anger. It is a fun and educational game that allows children to use some techniques to manage their anger issues (if any). The game has different accessories such as a spin wheel, pawns, anger thermometer, slayer cards, roadmap, and worksheet. It could be a great choice for children aged five years and above. Your children can learn a few calming techniques while playing the game, too.
Chess is a mind game that encourages you to think and improve your mental abilities. This chess set is made of HIPS plastic and features light magnetism. It is lightweight and designed to move the pieces smoothly on the board. The chessboard measures 9.84×9.84×0.78in and can be folded to store the crafted pieces when not in use. Both children and adults can enjoy a good game of chess anytime and anywhere with this portable board set.
Business, a derivative of the popular game Monopoly, is one of the favorite games of Indians. The Toyztrend Business board game comes in a jumbo size and has plastic money and cards. It has a laminated board with large, bold, and bright prints. Both children and adults can play this fun game during weekends or vacations to spend quality time together. It comes with a game guide for children to understand and improve their basic math and interaction skills.
Two strategy games come in one set to entertain you and exercise your brain. A great game kit for children, this helps develop their observational and strategic skills. Players can even improve their attention and concentration power. It comes with bright and colorful prints that make it appealing. You can get it for your home or gift it to children for some fun during vacations.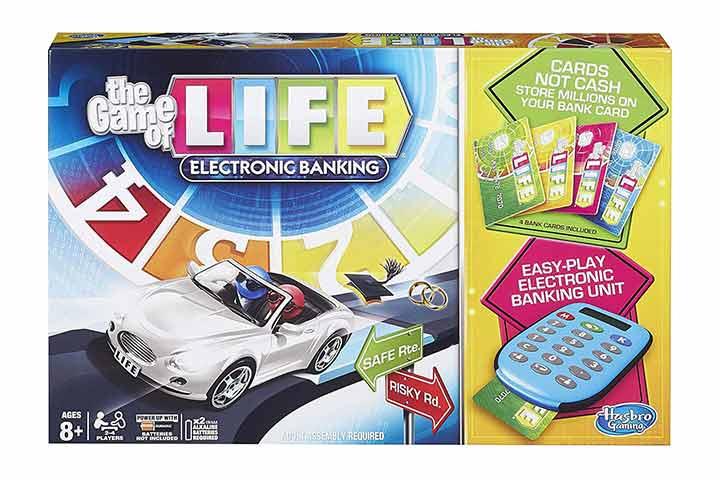 The classic Game of Life gets a modern twist with an electronic unit. It comes with an interactive digital element that brings in excitement. Two to four players can play the game with spin-to-win tokens, card decks, cars, electronic banking unit, electronic cards, and a game board. Players can improve their problem-solving and strategical-thinking skills with this cool board game.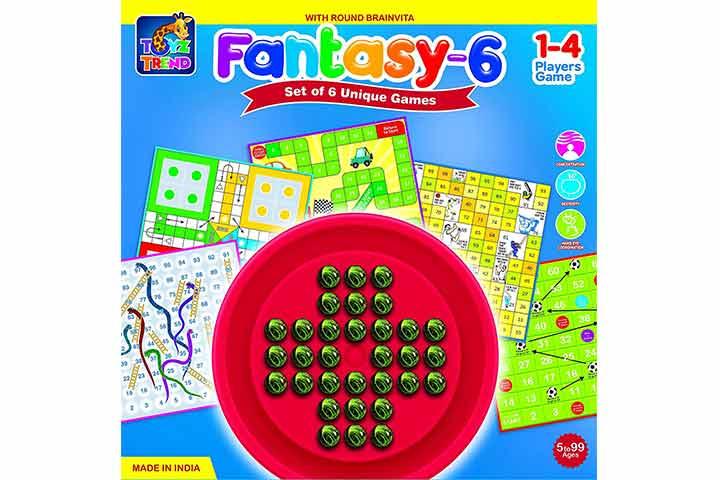 You can play non-stop with your friends when you have this set of six board games. It features Snakes and Ladders, Ludo, cricket, two football, and two-car rally games. One to four players can play the premium-quality game that comes with a set of colorful game pieces. You can carry this lightweight game anywhere and enjoy it with your buddies.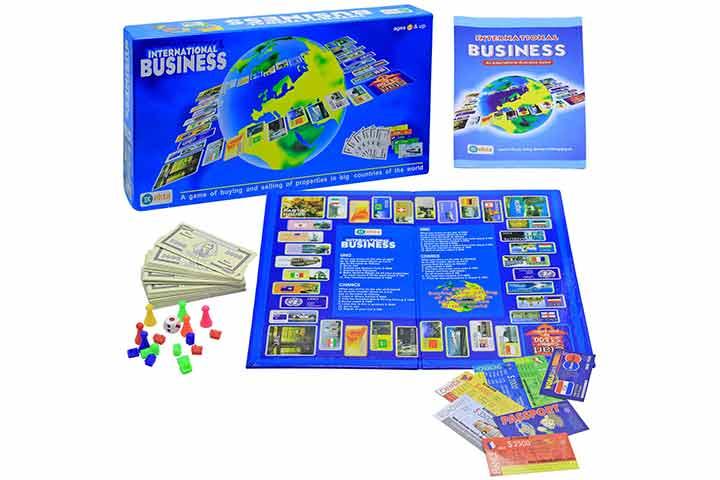 It is always fun to buy, rent, and sell properties and to make banking transactions. Get this international business board game and add to your knowledge of places and improve your business acumen. The game comes with a sturdy and attractive board, money bills, cards, and colorful pawns to move. This interactive board game also makes an excellent gifting option.
How To Choose The Right Board Game? 
It can be challenging to pick from the wide array of board game options. We have a few tips to help you.
Age: Board games are designed for different age groups. Some games can be played by both children and adults, while a few games can be enjoyed by a particular age group. Get a board game depending on who is going to play with it.
Category: Board games can be simple, complex, strategic, themed, or just fun. Select a category and then find the match that meets your preferences.
Players: Some games are made for two players, while others are made for four and six players. So, consider the number of players while choosing the board game.
Playing board games is a fun and classic way to keep your family and friends entertained on a lazy afternoon or during a family night. Further, it helps improve your children's cognitive, critical thinking, and social skills. Board games are of different types. When choosing one, consider the age of the players and the complexity level of the game. And most importantly, ensure you choose one that can hold your children's attention.
Recommended Articles
The following two tabs change content below.

Priti Bose is a poet, songwriter and blog writer. She did her masters in English, Public Relations and Advertising from Delhi University. Her creative skills and hunger for details make her do in-depth research on the topics she covers. For MomJunction, she writes on product analysis and reviews, especially for kids' products, toys and gifts. Before her association with MomJunction,...
more