We give our face luxurious facial and exfoliating treatments to keep it clean and smooth. However, we often ignore the rest of our body. A good body polish kit can help you exfoliate your skin, remove dead skin cells, and eliminate dull and lifeless skin.
Check our list of the best body polishing kits for skin whitening. These kits can also help remove dirt and dead cells and restore your natural complexion.
Benefits Of Body Polish
Body polish is a skincare product with many benefits.
Cleanses skin: It can effectively remove dirt, grime, and dust from the face and add life to dull skin.
Exfoliates: It penetrates deeply into the skin and removes dead skin cells in the body, keeping the skin fresh and glowing.
Moisturizes: It is an excellent skin care product that can moisturize the skin. This product can ensure a deeper penetration rate.
Increases blood flow: Body polish can significantly improve the oxygen supply to the skin and improve blood flow in different parts of the body.
Gives a glow: It helps rejuvenate the skin and restores the skin's natural radiance. It removes dead skin cells and dirt, making your skin glow.
11 Best Body Polishing Kits For Whitening

Dani Naturals' mild scrub sugar is a smooth formula perfect for your face and other body parts and has a mild citrusy scent. The formula is rich in organic cane and active ingredients such as shea butter, glycerin, and organic soybean oil. The product is suitable for men and women.
Features
Non-toxic
Vegan
Pure soy wax
Rich in vitamins A, E, and F
The smooth exfoliating body polish from Dove spreads easily on all parts of the body and creates a rich lather. The rich formula can provide your skin with intense softness and efficiently remove the dead skin cells to provide fresh and nourished skin. The combination of pomegranate seeds and shea butter helps eliminate flaky, dull skin and ensures enhanced hydration.
Features
Paraben- and aluminum-free
Suitable for dry skin
Fruity fragrance
PETA-certified
Exfoliates and moisturizes skin
The three-piece package of Crepe Erase includes an exfoliating body polish, ultra-hydrating body lotion, and intensive body repair treatment. The product's formula enhances the appearance of aging skin and keeps it smooth and soft. The products can renew dead skin cells and keep the skin nourished and moisturized. It is ideal for dry and flaky skin.
Features
Promotes healthy collagen and elastin production
Intense skincare product
Infused with plant extracts
60-day exchange guarantee
Intense hydration
Bath & Body Works polish is an oil-based scrub that exfoliates dull skin and replenishes dry and flaky skin. Its powerful ingredients can retain up to 1,000 times its weight in water, thereby keeping your skin nourished and bright.
Features
Clean and crisp fragrance
Blend of sea salt and hyaluronic acid
Creates a rich lather
Rich mixture of minerals
The Satsuma body scrub by The Body Shop is infused with natural ingredients, such as crushed walnuts and Satsuma essential oils, to remove dead skin cells and keep the skin smooth and moisturized. The gentle skincare formula has a rich citrusy fragrance that will make you smell fresh all day long. It is rich in Satsuma peel essential oil and shea butter from Ghana to ensure brighter skin and contains crushed walnut shells and ground rice to exfoliate and polish skin.
Features
Gel-textured body scrub
Paraben- and silicone-free
Gluten-free
Cruelty-free product
This skincare product made from natural ingredients is rich in experiential aroma. The Sugar polish scrub gently removes dead skin cells and uneven rough spots on the skin and keeps the skin hydrated. The vegan body scrub is free of harmful chemicals, parabens, and gluten.
Features
Unique blend of shea butter and sunflower oil
Fresh scent of cherries and glazed apricots
Manufactured in the US
Made with natural humectant
Ethique's natural, sustainable body polish is made from biodegradable ingredients. The deep exfoliating bar is rich in coffee extracts and antioxidants that promote bright glowing skin and enhance blood circulation. The body polish can effectively combat clogged pores and renew dead skin cells.
Features
A rich blend of cocoa, coffee beans, and pumice
Palm oil-free
Plastic-free
Environment friendly and cruelty-free
The luxurious and creamy hand-blended body scrub is an organic skincare product designed for flaky, dull, and dry skin. The buttery exfoliating product is an exquisite blend of ocean salt and organic sugar. The rich scrub is infused with Florida Key lime essential oil, citrus blooms, and decadent coconut.
Features
Citrusy scent
Cruelty-free
Free of preservatives
Non-greasy and sustainable scrub
This sugar-based facial scrub by LuxeJoie is an exfoliating product that ensures nourished and glowing skin. The scrub can effectively combat dull skin, aging fine lines, acne, blemishes, and dark spots, keeping your skin bright. The scrub's natural ingredients include pineapple, papaya, peppermint, grapefruit, lavender, and orange. It removes dirt, dust, and grime from the skin's surface, prevents aging signs and clogged pores, and ensures the renewal of dead skin cells.
Features
Blend of fruit enzymes and sugar exfoliants
Enhances skin's elasticity and tone
Easy microdermabrasion skin treatment
Contains lactic acid and sodium hyaluronate
Hypoallergenic
Aveda's radiant body polish can effectively purify dull skin and renew skin cells to ensure fresh, soft, and nourished skin. The organic plant oils provide the necessary moisture to the skin and keep it hydrated. The body polish has a rich citrus flavor that stays for a long time.
Features
Vegan skincare product
Eco-friendly and sustainable
Cruelty-free
Suitable for dry skin
This premium body polish is infused with an exotic blend of shea butter and coconut oil and is suitable for all skin types. The luxurious body polish is rich in high-quality sugar crystals, exfoliating and rejuvenating the skin. The product is rich in Vitamin E, which can provide you with bright skin. The deep natural moisturizing body polish is rich in nutrients and antioxidants. The plant-based oils in the product calm the skin and enhance its elasticity.
Features
PETA-certified
Free of parabens, SLS, phthalates, SLES
Lemon and sage fragrance
Contains beeswax, a natural skin protectant
How To Choose The Right Body Polishing Kit?
Consider the following factors when buying an effective body polishing kit for whitening.
Skin type: DIfferent body polishes are suitable for different skin types. Choose a body polishing kit that suits your requirements. For example, if your skin is dry or flaky, choose a scrub with moisturizing properties. If you have oily skin, choose a balanced product.
Natural ingredients: It is safer to buy body polishes that contain organic and natural ingredients. Such products have negligible side effects and are more reliable.
Dermatologically tested: Dermatologically-tested products are safe for all skin types, including sensitive skin.
Paraben and SLS free: Buy a body polishing kit that does not contain toxic chemicals, parabens, SLS, and other toxins. A body polish free of harmful toxins can protect your skin.
Fragrance: Different products feature different fragrances, such as citrus, woody, and lavender. Buy a product that suits your requirements and personal preferences.
Frequently Asked Questions
1. What are the natural ingredients used in body polishes?
The various natural ingredients used in the manufacture of body polishes are walnut shells, salt, aloe vera, sugar, almond, cocoa, coffee, etc.
2. Are there any side effects of body polishes?
Natural and organic body polishing kits have almost no side effects. If you purchase a chemical-based body polish, make sure to conduct a patch test before applying the product to your body.
A body polishing kit is an effective product that can help eliminate dry, flaky, and lifeless skin, promote new cell production, and ensure soft, smooth, and vibrant skin. It also has powerful moisturizing and nourishing properties. Use any of these super effective whitening and polishing kits and get a natural and healthy glow.
Recommended Articles: 
The following two tabs change content below.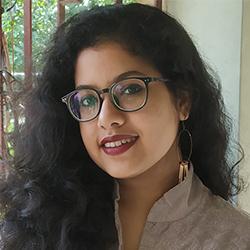 Poulami Nag
Poulami Nag is a writer and associate editor at MomJunction. She did her MA in English from Miranda House, University of Delhi and has qualified UGC-NET. Her journey as a content writer began in 2017 and since then she has garnered diverse interests along the way. Her knowledge of literature and language has given her an eye for detail and...
more