If you love books but cannot read all night because you share a room with someone, you need a book light! A book light provides streamlined light that is adjustable to an angle of your choice. With a good one, you can read up all night if you want to, without disturbing your partner or roommate.
Most book lights also have eye-protective features to reduce strain on the eyes, even during the late-night reading sessions. In this post, we give you a list of the best book lights available online.

Top Products From Our List
11 Best Book Lights

If you need a compact, portable, and versatile reading light, this Energizer Book Light will serve the purpose. It has a durable spring clip for an effortless attachment to an e-book reader, a desk, headboard, or even a nightstand for proper lighting. With a light intensity of 14 lumens, this reading light for books illuminates the room sufficiently to read at night.
Pros
Adjustable angle for a seamless reading
Advanced LED technology offers adjustable brightness level
Collapsible and flexible neck makes it travel-friendly
Has a run time of up to 25 hours
Natural reading light does not disturb anyone around
Cons
Batteries may drain quickly
Doesn't include a warranty

The Glocusent reading light can be worn around the neck for convenience during reading. The two LEDs at the edges offer sufficient brightness levels for reading books. It is easy on the eyes and causes no eyestrain even when you read for long at night. The light has a rechargeable battery with a high run time of up to 80 hours.
Pros
Lightweight and compact design
Can direct light angle to 90 degrees
Yellow and blue light filter for eye protection
Easy-to-charge type C USB port model
Includes an 18-month warranty
Cons
Might not be comfortable to use while lying down

For a hands-free operation, you can choose this rechargeable booklight by Vekkia. The two LED outlets on either side of the neckband let you hang it close to the neck or leave it freely. It is rechargeable with a battery life of up to ten hours. Each arm has three brightness settings to alter the light as per your need.
Pros
Warm light for night-time eye protection
Multipurpose and compact
Silicone surface neckband prevents irritation when worn
90-degree focused spread
Includes a one-year warranty
Cons

If you prefer warmer lights, then the Hooga Amber Reading Light could be an option for you. This travel-friendly, portable clip-on light will not disturb your partner's sleep cycle and allows you to adjust the brightness level as you need. The high-capacity battery lasts up to two weeks per charge.
Pros
Can be attached to a headboard
Four LED lights offer high brightness at low intensity
Eye-friendly design
Flexible gooseneck design for comfort
Blue light blocking mechanism does not interfere with sleep patterns
Cons
Might not be suitable to read colored material due to its yellow light
Doesn't include a warranty

With 12 LEDs, this reading light for books by Raniaco has adjustable brightness settings. The lowest level is enough for a book reading at night, which means you can enjoy your book without disturbing your neighbor. It has a rechargeable lithium-ion battery powered by a USB charger, car charger, or mobile adapter, making it an ideal reading light on-the-go.
Pros
Flexible and lightweight design
Wire can be rotated to 360 degrees
Made of durable ABS material
Includes a lifetime replaceable warranty
Cons
Doesn't have a long battery life

PerfectDay offers a simple rechargeable reading light that makes an ideal gift for book lovers. The head of the light has 12 LEDs with adjustable brightness levels for a safe and comfortable reading experience. With a high run time of 60 hours, this flexible book light is a versatile purchase.
Pros
Clip-on design can be hooked to headboard and tables
Lightweight and portable design
Adjustable 360-degree neck
Consumes less power
Cons
Doesn't include a warranty
Needs to be charged for longer than other lights

Built from silicone, this clip-on lamp has three adjustable brightness settings. It is versatile and can be used during camping trips or as a bed lamp. The lowest brightness level is enough to read a book without disturbing the others in the room.
Pros
60-degree rotatable neck
Comes with 18 months warranty
Adjustable clamp with a firm grip
Lightweight and durable design
Built-in rechargeable lithium battery
Cons

Dewenwils offers a lightweight and efficient book light that makes a perfect gift for book lovers. This compact and travel-friendly light has two adjustable brightness settings. It can be folded flat and plugged into any USB port for a quick charge. You can adjust the lens to 180 degrees to use the light as per your convenience.
Pros
Can be flattened and used as a bookmark
Multipurpose design
Can be used as a mini lamp
The soft-warm light doesn't strain eyes in the dark
Built-in rechargeable lithium battery
Cons
May have limited coverage
Has a low battery life
Doesn't include a warranty

With a simplistic touch design, the Lvjing reading light is easy to operate and has 28 LEDs. The adjustable brightness and temperature settings ensure the safety of the eyes in the dark. Its round headlight reduces reflection to offer a clear view of the book print. It has a powerful rechargeable battery that runs for 28 hours on a single charge.
Pros
Clip-on design can be attached to a headboard
365-day replacement and a five-year warranty
Offers no-flash and no-glare light
360-degree flexible gooseneck for added comfort
Cons
May get hot when overused

With three light modes, the GearLight Rechargeable Book Light is suitable to use anytime during the day. Its amber light setting eliminates most harmful blue light and reduces the eye strain caused due to long hours of reading. The use of high-quality LEDs ensures reduced flickering and provides a good coverage area. With its flexible neck, you can position this light comfortably while reading on your bed.
Pros
Can be attached to a headboard
Offers streamlined light for a personalized experience
High battery life
Lightweight and travel-friendly design
Cons
Might get hot when overused
Doesn't include a warranty

If your child loves to read, this adorable kitty book light for reading in bed could be a perfect gift for them. It is lightweight, portable, and compact, making it an ideal on-the-go reading light. The flexible neck allows the reader to fold it and use it as a bookmark. Powered by a battery, it has a run life of up to 70 hours.
Pros
Cute and stylish pattern
Attaches firmly to books
Offers streamlined light
Can also be used as a lamp
Cons
May offer low coverage
Doesn't include a warranty
How To Choose The Right Book Light?
Here are some essential features you should consider while purchasing a book light:
Types: Booklights can be single-head or dual-head variants. Single heads have one light source and are mostly clip-on variants. Dual-heads are brighter and are neck-hug variants.
Brightness: Using bright lights at night affects your sleeping pattern. Consider reading lights with cool colors that do not hinder your sleep. Warm colors are also better options.
Sources: Rechargeable lights last longer. If you enjoy reading during your travels, you can opt for a battery-powered light or a light with a high run time.
Adjustable brightness setting: Choose one with adjustable brightness to help reduce eye strain at night time.
Design: Arranging the light every time you read could be an inconvenient experience. Hence, consider easy-to-setup models such as neck hug and clip-on models.
Portability: If you love to read books during travel, consider compact and portable models with flexibility and lightweight design.
A good reading lamp is a perfect companion to any book-lover. We hope our list of the best book lights helps you find what you were looking for. Remember to purchase models with eye-protective features to reduce eye strain in the dark.

Recommended Articles:
The following two tabs change content below.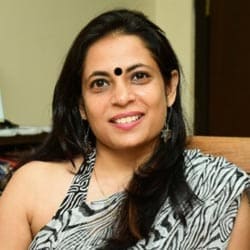 Priti Bose
Priti Bose is a poet, songwriter and blog writer. She did her masters in English, Public Relations and Advertising. Her creative skills and hunger for details make her do in-depth research on the topics she covers. For MomJunction, she writes on product analysis and reviews, especially for kids' products, toys and gifts. Before her association with MomJunction, Priti worked in the...
more