A broom holder is an amazing storage accessory designed to organize the cleaning utilities in the house. We all use brooms, dusters, mopes, dust pans, etc., to keep our houses clean but they are often found lying in the closets or crawling in the corners making our clean homes look shabby. And that is when the wall mounted broom holders come in picture. These broom organizers keep your clean home well organized by allowing you to conveniently store all kinds of cleaning utilities at one place.
If you are in search of a dependable broom hanger then all you need to do is read through the 13 best broom holders that we have listed below and find out which broom holder fits perfectly into your requirements.
13 Best Broom And Mop Holders To Buy

This broom holder wall mount unit is curated to hold different kinds of household utilities with handles of different thickness. It is a space saving broom handle holder that can be used in your utility area, garage or basement storage to keep mops, brooms and sport equipment arranged orderly.
Features:
Comes with five slots and six hooks
Made of plastic
Has rolling balls to adjust as per handle's thickness
Each ball can hold up to 7.5lb of weight
Easy release just by lifting the handle
Compact size

Have your cleaning equipment and tools neatly organized with this wall mount broom holder. This is a strong and sturdy organizer which can be easily installed on any wall using screws. Designed to withstand extreme temperatures, it makes an ideal storage solution for indoors as well as outdoors.
Features:
Has five positions and six hooks
Made of tough plastic
Has weight bearing capacity of 22lb
No-slip grip to hold heavy tools
Friction-grips adjusts to different thicknesses
Comes with easy and instant release feature

Sort the messy spaces anywhere in your house with this set of four broom mop holders. These broom holders can be used on any surface as they have strong adhesive tape which makes them a stable stick. With this easy to install organizer, keep your home clean and organized all the time.
Features:
Easy to install, doesn't require drilling
Silicone grips ensure no slipping and scratching
Can be installed on wood, glass, tiles, metals etc.
Not recommended for painted walls
Comes with strong 3M double-sided adhesive
Can be used for hanging tools, umbrellas, toilet brushes as well

This is one of the best broom holders to have all your cleaning utilities arranged neatly. It is a commercial grade hanger with weatherproof design and makes a great choice of broom rack for indoors and also outdoors. You can use the self-adhesive installation for smooth surfaces or opt for drilling and screwing for rough surfaces.
Features:
Has three unit clamps and four hooks
Made of high-quality stainless steel
Can take weight up to 30lb
Comes with spring-loaded and double rubber gripped slots
Has triangle structure, anti-slip clips
Easy release by lifting the handles

Use this broom organizer anywhere in your house to keep cleaning utilities systematically placed. This is one of the best broom holders that saves your space and provides easy storage to hold brooms, mops, tools, rakes. The waterproof design makes it an ideal choice to install it outdoors as well.
Features:
Made of tough plastic
Includes five positions and six hooks
Can hold up to 22lb
Comes with screw drilling installation
Has sturdy base to hang heavier items

With this wall mounted mop holder, you can comfortably organize your mops, tools and equipment in your garden, garage, kitchen, office or in any messy corner. This strong and heavy-duty broom wall hanger is easy to install and comes with screws and slots.
Features:
Made of high-quality ABS
Has five ball slots and six hooks
Spring loaded and double rubber gripped slots
Self-adjusting grip as per thickness
Each rolling ball can hold up to 6.5lb
Each hook can hold up to 4lb

Organize your mops, brooms and other tools with this impressive broom wall mount. This is an easy to install unit with unique hook design to prevent things from falling. Hang the heavy wet mops and equipment with no worries as this construction promises great grip.
Features:
Includes five extra-strong holders
Has six foldable and sturdy hooks
Can hold weight up to 40lb
Automatic adjustment to thickness
Exclusive hook edge design for secure hanging
Double rubber gripped and spring loaded slots

This over door broom holder is designed to hold different household tools of varying thickness. With this mop and broom holder, you can conveniently organize your messy corners. It mounts easily and hangs items securely because of its non-slip design.
Features:
3-position wall organizer
Has three ball slots and four hooks
Easy to release, just by lifting the handle
Each ball can hold weight up to 7.5lb
Includes rolling balls to adjust according to the thickness

A set of ten individual broom mop holders to organize your cleaning utilities, garden tools or garage items. Designed to hold a wide range of equipment, these versatile wall mount holders let you control the positioning and spacing between two holders. They are ideal to use indoors as well as outdoors.
Features:
Includes spring grip for non-slip performance
Each handle can hold up to 35lb
Comes with mounting screws
Weatherproof and sturdy

With this multipurpose broom and mop holder, arrange your utilities in an orderly manner. This compact clamp organizer for mop is a heavy-duty construction with resistance against corrosion. It is an easy to install unit which can line up against original wall studs for better stability.
Features:
Made of stainless steel silicone
Consists of three unit clamps and four utility hooks
Comes with four mounting screw holes for better strength
Has a length of 17in

This is one of the best broom holders to install in your closet, kitchen, garden, basement or garage for keeping your mobs, grooms and various other equipment organized. This strong broom hanger securely holds handles of variable thickness and can withstand extreme temperatures.
Features:
Made of tough plastic
Has five ball slots and six hooks
Comes with rubber grips on both sides
Easy to install
Has foldable hooks
Can hold up to 22lb

Install this organizer rack that is curated to hold different kinds of household objects in a secure manner. Just insert the handle in the slot and this unit is going to hold it properly. It is a perfect mop and broom holder for the laundry room, offices, utility area etc.
Features:
Has five holders and six hooks
Each holder can hold up to 7lb of weight
Measures 17X2.5X3.5in
Comes with automatically adjusting holders

You don't have to worry about organizing your mops and brooms with this strong wall mounted holder that claims to hold heavy items. It is an easy to install, multifunctional unit which makes a promising solution to store different kinds of utility items to keep your floor space clean and tidy.
Features:
Consists of five slots and six collapsible hooks
Comes with double rubber gripping
Spring ball design allows easy placement and removal
Each slot can hold up to 6lb of weight
Measures 15.5X3.35X2.35 in
Designed to hold weight up to 50lb
How to Choose the Right Broom Holder?
We have come up with a list of important features that one must look for in a broom holder:
Number of slots and hooks: For better storage, you need a holder with a good number of hooks and slots. An ideal organizer is one with five ball slots and six hooks giving you a total of 11 places to hang your things.
Weight capacity: It is important to know how much weight every slot can hold. Most slots are designed to hold an approximate weight of 7.5lb. This means you must pick a broom holder that can hold a weight of 22lb or more.
Ease of installation: You surely don't want too much hassle installing a broom holder. Therefore, go with a unit that is quick and easy to install.
Multipurpose: A good broom holder is one which is versatile enough to be used in a garage, garden, laundry room and other places. 
Mops and brooms can make your house look messy if they are kept just anywhere but by organizing them properly using a broom and mop holder, you can enjoy tidy spaces. Broom hangers are usually wall mounted and can securely hold not just brooms and mops but various other items. With extensive choices of broom organizers, finding a good one can be a tough task but with the list of best broom hangers shared above along with important features to consider, you can surely pick a strong and durable one online or from a nearby hardware store with ease.
The following two tabs change content below.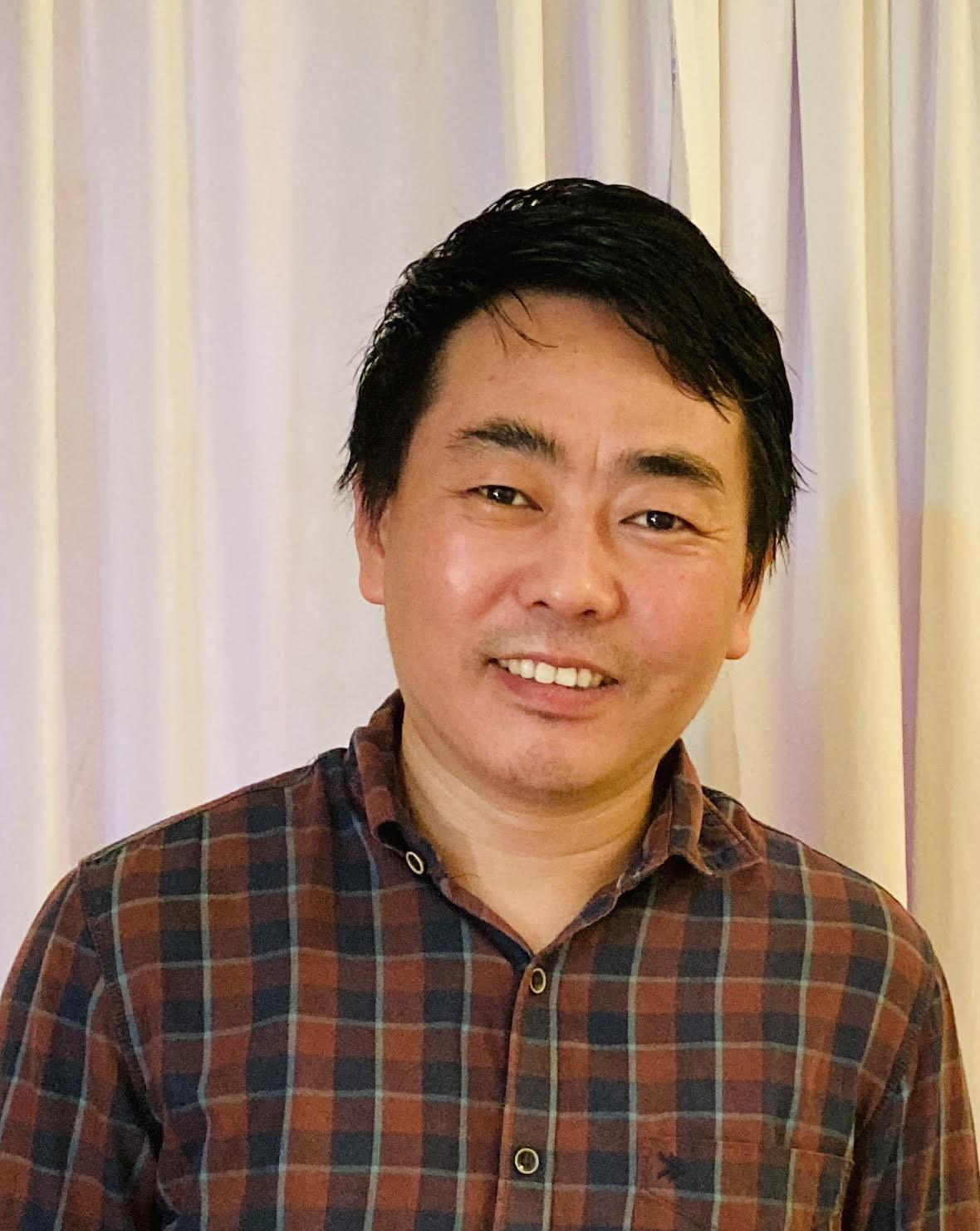 Wedetso Chirhah
Wedetso Chirhah holds a masters degree in English Literature. He had written content for more than 15 B2B websites and edited school books before joining MomJunction as an editor. Wedetso ensures the articles meet the highest editorial standards. He enjoys making content understandable and relatable to readers, and he is a big fan of the versatile em dash. He also...
more