Playtime for children doesn't necessarily have to be only about fun; it can also help them learn and hone their skills. The best building sets for kids provide innovative and creative play opportunities. Kids utilize their creativity to come up with unique ways of completing the tasks aiding in their motor and sensory skills.
In this post, we have put together a list of some interesting building set toys that can help your kids have a fun learning experience.
Top 12 Building Toys For Kids
Your child's wish is this building toy set's command! There are no limitations, and the kid can build structures of various shapes.
Features:
These 60 magnetic building tiles can be used to build 3D structures of all shapes and sizes.
Its geometric pattern and architectural vibe ensure there is a good deal of learning involved for younger kids.
The colorful tiles assist kids in learning colors and geometric shapes too.
When not in use, this STEM toy can be dismantled and stored away easily.
The game can be played in groups and is a great way to spend family time.
If engineering is your child's interest, this game would be the right option for them.
Features:
The kit consists of 1100 building bricks and an additional 100 pieces, which include bricks, tires, wheels, axles, doors, and windows.
The pieces are easy to fix and are sturdy.
This kit may inspire your child to go beyond their imagination and build various creative cars and structures.
It comes in 10 different colors, helping children to learn colors as well.
This toy meets the U.S. Consumer Product Safety Commission Toy Safety Standards, making it safe for children to use.
Play Platoon offers a lifetime warranty on this toy for service and repairs.
Challenge your child with this fun gravity maze game and develop their logical thinking abilities.
Features:
This STEM toy by ThinkFun contains 60 challenges ranging from beginner to expert levels.
It consists of a game grid, nine towers, one target piece, and three marbles.
The multi-level challenges ensure kids develop critical thinking abilities.
The blocks are made of premium quality material, hence making them durable to withstand any wear and tear.
Let your child's imagination run wild with this building blocks game.
Features:
This toy is a 101-piece STEM learning set that engages the child, unleashes imagination, and supports logical thinking abilities.
It comes with an ebook to guide children while they build and learn at beginner, intermediate, or advanced levels.
It could help in improving sensory and motor skills as well as hand-eye coordination.
These building blocks are tested and certified to be safe for children as they are free of BPA, lead, and phthalates.
You can encourage your child to play with their friends to boost team-building skills.
It comes with a storage tub, and the blocks are washable.
ETI Toys offers a 100% money-back guarantee on this product.
The building toys in this set come in vibrant colors to make it attractive to younger kids.
Features:
The toys have a soft, interlocking pattern that can be fixed at multiple angles to design any structure.
The set consists of 112 building blocks that are unique in shape and color.
The eight functional wheels facilitate movement
The pieces are flexible and easy to handle.
The pieces in this toy set are magnetic, thus making it super fun to play.
Features:
The set comes with 64 pieces in geometric shapes along with a booklet for ideas and other references.
An easy to use storage box is provided to store the blocks, making the toy perfect for use at home, schools, or daycare centers.
The magnetic building blocks are easy to clean, made of environmentally safe plastic, and meet the American Toy Safety Standards.
It is an exciting game to develop your kid's imagination, creativity, and fine motor skills.
Animals, mountains, or airplanes, your kid could build just about anything with these magnetic tiles.
Features:
The package comes with 56 different geometric blocks that can be used to make 2D and 3D models.
The blocks have soft edges and made of non-toxic food-grade plastic.
These are also compatible with other magnetic tiles, making them even more fun.
The blocks are easy to clean and maintain.
It is an ideal toy set for developing your child's imagination and fine motor skills.
Is your child an engineer in the making? Gift this toy to boost their imaginary powers.
Features:
This 100-piece set includes colorful gears, pillars, handles, and more.
Its interconnecting mechanism helps in building a new structure every time.
It comes packaged in a brown recyclable box and can be carried to school or daycare center.
The set includes an activity guide for children to experiment with simple mechanics and science.
It can boost fine motor skills, develop reasoninghave soft edges,d's imagination , and problem-solving abilities.
Take your child into the world of dinosaurs with this fun building toy.
Features:
This kit includes 106 pieces.
A set of three dinosaurs come in the package. These dinosaurs can be dismantled and reconstructed with the tools provided.
The kit comes with a free e-coloring book.
Free of lead, BPA, and phthalates, this kit is safe for children to use.
Encourage kids to play in groups, thus encouraging teamwork.
The toy can help develop fine motor skills and hand-eye coordination.
This pattern building blocks game is ideal for kids and pre-teens as it helps in learning geometric shapes and fractional measurements.
Features:
This kit consists of 250 interesting pieces in six different shapes, patterns, and colors.
It could help children learn the names of various geometric shapes while exploring symmetry, lines, and area measurements.
The blocks are made of premium quality material, ensuring durability in the long run.
The kit is perfect for classroom settings.  
Why should children wait till they grow up to build magnificent structures?  Help them now to become skilled constructors with this building toy and take the fun to the next level.
Features:
The package consists of a concrete mixer truck, a forklift truck, screws, accessories, drilling parts, and more.
It is ideal for children aged three to eight years old.
This kit aids in improving fine motor skills, hand-eye coordination, and problem-solving skills.
The toy parts are non-toxic with smooth and soft edges, thus making them safe for kids.
With this mega-size building toy kit, children can go wild with their imagination and build gigantic structures too.
Features:
This is a unique building toy set with 600 interlocking flakes of various colors.
These quarter-sized discs can be used to create three-dimensional shapes and structures.
It comes with a box for easy storage and is perfect for carrying to preschool and daycare.
The toys are easy to clean, non-toxic, free from BPA, thus ensuring the safety of kids.
Allow children to create their fantasy world with these challenging building sets without compromising on the fun factor. These toys may even help kids work their cognitive skills and prepare them for school, academics, sports, and much more.
So how many of these have you added to your cart? Please share some of your child's favorites in the comments section below.
Recommended Articles:  
The following two tabs change content below.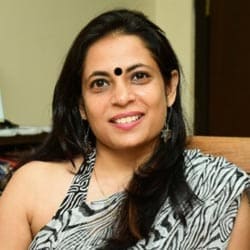 Priti Bose
Priti Bose is a poet, songwriter and blog writer. She did her masters in English, Public Relations and Advertising. Her creative skills and hunger for details make her do in-depth research on the topics she covers. For MomJunction, she writes on product analysis and reviews, especially for kids' products, toys and gifts. Before her association with MomJunction, Priti worked in the...
more