Is your child bitten by the shutterbug? Do they insist on using your expensive camera or your smartphone to take photographs? Then maybe it is time to get them their own camera.
Kids' cameras can encourage their creativity and hone their photography skills. But not all cameras are suitable. There are specific features that you must look for to ensure you're investing in the right camera for your child.

Top Products From Our List
13 Best Cameras For Kids
The kids' digital camera from Drograce has been constructed with environment-friendly materials. It comes with an LCD screen and a perfect mini video camera that allows the kids to take pictures as well as videos when they go swimming, skating, and skateboarding. The built-in 3.7V rechargeable lithium battery offers play time of 1.5 hours.
Pros:
Camera with CMOS image sensor
Professional HD 1080P/30fps videos and 5MP photos
4X digital zoom
Manual brightness adjustment
The waterproof camera that comes along with a waterproof case
Cons:
Does not come with a micro SD card
The Hello Kitty film camera from Fujifilm has been designed to take pictures and print them instantly. The camera is equipped with a mirror to take the perfect selfies. This camera is also accompanied by accessories like hello kitty stickers and a pink shoulder strap.
Pros:
Brightness adjustment
Shoot and obtain pictures instantly
Comes with cute accessories like a photo frame
Easy to use
Comes with batteries
Come in three cute designs
Cons:
A convenient and safe camera for kids from Powpro that includes all the functions of a digital camera and can record videos as well as sounds to make their play time more enjoyable. The camera is convenient to use and works as an excellent tool to record the kids' adventures and activities.
Pros:
Durable
Anti-drop design
Easy to carry
Portable to use
Self-timer function
Cons:
SD card needs to be placed inside the camera, for which the camera has to be opened using a tool.
This digital camera for kids can be used to take pictures, videos, as well as selfies. It has some impressive features like laugh-out-loud photo effects in addition to cartoon and collage effects. It could be an ideal product for three to nine-year-old kids.
Pros:
2.4″ Color LCD screen
Comes with five games
Easy to use
Durable
Includes micro USB cable
Cons:
The camera is not rechargeable
The Fujifilm Instax Mini 9 camera is simple to use and produces vibrant, clear photos in no time. Available in various bright colors, each camera package comes with a set of accessories. It is an ideal gift to present for birthdays or other special occasions.
Pros:
Built-in flash
2 Twin Packs of Instant Film that is enough for 40 photos
Travel camera case with adjustable strap
Stylish and durable
Available in five colors
Cons:
No zoom-in or zoom-out feature
This waterproof kids camera from L8star allows the child to take the photos underwater and share it with family and friends. It is super easy to operate and a terrific educational camera for kids between the ages two and ten years.
Pros:
Waterproof and portable
Built to survive accidental drops
Silicone protective cover is very soft and safe on children's skin
2″ LCD screen
5-megapixel photos, 1080p HD Video
Cons:
Doesn't come with rechargeable batteries
It is one of the best action cameras for kids and an ideal gifting option for birthdays or other occasions. This digital camera supports video recording for up to 150 minutes of 1080P. Also, it is waterproof and can be used at the beach or while swimming. It comes with a mounting kit that lets you use it during activities like diving, drifting, snorkeling, surfing, and more.
Pros:
Built-in rechargeable battery
Waterproof
5MP bright photos
Comes with a 32GB Micro SD card
Cons:
Available only in two colors
The 5-megapixel selfie camera from VTech is designed for kids and easy to use. It comes with a built-in mp3 player, a speaker, and headphones. It also features special camera effects and animation effects.
Pros:
The 5.0MP front camera and a VGA rear camera for selfies
4x digital zoom
256 MB built-in memory
Expandable memory with microSD/ microSDHC with capacity from 1GB to 32GB
Cons:
Need to purchase microSD/ microSDHC card separately
Instax Mini 9 camera from Fujifilm is an instant camera, also known as a Polaroid camera. Instant cameras come with a self-developing film that can print the pictures instantly from the camera. Instax Mini 9 includes a selfie mirror to give excellent self-portraits.
With its effective flash range of 0.6m – 2.7 m, it captures perfect pictures every time. The camera is available in five different colors.
Pros:
High-key mode to take brighter pictures
Flashing LED
Shoot and obtain pictures instantly
Close-up shooting up to 35 cm
Cons:
Basic functionality, making it too simple for older kids
This camera for kids from VTech comes with twisting and rotating camera lens, which makes it easy to take photos and selfies. It also features 50 special effects, five built-in games, a video recorder, as well as a voice recorder.
Pros:
Durable design
Comes with a USB cord
2.2-inch color screen
256 MB built-in memory
Cons:
The camera is not rechargeable
The kids' camera by Campark features an LCD screen and a built-in microphone. It also supports photo mode, video mode, and playback mode. The camera body is made of eco-friendly and non-toxic materials.
Pros:
Small and lightweight
Soft silicone camera cover
Safe for kids
Easy to use
Shockproof.
Cons:
Micro SD card not included
It is an 8-megapixel camera from Veroyi that provides over 30 different funny frames for the child to use creatively. It is an excellent gifting option for four to ten-year-old girls and boys. The compact size makes it easy for the child to handle it.
Pros:
Drop- proof and shockproof
Durable
Safe for use
16GB memory card included
Cons:
Ideal for 3 to 4-years old
The fisher-price kid-tough camera has been specifically constructed with child-friendly controls that make it easy to use and fun to play with. It features a 1.44 TFT colored screen, Inbuilt memory that stores over 2000+pictures, and a 0.3-megapixel imager.
Pros:
Good low-light performance
Fun special effects with downloadable software
4x digital zoom
Built to survive accidental drops
Cons:
Camera response time is slow
Buying Guide For A Kid's Camera
Here are some important features you must look for while buying a camera for kids:
Compact: Compact cameras are ideal and can be handled easily by the kids. They will not be able to carry a bulky camera or hold it firmly. Also, a child's requirements may change as they age, and they may outgrow the camera soon. So starting with less expensive cameras is a good idea.
Good quality material: Pick a camera made of durable, good quality material. A waterproof camera would be more practical if your child likes to use it outdoors, near or under water.
Fixed lenses: Look for cameras that have fixed lenses, which do not break easily.
Image stabilizer: Choose one with an image stabilizer as it helps in producing sharp pictures.
Easy to use: The camera must be ergonomically designed so that it properly fits in a child's hand. Also, it should be simple and easy to operate for the kids.
A camera is more than just a toy. So if you are planning to buy one for your child, make sure to have a look at the key features of the product. It helps you to choose the right product from the plethora of options available. With the right camera, your child can explore the essence of the world around them and share their creative side with the world.
Disclaimer: MomJunction may earn a commission when products are purchased through affiliate links given in the article. However, this partnership does not influence the editorial content featuring in our list.
 Recommended Articles: 
The following two tabs change content below.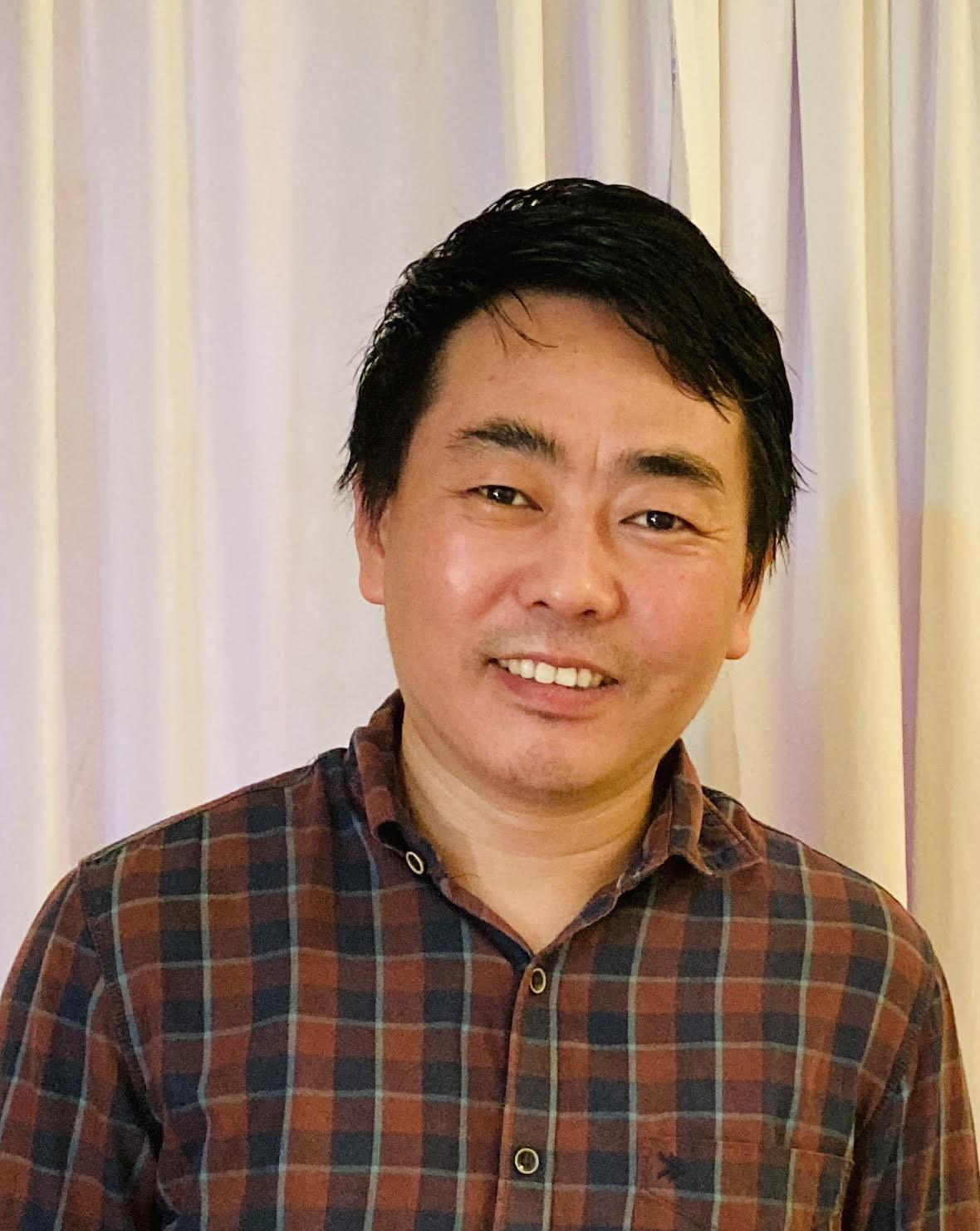 Wedetso Chirhah
Wedetso Chirhah holds a masters degree in English Literature. He had written content for more than 15 B2B websites and edited school books before joining MomJunction as an editor. Wedetso ensures the articles meet the highest editorial standards. He enjoys making content understandable and relatable to readers, and he is a big fan of the versatile em dash. He also...
more