Life is completely unpredictable. You never know when your precious car's battery might give way and leave you stuck on the side of the road. Keeping the best car battery charger handy will help you sidestep such occurrences effortlessly, and you won't have to fret about getting stranded or about how long the towing company will take.
The battery charger will save you all that trouble by reviving your battery in no time, and it's easier to operate than a jump-start cable. It's also easily available and super-compact to store in your vehicle for all emergency situations, whether it involves weather-related incidents or your battery wearing out due to age. Check out our top 11 options for car battery chargers that will help you figure out which one's best for you.
Types Of Car Battery Chargers
If you own a car or are planning to get one, there are many things that you must know about including the type of battery that goes into the car. Here are few of the common types of battery chargers:
Calcium battery: These batteries are lead acid batteries that use calcium in the positive and negative terminals of the battery. The antimony makes use of lead, thereby making it a low-maintenance option. Calcium batteries are observed to be relatively easier to recharge as they don't need a higher voltage for charging.
Deep-cycle battery: One of the common battery types, they are lead acid batteries that offer a deep discharge value, which means they perform better than most other types of batteries.
Wet-cell battery: These batteries contain a combination of water, lead, and sulfuric acid. These are cheaper than most other batteries but may not offer the conveniences or capacities offered by the modern batteries.
AGM battery: AGM stands for Absorbed Glass Mat. These are similar to flooded types of lead acid batteries but the difference is that the electrolyte is engulfed in mats of glass. Offering higher capacities, they are increasingly being used in modern cars.
EFB battery: It stands for Enhanced Flooded Battery. This is essentially an improvement over older wet or flooded batteries, which means that it offers higher capacity and meets the high energy demands of modern cars. These batteries are also more durable and perform better than traditional cells.
Now that you know the types of batteries in use, let us take a look at the 11 best car battery chargers that you can get near you.

Top Products From Our List
11 Best Car Battery Chargers Of 2021

Using a high-speed polymer battery, this 1500 amp, 21800 mAh battery charger can quickly charge a gas as well as diesel engine. This 6-in-1 car battery charger comes equipped with an LED flashlight (with 3 modes of operation), 2 USB ports, and can even be used in temperatures as low as -4°F~140°F. What's more is that it comes with smart jumper cables that are spark-proof, offer overcharge, over current, short circuit, and overload protection.
Pros:
Comes with reverse polarity protection
2 USB quick-charge ports allowing you to charge any other devices like laptop or phones.
This battery charger enables the charging of your 12 V vehicle up to 30 times.
2-year manufacturer's warranty
USB C-type cable and a carry-case.
Cons:
Some users have reported that it may be complex to use.

This battery charger and maintainer is designed for automotive and marine batteries. It is a fully automatic battery charger that can detect if the battery to be charged is rated 6 or 12 V. It also comes with a digital display that helps one keep track of the charge percentage and voltage, and LED indicators that indicate the charging status. It is compatible for use with AGM, deep-cycle, standard, and gel type batteries.
Pros:
Offers reverse polarity protection
It can automatically select the right charge rating for maintaining and charging
Schu Eco Energy meets the best industry standards
DOE-compliant
800 CCA-rated
Cons:

This new and improved NOCO Genius1 features a compact yet highly efficient design that helps revive dead batteries. It is designed to operate in all seasons and includes a thermal sensor that prevents both over-charging and under-charging. Interestingly, not only does it feature a display that helps you keep track of battery charge levels but also has indicators of battery health. It features a Force Mode that detects batteries that are down to 0 V or dead and charges them. This charger is rated 6 and 12 V and is suited for use with marine, deep-cycle, AGM, flooded, and gel batteries.
Pros:
One of the best energy-efficient and powerful chargers available today
4-in-1 functionality including: charger, battery maintainer, desulfator, and trickle charger.
Improved clamp design that makes it compatible with most battery terminals
Features automatic acid stratification and sulfation
It can reverse and repair battery damage automatically
Cons:
The cables provided may not be long enough.

What makes this car battery charger different from all others is the fact that it doubles as a DC portable power source to charge devices like LED flashlights, a vacuum cleaner for your car, and a tire inflator, etc. This easy-to-use charger comes equipped with 8-in-1 advanced protection for the jump cable that covers reverse polarity, short circuit, over-charge, reverse connection, over-voltage, overload, over discharge, and over-current. It features dual USB ports one of them being a USB C-type quick-charge port, thereby enabling fast-charging. Rated at 2000 A 18000 mAh, this portable fast car battery charger can charge up to 30 times on full charge.
Pros:
Can jump start a 10 L gas or 8 L diesel engine
3-mode in-built LED flashlight
Comes with 2-year warranty
LCD intelligent clamp
Recharges fully in about 4.5 hours
It is UL2743 standard certified
Cons:
Some may find the charging cable short
May not work effectively in the cold months

If you have been looking for a smart battery maintainer/charger this is the one you need to get. It comes with an in-built intelligent microprocessor unit and allows the unit to improve the charging cycle over time, while also enabling you to track the charging status, battery type, voltage, and any error message. It features one-click high-voltage reconditioning that determines a battery dead if it still shows less than 12V after 5 cycles of charging. The design of the case is made keeping in mind convenience and ease of storage, while also ensuring that it is durable and sturdy.
Pros:
Features a reliable and effective cooling fan and vent
Well-insulated and employs the use of ABS material shell
Cords and clamps are easy to store
UL-certified
6-step charging process that helps avoid damage caused by overcharging
Cons:
The user manual is reported to come with a limited set of instructions.

This, right here, is a charger/maintainer that packs intelligence, safety, and versatility in one device. It features advanced technology in the form of a Soft Start Mode that is activated when connected to a severely discharged battery, which helps maintain the battery health over time. Another feature is the Battery Reconditioning Mode that helps detect sulfation and indicates the reconditioning. This fully-automatic battery charger also performs a Maintenance Mode wherein some of the residual charge is drawn and used to recharge the battery.
Pros:
Multi-phase charging
Charges AGM, gel, conventional, spiral wound, marine, and deep-cycle batteries
6 and 12 V rating
Battery fault detection
Reverse polarity protection
Cons:
The charger may overheat sometimes.

Here we have a vehicle battery charger that is rated with 20 A charge and 100 A boost, which means it is powerful enough to jump start large batteries and SUVs. It features a 9-stage charging process that helps maintain the battery health and life. It also switches intelligently between charging and maintenance modes to prevent overcharging. This trickle charger for cars doubles as a power source rated 13.6 V with just the need of a 110 V AC input. Along with this abundance of functionality, it also comes with a manual alternator and automatic battery test that make it easy for you to diagnose any electrical issues.
Pros:
Charges AGM, STD, gel, and lead acid batteries
6 and 12 V rating
Overcharge, overheat, and short circuit protection
Reverse polarity protection
LED indicator displaying charging status
Can be used to recondition batteries
ETL-certified
Cons:
The manual that comes with it does not contain much information, thereby making it difficult to get started with this device.

Rated UL2743 for safety, this portable car battery features a smart safety cable that provides short circuit, reverse polarity, over-current, spark, overload, overcharge, over-voltage, and high-temperature protection. The main feature is the 4-battery lamination process it adopts that enhances its functionality as a charger/maintainer. There is an indicator that indicates if you are using the device incorrectly. Functional at an impressive temperature range of -10°C – 60°C, this charger is a flashlight and a power source as well, allowing you to quick-charge devices such as a smartphone.
Pros:
Powers up 12 V vehicles with up to 6 L gas or 5.5 L diesel engine
3 modes of flashlight: SOS, strobe, and lighting
Audible warning and flashing lights in case of erroneous use
USB 3.0 port for fast charging
2-year warranty
Cons:
The device does not come with exterior grips making it difficult to carry.

This portable car battery/maintainer automatically detects the temperature and adjusts the current accordingly, making it functional across seasons. It is microprocessor-controlled, so as to be able to switch between the trickle charge, top-off, and fast charge modes. It features a Pulse Repair Function that helps maintain and extend battery health and life. It also offers standard safety features such as reverse polarity, overcharge, and overload protection to name a few. And tying all these features together is the LCD display that allows you to track the battery status, summer or winter modes, etc.
Pros:
Can be used with AGM, calcium, EFB, flooded, SLA, wet, MF, and VRLA batteries
If temperature is above 28°C it switches to summer mode
If temperature is below 10°C it switches to winter mode
One-touch mode selection
In-built cooling fan
Cons:
The device cannot be used to charge lithium batteries.
Can repair slightly damaged batteries only and not a dead one

This is a smart charger that comes with Pulse Repair Technology that helps desulfurize the battery while charging. It is automatic, which means that it can detect if the battery is damaged or needs to be repaired when it is fully charged. Designed with a microchip, this charger/maintainer has 8 stages of charging that work depending on the voltage level. It also has sound safety features such as self-stop, reverse polarity, overheat, and short-circuit protection. This is compatible with wet cell, flooded, dry-charged, AGM, MF batteries.
Pros:
Can charge and maintain motorcycles, cars, lawnmowers, etc.
This lead acid battery is rated 6 V and 12 V
Comes with multiple charging modes
Impressive functionality at a temperature range of 20°C~50°C
Easy-to-use device
Automatically enters winter mode at temperatures below 10°C
Cons:
May need an adaptor if the socket is not compatible

This trickle charger for cars is unique in that it comes with 3 options for electric current and 2 output voltage settings. A smart battery maintainer/charger, this device can automatically switch between fast charge, trickle charge, and top-off charging modes. Designed with Pulse Repair Technology, you can rest assured that the battery life will be maintained and kept intact for a long time. It also offers protection against reverse polarity, overcharging, overload, and short-circuit.
Pros:
2 output voltages
Includes constant pulse current maintenance functionality that protects from discharge and overcharging.
LCD display
Smart charging process
Cons:
The plastic casing may not be durable
Next, we will take a look at the points you must keep in mind before you purchase a car battery charger that is just the one for you.
How To Choose The Right Car Battery Charger For Your Car
We have discussed so many types of battery chargers so far that it is bound to make you spoilt for choice and super confused. Here are a few points to keep in mind while buying a modern car battery charger:
The most important point to consider while buying a battery charger is to make sure it will be compatible with the battery you want to charge. If you have AGM, EFB, deep-cycle, dry-cell, or wet-cell batteries, you must be sure to check that the battery charger you are considering works well with it.
Here, the first step would be to ascertain the battery size you are looking to charge. If your battery is rated 50 Ah, a 10 Ah charger would take about 6 hours to charge it. So, knowing the battery size helps you determine if you are looking for a charger that charges fast or if a standard charger would do. Smaller vehicles like lawn mowers and golf carts may require smaller battery chargers.
It is helpful to understand if there is a specific purpose (other than charging batteries) that you need the charger to fulfil and look for one accordingly. Sometimes you would need your battery charge to serve a particular purpose such as being waterproof or you would need it to double as a power source as well. You could choose a charger with multi-voltage capabilities, or one that is a multi-bank charger so you can charge more than one battery at a time.
Frequently Asked Questions
Can I charge my car battery while it's connected to the vehicle?
It is always a good practice to leave the battery of your car disconnected before charging it to avoid any mishaps or overheating.
Do you have to fill battery water before charging the car battery?
Usually, you have to fill the battery water only after the charging is complete. But you must check the water level before charging as well to ensure that the water covers both plates.
How can you know what size (in Ah) of car battery charger to buy?
This depends on the kind of vehicle you are looking to run using the battery. Typically most automatic batteries are rated at 50 Ah, while the bigger batteries come in at 100 Ah. Smaller vehicles like lawn mowers and golf carts may require smaller battery chargers.
So, there you have it! In this post we presented to you the 11 best car battery chargers that 2021 has to offer. Buying a car is a rite of passage that comes with a whole lot of responsibilities. To keep it in the right shape and keep all its parts working fine, you need to regularly check the engine, motor, battery, etc. Maintaining your battery and keeping a close eye on it can help avoid a dead battery situation. This makes it easier in the upkeep of the vehicle and also helps extend battery life. With that being said, we hope that this post helped you choose the right car battery charger for you.
The following two tabs change content below.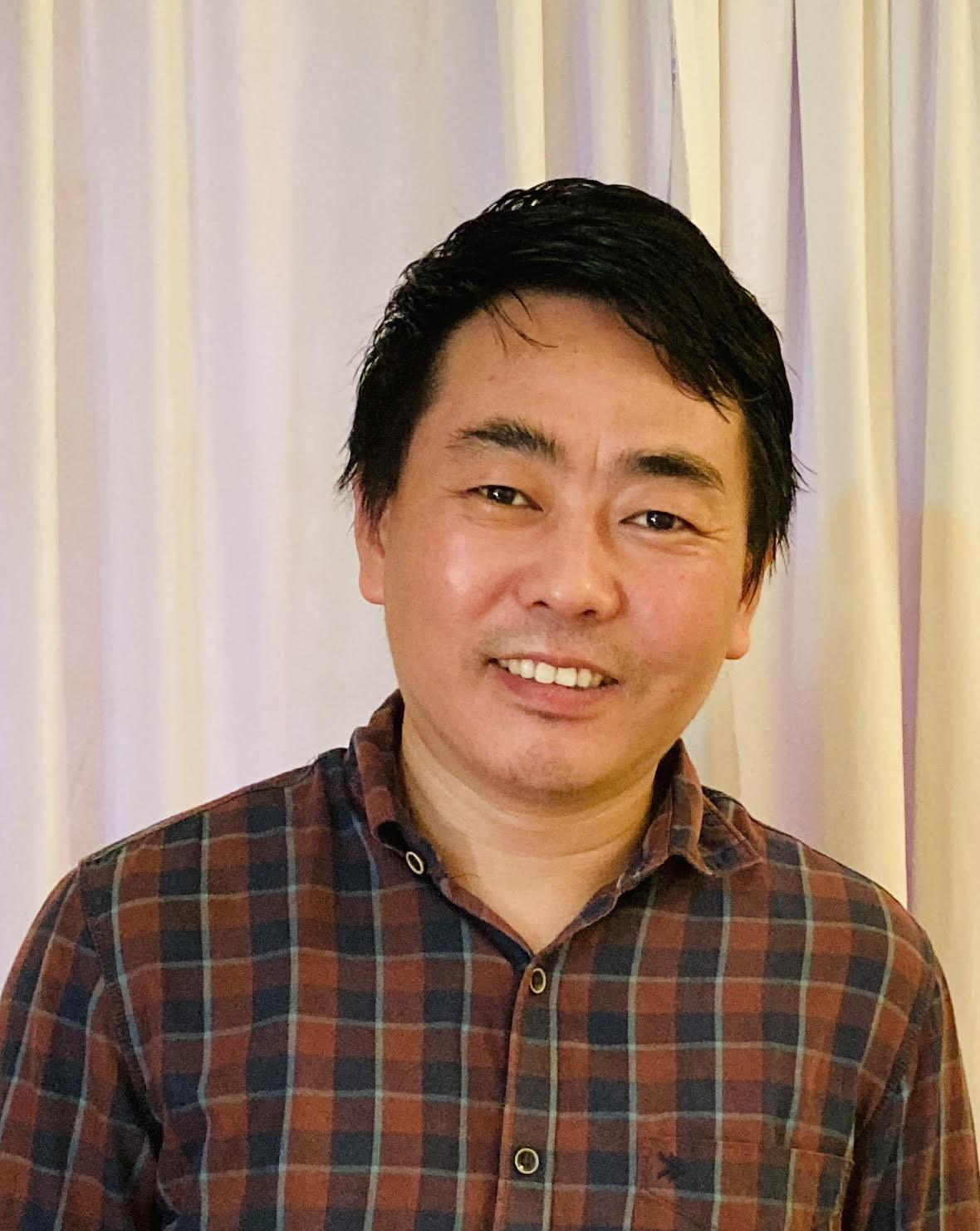 Wedetso Chirhah
Wedetso Chirhah holds a masters degree in English Literature. He had written content for more than 15 B2B websites and edited school books before joining MomJunction as an editor. Wedetso ensures the articles meet the highest editorial standards. He enjoys making content understandable and relatable to readers, and he is a big fan of the versatile em dash. He also...
more