A house is only as clean as its carpets. And if you are someone who uses carpets, the worst thing about your home is dirty and smelly carpets. Luckily, this can be easily remedied with the help of an inexpensive must-have household cleaning item. The item that does all the magic and transforms your carpet from being a mess into a spick and span item is a carpet sweeper.
If you don't own one as yet, perhaps it's time you add it to your list of items to purchase. Are you tired of seeing a dusty carpet at home or in your office? Are you fed up with using the wrong cleaning essentials for carpets? Well, then you've come to the right place. Here is our well-researched list of the 15 best carpet sweepers to buy.

Top Products From Our List
15 Best Carpet Sweepers To Buy In 2021
Its simple design and traditional operating system make it incredibly user-friendly. This carpet cleaner by Bissel is available in a dual-color tone of gray and black. This cleaning unit is perfect for easy cleanup and does not require electricity or even batteries. The cleaning mechanism consists of two rotary brush rollers. This carpet cleaner is made of recycled plastic parts, is PVC-free, and requires manual operation.
Pros
Eco-friendly
Lightweight design
Multi-surface cleaning
Suitable for everyday use
Cons
This carpet cleaner by Fuller Brush is as good as it looks. The entire unit looks classy in full black with the company name printed on the face of the unit. Much of its praise stems from its versatility of use. The body of the carpet sweeper is crafted from metal. This not only enhances its good looks but also adds to its durability. The main highlight of this sweeper is its electrostatic charge build-up as it gathers all sorts of spills, dust, and crumbs. The bumper made of soft vinyl ensures that it does not leave scuff marks on your much-loved furniture.
Pros
User-friendly design
Ideal for quick cleanup
Available in multiple colors
Compact and portable
Cons
The handle may not be very durable.
One glance at this carpet sweeper and its compact design becomes evident. Its futuristic and stylish appearance gives it a modern look. The lavender frame of this cleaner makes it stand out. The powerful motorized brush rolls make cleaning effortless and time-saving, while its folding back saver handle allows one to clean hard-to-reach areas like under the sofas or pieces of furniture. This cleaner is perfect for floors and carpets and can also collect debris from the edges of walls.
Pros
Rechargeable
Swivel steering feature
Two-speed power settings
Powerful motorized brush roll
Cons
May not be ideal for picking up pet fur
Do you know what's quicker and more effective than a broom and dustpan? A combination of both and the culmination of that is this floor and carpet cleaner by BLACK+DECKER. Its charcoal gray appearance lends it a classy and refined look, while the sleek and portable design makes it easy to carry from one room to another. Plus, its cordless design makes it easy to maneuver. Furthermore, the flexible handle allows the cleaner to reach tight spots. If effortless cleaning is what you desire, look no further than this carpet sweeper.
Pros
Rechargeable
Head steering swivel
Easy to use and store
Built-in LED for battery status
Cons
The wheels may not be very durable.
A combination of steel and plastic accounts for the construction of this carpet sweeper by Alpine Industries. The design is visually appealing, and the entire red body gives it a striking look. Its user-friendly design and manual operation are what attract customers. The long handle makes it easy to reach spaces like under the bed and sofas. To ensure the best cleaning, it comes with a triple brush setup. This sweeper can be easily cleaned by pushing down on the levers. Packed with this cleaning unit is a bristle cleaning brush.
Pros
Quick cleanup
Quiet operation
Multi-floor cleaning capabilities
Lightweight and compact design
Cons
May not pick up large debris effectively
This sweeper doubles as a floor and carpet sweeper, serving as an effective cleaning solution. Its gray body is constructed with a combination of plastic and metal. The rubber wheels glide easily, making this sweeper easy to maneuver. Meanwhile, the adjustable and flexible metal handle makes it easy to clean spots that are usually difficult to reach. It also includes a dirt cup that's easy to empty, which is a great addition to this sweeper. Its cordless design makes it easy to carry around the house, from one room to another.
Pros
Rechargeable
Versatile cleaning unit
Lightweight design
Does not make noise
Long-lasting 60-minute battery
Cons
The handle might be a little short.
The all-black design of this sweeper lends it a touch of elegance. All while its low-profile design makes it easy to reach spots under furniture. One of many highlights of this ingeniously designed cleaning unit is its bumper that protects walls and furniture from scuff marks. Owing to its superior construction of a combination of galvanized steel and ABS plastic, it is very durable. This unit is equipped with dual brushes to provide maximum cleaning.
Pros
Compact design
Easy-to-empty dirt try
Soft rubberized wheels
Non-marking rubber blades
Cons
May not be ideal for cleaning tiny dust particles
The flashy yellow design with black highlights makes this sweeper look attractive. It is compact and lightweight, which allows for easy operation and handling. Being automated, this carpet cleaner by Karcher eliminates the effort involved when using manually operated floor cleaners. This sweeper is ideal to use on hard floors and to clean all kinds of debris. It features a rotating brush that is relatively large and allows for edge to edge sweeping. The swivel steering allows for outstanding control and makes it easy to clean areas that are usually difficult to access.
Pros
Cordless design
Rechargeable battery
Auto-start system
Easy-to-empty dirt cup
Cons
The red finish on this sweeper gives it an outstanding and stylish appearance. Apart from being visually attractive, as a sweeper, it is more than capable of picking up small debris. It is versatile, with the ability to clean nutshells, pet hair, and waste paper. The entire unit is easy to assemble and even disassemble when required. This cleaning unit offers the flexibility of 180° free rotation. It also includes easy sliding rollers to ensure a quick and quiet cleaning experience.
Pros
Eco-friendly
User-friendly
Multifunctional
Lightweight design
Energy-saving machine
Ideal for short, medium, and long-haired carpets
Cons
The handle may be a little loose.
This sweeper by Yocada bears a yellow finish and looks quite modern. Its entire construction is a combination of metal and plastic. The rotating brush rolls make it suitable for picking up even the minutest of debris. The debris can be easily released from the cleaner by pushing the levers designated on the cleaning unit. Much of its popularity arises from its ability to clean carpets, rugs, and floors. If a versatile carpet sweeper is what you're looking for, this cleaning unit will suit you well.
Pros
Eco-friendly
Multifunctional
Easy to assemble
Dustpanless design
Cons
May require a lot of effort for effective cleaning
Are you looking to purchase the best carpet sweeper? Do you prefer manually operated sweepers to mechanized ones? If so, this blue colored carpet sweeper by EZ SPARES might be the one for you. Apart from its user-friendly design and quiet operation, another great feature is that it includes a built-in dustpan. Its construction and design allow it to fold flat to reach tight spaces. Packaged along with this sweeper is a brush that can be used to clean the bristles on the unit.
Pros
Versatile
Eco-friendly
Lightweight and portable
Ensures quick and easy cleanup
The compact design makes for easy storage.
Cons
May not be the best for picking up hair or fur
Its red and black design goes perfectly well with its overall design. While this sweeper can clean carpets well, it can do an even better job on floors. Its versatile use is attributed to its well-defined brushes that can clean rough as well as smooth surfaces. Thanks to its stainless steel and plastic casing, this unit is relatively durable and will stand the test of time. The overall design is compact and ensures ease of use.
Pros
Eco-friendly
Durable build
Collapsible handle
Removable debris tray
Cons
The handle may be a little too short.
This PVC-free and eco-friendly carpet sweeper is ideal for quickly cleaning up the everyday mess. Its blue design and 11-inch wide cleaning surface are perfect for cleaning large areas. It can work equally well on carpets and hard surfaces like floors. The rotating brush rolls make cleanup relatively easy and allow for finer particles like crumbs to be picked up. All while its low profile height allows for cleaning hard-to-reach areas like underneath sofas and beds.
Pros
Lightweight design
Available in multiple colors
Folds flat for convenient storage
Dual dustpans prevent spilling of dirt
Cons
May not be ideal for cleaning fur
Its simplistic design and solid bold black color make this carpet sweeper by Sagler highly desirable. Its operation is simple since it is manually operated. It features four wheels that allow for the sweeper to move smoothly over many surfaces, including floors. The easy assembly and disassembly make this product extremely portable and convenient to carry from one place to another.
Pros
Compact
Cordless design
Flat lying handle
Picks up small dirt particles
Cons
May require a lot of effort to clean effectively
The complete white finish makes this sweeper look different from the rest. It features an extra-long handle that makes it easy for people to reach all corners of the house, including the difficult-to-reach spots. This carpet sweeper can do an equally good job on floors. It's capable of picking up small debris, including pet hair. If you're looking for a carpet sweeper that looks good and functions well, this may be the one for you.
Pros
Easy to store
Dual roller brush
Eco-friendly design
Double garbage box
Cons
The sweeper may not be very durable.
Choosing the right carpet sweeper can be a tough choice to make. Furthermore, the numerous carpet cleaners available online may send you into a world of confusion. Here are a few things to bear in mind before deciding which carpet sweeper to purchase.
How To Choose The Right Carpet Sweeper
1. Type
Before investing in a carpet cleaner, it is integral to know which one to choose. When it comes to carpet cleaners, there are two types — the ones that are manually operated and the ones that work with rechargeable batteries. While manual carpet cleaners usually require more effort, they are more reliable as they don't depend on the battery's charge level.
2. Form factor
Another important consideration is the form factor. This includes the size and shape of the carpet cleaner. Since it has to be carried from one room to another, it's wise to invest in a lightweight, compact, and portable one. Choosing a carpet cleaner with a long handle is also advisable.
3. Material
The most common materials used for the construction of carpet cleaners are stainless steel and plastic. A carpet cleaner that is made of stainless steel with just a little plastic is worth investing in. This is because the stainless steel construction not only makes it durable but also makes it rust and corrosion-free.
4. Noise
While this may not seem to bother you at first, a noisy carpet cleaner could be your worst nightmare. Unfortunately, some of the most noisiest carpet cleaners are mechanized ones. Purchase one that cleans effectively and results in the least noise as possible.
Frequently Asked Questions
1. Are carpet sweepers good for all kinds of surfaces?
No, while some clean both floors and carpets, most carpet sweepers are best used on carpets. The wheels and cleaning bristles are designed to work on certain surfaces, and using it on rough surfaces that they aren't intended for may even ruin the carpet sweepers.
2. Are carpet sweepers hard to move?
This will entirely depend on the carpet sweeper in question. Some are more flexible than others owing to their flexible heads and handles, while others do not offer the same range of motion. It is important to purchase one that provides flexibility and a good range of motion. Mechanized carpet sweepers are often easier to move than manually operated ones.
3. How do you keep a carpet sweeper from smelling?
The best way to avoid bad odors is to clean the carpet sweepers regularly. The dirt must be removed from the dust collection bag immediately after use. The brushes on the carpet cleaner can be cleaned with a soap solution and warm water to eliminate finer dust particles and foul odor.
The good thing about some carpet cleaners is that they can be used to even clean floors. Apart from that, most can be dismantled. Portability, ease of storage, and slim form factor allow them to be carried conveniently from one place to another. Over time, advancements in technology have made some groundbreaking discoveries concerning carpet sweepers. It's probably time to take that leap of faith and invest in a cleaning unit that will bring you no regrets. Before you make the decision, carefully study our list of the 15 best carpet sweepers to purchase.
The following two tabs change content below.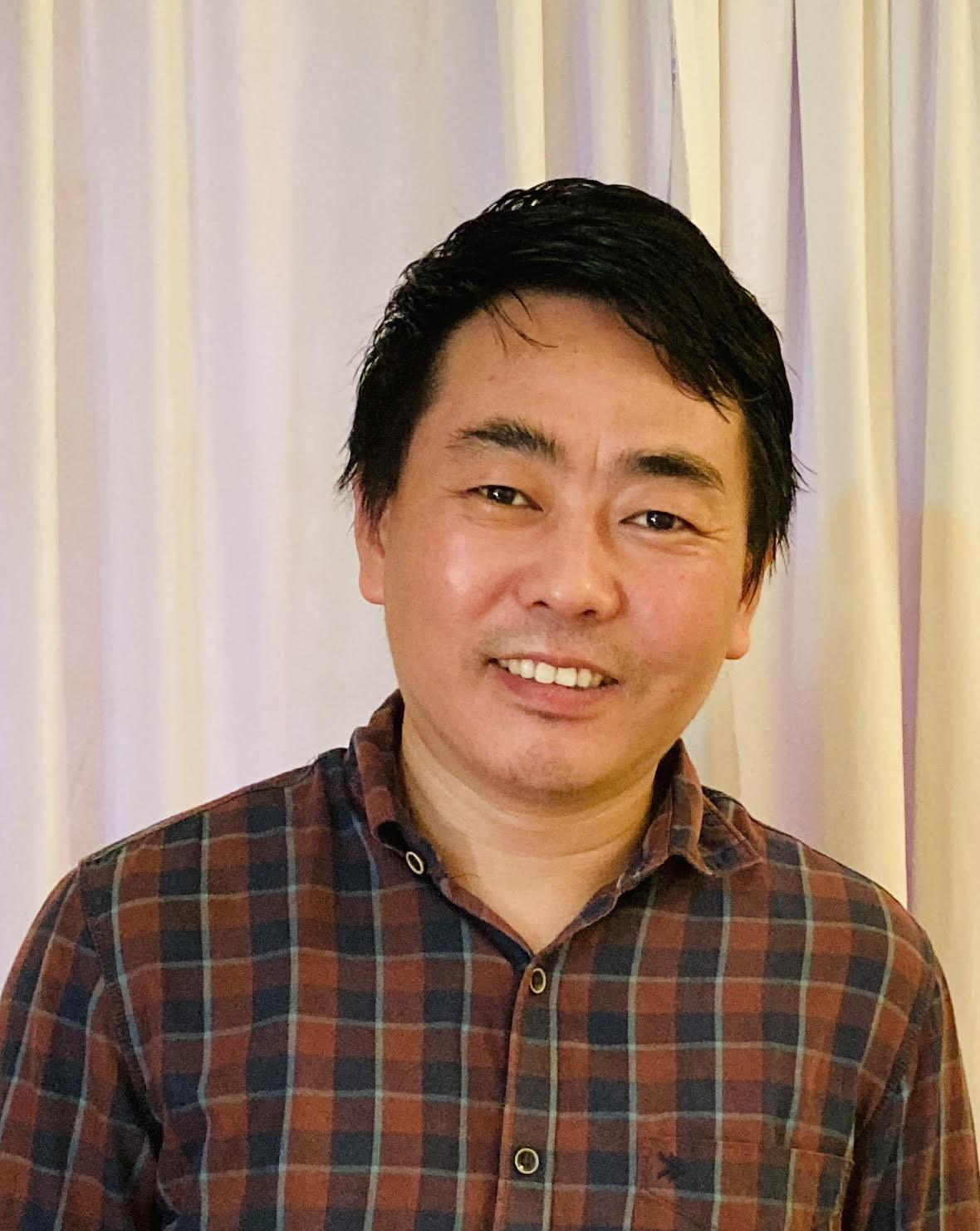 Wedetso Chirhah
Wedetso Chirhah holds a masters degree in English Literature. He had written content for more than 15 B2B websites and edited school books before joining MomJunction as an editor. Wedetso ensures the articles meet the highest editorial standards. He enjoys making content understandable and relatable to readers, and he is a big fan of the versatile em dash. He also...
more