If you are looking for a sophisticated gift, a cheese gift basket can be suitable. Paired with meat or snacks, cheese works well on every occasion. However, choosing the right type of cheese might be challenging. So, we bring you a list of the best cheese gift baskets to help you choose the right cheese.
Top Products From Our List
10 Best Cheese Gift Baskets
The all-occasion gift pack from A Gift Inside contains two Comice pears, one Bosc pear, one red pear, one Braeburn apple, one granny smith apple, one navel orange, three mandarins, a six-ounce fresh-style natural cheddar cheese, three-ounce roasted and salted almonds, and two-ounce olive oil sea salt crackers. This whole collection is organic as the items are farm-grown. The creamy cheddar cheese is flavorful and has a texture that pairs well with the fruits. They come packed in a reusable wicker basket with care to protect the products.

The 55-ounce meat and cheese gift box from Hickory Farms has a smoke-flavored gouda blend, three beef summer sausages, a four-ounce farmhouse cheddar cheese, a four-ounce jalapeño cheddar blend, a six-ounce harvest cheddar blend, one-ounce golden toasted crackers, and a four-ounce creamy Swiss blend. This pack has a long shelf life, suitable for small gatherings or parties.

The Farmhouse Favorite collection from Hickory Farms contains two ten-ounce summer sausages, a six-ounce smoked gouda blend, one-ounce toasted crackers, a four-ounce mission jack blend, and a four-ounce smoked cheddar blend. The pack weighs 35.2 ounces, is shelf-stable, and is suitable for small gatherings.

Dan the Sausageman's gourmet gift basket comes in a reusable, environment-friendly wooden box. It contains a ten-ounce original summer sausage, a roasted garlic red pepper sausage, two-ounce alder smoked salmon, a six-ounce Wisconsin cheddar cheese, 2.3-ounce red chocolate cherries, Elki water crackers, 1.5-ounce honey-roasted peanuts, 1.75-ounce sweet hot mustard, and two Dilettante chocolate truffles. All these foods are ready to eat, have a long shelf life, and are suitable for any charcuterie platter or gifting.

The eight-piece deluxe set from California Delicious includes a 3.5-ounce Monterey Jack cheese, a Merlot cheddar cheese, three five-ounce summer sausages, a 3.5-ounce Brie cheese spread, three-ounce mixed dried fruits, dried apricots, nut and berry trail mix, Napa valley mustard, three flavors of salami, and three-ounce of pistachios. The classic gourmet pack of savory snacks is suitable for all occasions, and it comes in California Delicious's signature wood crate.

The gourmet nine-piece set contains two four-ounce cheddar cheese and pepper jack cheese, one six-ounce dipping pretzels, two two-ounce water crackers, sweet and tangy mustard, and five-ounce mustard for cheese. These items are carefully handpicked, ready to serve, and do not require refrigeration.

With a nutty combination of cashews, almonds, pecans, and cheese, the Sugar Plum gift basket is gluten-free, flavorful, and unique. It contains four-ounce kettle-cooked nuts, including smoky whiskey almonds, plain maple pecans, salted cashews, and four-ounce bacon cheddar cheese, white cheddar cheese, and bruschetta jack cheese.

The cheese sampler gift pack from GiftWorld contains many types of cheese from around the world. While Spain's Manchego cheese is semi-soft and made of sheep's milk, Chatelain Brie cheese from France is creamy, buttery, and soft. It also has the Castello Gouda from Holland, which is semi-hard, mildly sweet, and nutty, the Horseradish cheese from Yancey, which is an aged sharp cheddar cheese with fresh horseradish, and a Dalmatia fig spread with a six-inch cheese knife.

The elaborately decorated gift basket from the Gift Basket Village contains various crackers, meats, cheese and cheese spreads, and cookies. It includes the Wisconsin Swiss cheese, Wisconsin cheddar cheese, Brie cheese spread, Camembert cheese spread, Chipotle Gouda cheese spread, dipping mustard, beef salami, a nutty gourmet snack mix, pretzels, shortbread cookies, and crackers. The treats are packed in a beautiful basket, and it is suitable for all occasions.

The gourmet cheese gift basket contains ready-to-eat gourmet food, including naan crisps, pretzel sticks, cheddar and bacon cheese spread, smoked gouda, lemon cakes, hot honey crunch mix, Daniele soppressata salami, hummus, milk chocolate truffles, and more. This collection comes packed on an eco-friendly bamboo cutting board and includes a cheese knife. You can add personalized messages while sending the basket for a personal touch.

How To Choose The Right Cheese Gift Baskets?
Here are a few things to consider while choosing the right cheese gift baskets.
Trustworthy source: Cheese tastes significantly different depending on how the wheels are treated. Make sure to buy from skilled cheesemakers or reputable cheese stores for the best quality.
Assortment: Choose a cheese basket with various cheeses and a few other complementary items. If a collection is themed and includes one type of cheese, ensure the basket offers enough quantity.
Customize: Choose gift baskets with options to personalize to create a more impactful gesture.
Nothing beats the warm fuzzy feeling of getting a handpicked holiday present from a loved one. If you have a cheese-loving friend or family member, a cheese gift basket might be the ideal present for them. We hope you can find the right present from this list of the best cheese gift baskets.
Recommended Articles:
The following two tabs change content below.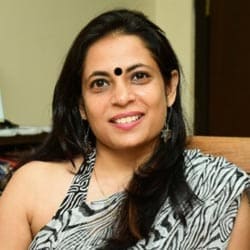 Priti Bose
Priti Bose is a poet, songwriter and blog writer. She did her masters in English, Public Relations and Advertising. Her creative skills and hunger for details make her do in-depth research on the topics she covers. For MomJunction, she writes on product analysis and reviews, especially for kids' products, toys and gifts. Before her association with MomJunction, Priti worked in the...
more