Car seats are designed to ensure maximum safety for your child during car travel. Chicco car seats use padding and materials that provide maximum security. These car seats come with neck support, side protection, leg protection, and harnessing for a stress-free and convenient ride.  They protect the child from accidents and help prevent side impacts. Along with the safety of the child, it also allows parents to travel with ease. Here, we have a list of the best Chicco car seats, along with a buying guide.
Top Products From Our List
5 Best Chicco Car Seats
The 2-in-1 harness+ booster car seat by Chicco MyFit two-in-one car seat comes with a nine-position headrest for a comfortable posture. With a four-position recline, it ensures wide adjustment for improved vehicle fit and comfort of your child. This Chicco toddler car seat is constructed with EPS energy-absorbing material for dual protection. The reinforced steel frame offers superior impact protection.
Pros
3D air mesh
Zip and wash fabric
Ergonomic seat
Adjustable headrest
Side cup holder
Cons
Cup holder may not be steady

The portable car seat has spring-loaded leveling foot bubble level indicators. It comes in Orion color and includes a SuperCinch tightener that helps secure and tightens the vest. The seat quickly latches into the car seat and is compatible with all Chicco strollers. This baby car seat features a five-point harness that locks in your baby securely.
Pros
Easy to install
Removable head and body support
One-pull harness
Easy to carry
Easy to place the child in and out
Cons
Neck strap might cut or rub the sides of the skin

The fathom-colored car seat allows reclination to four positions. The nine-position headrest provides support for the child and can be adjusted as per comfort. It features a duo guard side protection to absorb accidental impact. The triple foam padding add comfort to the ride. The lock sure belt system and premium latch connectors allow easy installation.
Pros
Easy-to-clean cup holders
Adjustable seat
Versatile
Breathable fabric
Cons

Chicco four-stage FitKit system car seat can be converted from rear-facing to forward-facing and booster to accommodate infants and older kids. This 4-in-1 convertible car seat comes in stratosphere color and is a multi-staged construction with easy-to-remove layers. It is designed with ride-right bubble levels, an easy-to-tighten latch, and a lock sure belt-tightening system to secure the seat quickly. The steel frame with a dual foam protection around the head and torso helps absorb impact.
Pros
Nine-recline position
Saves space
Easy to install
Comfortable
Cup holders
Ten-position headrest
Cons
Might be difficult to clean

The nine position recline seat features a dual-layered EPS energy-absorbing foam. It is designed with a SuperCinch latch-tightening and lock sure belt system for a secure ride. The carbon color Chicco NextFit zip convertible car seat easily transitions from rear-facing to front-facing. It also features a nine-position headrest and accommodates older children by removing the newborn positioner.
Pros
Washable padding
Easy to install
Includes a cup holder
Zip-off design
Cons
May not be easy to carry the child in and out of a seat

How To Install The Chicco Car Seat?
The following steps would help you install a Chicco car seat.
Use either a lower anchor or a seat belt to anchor the seat securely
The safest spot to secure the seat is the center of the rear seat
If you are using a seat belt instead of a lower anchor, pull the seat belt till it reaches the locking position.
The harness that holds your babies in place should be a snug fit.
Frequently Asked Questions
1. When should I remove the newborn positioner from my infant car seat?
You can remove the newborn positioner from an infant car seat when the child turns five to six months old. As you pull the cushion, the seat will drop down and provide more room for the grown-up baby to sit.
2. What is the difference between a car seat and a booster seat?
A car seat is designed to secure your child via a five-point harness, and it can be rear-facing or forward-facing, while the vehicle seat belt secures a booster seat. The booster seat raises the child to the correct position so that the vehicle seat belt can fit them correctly at the hip and the shoulder.
3. Which is the best spot in my vehicle to place the car seat?
It depends on the type of car and the number of passengers in the car. Otherwise, the safest place to keep your car seat is at the back seat, away from active airbags.
4. What should I do with my expired car seat?
If the car seat is in good condition and complies with standard safety norms, you can donate it to your friends or local charity. However, if the condition is not up to the mark, dismantle the car seat and recycle the parts.
5. Can I use my car seat after a crash?
To ensure your child's safety, it is advisable to replace your car seat or booster after a crash. However, if the collision is minor, ensure the safety of the car seat before reusing it.
The safety and comfort of your toddlers are of utmost importance while traveling in the car. Chicco car seats come with innovative features and provide a safe ride for your child. You can ensure enhanced protection for your child by using the best Chicco car seat.
Recommended Articles:
The following two tabs change content below.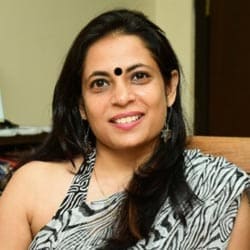 Priti Bose
Priti Bose is a poet, songwriter and blog writer. She did her masters in English, Public Relations and Advertising. Her creative skills and hunger for details make her do in-depth research on the topics she covers. For MomJunction, she writes on product analysis and reviews, especially for kids' products, toys and gifts. Before her association with MomJunction, Priti worked in the...
more