Chickens tend to make a mess and throw all the debris and droppings into their feeding bowls.  And cleaning these bowls frequently can be a pain. The best solution to this is providing your flock with a chicken waterer. Chicken waterers can provide your chickens with a continuous flow of clean and fresh water.
This post brings you a list of the best chicken waterers. So, keep scrolling and pick a waterer to keep your flock hydrated and healthy. However, before we dive into the list, let's have a look at the different types of chicken waterers.

Types of Chicken Waterers
Most chicken waterers available in the market fall under these two basic types.
Gravity-fed chicken waterer: This type of waterer works on gravity. The design entails a water supply tank and drinking cups with valves to control the water flow. Most poulterers prefer this model as it allows the flock to drink water easily from it. The drinking cups automatically get refilled every time the chickens drink from them.
Nipple-fed chicken waterer: This is a hygienic option for supplying clean and fresh water to your flock. The nipple fed system includes a water supply tank to which spark-plug-like devices (nipples) are attached. The chickens need to peck the nipples to drink water. This is the best option to feed water to chickens as it reduces the chances of the water getting dirty.
Top Products From Our List
11 Best Chicken Waterer
RentACoop auto-fill cups are perfect for keeping your poultry hydrated in warm temperatures. This pack contains six auto-fill watering cups that need to be connected to a water supply unit–it could be a bucket, barrel, PVC piping, or food container. All you need to do is follow the instructions to install the cups depending on your farm layout and the needs of your flock. Freshwater flows into the cup automatically without the use of tabs and valves as the flocks drink the water from the cups.

Pros
Suitable for gravity-fed systems or a float valve or pressure regulator
Maintains the right water level with no overflowing problems
Large, durable plastic cups
Avoids drowning
Easy to refill
Available in different pack sizes to suit different flock sizes
Cons

RentACoop chicken waterer comes with four horizontal nipples, with two on each side of the bucket. The two-gallon bucket provides enough water to four hens for more than five days and has a lid with a cap opening to let you fill in the water using a garden hose. You could also open the lid for a wider mouth opening. The poultry waterer can be hung in the corner of the chicken coop or just placed on the ground to let the chickens peck the nipples to have a drink.

Pros
Made of 100% food-grade and BPA-free plastic
Access to clean and fresh water 24/7
Easy to refill
Cone lid cover prevents chickens from roosting on the top
Easy to install
No water wastage
Cons
May take time for the flock to learn how to drink from it

The Little Giant plastic dome waterer is a gravity-fed waterer that can hold eight gallons of water. The waterer is off the ground to make it convenient for the flock to drink from it. As the chickens drink from it, the tray slowly fills back to its optimum level. The top lid is easy to remove, and the tank can be filled with a garden hose.

Pros
Made of sturdy and durable heavy-duty plastic material
Dome-shaped design prevents roosting on the top
Gasket on the lid to prevent spillage
See-through plastic material to check the water level
Easy to assemble
Deep water tray
Cons
Tank may not be easy to clean

Royal Rooster watering and feeding set is perfect for a chicken coop with four to six chickens. The waterer has a one-gallon capacity and includes two watering cups at the bottom. These cups are valve-operated and offer a steady flow of water when the chickens drink from them, thus giving them fresh water every time. The feeding system holds 6.5lb of feed and comes with a rain cover. The set further includes two lids and four aluminum brackets and screws for wall-fitting

Pros
Suitable for use inside or outside the coop
Includes a hook for easy hanging
Keeps the feed and water off the ground
Avoids feed and water wastage
Made of UV-resistant PVC and ABS plastic material
Easy to put together
Cons
Waterer may start leaking after extended use

Little Giant round hanging waterer is best suited for adult birds and has a capacity of 16oz. It is recommended for someone maintaining a very small flock of chickens. The waterer is made of galvanized steel and has built-in hooks to keep it off the ground. Further, this gravity-fed waterer has a single container that works as a water storage unit and drinking tray.

Pros
Suitable for use as a feeder too
Rounded edges to avoid chaffing and injuries
Reduces spillage and soiling of water
Requires no assembly
Easy to install
Cons

Cruzadel auto-refill poultry drinker cups allow you to customize the watering system as per your coop layout. This pack includes six watering cups that are easy to connect to a bucket or a PVC pipe. You can choose the bucket capacity according to the flock size or connect the cups to different buckets and place them at different positions. In addition, the watering cups have a float regulator to keep the water at an optimum level and avoid spilling and overflowing.

Pros
Easy to install
Sturdy and durable
Avoids splashing of water
Easy to rinse
Cons
May not be ideal for use in places with freezing temperatures

BriteTap Model 2 is a new version of chicken water designed with a nipple feeding system to keep the water clean and fresh. This chicken nipple waterer is specifically designed to fit Igloo and Rubbermaid beverage coolers, and you can also attach the waterer to other buckets by drilling a hole into them. It features a drinking nipple valve on either side and a cleanout plug in the center that makes cleaning effortless. The waterer offers enough water for up to 16 chickens.

Pros
Made of BPA-free plastic material
Avoids water contamination caused by dirt and droppings
Easy to install
Longer metal nipples make pecking easy
Requires no regular cleaning
Keeps the water cool in summers
Cons
May leak after extended use

The nipple waterer from Premier 1 Supplies has a one-liter water capacity and is easy to install with two different wall hanging brackets included. The hanging brackets can be used to attach the waterer to the brooder or coop wall. In addition, this waterer comes with a single nipple tap that supplies clean and fresh water to the little chicks all day long.

Pros
Multiple ways of installation
Height-adjustable bracket
Keeps the water away from droppings and other contamination
Prevents drowning of chicks
Easy to open and refill
BPA-free plastic
Cons
Wall bracket may not be durable

Love My Hens poultry waterer from Love My Banyard is made with food-grade stainless steel material. It has a capacity of 1.3 gallons and is perfect for up to six chickens. The watering can is mounted with horizontal nipples, and the tight-fitting lid keeps the water clean and fresh all day long. The design also features a long handle that makes it easy for you to carry and hang it anywhere your flock frequents.
Pros
Made of phthalate- and BPA-free material
Wide mouth lid for easy rinsing and refilling
Prevents water spilling and contamination
Includes one spare nipple
Sturdy and durable
Cons
May take time for the chickens to learn how to use it

Auto-Fill Automatic chicken waterer comes with a five-gallon capacity bucket along with four drinking cups, a garden hose connection, a snap-on lid, and a steel hanger. All you need to do is hang it or place it on slightly raised ground, connect it to the garden hose, and turn on the water supply. Moreover, the waterer refills automatically.

Pros
Provides clean and fresh water
Saves you from regular refilling
Easy-to-clean cups
Avoids spilling and splashing onto the ground
Automatic fill valve system
Food-grade material
Cons
May clog up pretty quickly

Harris Farms poultry drinker features a double wall, which creates a vacuum process to ensure a constant supply of water into the drinking tray. It is made of heavy-duty galvanized steel and has a water capacity of five gallons. This chicken waterer has a simple design suitable for mixed flocks and chicks.

Pros
Sturdy and durable material
Easy to rinse and refill
Cone-shaped lid to prevent roosting on the top
Compatible with Harris Farms heated drinker base
Cons

How To Choose The Right Chicken Waterers?
Here are a few factors and features that you should consider to pick the right chicken waterer for your flock.
Material: Chicken waterers are made of materials such as plastic, stainless steel, and galvanized steel. When choosing a plastic waterer, ensure the plastic is made of food-grade material and free of BPA. Plastic waterers are lightweight, while the metal waterers are long-lasting.
Type: Consider the type that is best suited for your chicken coop or backyard.
Size: Choose the water capacity of the waterer according to the flock size and how often you plan to refill the tank.
Climatic conditions: If you live in a cold climate, consider choosing a heated chicken waterer to prevent the water from getting cold. You may also buy a heating base for the colder months.
Poultry composition: Choose the depth, size, and quantity of the waterers based on the flock composition. Chicks prefer drinking from shallow waterers, whereas ducks prefer drinking from deep bowls.
Additional features: Chicken waterers with handles and hooks are convenient to hang on the walls, inside and outside the coops. Look for features that make it easy for you to carry, refill, and rinse the waterer.
Frequently Asked Questions
How much water does a chicken need?
A chicken may require anywhere from half a liter to five liters of water a day depending on its breed and size and the season.
How many waterers will my flock need?
The number of waterers your flock needs depends on the size of your flock. A two-gallon chicken waterer with four drinking cups is suitable for eight chickens per day or four chickens for two days. So the more chickens you have, the more waterers you need.
How should I clean a chicken waterer?
You can use a brush and dishwashing soap to clean the waterer. You may also clean it with a diluted bleach solution and rinse well to prevent bacterial growth in the water reservoir.
Chicken waterers are helpful to keep your flock hydrated. They are the preferred choice for keeping the water clean and fresh and saving you from the hassles of frequent refilling and cleaning. No matter what flock size you are maintaining, this list includes a wide range of waterers with different capacities that are perfect for different flock sizes and backyards.
The following two tabs change content below.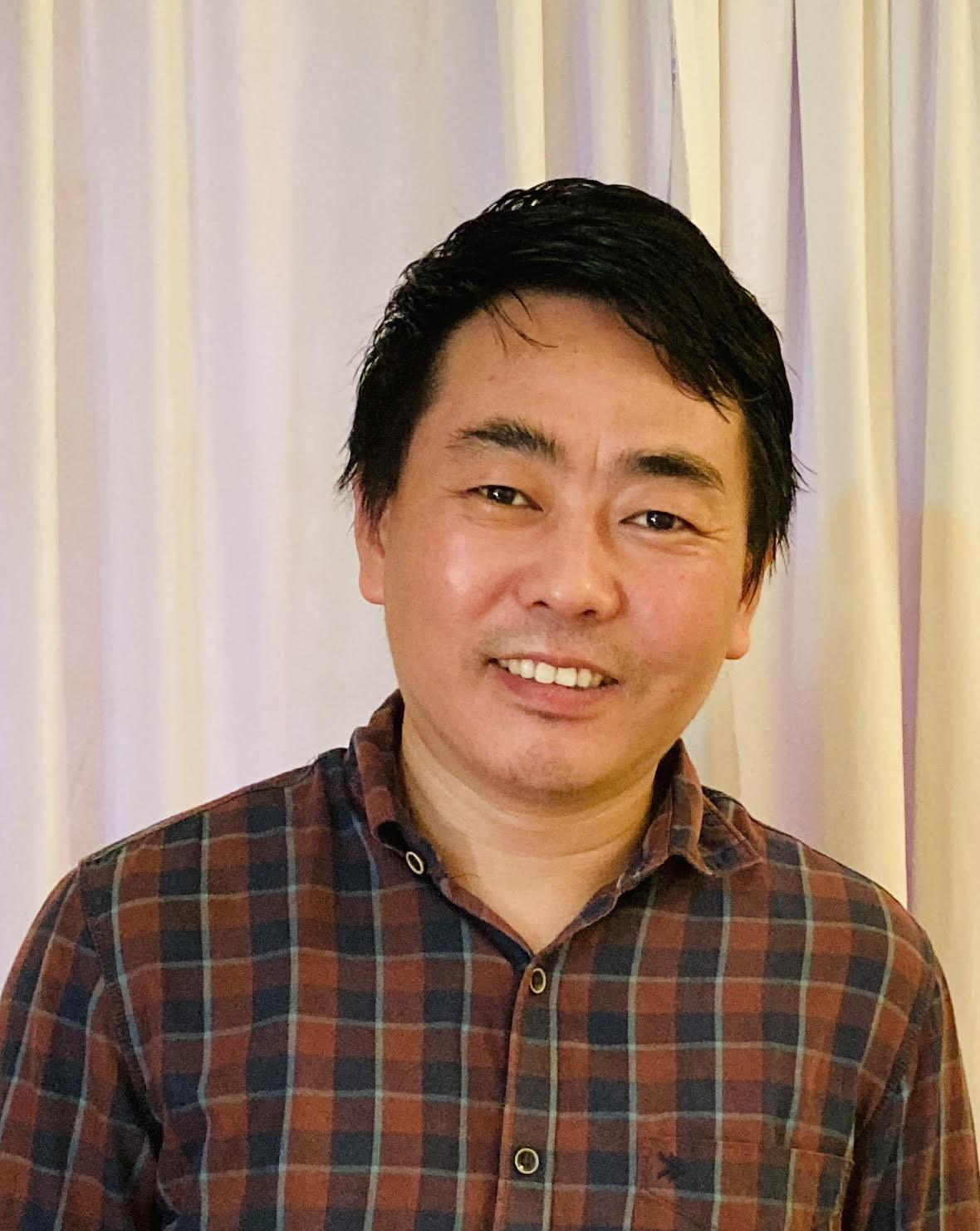 Wedetso Chirhah
Wedetso Chirhah holds a masters degree in English Literature. He had written content for more than 15 B2B websites and edited school books before joining MomJunction as an editor. Wedetso ensures the articles meet the highest editorial standards. He enjoys making content understandable and relatable to readers, and he is a big fan of the versatile em dash. He also...
more