The inseparable Christmas tradition of crackers started with pops and lame plastic toys inside. Today the crackers have stepped to being fancy, stylish, and luxurious. In 1840 a London Confectioner, Tom Smith got inspired by French bonbons and created the Christmas cracker. Later, a 'pop' was added to the cracker with gifts, hats, and jokes inside.
Here is our list of the best Christmas crackers to create a 'bang' this Christmas.
Top Products From Our List
5 Best Christmas Crackers
The eight packs of Moon Boat holiday crackers have a unique no pop, no-snap design. They come in Santa Claus and Christmas Elf prints, packed in a nice gift box. Each cracker measures 10×2 inches and contains a small gift, a joke, and a paper hat.

The end of Autumn marks the beginning of the festive season, and the Iconikal table favors of beautiful golden autumn leaves are iconic. This pack has six favors of nine-inch long and does not pop or snap. Each favor is traditionally opened by a person who puts on the hat and reads out the joke. Each favor includes a hat, a joke, and a small gift.

The 10×8.5 traditional plaid English Christmas crackers are symbolic to Robin Reed. These unique Christmas crackers are classic, featuring novel embossed foil with golden glitter ribbons tied at each end. These fun crackers contain party paper crowns, a joke, trivia or anecdote, and a cute gift.

The Toyland Christmas decorations come in a pack of ten red and gold party favors. They look beautiful as centerpieces and on the tree. Each favor is decorated with star patterns and contains a hat, a motto, and a novelty gift.

The handmade easy-to-use winter holly Christmas favors are fun for every age group. The set has six tissue crowns and can be part of table decoration or make a good additional handy piece for any household gift.

How To Choose The Right Christmas Crackers?
Here are some points to keep in mind while buying Christmas crackers.
Theme: If you have themed parties for Christmas, you may want to look for crackers of themed designs. Christmas crackers may come with Santa, reindeer, stars, and Christmas tree prints. You could even match them to a color theme.
Decorations: Some crackers are to be popped, while others can be used as centerpieces and tree decorations.
Gifts: Most crackers have small novelty gifts inside, but some crackers also contain expensive, fancy, branded gifts that you can present to loved ones as Christmas gifts.
Popping: Crackers have to be snapped for making a popping sound that is fun and exciting. Pick no-snap, no-pop crackers this Christmas if you have children or pets who may get scared with the sound. 
Christmas crackers may pop or not, but they do bring a novelty factor to your holiday celebrations. The crackers pop out hats, jokes, and small gifts that add fun and excitement amongst family and friends with beautiful designs. Pick one of these best Christmas crackers to use as decorations and pop to surprise everyone.
The following two tabs change content below.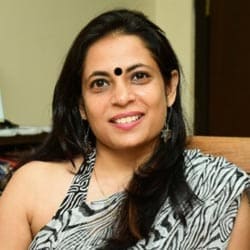 Priti Bose
Priti Bose is a poet, songwriter and blog writer. She did her masters in English, Public Relations and Advertising. Her creative skills and hunger for details make her do in-depth research on the topics she covers. For MomJunction, she writes on product analysis and reviews, especially for kids' products, toys and gifts. Before her association with MomJunction, Priti worked in the...
more