Christmas is magical in every way, and Christmas movies for kids are fantastic at capturing the enchantment of the season. Santa and his reindeer-drawn sleigh soaring across a lovely night sky, lit by the warm glow of the lights and the brightness of candles in our windows, bring the joy and warmth of Christmas to every child. Wonderful presents and toys fill happiness all around. Christmas movies are the finest method to delight your children and bring in the holiday spirit as the magic of the season shines brightly. Keep reading this post for a list of films your children will appreciate throughout the holiday season.
35 Christmas Movies For Kids
1. Noelle
Anna Kendrick shines in this wacky Christmas movie that portrays Christmas as a family affair; even for Santa's family. Santa's son Nick is all set to don the mantle of Santa Claus and carry on the family business, with one twist — he's not very good at it. Despite encouragement from his sister Noelle he mysteriously disappears before Christmas and, it's Noelle's job to find him in time.
2. The Nutcracker And The Four Realms
While this isn't a Christmas movie per se, it's definitely got a strong holiday theme. Clara receives a magical thread that guides her into a parallel universe with gingerbread soldiers, magical ballrooms, and armies of mice. This film is a twist on the original Nutcracker story but executed perfectly with all the hallmarks we've come to associate with the holiday season.
3. The Christmas Chronicles
This Netflix special has everything you'd want from a classic Christmas movie — the theme of family, the anticipation of Santa's arrival, and a magical journey and important lessons to learn. A must watch for the entire family.
4. Dr. Seuss' The Grinch
An animated adaptation of the timeless classic The Grinch Who Stole Christmas, The Grinch is a grumpy, sarcastic creature whose entire motivation is to steal Christmas. When faced with a young girl's festive spirit and kind heart, The Grinch is challenged in ways he never thought possible.
5. A Christmas Story
A timeless classic from the 40s, this film encapsulates everything it means to be in a middle-class American family during the holidays. From pining for gifts to feeling like adults who don't understand, this movie will have the entire family laughing along with festive cheer.
6. Rise Of The Guardians
While this may not be a true Christmas movie, Rise of the Guardians is packed with festive themes. An evil villain is trying to snuff out the innocence of children, and a team of heroes from our childhood must team up to stop this. The movie features Jack Frost, The Sandman, Tooth Fairy, and the Easter bunny. With this star cast of our childhood heroes and great voice acting, this is a great family movie for all.
7. Frosty The Snowman
When a magic hat brings Frosty the Snowman to life, he knows he has to reach colder climates before he melts! With some help from friends, he sets out on a journey to the North Pole, not knowing that he's being pursued by an evil magician who wants his hat back.
8. A Charlie Brown Christmas
Charlie Brown thinks Christmas is too commercialized. He decides to direct the school play where he learns about the true meaning of Christmas. Children and adults alike can enjoy this beloved movie as Charlie Brown uncovers the true meaning of Christmas.
9. It's A Wonderful Life
A thought-provoking and meaningful film, Frank Capra's holiday classic encompasses themes like community, family, Christmas spirit, and human nature. The heart-warming tale tells the story of a man faced with an existential crisis. The protagonist contemplates suicide, but an angel saves him and shows him how the world would be if he had never existed.
10. Elf
When one of Santa's "elves" at the North Pole realizes he's actually a human, he embarks on a journey to discover his parents, particularly his father. What follows is a comical story of identity, belongingness, morality, and acceptance. Elf is a wholesome and hilarious fare for all.
11. Frozen
This Disney flick is something the whole family can enjoy. A Princess goes on a quest to stop the endless winter inflicted on the world by her own sister. She has some help with a talking snowman, a reindeer, and a mountain man on the way across this beautifully animated musical journey that will make you want to sing along. A perfect pick if you love animated movies for the whole family.
12. Frozen II
The sequel to the hugely successful Frozen is suitable for all ages. With a slightly darker theme compared to the original, the movie is a musical delight. Frozen II tells the tale of Elsa and her friends who try to figure out the cause of her powers to save their kingdom.
13. Olaf's Frozen Adventure
Set in between the two Frozen movies, this animated short is the perfect watch for a lighthearted time with your family. In hardly 21 minutes of song and laughter, it explores how Olaf, Elsa, and Anna are like family to each other, as Olaf sets out to find the best Christmas family traditions from across the kingdom to make their first Christmas memorable.
14. The Nightmare Before Christmas
A slight departure from your standard Christmas movie, The Nightmare Before Christmas is a spooky take on Christmas. Jack Skellington, the ruler of Halloween Town, takes a keen interest in Christmas. He decides to make Halloween Town "take over" Christmas that year. What then ensues is a hilarious, spooky, and silly chain of events as the residents of Halloween Town do their best to emulate classic Christmas traditions. This movie features great artwork and animation in true Tim Burton's iconic style. The moral of the story: The grass isn't always greener on the other side.
15. Home Alone
This is a cult classic that brought Macaulay Culkin to the limelight in his role as Kevin McCallister. The family is all set for a holiday in France when Kevin is accidentally left behind as the family rushes to make their flight in time. Instead of feeling low, Kevin enjoys his newfound freedom. On Christmas Eve, two burglars want to rob the McCallister household while Kevin is home alone. What follows is a hilarious tale of comedy, ingenuity, and Christmas spirit. Home alone is a must-see for the whole family.
16. Home Alone 2 – Lost In New York
In this sequel to Home Alone, the McCallister family gets separated at the airport. Kevin boards a flight to New York while his family takes the Miami flight. Kevin has a great time in a lavish hotel and buys whatever he needs. He runs into the two criminals who tried to rob him on Christmas Eve. What unfolds is a great story full of humor and charity.
17. Klaus
Klaus is a spin on the origin of Santa. Klaus is an expert toymaker who doesn't really care about children. The expert toymaker, an equally cynical teacher, and a bumbling postman live in a gloomy city which has two feuding families. The group of unlikely friends pursues their own agendas. They unknowingly create the legend of Christmas. Klaus is a truly heartwarming movie with incredible dubbing and animation.
18. The Polar Express
The Polar Express is the self-discovery of a little boy who embarks on a journey to the North Pole on a magical train, The Polar Express. Along the way, he finds that Santa Claus, holidays, and even he have a deeper meaning than he thought. This is an amazing story for people of all ages, emphasizing the spirit of vacation and the power of children's faith.
19. Jack Frost
This movie starts on a glum note, with a neglectful father who's caught up with work. He dies in a car accident. He's given a chance to make amends when he returns as a snowman, and his son absolutely loves it! As they go about making the most of their time, there is palpable anxiety that their time together is limited as all snowmen melt eventually. Jack Forest is a charming holiday movie about the value of our loved ones and the time we have with them.
20. Arthur Christmas
An interesting look inside Santa's "operation" or how he manages to deliver all those presents on Christmas Eve one by one. In this film, he doesn't. He relies on a well-trained army of elves and technology to ensure every deserving child gets a gift. However, if a gift is missed, it must be completed by Santa's son Arthur and his father, "grandsanta" to make the delivery in an old-fashioned way via sleigh, in person. When they encounter obstacles and misfortunes, they begin to bond and realize the spirit of Christmas lies in the way the toys are delivered, and not just that they "magically" appear on Christmas morning.
21. Jingle All The Way
Arnold Schwarzenegger plays the caring father in this holiday action-comedy movie. Because of his busy sales work, he rarely has time to spend with his son. To mend things, he is determined to buy his son his favorite toy. The Turbo Man is the most popular toy of the season. On Christmas Eve, the search for the toy becomes challenging to the workaholic dad. With time running out, he becomes desperate in his quest to buy the toy in the Christmas shopping rush.
22. The Santa Clause
Scott accidentally injures Santa. He left with a suit, a reindeer-crewed sleigh, and instructions on how to take over Santa's role for this Christmas. As he goes around delivering presents, he begins to bond with his son, who lives with Scott's ex-wife and her new husband. Scott starts to resemble the iconic Santa Claus with his tummy and beard and white hair. The Santa Clause is a hilarious story with the Christmas spirit at the center of it.
23. Jingle Jangle
Part of Netflix's holiday catalog, Jingle Jangle is a treat for the eyes. With quirky inventions and marvelous toys, Jernonicus Jangle is the personification of every child's excitement for the holidays. When his apprentice betrays him and starts his own toy-making store, he is left bitter and disillusioned. He sees his old self in his granddaughter's inventive genius and holiday spirit as they embark on a journey to heal the family, the business, and most importantly, Jeronicus himself.
24. Santa's Apprentice
Santa must retire and must find a suitable replacement. There are some rules. The apprentice must be a boy named Nicholas (after the original Santa, St. Nicholas). He must be an orphan with a heart of gold. Santa finds a shy little boy as a replacement. The only problem is that the boy is acrophobic. Santa's Apprentice is a great story about finding yourself and discovering your true capabilities set within a Christmas theme.
25. A Christmas Carol (2009)
No list would be complete without this classic tale by Charles Dickens. Ebenezer Scrooge is the original Christmas Grinch who dislikes festivities. A Christmas Carol tells the story of Scrooge's journey from being a penny-pinching miser to someone who appreciates the true Christmas spirit. A Christmas Carol is a great rendition of a timeless classic with Jim Carrey's voice acting in multiple roles.
26. Grandma Got Run Over By A Reindeer
Jake has enough problems going into the holidays. His cousin is trying to take over the family business, and his parents are preoccupied. Worse, his grandmother gets run over by a reindeer from Santa's sleigh. As one would imagine, this isn't an easy explanation to give to his parents. So Jake embarks on an adventure to the North Pole to find his grandmother, proving along the way that Santa is real. A wacky film that comes from a classic Christmas folk song, this is something the whole family can enjoy.
27. The Cat In The Hat Knows A Lot About Christmas
Another entry in the famous The Cat In the Hat Knows A Lot series is this special story, which focuses on Christmas. After the Christmas party, the little reindeer feels sad and forlorn. The Cat in the Hat and his friends make sure he gets back to his family in time for Christmas. The only problem is his family lives far away in "Freeze-Your-Knees". This is a relaxing watch suitable for families with some unforgettable songs for you to sing together.
28. Prancer
When people think of Santa's reindeer, they usually think of Rudolph, which is largely due to the iconic carol about his red nose. However, in this film, the focus is on Prancer, who was injured shortly before Christmas and found by young Jessica. Her father wants to sell Prancer to a butcher, and Jessica's infectious spirit gradually changes the hearts of people around her. Prancer is an exciting story about the innocence of youth and the power of belief.
29. White Christmas
White Christmas has a lot of romantic comedy elements and is considered one of the greatest Christmas classics of all time with some parental supervision. When two successful singing and dancing duo join forces to save Vermont Lodge, sparks inevitably begin to fly. Matters get complicated as the inn is owned by the duo's commanding officer from the army. What follows is laughter and confusion. There are many classic Christmas songs in this timeless move, which is a good watch for the whole family.
30. Operation Christmas List
Barney and his friends are really excited about Christmas, but not for the usual reasons. This year Barney has a plan to make sure they get exactly what they want — the Patty Panda doll. With fears that this will sell out instantly in the Christmas rush, the boys hide in the local store to beat the rush. Unfortunately for them, there's a gang of thieves who have their own plans for the holiday as well. You're going to love this movie.
31. The Christmas Project
This movie features all the things you'd expect from a middle-school story, school bullies, sibling rivalry, pranks, and shenanigans. But when four siblings have to give their high school bullies their holiday gifts in secret, they learn more about love, brotherhood, and the power of forgiveness. The Christmas Project is a lighthearted film with a good message and great acting.
32. A Cinderella Story – Christmas Wish
Most people are familiar with the classic Cinderella story, especially children. This movie is a spin on the concept, incorporating a Christmas theme. Kat lives with her stepmother and step-sister, neither of them like her and entrusts a lot of work to her. She wants to pursue her dream of becoming a singer but instead appointed as the singing elf of Santa Land. When she is noticed by the person playing Santa and invited to the Christmas ball, her step-family will do everything possible to prevent it from happening. With no fairy godmother, only some holiday magic can save her!
33. Abominable Christmas
This movie tells the tale of a snowman in a Christmas setting. The snowman is not fond of humans as they're afraid of him. He cautions his two kids to stay far away from them. Chased out of hiding by an evil scientist, they run into humans who are good people. Spending Christmas with them, they come to realize what the holiday spirit really means and that there's good and bad in every species.
34. Christmas Break-In
When hyperactive nine-year-old Izzy's parents can't pick her up from school due to the blizzard, she's stuck there for a while right before the holiday break. Two criminals break into the school and take the janitor hostage. Luckily for the janitor, Izzy has a few tricks up her sleeve. Christmas Break-In is a must-watch.
35. The Search For Santa Paws
Santa gets hit by a cab and loses his memory. While this is happening, a young Quinn arrives at her new foster home run by a grumpy mother who dislikes festive or fun. When Quinn and her foster siblings run into Santa's puppy "Paws," they realize that Christmas is in danger, and they unite to save Santa. This film is from the creators of the hit Air Bud series and is sure to be a fun watch with your kids, mixing Christmas spirit with cute animal shenanigans.
Christmas is a time to celebrate and spend memorable moments with family. Whether by decorating the house, singing carols, watching movies, or exchanging gifts, Christmas is the perfect time to spread some cheer. Introduce your children to these heart-warming and enchanting Christmas movies for kids to enjoy together and teach them about the spirit of Christmas. Whether a timeless classic such as A Christmas Story or fascinating animated movies such as the Frozen series, these movies are intriguing and fun. So go ahead and pick your favorite one to enjoy the holiday season with your children.
Key Pointers
Watching some good Christmas-themed movies together as a family can help bring in the holiday spirit.
Elf, Rise of the guardians, and the favorite Frozen are popular Christmas movies for kids.
Scroll on to know other good movies such as Noelle, Klaus, and Home alone-II.
The following two tabs change content below.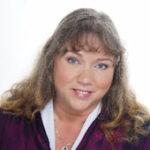 Katherine Paxton
(Applied Psychology Program)

Katherine Paxton is an internationally-known award winning author of the book "Counselling people on the autism spectrum; A practical manual". She graduated from a tri-university Applied Psychology Program of Campus Alberta (University of Alberta, Athabaska University, and University of Lethbridge). Katherine has supported people with diverse abilities for over a quarter of a century, including 15 years as a counselor...

more

Rohan Sinha
Rohan was an HR analyst before transitioning into a freelance writer/ editor. He holds a bachelor's degree in Business Administration with a specialization in Human Resources and previously worked as an analyst in Goldman Sachs. Having also worked in a media and post-production firm, he has special interest in films. Rohan is an avid reader with a passion for defense,...
more