Civil war board games are a popular game format with compelling and interesting storylines. These games are designed around the American Civil War and deal with conflict, expansion, and other elements. We have compiled a list of the best civil war board games that recreate the civil wars with interesting tools and rules to keep the players engaged. These games involve making strategies, teaming up or breaking alliances with other players, and expanding to gain power.
Top Products From Our List
5 Best Civil War Board Games
The strategy game is based on the battle between Captain America and Iron Man as they search for the Winter Soldier. Two to four players can play this game, and players have to play this game as Team Iron Man or Team Captain America. You have to control most territories, capture the Winter Soldier, and escape with the Quinjet to win. There are two ways to play the game, with five rounds each full of thrill and strategy. When the game is over, the team with maximum mission tokens wins the game.

Suitable for two players, it is a recreation of a war between the southern and the northern United States. The chess pieces feature various important historical figures, including President Lincoln, President Davis, General Grant, General Lee, and more. The board game includes a board made of premium frosted glass with checkered square boxes. Its chess pieces are made of polyresin and are individually polished and hand-painted. This set is suitable for children aged nine and above.

The civil war strategy game by GMT Games is a two-player board game created around the American Civil War. It covers the war from 1861 to 1865 on a large mounted map of the south-eastern United States. The players have to strategize, maneuver, and lead the war. The game includes shorter scenarios covering 1861, 1862, and 1863. It also involves military forces represented by strength-points and generals, naval battles, forts, leader promotions, and commerce raiders.

The intense civil war game by Upper Deck is the first issue of the three-part Civil War story arc. It is based on the conflict between Captain America and Iron Man for their different stances on the Superhero Registration Act. The world transforms into a big battlefield when the two strongest superheroes of all time stand against each other. Designed for players aged 14 years and above, the war game has a playtime of around 30 minutes.

The strategic Civil War game involves extensive naval and riverine warfare, making it different from other board games. Suitable for two players, the map spans from the Eastern seaboard to the middle of Texas. It includes a second map that extends to New Mexico. This board game offers a long playing time and is suitable for children aged 12 and above. Each year offers five turns, and the troops have generic strength points. You can gain victory points when you capture neutral or enemy cities. It includes 520 counters and a detailed description of the historical setting to guide the players.

How To Choose The Right Civil War Board Games?
If you plan to buy a civil war board game, keep these points in mind.
Quality: Ensure the board game components are made of high-quality materials for long-lasting performance. The details should be realistic to engage you in the storyline.
Rules: Choose a board game with easy-to-follow rules for convenience. If the game is too complicated, players might not engage with it.
Customer reviews: Check the customer reviews to get first-hand information from the players themselves before buying a board game.
How We Selected The Best Civil War Board Games For You
We have compared and reviewed various products across the market to compile this list. These products are child-friendly, and we have considered several user reviews to find the right products for you. These board games will improve the players' strategizing skills, and the rules and components are easy to understand, making them suitable for players of all ages.
Civil war games are strategy war board games that compel you to think, plan, and act to win a battle. You have to strategize your actions and play the moves to get an upper edge over your opponent. We hope you can find the right game that suits your taste and preference from our list of the best civil war board games.
The following two tabs change content below.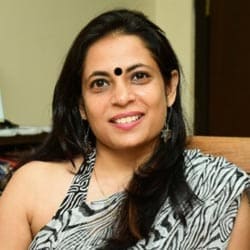 Priti Bose
Priti Bose is a poet, songwriter and blog writer. She did her masters in English, Public Relations and Advertising. Her creative skills and hunger for details make her do in-depth research on the topics she covers. For MomJunction, she writes on product analysis and reviews, especially for kids' products, toys and gifts. Before her association with MomJunction, Priti worked in the...
more