Walk into any party in style with our list of the best clogs for women. Earlier, clogs were made of wood when working-class people had no better options. But they have evolved with time and are now made from several sophisticated and comfortable materials. Our list includes various fashionable clogs that you can accessorize with professional and casual outfits. You can wear them every day or keep them for special occasions when you want to flaunt your taste and style.
Read on to go through the list of products and pick a well-fitting, comfortable pair.
Top Products From Our List
The 15 Best Clogs For Women In 2021
These clogs for women have a comfortable build and are ideal for all-day wear, and to work. They also come with a bit of shine, which is perfect when you are heading to a party.
Features
Shiny patent leather upper
Lightweight and durable build
Polyurethane sole with grooves
Heel with a height of two inches
Extra room in the reinforced toe area
The wide heel provides good stability
Padded instep provides cushioning
This is one of the best pairs of clogs for women and has a unisex style, which makes it suitable for men as well. They are one of the best clogs for walking and are created from sophisticated, lightweight material.
Features
Lining ideal for colder months
Lightweight Croslite foam material
Durable design and build
Pivoting heel strap
Heel strap keeps clogs secure on feet
Comfortable footbed
Created with a slip-on design, these clogs are available in several attractive colors and are ideal for use at home. They can also be used outdoors, as they have soles that can easily grip various surfaces.
Features
Upper made with Microterry material
Durable rubber sole
Cushioning on insole reduces impacts
Treads on the sole improve traction
Featuring a trendy design and heel, these clogs can be easily slipped on. They are comfortable and ideal for all-day wear, whether you are at home, outdoors, or at work. They are lined on the inside to provide added warmth.
Features
Upper created from 100 percent suede
Warm faux fur trim and lining
Synthetic lugged sole
Two-inch high heel and one-inch platform
Midsole designed to absorb impact
Available in several colors and patterns and created with artificial leather, these clogs are ideal for the fashion-conscious. They also have cushioning and padding, which make them a comfortable option for all-day use.
Features
Upper made from faux leather
Easy to wear slip-on design
Synthetic sole with wood finish
Footbed with padding and wide toe box
Padded insole with arch support
Lightweight build with a two-inch heel
Treads on the outsole provide good traction
These comfortable clogs for walking feature a breathable mesh and have a durable build. Available in attractive color combinations, they can be slipped on easily and worn comfortably all through the day.
Features
Textile mesh upper
Breathable mesh lining
Merrell air cushioning in the heel
Shock-absorbing materials and design
Rubber sole with treads for grip
Created with a combination of synthetic materials, these clogs are ideal and comfortable for wearing at home or work. Available in six colors, they are cushioned to reduce impacts.
Features
Classy suede upper with elastic inserts
A heel that is 1.25 inches high
Midsole with three levels of cushioning
Cushioned heel and soft middle
A footbed that is contoured to the shape of the feet
Inspired by the 1980s disco clogs, this pair is made with Swedish wood and leather from Italy. These clogs are styled as sandals, have a high heel, and make a bold fashion statement.
Features
Heel with a height of approximately 3.5 inches
100 percent leather upper
Hand-made construction that makes it durable
Platform sandal design with wood heel
Comfortable contouring on the footbed
Slip-resistant lugged sole
The leather upper that is lined with fabric provides these clogs with classic good looks and makes them ideal for all-day wear. They are designed to be easily slipped on and provide cushioning for the feet.
Features
Leather material with durable stitching
Approximately two-inch high heel
Synthetic material is used to create the sole
Genuine full-grain leather upper
Available in eight colors
Cushioning on the footbed for extra comfort
Outsole with treads provides added traction
Buckle and elastic gore provide a customized fit
This is a rustic-styled clog created with a combination of several materials. It has a dual-colored leather top with crossed straps and metal studs as part of its detailing, along with a steady and sturdy rubber heel.
Features
Chocolate-hued leather upper with black straps
Accents composed of buckle and studs
Long-lasting stitching
Two-inch high rubber heel with treads
Created with a slip-on design, these are one of the most comfortable women's clogs. The upper has subtle patterns that provide these clogs with great style and make them ideal for all-day wear.
Features
Durable synthetic material
Rubber sole with treads provides added traction
A 1.75-inch high heel
Easily removable footbed
Molded clogs that can be easily cleaned
This clog has an upper that features an elegant has laser-cut floral pattern and shine in certain color options, which are suitable for party or clubwear. They are built to provide users with a good amount of comfort.
Features
Higher arch support for feet
A shiny finish on the upper portion
Cut out patterns allow for air to circulate freely
Three-inch high heel
The Velcro ankle strap is easily adjustable
Slip-on design with open back
Memory foam interior cushioning
These clogs are the perfect choice whether you're walking to work, shopping, or just hanging out with friends. They have an elegant look and can be worn with several outfits, including skirts and jeans.
Features
100 percent leather upper
Rounded toe area
Cushioned footbed provides added comfort
Adjustable strap with buckle closure
Durable synthetic sole
Molded lightweight heel
Heel with a height of 2¼ inches
Available in two colors
Among the best clogs available, this pair stands out as it is made to meet the current fashion standards. The clogs are created from comfortable materials and can easily be slipped on for everyday use.
Features
One-inch platform with a two-inch heel
Sole with faux wooden finish
Footbed with comfortable cushioning
Orthotic support and heel cup provide stability
Suede upper with metal studs detailing
Rubber layered onto the sole
Made of a leather upper that features a T-strap, these are among the best options when it comes to women's fashion clogs. These clogs are versatile and ideal for everyday wear at the office or at school.
Features
Durable rubber outsole
Heel with a height of two inches
High-quality leather upper
Platform with faux wood finish
Studs on the trim add a classy touch
Ankle strap with an integrated buckle for tightening
The comfortable footbed provides added support
What Are Clogs?
Clogs derive their name from footwear that was traditionally worn by peasants and the working class in several areas of the world, but they are currently as fashionable as other types of shoes.
Clogs usually feature a fully enclosed toe area
They were originally made completely from wood
Traditional clogs provided protection to feet when working
Wood in modern clogs is usually used to create the heel
Sophisticated materials are used to create modern clogs
They are designed to be easily slipped on
They can be created for use indoors, in gardens, and outdoors
When designed for men clogs, have lower heels or none at all
Clogs In 2021: The New Trends To Look Out For
If you are planning to buy clogs this year, here is what you should be aware of.
Clogs in bright reds and neon colors are making a comeback
Studs and detailing around the edges of clogs are popular
High heels in clogs are going to be sticking around for a long time
Combination clog mules are going to be increasingly common
Embellished buckles on clogs will provide them with a youthful vibe
Cork soles are going to be used more on clogs
Swedish designs and quirky patterns are popular for spring
How To Style Clogs?
Clogs are created with open or closed heels, can be laced up or slipped on, and are made from a variety of materials. We have drawn up tips to help you style different types of clogs to perfection, whether you are heading to the office or to a party.
Clog boots are versatile and provide a hippie edge to short skirts and pants
Classic clogs with colored leather uppers and wooden soles are ideal for school and college wear
Brown clogs with adjustable ankle straps and high heels pair well with various casual pants
Bright hued clogs are the perfect match for ripped jeans
Leopard print clogs can be worn with black pants or skirts during a date night
Biker chic clogs with studs perfectly pair with patchwork denim
Pair leather clogs with socks created with sheer material when wearing skirts
High heeled clogs with peep toes pair perfectly with floral skirts during summer
Fur lined clogs or clog booties are ideal when worn with socks during winter
How To Choose the Right Clogs For Women?
Good quality clogs created with the right design are comfortable, especially if you spend a lot of time on your feet during the day. Here are some tips you should be aware of when choosing clogs for women.
Decide on the height of the heel and the space for the toes
Work shoes need to be comfortable, especially if you do a lot of standing or walking. Clogs used daily for work need to have no heel or medium heel and keep your feet as close to the ground as possible. Additionally, clogs used daily should be broader around the toe area and allow the toes to spread out.
If you plan to use your clogs for several years, then get versions with leather or suede uppers. However, clogs made from artificial waterproof material are ideal if you want to use them outdoors.
Find a clog that is ideal for your feet
A clog needs to fit your foot well, especially if you have wider toes or feet. So, ensure that the build is suitable.
Opt for a long-lasting style
Buying a clog that is trendy this year could result in it going out of fashion soon. So, opting for clogs with classic style in black or brown will allow you to wear them for several years.
Frequently Asked Questions
1. How to take care of clogs?
Clogs are made from several materials. If the material used to create clogs is waterproof, you can use water to remove stains and dirt. Clogs made from suede have to be cleaned with a damp cloth to remove dirt. The leather on clogs can be sprayed before wearing them, and they also have to be conditioned with oil or beeswax every few months.
2. Are clogs good for the feet?
Comfortable clogs are preferred by many who walk or stand for long durations every day. However, clogs with high heels or those that are designed badly can cause problems just like any other footwear.
3. Can you wear clogs with skinny jeans?
Yes, you can pair beige or black clogs when wearing skinny jeans to create a minimalistic and stylish look.
4. Should you wear socks with clogs?
It is not necessary to wear socks with clogs, especially during summer. But sheer socks can be used to style them. However, during winter or cold months, wearing thick woolen socks with clogs is ideal.
Wearing the right clogs, you can work all day in comfort, go on an extended shopping trip, or party in style. Clogs are also among the trendy footwear this year, and newer and better versions are continually appearing on catwalks.
Do let us know in the comment section if the clogs that we highlighted in this list were just what you needed.
Recommended Articles: 
The following two tabs change content below.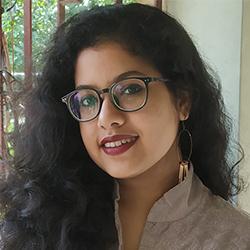 Poulami Nag
Poulami Nag is a writer and associate editor at MomJunction. She did her MA in English from Miranda House, University of Delhi and has qualified UGC-NET. Her journey as a content writer began in 2017 and since then she has garnered diverse interests along the way. Her knowledge of literature and language has given her an eye for detail and...
more