If you are a parent of a baby, you know that handling diapers is one of the most challenging responsibilities. Whether you use cloth diapers or disposable diapers, having a diaper pail can easily save you countless rounds of moving from your baby's room to the trash can placed far away.
Diaper pails provide additional benefits apart from allowing you to dispose of diapers. In some cases, you can use them to store your laundry or transport them together while on vacation. Diaper pails can also keep the unpleasant odors at bay.
To simplify your search for a good diaper pail, we have prepared a list of the best cloth diaper pails available on the market.
Top Products From Our List
10 Best Cloth Diaper Pails
Dekor's diaper pail is 100% hands-free and includes a foot pedal so that you don't have to bend. You don't need to twist or squish because this diaper pail can provide you with hygienic cleaning. It comes with two packs of continuous liner refills with scented powder. You can also use this pail in the bathroom, kitchen, or garage and use it to dispose of other waste.
Pros
Easy to use
Scented refills
Multipurpose
Self-closing lid
Cons
May not block unpleasant odors

The waterproof Teamoy pail is made of high-grade TPU material and lined with PUL. It snaps quickly and can be placed on towel bars or hook racks. The pail can hold dirty towels and soiled cloth diapers. It blocks unpleasant smells and has a strong elasticity that can stretch around the trash can. The pail is large enough to hold most garbage bins, and it can be washed quickly.
Pros
Durable material
Fast drying
Waterproof liner
Reusable
Cons
May have stitching problems

Hibaby diaper pail, made of polyurethane-coated material, helps you store soiled diapers and dirty laundry. It has two handles, making the pail easy to carry around. It can also be hung comfortably on the doorknob or hook to save space. Besides, the pail has two zipper pockets for storing wet and dry items separately.
Pros
Easy to use
Two handles
Zipper pockets
Multipurpose
Cons

The Ubbi diaper pail allows you to dispose of used diapers with ease. The steel around the lid seals the smell inside, and the child-proof lock does not let your children create a mess. It is easy to use and is not prone to breakage. The diaper cover includes sliding lids. This diaper pail can hold up to 55 diapers.
Pros
Made of steel
Rubber seals
Child-safety lock
Large capacity
Cons

The Momcozy diaper pail cab fits most trash cans and waste bins. This diaper pail includes a drawstring that is snug and stretches around the pail. Thus, you do not have to worry about dropping the bag accidentally. The package contains three diaper pails and is suitable for storing laundry or other clothes when needed. The lining is made of waterproof material to prevent leakage.
Pros
Waterproof
Large capacity
Washable
Drawstring closure
Cons
May not work for cloth diapers

These large-capacity diaper pails from Biloban have a carrying capacity of 13 gallons. You can use it with cloth diaper pails, laundry, or even trash cans. The opening of this diaper pail is elastic, and the inner lining is waterproof to avoid leakage. It is made of thick, high-quality fabric with excellent stitching. In addition, the two-pack diaper pail includes snaps, making them convenient to hook on to towel bars or racks.
Pros
Heavy-duty elastic opening
Convenient snaps
Eco-friendly
Washable
Cons

The Sigzagor diaper pail includes two zipper compartments for easy separation of commodities and consists of two handles for easy carrying and hanging on hooks and doorknobs. The bag is made of polyurethane-coated material, which helps keep the moisture intact.
Pros
Washable
PUL material
Multipurpose
Two handles
Two zippers
cons
Zipper may not be durable

Wegreeco diaper pail has a large storage capacity to hold most pails and fits in 28-inch kitchen garbage cans. This diaper pail is waterproof and made of high-quality TPU material. The material helps lock in unpleasant odors and protects the diaper pail from leaking. The diaper pail is available in eye-catching colors to match your décor. It also contains a strong elastic band on the top for easy closure.
Pros
Vibrant prints
High-quality TPU material
Sturdy elastic opening
Cons

Lil' Jumbl diaper pail is made of non-porous material to ensure no leakage. The drum pocket of the diaper pail has a unique closing/opening rotating drum and includes a movable handle for optimum comfort. It can block annoying smells, and its contemporary design allows you to use it in your modern bathroom, bedroom, nursery, or daycare. Besides, the bags that come with this diaper pail are easy to replace.
Pros
Sleek design
Holds up to 55 diapers
Child-proof handle
Easily replaceable bags
Cons
May not seal the smell completely

The diaper pail from Busch System is specially designed for cloth diapers. It includes a carbon filter that allows air to enter but does not let the stench out of the pail. You can replace it every three months to ensure proper sanitary disposal. It has a solid and sturdy clamp closure. The main body of this diaper pail is made of recycled plastic, which makes it environmentally friendly.
Pros
Odor-free
Carbon filter
Clamp closure
Eco-friendly
Cons
May build up moisture inside

How To Choose The Right Diaper Pail?
Consider the following points when buying a diaper pail.
Quality: It is best to buy a diaper pail made of high-quality material. This will increase the diaper pail's durability.
Odor: Most diaper pails have an odor-free feature. This keeps unpleasant odors at bay. Pails made of TPU or polyurethane coating can block odors effectively.
Leakage: Another issue that arises when disposing of used diapers is leakage. A leaking diaper pail may not be able to hold the odor. Therefore, choose a diaper pail that doesn't leak.
If you need to dispose of diapers quickly, a diaper pail is a good option. Keep the points mentioned above in mind when choosing a diaper pail and go through the reviews of each product online to make an informed choice.

Recommended Articles:
The following two tabs change content below.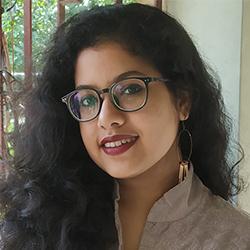 Poulami Nag
Poulami Nag is a writer and associate editor at MomJunction. She did her MA in English from Miranda House, University of Delhi and has qualified UGC-NET. Her journey as a content writer began in 2017 and since then she has garnered diverse interests along the way. Her knowledge of literature and language has given her an eye for detail and...
more