If you are looking for a fancy yet useful gift, a coffee gift basket can be the right choice. However, finding a suitable present for coffee lovers may be challenging, as they probably have premium ground coffee, favorite cups, and even a fancy milk frothier. So, we have compiled a list of the best coffee gift baskets to help you decide.
Top Products From Our List
10 Best Coffee Gift Baskets
The coffee set from Idylc Homes includes a 34-ounce Kona French press coffee maker, three gourmet Hawaiian whole coffee beans, a replacement filter screen, Kona manual coffee grinder, and a coffee scoop. This kit is specially designed for beginners to prepare coffee in five simple steps. The whole bean sampler set includes 100% Maui beans, 100% Kona beans, and a premium Kona blend.

Bones Coffee sampler gift pack offers single-origin coffees from Sumatra, Kenya, Costa Rica, Guatemala, and Colombia. Each of these high-grade coffees comes from premium coffee-growing regions and has a distinct flavor. It is well roasted to bring forth its full potential, and the pack includes five four-ounce resealable bags. The set does not contain any dairy, allergies, or added sugar, making it vegan and keto-friendly.

The seven-piece coffee gift set from California Delicious is handpicked and made in California. Measuring 2.5 ounces each, it contains a Starbucks Caffe Verona coffee, a Starbucks House Blend coffee, a Starbucks Breakfast Blend coffee, a Starbucks French Roast coffee, and four 1.35-ounce Nonni's biscotti. The entire kit weighs 48 ounces.

Each Arabica ground coffee from the Sillybean gift basket can make an eight to ten-cup pot of coffee, or you can make a single cup with the reusable coffee pods. Each 1.5-ounce bag can fill three to four pods. With dog-themed coffee names such as Wet Nose Nudge Columbian, Muddy Dog Caramel Mudslide, Crazy Dog Jamaican Me Loco, and more, it is the ideal gift for coffee lovers who adore dogs. The gift box is printed inside and out with playful dog motifs and stuffed with festive red crinkle paper shreds.

The gourmet coffee gift basket from Gift House comes in a gift box with a display window, is fastened with a satin ribbon, and is available in various colors. It contains four gourmet ground coffee packages with different flavors and blends by Aromaville's coffee flavor specialists. The coffee selections include well-roasted 100% Colombian coffee, Diamond Blend, Classic Blend, and Gourmet Blend.

Silly Obsessions' coffee set offers a variety of high-quality goodies designed for coffee lovers. It includes a humorous and sentimental coffee mug for mom, a roasted coffee-scented, all-natural, soy wax candle packed in a canvas bag, a cotton tote bag, a pair of comfortable socks, a coffee measuring scoop, and a bag clip. The goodies come in a fully colored gift box.

The coffee gift box includes eight packs of various coffee flavors, sun-dried on raised beds, and each batch meticulously hand-roasted. This gift box includes a wide selection of some premium coffees from across the world, suitable for any palate. These are natural, easy, intuitive, and cost-effective beans that do not use water and artificial energy and do not produce much waste.

The 12-pack, single-serve coffee gift box from Two Rivers Coffee has an assortment of dark, medium, flavored, and lightly roasted coffee beans. Its different flavor varieties include chocolate cherry, mint chocolate, hazelnut and nutmeg, vanilla spice, red velvet, butterscotch swirl, and more. These K-cups are compatible with the 2.0 Keurig K-cup brewers.

Charmed Crates' birthday gift basket contains an insulated birthday coffee tumbler with a straw and a lid, double-chocolate biscotti, a pack of signature blend ground coffee, French vanilla ground coffee, five creamers, and a wooden coffee spoon. It also comes with a coffee-flavored lip balm with shea butter, a funny coffee magnet, and chic coffee-style socks.

The coffee gift basket contains one 12-ounce vacuum-insulated stainless steel coffee cup and five American Diner ground coffee samples in five flavors. Each pack makes a full ten-cup pot, and the coffee beans are roasted and ground in small batches. This insulated coffee cup can keep drinks hot for up to three hours, and the lid is BPA-free. The gift comes in a beautifully packed, non-woven fabric gift bag.

How To Choose The Right Coffee Gift Baskets?
Here are a few tips you can follow when choosing the right coffee gift baskets.
Coffee collection: Choose a basket with the recipients' favorite coffee flavor. If you are not sure about their preferences, pick a basket with various popular, high-quality flavors.
Other assortments: You can add some luscious chocolate bars or tasty biscotti and cookies to your hamper to enhance the basket's look. Consider choosing hampers with additional delicacies to make it special.
Coffee sets: Choose baskets with additional items, like a filter or a coffee mug, to complement the coffee-drinking experience.
Most coffee drinkers sip their coffee while working or during breakfast. A premium coffee gift basket filled with delicacies to complement the beverage might help them relax and enjoy the moment. We hope this list of the best coffee gift baskets can help you choose the right gift for the coffee-lover in your life.
Recommended Articles:
The following two tabs change content below.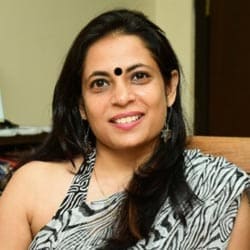 Priti Bose
Priti Bose is a poet, songwriter and blog writer. She did her masters in English, Public Relations and Advertising. Her creative skills and hunger for details make her do in-depth research on the topics she covers. For MomJunction, she writes on product analysis and reviews, especially for kids' products, toys and gifts. Before her association with MomJunction, Priti worked in the...
more