People who like to trade in bulk cash, especially coins, may find it difficult to count them regularly. The task of counting coins is not only time-consuming but also laborious. Hence, they need to keep the best coin sorters handy to do the tough work.
A coin sorter is just the right tool for homes and small businesses. Keep scrolling as we have compiled a list of the best coin sorters to keep you sorted.
Top Products From Our List
11 Best Coin Sorters
A fast-operating coin counter from Royal Sovereign, the machine comes with a patented technology that offers advantages in sorting currencies according to the correct size and thickness of the available denominations. It can sort up to 312 coins per minute without any interruption. The machine sorts coins into wrappers and allows easy transition to wrapping and rolling of coins.
Pros
Hopper with a capacity of 400 coins provides the convenience of counting at a go
Effortless wrapping with FS-2D that provides 16 coin wrappers, four for each coin type
Two rows of counting for each denomination
Sorts four denominations of coins: dime, nickel, penny, and quarter
Anti-jam technology provides precise internal sorting
Easy to use and carry
Efficient and enhanced value of counting
On-screen reporting of the number of coins, dollar value, and total amount
Allows easy transition for converting loose change to cash
Cons
Not compatible with non-US coins
Coin count and value may differ even for the same load at times
A little overpriced
The 2020-version Teacher's coin counter and sorter is available in four unique colors. The digital machine automatically sorts US coins into individual tubes. The product measures 9.5×6.1×6 inches, which makes it easy to handle and carry. The coin sorter has a dedicated coin insertion slot and control buttons, which can effectively sort separate denominations.
Pros
Sorts coins of different dimensions separately through four tubes
Works on two AAA batteries
Suitable for users of all ages
Retrieves coins through the easy-to-operate twist-off lid
Comes with 20 coin wrappers
ABS plastic body makes it lightweight and break-resistant
Comes with a 100% money-back guarantee
Innovative product with a giant digital coin bank jar for organized coin storage
Priced modestly
Cons
May jam occasionally while counting
Not very efficient for bulk coin-counting
Batteries not included with the coin separator
The innovatively designed Brookstone coin counter machine works quickly and efficiently. All you need to do is pour your coins to the top and check for sorting in available denominations of nickel, dime, pennies, and quarters. The battery-powered machine weighs only 2.08 ounces and measures 7x8x10 inches, making it easy to operate and carry. The reasonably priced device provides sufficient functions according to the label instructions.
Pros
Enables coin stacking quickly and accurately
Comes with an overflow tray that collects excess coins
Can be used without any wrapper
Includes two coin wrappers
Supports two C-grade batteries
Speeds up wrapping
Supports up to 20 coins at a time
Reasonably priced
Cons
Efficiency depreciates with coin overload
Does not come with batteries
May jam during sorting
Cassida's C100 electric coin counter can effectively count and sort up to 250 coins per minute. The machine enables quick counting and sorting of mixed coins and organizes them for proper storage or transfer. You can place a pile of coins in the upper hopper and quickly recognize and sort them into separate boxes.
Pros
Digital coin counter has a multifunctional LED screen that can display up to seven digits
Comes with large buttons for easy control
Upper hopper can hold up to 1,600 coins
Coin drawer can hold 900 coins
Counts total for all coins
Accurate recognition of dollar value for each denomination
Efficient batching of coins with different denominations
Comes with a preset batching range that can be reset
Easy-to-use interface
Operates in four coin-counting modes: count, add, batch, and report
Made of plastic and metal for durability
Significantly reduces workload
Cons
No coin tube available
Reduced accuracy after extended use
One of the best coin sorters for its high efficiency, the machine is carefully designed to separate coins of different denominations. The business-grade, professional coin rolling machine makes currency sorting easier. It significantly simplifies the operation with dedicated buttons for counting, setting up batches, and obtaining results. The machine can collect the sorted coins in the large connected trays or dispatch them directly to the attached coin tubes for collection.
Pros
Accurate recognition of individual denominations
Hastens the wrapping process with attached plastic tubes
For the same denomination, it can efficiently sort and count up to 315 to 345 coins per minute
Mixed denomination coins can be sorted at 220 units per minute
Details count results in number and value through the LCD screen
Printable report of counted coins
Upper hopper capacity of 1,100 coins
Sizeable coin tray capacity of 120 to 450 units
Single-touch setting for coin collection to tray or tube
Coins for wrappers or trays are customizable for combined use during a single round of sorting
Prevents overfilling through auto-stop function
Ideal for use in banks, subways, supermarkets, etc.
Reasonably priced
Cons
Coin wrappers not included with the product
Bulky design and dimension
May jam during use
Electronic USD Coin Sorter and Counter from Ex Electronic Express can efficiently sort 270 coins per minute. Moderately priced, the business-grade automatic coin sorter is easy to use because all you need to do is drop the coins into the hopper and press to start button. Once you start sorting, counting, and wrapping, you can set the pause when needed.
Pros
Option to select between bin and wrapper for sorted coin collection
Holds up to 500 coins
Rapid rate of sorting
Wide LCD screen displays the total coin count and value count for each denomination
Comes with a fold-out handle to hold 36 performed wrappers to collect coins
Attached coin sensor for improved accuracy of sorting
Easy touch control panel
Attached bins and tubes
Collapsible handle
Automatic pause once the container is full
Operates with 'clear the batch' mode to continue counting and sorting without any pause
Cons
May jam during the sorting of pennies
Low hopper capacity, requires frequent loading
Goplus electric coin counter can sort 330 coins per minute, has a large sorting capacity, is one of the best coin sorters on the market, and quickly counts and displays the value on the LED screen. It counts the coins until the slots are full, and its function is accurate and fast. The machine has a user-friendly control panel, which allows you to activate your settings as required. Therefore, set your required batch, and then start sorting the coins in order of pennies, dimes, nickels, quarters, dollars, and half dollars.
Pros
Operates in two count modes: free count and batch count
Batch count allows users to preset a count limit for an automatic stop after counting is completed
Report function enables you to read the count value and individual tray count
Wide hopper holds up to 500 coins for sorting
Each receiving slot holds up to 150 coins
Improves the efficiency of bank tellers
Cons
Coin tube not available with the product
May jam with a heavy load
HFS coin counter works as a coin and change counting and sorting machine, enabling convenient operation and ensuring improved efficiency when counting coins in bulk. The change sorting machine adopts an innovative frame design, making sorting and counting coins quick and accurate. Its grey and black exterior can easily complement our interior decor. It can meet your business's daily coin-counting needs while also serving household sorting and saving needs.
Pros
Comes with four separate boxes for storing coins after sorting and counting
Easy to use and easy to operate
Can be used in free count and batch count modes
Comes with a simple set option for presetting batch counting of coins
Easy to access counting results with the report option
Made of durable, long-lasting plastic
Highly accurate
Cons
Coins may jam when counting and sorting
Reduced efficiency in high humidity
Pyle's coin separator and counter is easy to operate and can efficiently sort US coins. It comes with a clear LCD screen to display the results, only requires a few simple buttons to operate, and enables free counting and batch counting. It displays the total and batch value set by the user and is equally effective in sorting mixed coins into separate denominations.
Pros
Easy to read the total coin value after sorting
Can hold up to 500 coins at a time
Coins are sorted into separate trays
Reliable and accurate results
Compatible with all US coins
Runs with an effective counting speed of over 216 coins per minute
Made of durable ABS material
Cons
Coin rolls attachment not available
Small trays
May jam during sorting
The electric counting and sorting machine supports easy counting of all denominations of US coins. With a large hopper at the top, all you need to do is pour a pile of coins and press the "start" button. It has a moderate loading capacity and is also backed by a modest price, making the machine popular among consumers. The small frame makes it easy to carry and ensures accurate and fast functions.
Pros
Easily dispenses sorted and counted coins into paper wrappers or trays
Functions in three different modes: counting, adding, and batching
Button controls ensure the machine runs accurately and counts the value and number
Separate counts for coins of individual denominations
LED screen displays instant results
High coin-counting speed of 330 units per minute for the same denomination
Loading capacity of 500 coins
Tray capacity of up to 150 coins each
Precision sorting for coins with minute differences, such as half a dollar and dollar
Includes six collecting trays
Cons
Does not come with a wrapper
May jam during counting and sorting with extended use
Ribao's coin sorting and counting machine is innovatively designed, portable, and suitable for business use. It is also a high-capacity counter with improved load capacity, benefiting users who count coins in bulk daily. Its enhanced features make it one of the best coin-sorting machines in the international market.
Pros
Counting speed of 1,800 coins per minute
Loading capacity of 2,000 coins
Tube connector, replacement belt, and cleaning tools make it easy to operate and manage
Sort and count coins as per customizable size and thickness
Has a 5-digit counting display capacity
After-sales two-year warranty and engineering support
Well-known for speed and accuracy of counting
Durable
Cons
A little overpriced
Wrapping and rolling function not available
Side attachment may cause jams
How To Choose the Right Coin Sorter Machine?
Consider the following factors before buying the best coin counter.
Frequency of coin counting: You may select a coin counting machine according to the number of times you need to count coins. The frequency varies depending on the purpose of use, whether business or household.
Budget: The price of these coin roll machines varies according to their additional features. Make sure to consider your budget and select the features that suit your needs.
Counting speed: The best coin sorters are known for their coin-counting speed per minute. Efficient machines can save a lot of time and energy.
Counting and sorting volume: If you require a coin-counting machine for daily business use, it is best to purchase a product that allows high volume counting through a large loading capacity.
Automation: The machine's efficiency depends on whether you want to purchase an automatic or manual coin counter. Typically, automatic counters running on electricity increases the convenience of use.
Efficiency and accuracy: The machine's efficiency and accuracy of counting ensure that time and effort will not be wasted through manual recheck.
Available types of sorting: These counting machines also come with different types of sorting and counting modes. It can be free sorting, batch sorting, or denomination sorting with total and individual denomination counting value display.
Durability: Look for a durable coin counting machine to cut down maintenance costs.
Consider these pointers and choose a change rolling machine suitable for your sorting and counting needs. Make sure to compare the price and factor in the scope of use to ensure maximum utility during the available service period.

Recommended Articles:
The following two tabs change content below.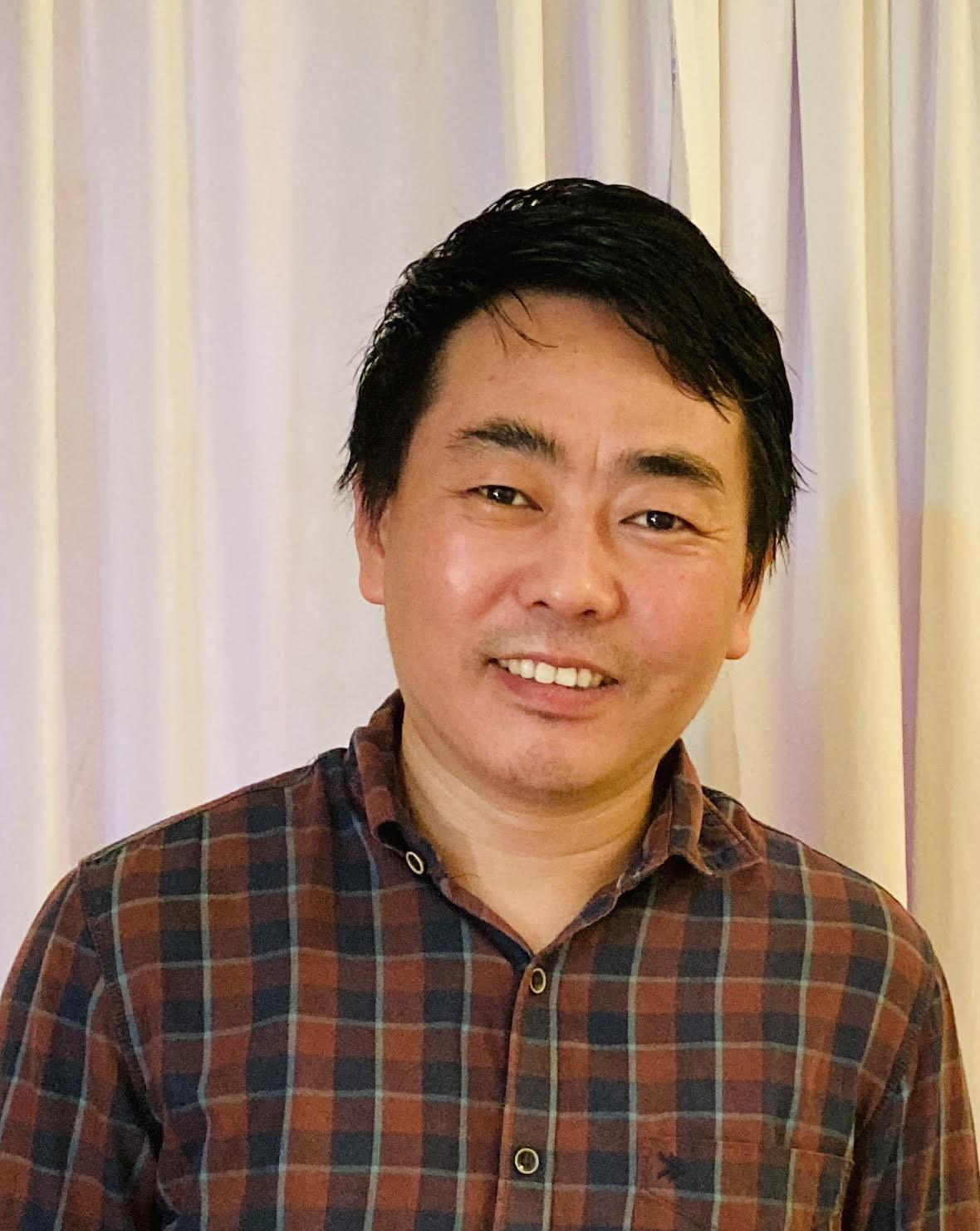 Wedetso Chirhah
Wedetso Chirhah holds a masters degree in English Literature. He had written content for more than 15 B2B websites and edited school books before joining MomJunction as an editor. Wedetso ensures the articles meet the highest editorial standards. He enjoys making content understandable and relatable to readers, and he is a big fan of the versatile em dash. He also...
more