A toilet with a suitable height is significant for adults or people with different abilities. Comfort height toilets offer comfort, and their design can seamlessly match any bathroom.
Some comfort height toilets have a skirted trapway construction, giving them a stylish appearance and making cleaning easier. Moreover, the quick-release seat design makes it easy to remove the cover without using tools for intense cleaning.
We have listed the 11 best comfort height toilets, also known as right height toilets or Americans with Disabilities Act (ADA) toilets, in this post. These toilets are compact, contemporary, and offer comfort to the elderly and people who are differently-abled when using toilets.
11 Best Comfort Height Toilets

WoodBridge uses modern architectural design to complement different bathrooms. The high-end closing seat features a durable stainless-steel seat hinge, and the height of the chair makes sitting and standing easy for adults. The trapway is fully concealed with no bends to prevent dust accumulation. This one-piece toilet is equipped with a siphon flushing system and prevents clogging or leakage.
Pros
Easy to clean
Super quiet flushing
WaterSense-certified
Sleek design
Soft-close lid
Cons
May not be water efficient
The 20-inch ultra-high toilet system helps you sit up and stand up comfortably. It has a toilet bowel framework with high load-bearing capacity, and the solid metal flush has an ergonomic and extra-large metal handle. With a dual flush system, it uses 1.28 gallons of water at full capacity, and the economic capacity for each flush is 0.28 gallons. The white floor-mounted toilet comes in high-quality packaging.
Pros
Long-lasting flush actuator
High-elevation gravity flush
Slow closing toilet seat
Comfortable to sit
Sleek design
Easy to clean
Cons
Installation instructions may not be clear
American Standard elongated toilet is a water-efficient gravity-flush toilet designed for comfort and ease of use. The dual flush system allows you to choose full or partial flush to save water. It is equipped with siphon-jet power technology and a PowerWash rim to provide optimal UHET (ultra high efficiency toilet) performance. The bowel has a sanitary bar, and the floor-mounted toilet has a chrome-plated push button on the top.
Pros
WaterSense-certified
Five-year warranty
Comfortable to sit
Eco-friendly
EverClean technology fights stains
Cons
Seat covers sold separately
This classic RV toilet is suitable for all recreational vehicles. Thetford Aqua-magic V is designed with a textured lid that can drain water, providing you the comfort of a household toilet. The toilet is made of plastic and has an easy-to-use function. The low-profile structure allows you to adapt it to your specific space requirements. The hand-flush has a dual system that you can pull it halfway to add water to the bowl or pull it fully to flush.
Pros
Easy to install
Convenient to use
Versatile
Lightweight
Cons
Kohler's two-piece elongated toilet with class-five flushing technology provides excellent bulk waste flushing performance and is suitable for adults to sit and stand. It meets all the EPA's flushing guidelines and consumes at least 20% less water than regular toilets.
Pros
Eco-friendly flush
WaterSense certified
Easy to install
Durable
Cons
Supply line and seat sold separately
The extended one-piece toilet by DeerValley has a high and comfortable seat. It has a sleek design with a white body made of ceramic material. The glazed surface is easy to clean and maintain. The seat covers are removable via a push-button system, making them easy to clean. The package includes a toilet seat cover with complete installation instructions.
Pros
Dual-flush system
Soft-closing seat
Fully skirted
Super-quiet flush
Long-lasting
Cons
May be difficult to install
The Dometic China Toilet has an ergonomic design and adjustable seat height, ensuring maximum comfort when you sit or stand. The toilet has a high-quality ceramic inlay that is scratch-resistant and easy to clean. Its robust flushing mechanism can withstand years of high-frequency use. The two-way foot-pedal operation allows you to add water to the bowel and flush without using your hands to maintain hygiene.
Pros
Lightweight
Water-efficient
Durable body
Easy installation
Built-in vacuum breaker
Cons
Signature Hardware elongated toilet is a floor-mounted toilet made of vitreous China material with a white body. The two-piece toilet measures 21in and features a tall bowel, making it easy for adults to stand and sit. The flush handle made of chrome is located on the front left-side of its tank for ease of use. Its timeless design can complement several bathrooms.
Pros
Easy installation
Eco-friendly flush
Slow-closing seat
Comfortable to sit
Cons
The Toto two-piece round toilet with universal height ensures maximum comfort for standing and sitting. It comes with a right-hand trip lever and a powerful flushing function that can spray water 360 degrees around the rim to clean the bowel thoroughly. The unique ceramic glaze protects the toilet's surface and keeps it clean for a long time.
Pros
Dual-flush system
Easy to clean
ADA- and CEC-compliant
WaterSense-certified
Cons
Swiss Madison offers a stylishly designed, easy-to-clean one-piece toilet. The toilet seat can be unlatched easily using any tool for convenient cleaning. The tensioned hinges attached to the seat ensure a soft and gentle closure. This floor-mounted toilet has high-performance gravity to provide maximum pressure for each flush.
Pros
Dual-flush system
Eco-friendly
Soft-closing seat
Sleek design
Durable body
Cons
May not be easy to install
WinZo offers a low-profile, elongated, and one-piece toilet with a powerful dual flush system that uses less water. The push-button is rectangular and has a chrome-plated surface. The 17.25in seat height makes it easy for adults and people with different abilities to sit and stand comfortably. Its skirted design has no corners or grooves, making it easy to clean.
Pros
ADA-compliant
Sleek design
Fully glazed and large trapway
Soft-closing seat cover
Super-quiet flush
Cons
No installation instructions
Features To Look For In A Comfort Height Toilet
Consider the following features when buying a comfort height toilet.
Height: The ADA-compliant comfort height ranges from 17 to 19in and is perfect even for people with limited mobility.
Flush system: Choose a dual flush system because it saves water and allows you to choose a higher or lower setting.
Eco-friendly: Some toilets come with WaterSense certification, which means that they use between 1.28 to 1.6 gallons of water per flush at a high setting.
Bowel shape: Sleek bowel toilets take up very little space, while a fuller bowel makes the toilet broader. You can choose the design according to your comfort.
Comfort Height Toilets Vs. Standard Height Toilets
Comfort height toilets comply with the ADA standard and are most suitable for the elderly and people with different abilities. The standard height toilets are ideal for short people or children and beneficial to taller people to avoid constipation.
Comfort height toilets with ergonomic design and dual flush systems ensure comfortable and trouble-free toilet use. They are also designed to complement various styles of bathrooms. Choose from our list of the 11 best comfort height toilets.
Recommended Articles:
The following two tabs change content below.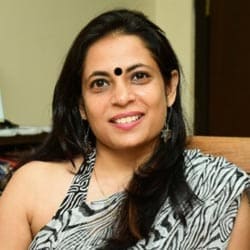 Priti Bose
Priti Bose is a poet, songwriter and blog writer. She did her masters in English, Public Relations and Advertising. Her creative skills and hunger for details make her do in-depth research on the topics she covers. For MomJunction, she writes on product analysis and reviews, especially for kids' products, toys and gifts. Before her association with MomJunction, Priti worked in the...
more