If you are looking for a bright lipstick shade, our list of the best coral lipsticks can help you choose the right one. These lipsticks come in multiple shades, ranging between pink and orange, and can leave your lips looking luscious and attractive. Coral as a lipstick color has always been very popular among women. This shade suits different skin tones effortlessly and can be paired with different outfits and makeup looks for a refreshing pop of color. So, if you are thinking of adding coral lipstick to your collection, you can check out our list to pick one that suits your needs.
15 Best Coral Lipsticks
The classic old tropical coral by L'Oréal Paris is worth giving a try as it works great on multiple skin tones and offers a rich, creamy finish. This luxurious lip color is filled with the richness of omega 3, argan oil, and Vitamin E to nourish and hydrate the lips. So, say goodbye to chapped and cracked lipstick and pick this refreshing tropical coral lip color to rock the smooth and hydrated lips. It is a highly pigmented matte finish lipstick for everyday wear.
Maybelline has been delivering some of the most nourishing and creamy lipsticks, and this nude naked coral is no exception. A cool shade to rock during summers, this lip color features golden and warm pigments to enhance your natural lip color and to make your lips feel light and hydrated.  It is infused with honey nectar, so you do not have to worry about dried lips.
If you love the brighter and deeper shades of coral, this hot coral lipstick by Revlon is a great option. It's not only dark, but it also offers a lot of hydration for matte lip color. The lip color is bright red, and it lasts for hours, and thus, ideal for everyday use and even for special occasions. This is an old classic shade that does not have any artificial fragrance and simply does its job to keep the lips nourished and bright.
If you prefer pink based coral shades, this moisturizing lipstick by Rimmel could interest you. The lip color is brighter and smudges gently to offer a diffused and polished look. This bold shade of coral is formulated with vitamins C, A, and E for better nourishment, and to prevent the lips from drying out. The lipstick provides a lacquered finish and is lightweight to wear all day long. As a bonus, the lipstick is dermatologically tested and safe to use.
Here's another coral lip color from Maybelline that provides a visual thickness to the lips, while also offering a creamier and smoother feel from honey nectar. The lip color consists of pure and bright pigments that will make your lips pop. When you are looking for some brighter colors, pick this fresh and interesting lip color that also offers a glossy shine to your lips. The lip color offers a subtle shade of orange and works well with all skin types.
Whether you have a brown skin tone or a fair complexion, this coral matte lipstick will perfectly suit you. This is a luxurious full-coverage lipstick with a rich texture and long-lasting formula that will prevent your lips from drying. This cruelty-free lipstick also offers a smooth and soft texture to your lips.  It is enriched with luxe pigments along with Vitamin C and E that offer a highly pigmented and moisturized look. This organic lip color is also free of parabens, chemicals, and this is safe to use.
This refreshing pink coral is so light that you may not feel that you are wearing lip color. Along with its ultra-rich pigment, the lip color also prevents the lips from dragging or drying. It offers 14-hour wear and thus is ideal for work and day trips. It's light, creamy, and gentle on your lips. You can expect this lip color to last longer and remain fresh compared to others.
If you prefer organic and natural beauty products, try this highly pigmented and creamy lipstick. This coral punch herbal lip color comes in a refreshing red coral shade and is ideal for cocktail parties, evening events, as well as summer trips. The lip color is infused with aloe vera gel, so you get the most nourishing and moisturizing ingredient to hold your lipstick and keep the lips hydrated. Plus, it glides easily on the lips, making them appear fuller and glossier.
Golden Rose's frosted coral lipstick is a pleasant and refreshing summer-inspired shade of coral. If you are especially looking for a lipstick that can make your lips appear fuller, this neutral shade will give you a pretty pout. Its formula features vitamin E oil that prevents chapped lips and makes the lips appear voluptuous and nourished. The lip color is easy to apply and comes with a lasting formula so you can wear it for hours without your lips feeling weighty.
If you prefer a darker and faded shade of coral, this defiant coral lip color by Estee Lauder is an enviable and bold color to choose from. Its formula resembles a hydrating lip balm, and it is also richly pigmented. However, the lip color only lasts for up to six hours, so you might need some touchups if you are willing to carry it throughout the day. It is also highly pigmented and thus will offer a bold transformation to your natural lips.
A long-lasting coral lipstick, this one is an ultimate pick if you are trying to get ready for work as well for the night. It has a light but rich and creamy shade that will last longer and will make your lips appear fuller and punched up. For different occasions, this is a mild and smooth lipstick that will brighten up your skin tone and that too at a reasonable cost. The lip color offers a glossy finish and sets as a matte lipstick. You also don't have to reapply the lipstick, for it will last throughout the day.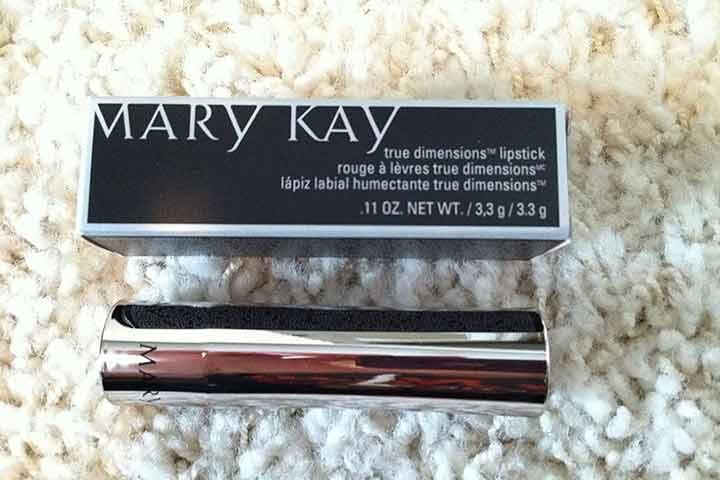 This lipstick instantly locks moisture in the lips and offers a comfortable and lightweight application. The color is enriched with skincare ingredients and has a smooth formula to reduce the appearance of lines. As a bonus, the lipstick is infused with Vitamin E and antioxidants to offer a radiant and hydrating glow to your lips. The lipstick will provide a richly pigmented color to your lips, and also prevent them from free radical damage.
Kiko Milano's shade of coral slides between pink and orange and gives a creamy and fuller texture to the lips. If you are looking for a lip color that is truly intense and smudge-proof, this one is for you. Once you put this on your lips, it is not going anywhere for hours. Also, you don't have to rub your lips while removing it. Plus, it features a special square tip for easy application, giving your lips a nice coral color.
A very charismatic and bold lip color, this one is a great pick, especially if you like light and nude shades. This lip color delivers highly pigmented and luscious color and makes your lips look promisingly fuller and better. It is ideal for ten-hour wear, so you would not need any touchups in the middle of the day. Its innovative formula will also prevent chapped and dry lips while keeping the lips moisturized.
If you follow the beauty trends extensively, you'll know that this is the color that's trending these days. It is a welcoming, pleasant, and moisture-rich lipstick that offers a high-shine and is a great choice if you are not ready yet to give up on coral shades. The lip color smoothly slides on the lips leaving behind the bright and conditioning lipstick. The shade is almost nude, so if you prefer nude and pastel shades, this is a trendy and rich lipstick with a reviving shine.
How to Choose the right Coral Lipstick?
 To choose the right coral shade for your lips, here are some factors you need to keep in mind:
1. Skin tone 
The first step to choose the coral lipstick is to identify your skin tone. If you have a fair complexion, coral lip colors with a bright and deep finish like red or dark pink are great. If you have tanned or dark skin, then peachy coral shades, or nude or neutral shades, will also work great for you.
2. Ingredients
The ingredients in your lipstick play a crucial role in making the lipstick appear great or bad. Lip colors that are infused with organic ingredients like aloe, vitamins, honey nectar, antioxidants, and omega 3 are smooth, hydrating, and will keep your lips nourished.
3. Finish
If you want a lipstick that lasts long, choose a matte lip color that sets easily.  But if you are looking for a lipstick that feels light and hydrated, choose a glossy lipstick that feels like a hydrating balm.
These coral lipsticks are for every skin tone. Before buying the coral lipstick, make sure that you choose the color that enhances your skin tone and lasts long. Also, pick a brand that offers quality products that are great and nourishing for your lips.
Why Trust MomJunction?
Poulami is an experienced reviewer of beauty, skin, hair, and fashion products. She is well versed with people's taste and preferences and the latest style trends. Utilizing her knowledge in this subject, she has done extensive research and gone through numerous product quality reviews to curate this list of the best coral lipsticks for you. She has included lipsticks of varying shades and provided details about their formulation. The article also consists of a buying guide to help you choose the right one.
Recommended Articles: