Craftwork showcases the talent in building beautiful objects from seemingly ordinary daily items. The best craft gift would be well thought of, made with creative effort, and personalized. Gifting art and craft supplies are great ways to show affection for art lovers. Those who appreciate creativity would surely value a craft gift and receive it with much gratitude.
In this post, let us look at amazing craft items you can give to someone you care for.
13 Best Craft Gifts


The Purple Ladybug kid's water bottle is a sparkly bottle with a flip-top lid that holds 20 ounces. The bottle comes with seven sheets of rhinestone stickers and several ultra-shiny glitter gem stickers. The BPA-free premium-quality bottle has a wide mouth, making it easier for kids to use. This appealing girls' craft gift is a one-of-a-kind package that allows children to decorate their bottles the way they want.
Pigipigi's scratch rainbow art kit includes 50 scratch papers, five wooden styli, and four drawing stencils. The scratch paper is made of high-quality non-toxic materials, making it safe for children. This easy-to-use scratch-off art kit encourages creativity and makes for an excellent creative gift for crafters and little ones.
The sprinkle art shaker is an all-in-one craft kit that includes a sprinkle art shaker, five non-edible sprinkle bottles, six glue tubes, 12 project sheets, and an instruction manual. This portable kit allows little crafters to decorate without creating a mess. The Crayola craft kit is a perfect way to keep a little artist busy, and it's suitable for children over the age of five.
The high-quality wooden scrabble tiles come in a pack of 500 four-mm thick letter tiles. You can use the wood chips as replacement tiles in art and craft DIY projects, to play spelling games, and in jewelry-making, among other things. The wooden tiles match perfectly on a scrabble board and keep the little creative artist occupied.
Biranco's visually pleasing jewelry-making kit includes 520 pieces of vibrant snap beads in various designs, shapes, colors, and sizes. The kit consists of a pink storage box and two extra rubber bands. It is easy to snap all the beads together without using a thread. The kit is a perfect gift idea for little girls who enjoy art and craft activities. It is made of high-quality PP plastic and is safe to use. It improves the eye-hand coordination and motor skills of children.
This multicolored mini-rainbow squishies kit is an exquisite gift for little crafters. It includes four slow-rise squishies, four large paint bottles in primary colors, a color guide, two high-quality paint brushes, sprinkles, and an instruction manual. This kit makes a perfect gift for little girls because it allows them to customize and make squishes however they want.
The Pinwheels Craft jewelry kit is a fantastic product that allows young children to express their creativity and create unique jewelry pieces. This pendant set includes eight pendants, eight glass covers, chains, an instruction manual, glue, and more than 200 images. You can use this kit to make four different types of jewelry — heart, oval, square, and circle. You can present this kit as a gift to someone who enjoys DIY art projects.
The 3D coloring puzzle set from Bearun is an organized pack of five puzzles with 12 dual-tip pens set. Different patterns in the package include a butterfly, a seaplane, a dinosaur, a peacock, and an Eiffel tower. This pack makes for a perfect creative gift idea for children and adults. It also helps improve motor skills, color perception, and creative stimulation in young children.
The Gili friendship bracelet-making kit is a beautiful collection that includes 12 different color bracelet threads, a bracelet loom, 12 cartoon knuckles, and an instruction manual. Follow the instructions to make seven different styles of friendship bracelets. The package includes an easy-to-carry portable bag to make carrying your bracelets around easier. It comes with a braiding loom and movable pegs to help you hold the bracelet in place.
This high-quality art and craft vault set includes more than 1,000 craft supplies for children, neatly packed and stored in a double drawer case. Pom-poms, pipe cleaners, fuzzy sticks, wooden pieces, felt strips, craft sticks, sequins, plastic beads, sticky gems, googly eyes, sewing needles, glue, feathers, buttons, and thread are among the items in the package. You can make jewelry and other craft items such as a windcatcher, a bird, a monster, an elephant.
The Learn & Climb crystal growing kit for children is fun and allows crafters to make ten different crystal formations in various colors, shapes, and sizes. This kit can be used to develop three different types of visually appealing crystal formations from three other chemicals, making it a fun way to learn science. This thoroughly tested and ASTM-approved kit is safe for kids and ideal for children older than eight years.
The Lego Dots craft decoration kit is a book-shaped box with a working lock and storage space. The package also includes a small box with a picture frame, two keys, a storage tray, and many tiles, making it ideal for children who enjoy art and design. With these Lego Dots, kids can create a variety of unique designs.
The Unicorn Art & Craft headband set is a mess-free kit of 70 exchangeable handmade pieces that you can use for making artistic design flower unicorn headbands. These natural craft pieces require no glue and ideal for creating large fabric headbands and handmade add-on accessories. This craft gift is perfect for girls and perfect for doing fun DIY craft projects.
How To Choose The Right Craft Gift?
Here is a list of factors to consider before choosing the best craft gift for children.
1. Engaging
Look for colorful, visually appealing artistic and imaginative gifts that can keep your child engaged. An exciting craft kit will keep a child fully immersed in the art activity.
2. Non-toxic
If you are searching for unique gift ideas for crafters, look for artistic kits free of harsh chemicals and toxins. Environment-friendly products are especially ideal for children.
3. Storage
Look for a unique gift that includes a storage box or resealable bag. An extra accessory, such as a high-quality storage bag, will help you keep creative accessories, such as puzzles, blocks, beads, and threads, organized.
4. Versatile design
Choose a multifunctional creative kit comprising elements of different sizes, colors, and designs to keep a creative mind busy for a long time. With a versatile kit, you can make various design patterns of elements, such as jewelry, puzzles, bracelets, and bands.
If you are looking for an artistic and creative gift for your child passionate about art and craft, this post has everything you need. Choose any one of these best craft gifts to ease your child's stress and allow them to unleash their creative side.
Recommended Articles: 
The following two tabs change content below.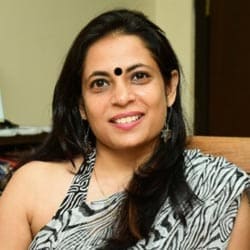 Priti Bose
Priti Bose is a poet, songwriter and blog writer. She did her masters in English, Public Relations and Advertising. Her creative skills and hunger for details make her do in-depth research on the topics she covers. For MomJunction, she writes on product analysis and reviews, especially for kids' products, toys and gifts. Before her association with MomJunction, Priti worked in the...
more