Dark chocolates are delicacies preferred by most. Often consumed to satiate a sweet craving or used as an ingredient in desserts,dark chocolates have multiple health benefits (1). These decadent chocolates have higher amounts of cocoa than the other chocolate variants, making them slightly bitter than regular milk chocolates.
Though they are more expensive than regular sweet chocolates, their health benefits make them worthwhile. Read to know more about this classic treat with our list of the best dark chocolates in India.
Health Benefits Of Dark Chocolates When Consumed In Moderation
Let us look at the health benefits of consuming dark chocolates.
13 Best Dark Chocolates In India

The popular Indian brand Amul,known for its dairy products, has been gaining popularity for its inexpensive range of dark chocolates. As this chocolate bar is purely vegetarian, it can be consumed by people with varied dietary patterns. With no added sugar, the intense chocolate makesan ideal dessert treat for those conscious about weight gain.
Features 
99% cacao
Rich cocoa taste
No added flavors
Free from milk
No milk solids and vegetable fats
Ingredients 
Cocoa Solids, Permitted Emulsifiers (E322, E476)

The Cadbury Bournville is the most common dark chocolate range in India. If you're someone who prefers chocolates on the less bitter side with low sugar content, this bar can be the right choice for you. This company ensures the production of the sepremium chocolates happens with the finest cocoa beans.
Features 
50% cocoa
Available in many flavors and variants
Rich and smooth taste
100% vegetarian
Ingredients
Sugar, Cocoa Solids (40%), Cocoa Butter (10%), Milk Solids, Emulsifiers (442, 476), Lactose

If you follow the keto diet and are looking for an ideal dessert, this low-carb dark
chocolate for diabetes is a healthy option. With no added preservatives, this vegan and gluten-free chocolatebar is made with high-quality cocoa beans. Itis rich in antioxidants, vitamins, and minerals, making an ideal choice for health-conscious people.
Features
60% cocoa
No added sugar and hydrogenated oils
Diabetic-friendly and free from milk
Can be consumed by people on various diets
Ingredients
Cocoa Butter, Cocoa, Sweetener (Erythritol), Natural Vanilla Extract, Artificial Flavor

This premium dark chocolate brands takes the finest cocoa beans from around the world to give you a rich taste. Its bittersweet flavor melts quickly and leaves a lingering feeling in your mouth to enjoy a bit longer. As this brand has a lower cocoa content variant, one can choose the richness of chocolate as per their preference.
Features 
90% cocoa
Pack of two
A blend of ingredients
Created by master chocolatiers
Suitable for vegetarians
Ingredients 
Cocoa Mass, Cocoa Butter, Cocoa Powder, Sugar, Bourbon Vanilla Beans

WiththeinclusionofStevia,thisdarkchocolatebarfrom Zeviccanhelpyou enjoygreattaste with out compromisingon health. It has varied cocoa content with irresistible flavor additions offering a gourmet taste. With its fine ingredients, this sugar-free chocolate bar is ideal for weight-conscious people.
Features
70% Belgium cocoa
Vegan and sugar-free
Organic compounds included
Rich flavor and healthy
Ingredients
Unsweetened Belgium Cocoa, Cocoa Butter, Stevia Extracts, Malitol, Erythritol, Emulsifiers (322, 476)

This 100% dark chocolate brand is vegan and has the highest cocoa content. It can be consumed by people on gluten-free, keto, and low-carb diets as a guilt-free dessert. As it has no sugar, this chocolate bar is diabetic-friendly and a perfect gift for cocoa lovers.
Features 
99% cocoa
100% vegetarian
Authentic taste of high-quality cocoa beans from Africa
Available in pure, roasted almond, pumpkin seeds, and cranberry flavor
Hand cleanser and mask included
Ingredients
Pure, Cocoa Powder, Cocoa Butter

Made with the finest cocoa beans, this vegan dark chocolate has low carbs and high protein,ideal for anyone on keto diets. It is also free from artificial flavors and has the goodness of whey proteins. With its perfect blend of intense dark coffee,thischocolate bar can be a good choice for mocha lovers.
Features
85% cocoa
Organic cocoa beans obtained from plantations in Kerala
Vegan and sugar-free
Contains Brazil nuts
Rich and silky texture
Ingredients 
Cocoa Beans, Cocoa Butter, Arabica Coffee, Monk Fruit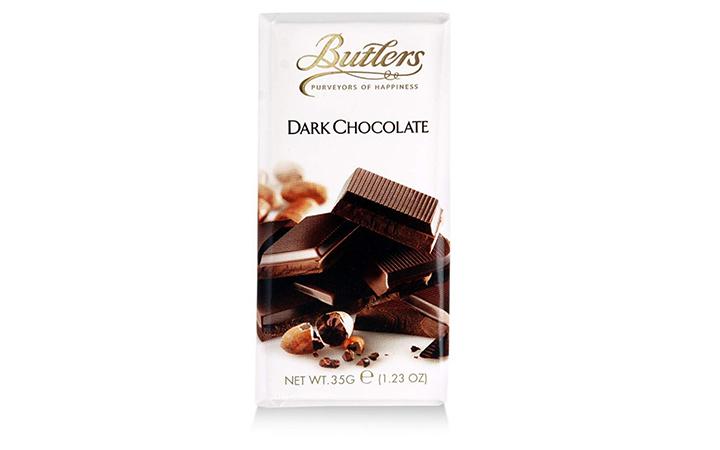 The premium dark chocolate from Butlers comes in multiple irresistible flavors. With its elegantly designed box, the chocolate barcan be an ideal gift for chocolate lovers. The chocolates from the Irishbr and have rich taste and texture, making them perfect, healthy treats for dessert.
Features 
70% cocoa
Fine blend of high-quality ingredients
100% vegetarian and alcohol-free
Contains nuts
Comes in seven different flavors
Ingredients 
Cocoa Mass, Sugar, Cocoa Butter, Emulsifiers (Soya Lecithin) And Natural Flavors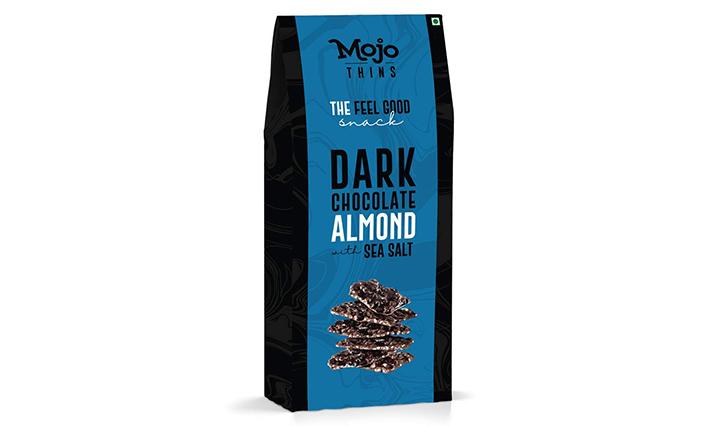 If you're looking for healthy desserts without compromising health, these Mojo Bars can be a good pick. Their high-quality cocoa content with the healthy fruit-and-nut combination can be a delight to the palate with no guilt. These bars are also available in gift hampers, making them ideal presents for parties.
Features 
50% cocoa
Gluten-free, vegan dark chocolate
Cocoa beans are sourced from Kerala
Available in three flavors, including almond with sea salt, hazelnut, and cranberry with cashews
Ingredients 
Sugar, Vegetable Fat, Cocoa Solids, Cocoa Butter, Almonds, Sea Salt, Emulsifiers (492, 322, 476)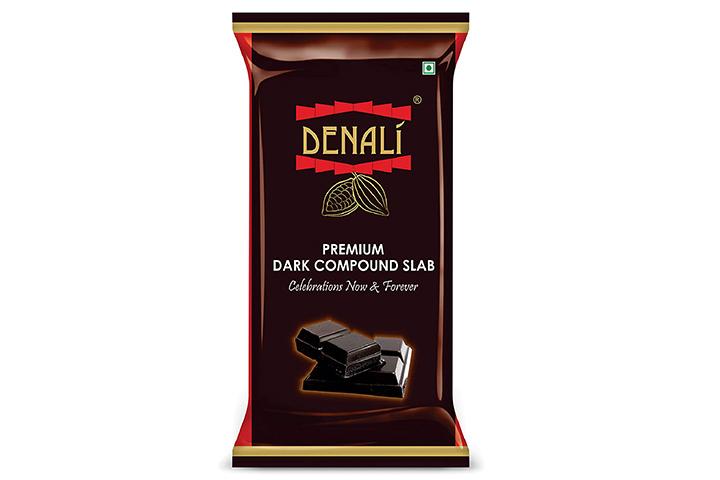 To those who enjoy dark chocolates incorporated in cakes and cookies, Denali's chocolate compound can be a suitable option. This compound will be a great addition to your desserts, including brownies, muffins, and mouses. Melt the chocolate bar using the double boiler method to make smooth and silky chocolate bars.
Features 
Perfect for cakes and ice cream decorations
Made with high-quality cocoa beans
Available in milk and white chocolate too
100% vegetarian
Ingredients 
Sugar, Edible Vegetable Fat, Cocoa Solids, Emulsifiers And Stabilizing Agents (Ins 322, 476), Artificial Flavoring Substances (Ethyl Vanillin)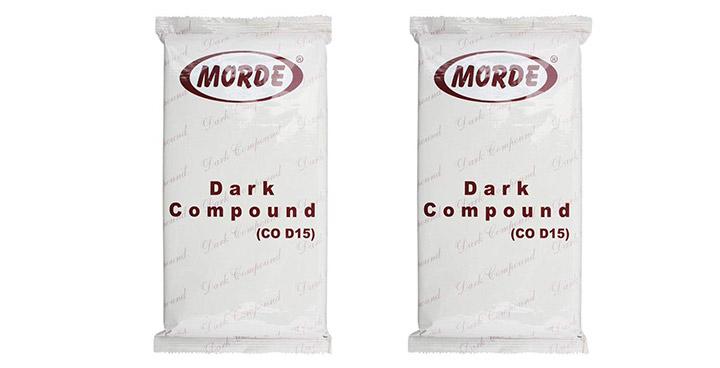 With a fine blend of chocolate and fat, this dark chocolate compound slab is a perfect addition to your cakes, cookies, and ice creams. Use a double boiler to melt the chocolate for a smooth and creamy texture and enjoy its richness. The compound has additional vegetable fat and can be considered as an ingredient rather than a snack.
Features 
Ideal for baking
Pack of two
Can be used to make the ganache, choco lava cake, or chocolate mousse
100% vegetarian
Ingredients 
Sugar, Edible Vegetable Fat, Cocoa Solids and Emulsifiers (492 and 322)

The BarADay dark chocolate is a healthy replacement for your snacks as it is power-packed with seeds, nuts, and dry fruits. You can consume this chocolate bar as a pre or post-workout meal. It is loaded with the richness of omega-3-fatty acids, antioxidants and comes in a compact size to fit into your pockets while you're on the road.
Features 
70% cocoa
Healthy and nutritious bar
Antioxidant-rich chocolate bars
100% vegetarian
No sugar or added preservatives
Ingredients 
Nuts and Seeds: Almonds, Walnuts, Chia Seeds, Flax Seeds, Pumpkin Seeds, Dates, Honey, Rolled Oats, Dark Chocolate (70% Cocoa), Black Raisins, Rice Crisps

Made with the finest quality cocoa beans, the Rage dark chocolate comes in an elegant cover box. It is ideal as a gift to chocolate lovers and can also be incorporated into several desserts.Add it to your ice creams or cakes as a decoration or a main ingredient to enjoy its rich and delicious flavor.
Features
100% vegetarian
Made with premium-quality ingredients
Suitable for gifting on special occasions
Ingredients 
Sugar, Hydrogenated Vegetable Fat, Cocoa Powder, Emulsifiers (Ins 322, Ins 476), and Salt
How To Choose The Best Dark Chocolate?
Dark chocolates are among the most preferred dessert or snacking option. People of all ages prefer them. But to pick the best one, here are a few factors to consider.
Organicity: Organically grown and minimally processed chocolates do not have added flavors or any other preservatives. Excess processing reduces the health benefits of cocoabeans.
Additional ingredients:Few chocolate bars have milk solids, sugar, or hydrogenated fats added to them. These additions decrease the nutritionalvalue and health benefits of darkchocolate.
Cocoa content: Higher cocoa content signifies less sugar added to the bar. A dark chocolate bar with a cocoa level above 60% is suitable for daily consumption. Chocolates with high cocoa content are more filling and increase body metabolism, improving
Fairtrade Chocolate:Fair Trade chocolates are made from ethically sourced cocoa. Under this practice, the farmers are paid a full fair price for the cocoa they sell to make chocolate.
Price: Dark chocolates are expensive when compared to milk chocolates but areworththepriceduetotheirhealthbenefits.Thecostof the bar also depends on the place from where the cocoa beans have been sourced. Few darkchocolates are also available at a lower price due to cheaper ingredients. Fair Trade chocolate made using organic ingredients is usually expensive.
Personal preference: Dark chocolates have additional ingredients such as nuts, dry fruits, or seeds added to them. You can pick any as per your choice.
Frequently Asked Questions
1. How much dark chocolate should I consume daily?
To obtain the health benefits of dark chocolate, consuming it in the right amount is essential. Chocolate is good for health only when consumed in moderation as it is nutrient-dense. Even a small bite of dark chocolate has several calories and fats. Hence, excess intake can lead to weight gain. It is recommended to consume two small portions per week or a moderate serving size of 25 to 30g per day.
2. Is dark chocolate good for weight loss? 
When consumed in moderation, dark chocolate decreases hunger hormone ghrelin levels, which causes reduced appetite in the subsequent meal. Due to this, dark chocolate is considered suitable for weight loss (10).
Dark chocolates are classic treats enjoyed by many, and they offer several health benefits when consumed in moderation. The options listed here are made with the finest cocoa beans grown organically and contain very few to no additional ingredients, thus making them healthy options. When choosing dark chocolate, ensure it has high cocoa content and pick between natural and flavored options based on your preference. And regardless of which chocolate you choose, make it a point to read the ingredient list and consume it in moderation.
Recommended Articles
References:
MomJunction's articles are written after analyzing the research works of expert authors and institutions. Our references consist of resources established by authorities in their respective fields. You can learn more about the authenticity of the information we present in our
editorial policy
.
The following two tabs change content below.

Sakshi did her graduation in Journalism from the Madras Christian College, Chennai, before starting her career as a freelance writer. She is into blog writing and for MomJunction, she covers various topics, including products to buy for your kitchen, furniture, and other home requirements. Previously, she interned as a content writer in a cyber security firm. As a content writer, Sakshi...
more