Long exposure to harsh environments, irritants, and sun damage makes the skin dry, robs moisture, and makes the skin look dull and tired. Fine hair on the face and lip area are irritating and do not allow makeup to settle down on the skin texture. Dermaplaning is an effective tool to scrape away the dry skin, peach fuzz, and remove unwanted and fine hair from the face and neck. These tools, in the form of beauty razors, gently exfoliate the skin and revitalize an opulent glow and younger-looking skin. A quick touch-up before any special occasion, dermaplaning is suitable for women of all ages and for every skin type.
Our review of the 11 best dermaplaning tools will deliver valuable insights about the benefits and features of these dermaplaning tools and will guide you to choose the right one for a super smooth skin texture.
Top Products From Our List
11 Best Dermaplaning Tools
The Schick Hydro Silk Touch-Up Dermaplaning Tool is a beauty razor set that facilitates glowing skin at a jiffy. They expertly trim and shape eyebrows and have a precision cover that shortens the length of the razor for sculpting the perfect shape to the eyebrows. It smoothes and exfoliates the skin by dermaplaning and helping you to get rid of dry patches on the skin and gives you a smooth, flawless face. They gently remove fine hair from the face. This unique blade is designed with fine micro guards that protect the skin from any cuts or abrasions. This disposable blade tool can be conveniently used to remove peach fuzz. This set includes 3 razors and 1 precision cover for detailed eyebrow shaping.
Pros:
Reusable
Safe and foolproof
Does not pull or tug on the skin
Removes fine wrinkles
Cons:
Some may find the guard too thick

Integrating safety with beauty, the ILLUVA Exfoliating Dermaplaning Tool effectively removes unwanted hair from your face and neck in an instant. It has a small-sized blade making it easy for sculpting your eyebrows and removing peach fuzz from the face and neck. A long and ergonomic handle provides a secure grip for an effortless and comfortable shave, without the fear of any nicks or cuts. This multipurpose at-home dermaplaning tool can be used to gently exfoliate the dead skin from the underarm, arm, legs, and hands and replenish your skin's glow. They are convenient to carry along and provide instant touch-up. This dermaplane razor set is available in 6 eyebrow shavers in light feminine colors of pink, blue, and yellow.
Pros:
Stainless steel blades
Long-lasting sharpness
Mesh-secure
Dustproof cap
Cons:
The blade may not be as smooth on coarse facial hair.

A quintessential fusion of technology and skincare, the Finishing Touch Flawless Dermaplane Glo is a battery-operated facial exfoliator and a must-have device in your collection of beauty care products. This non-invasive exfoliation tool safely removes peach fuzz and dead skin cells for an instant radiant glow. This dermaplaning tool provides professional results even on dry skin. Just hold your skin taut, turn on the bright LED light, and hold the blade at a 45° angle for a close shave. The exfoliating edge has a safety guard, giving you the confidence you need while using this facial razor. This at-home dermaplaning tool helps in the generation of new skin cells and boosts collagen formation. Regular use ensures soft and luminous skin.
Pros:
Non-vibrating design provides precision
Comes with 6 replacement heads
Removes fine lines
Rejuvenates skin
Cons:
Applying too much pressure may cause cuts

The Nylea Eyebrow Razor Trimmer is a multi-purpose tool for all your hair grooming needs. This premium razor deftly trims and styles your facial hair and rejuvenates your skin. This eyebrow razor removes fine hair and helps to get rid of unwanted hair from the face, neck, chin, and upper lip. The sharp steel blade gently exfoliates and scrapes away dead skin cells and leaves the skin fresh and clean. Its curved design protects the skin and also helps in giving the perfect shape to your eyebrows. These hair trimmers are designed for use by both men and women. It is available in a value pack of 6 extra sharp razors.
Pros:
Non-slip grip
Safety first design
Reusable
Has protective micro guards for styling
Cons:
May cause nicks and cuts if not used at the right angle.

Bid adieu to expensive beauty treatments with the advantageous Jasclair Dermaplaning Tool which empowers you to get glowing radiant skin within the comfort of your home.  This efficacious dermaplane razor trims unwanted hair with precision and exfoliates to provide baby soft and smooth skin. It helps to get rid of vellus hair and dead skin cell build-up, thus resulting in overall improved texture and lustrous tone. It removes peach fuzz and provides a clean base for absorption of serum and improves the appearance of dull and tired skin. The incredibly sharp and honed blade helps to precisely shape eyebrows and remove pesky unwanted hair from the upper lip and other areas of the face. This multipurpose skincare tool is available in a pack of 9 sharp razors.
Pros:
Unisex
Blade made with stainless steel alloy
Folding design for safe handling
Suitable for sensitive skin
Cons:
Some may find it difficult to straighten it for proper use.

Your quest for a pair of scintillating and perfectly shaped eyebrows ends with the CICINUJOY Eyebrow Razor Shaper. Made with impact-resistant ABS resin, this stainless-steel netted blade is sharp and rust-free and has a protective cover ensuring the safety of use. It provides high precision in shaping and styling eyebrows. Safe and convenient to use, this razor can be efficiently used at sideburns and facial hair on the face and neck. It gently exfoliates and removes dead skin and rough patches, revealing younger-looking dazzling skin. It provides an even-toned skin canvas for better makeup application. This nifty facial dermaplaning tool is available in an amazing pack of 40 sharp razors in 3 bright colors of yellow, pink, and blue.
Pros:
Can be used on all skin types
Special grain blade design
Sturdy handle
Portable
Cons:
Some may find it difficult to access hard-to-reach areas.

The TruMed Sterile Disposable Scalpels are the safest dermaplaning tools for hassle-free and confident shaves for clear bright skin. Each scalpel is vacuum-sealed to ensure sterility and is available in a sealed package. The ergonomically built corrosion-resistant and non-slip handle gently guides you to scrape away the dead skin and pink fuzz from the face and neck area and helps to remove pimples and blackheads. The sharp blade clears away unwanted and fine hair from the upper lip and face. This at-home dermaplaning tool is highly effective in shaping and sculpting beautiful eyebrows. It is available in a pack of 10 throwaway scalpels.
Pros:
Multipurpose
A plastic cover over each scalpel
Hygienic
Easily manoeuvrable handle
Cons:
Some may find the tip of the razor a bit too pointy.

Designed to dexterously remove peach fuzz and unwanted hair from the face, the Vertex Women's Facial And Eyebrow Razors are the ideal choices for the woman on the go. Its sharp straight steel blade precisely shapes and carves eyebrows and provides the perfect arch that you have always wanted. It gently glides over the skin without any pull or tug and helps to reduce fine lines and wrinkles. It also  exfoliates dead flaky skin and replenishes it with a soft glowing shine. This at-home dermaplaning tool has an ergonomically shaped handle that can be effortlessly used without any stress. This dermaplaning razor is made with diamond-cut blades to achieve expert results at home. It has no added chemicals and provides a naturally exfoliating and cleansing effect.
Pros:
Straight edge
Easy-grip handle and control
Hypoallergenic
Safe on sensitive skin
Cons:
Some may find them way too sharp.

Perfect for quick touch-ups and removing unwanted fine facial hair for women, the Shiseido Peach Fuzz Facial Razors For Women are simple yet versatile beauty tools. This facial dermaplaning tool gently removes lip hair, fine hair from the upper lip, sideburns, and neck and provides glowing skin. It clears peach fuzz from the face, cheeks, and jawline area. Its uniquely designed blade with fine micro guards removes dead skin cells and replenishes them with soft and supple younger-looking skin. It has an extra attachment for precise eyebrow shaping. It also has a thoughtfully added pack of oil blotting paper to remove extra oil from the skin before dermaplaning. It is available in a pack of 9 razors in varying shades of pink.
Pros:
Suitable for all skin types
Provides secure grip
Durable plastic
Does not irritate the skin
Cons:
Some may find the razor a bit too small.

The ENNVA Eyebrow Razor is designed with an anti-cutting stainless steel blade for providing you with the smooth skin that you have always dreamt of. Made with disposable materials like corn straw and wheat, it has a comfortable handle that provides a secure grip and can be rotated between fingers for better control. It has a removable blade for easy washing. The sharp and smooth blade easily removes unwanted fine hair and peach fuzz from the face and neck without any nicks and cuts. It mildly exfoliates dry skin and leaves a smooth texture behind. It delivers the ultimate shape to your eyebrows. This multipurpose shaving tool can be used on the armpit, body, and bikini area.
Pros:
Toxic-free materials
Anti-slip grip
Portable and durable
Comes with a protective transparent cover
Cons:
Some may find the front end of the razor too sharp.

Try StackedSkincare Dermaplaning Tool for instant bright, plump, and hydrated skin in a matter of minutes all at the comfort of your home. Built with surgical steel, it provides a maximum blade surface for providing a close shave to remove fine hair and peach fuzz from the face, lip, and neck area. It effectively removes dark spots and acne and provides a glowing skin texture. It exfoliates dry skin flakes and replaces them with instant soft and supple skin. This facial razor facilitates the proper absorption of serum and peels. The stainless-steel single blades are designed for 4 uses, once per week. Dermaplaning with this amazing tool before applying firming eye complex, EGF activating serum, or HA hydrating serum yields superior results.
Pros:
Sustainable aluminum handle
Suitable for all skin types
Salon-grade contouring
Environment friendly
Cons:
Some may find the blade a little blunt for removing coarse hair.

For an instant touch-up, these super-effective beauty razors are sure a winner. With our amazing review of the 11 best dermaplaning tools, you must be excited to try one of these convenient razors and make it an integral part of your skincare regimen. However, if you want more information before choosing the right one for your face, we would recommend you to read through our guide on points to keep in mind while making the best purchase.
How To Choose The Best Dermaplaning Tool?
Safety should be the prime concern in choosing the best dermaplaning tool. Most of these tools have a protective cover which is quite effective in protecting the skin from tugs and cuts while shaping eyebrows.
The prime factor to keep in mind is to check the blade. It should be made of premium stainless steel and should feature more surface area for better results. The sharpness should also be checked so as to avoid any painful cuts or scratches.
The handle should be ergonomically designed for bearing the perfect weight for better control. It should provide a firm secure grip. The handle should be easily maneuvered for better results.
Frequently Asked Questions
1. How often should I use a dermaplaning tool?
Although dermaplaning brings a radiant glow to the skin and is an easy touch-up, ideally one should have a gap of 3 to 4 weeks between each session. This ensures the perfect balance between avoiding over-exfoliation and maintaining your smooth skin. It will be prudent to consult your aesthetician before increasing the frequency of the usage of dermaplaning tools at home. Exfoliating the skin too often may leave your skin dry and irritated.
2. Should I moisturize before dermaplaning?
For best results, the skin should be dry before dermaplaning. However, moisturizing the skin with argan oil or with water before dermaplaning allows the blade to smoothly glide over the skin. Moisturizing prior to dermaplaning can be a good option for dry or sensitive skin.
We hope our review of the 11 best dermaplaning tools has elucidated the benefits of these DIY effective razors. Dermaplaning is a low-risk and most natural procedure of removing peach fuzz, skimming dry skin and flakes, and removing sun-damaged skin and fine wrinkles. They help to sculpt the perfect arch for your eyebrows. These razors gently exfoliate the skin, enhance luminosity, and leave you with glowing dazzling skin. Dermaplaning tools provide a smooth texture for the application of make-up and other beauty products. For an instant touch-up, dermaplaning is an easy fix for any special occasion.
The following two tabs change content below.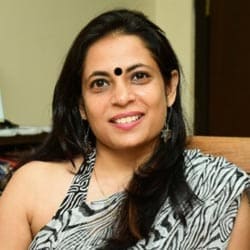 Priti Bose
Priti Bose is a poet, songwriter and blog writer. She did her masters in English, Public Relations and Advertising. Her creative skills and hunger for details make her do in-depth research on the topics she covers. For MomJunction, she writes on product analysis and reviews, especially for kids' products, toys and gifts. Before her association with MomJunction, Priti worked in the...
more