Do you often feel like your eyes are tired and dry up too soon after spending some time on your computer? If your answer is yes, one of the biggest reasons could be a lack of proper lighting on your desk. With most people now working from their homes, complaints of eye irritations and headaches are rising.
In an office, the lighting and other settings are well-maintained to provide employees with a favorable working environment. But at home, people might have to compromise with the lighting, which may be harmful for the eyes. To provide a solution to this problem, we bring a specially curated list of the 15 best desk lamps that fill your workspace with sufficient light without inflicting damage to your eyes.
Types Of Lamps
Before purchasing a lamp for yourself, it's a good idea to figure out which type of lamp would suit you best. Take a look at the different types of lamps here:
1. Incandescent Lamps
It offers high-color definition and emits light uniformly. However, it may not last long and may not be suitable for task-based purposes.
2. Mercury Vapour Lamps
It is a gas-discharge lamp that uses an electric arc through mercury vapor discharge for light production. It is comparatively more energy-efficient than incandescent and fluorescent lamps.
3. Sodium Vapour Lamps
This is also a gas discharge lamp that uses sodium to produce light. It emits a yellow light, which might not be suitable for task-based lighting.
4. Metal Halide Lamps
It is a high-intensity discharge electricity lamp that produces light by discharging gas through an electric arc.
5. Halogen Lamps
These lamps provide clear and bright light. However, it may heat up quickly and become hot to the touch.

Top Products From Our List
15 Best Desk Lamp For Your Eyes
This flicker-free, power-saving LED desk lamp from AFROG will add brightness to your workspace without straining your eyes. It is an ideal product for reading, studying, or working. It comes with a combination of 5 color modes and 7 levels of brightness, which can be set to the user's preference. It has a USB charging port that is fully-functional and allows you to charge your phone right where you are working. The design of the product is such that the head can be tilted 135° and swivels 90°, whereas the base can be tilted to 150° and swivels 45°. The different buttons on the base can be used for various operations like on/off, shut down, mode change, and brightness level.
Pros:
Flicker-free
Energy-efficient LED
5 color modes
Adjustable design
Touchpad controls
Cons:
The base is light-weighted.
The LED is non-replaceable.
This dimmable desk lamp from Lampat comes with a white LED light, which is energy-efficient and has a CRI (Color Rendering Index) of over 90. It features an autotimer, which helps save electricity by switching the product off after 30 – 60 minutes of inactivity, depending on the mode that is set. It comes with a touchpad with control buttons for on/off, timer, lighting modes, and brightness control, and the emission of natural light saves your eyes from any damage. The lamp comes with a USB charging port and can be adjusted according to the user's needs and preferences.
Pros:
Low power consumption
5 brightness levels
4 lighting modes
Flexible head and base
Cons:
The light may dim after prolonged use in the brightest setting.
This silver desk lamp from JUKSTG is an eye-friendly product. It comes with a power-saving LED light that is adjustable up to 7 brightness levels and 4 lighting modes, which can be set according to the activity you are engaged in, be it reading, working, studying, or sleeping. It is a foldable lamp, and the arm can be rotated up to 180° and the base swivels up to 90°. A USB charging port in the lamp makes it convenient to charge and access your phone. The lamp automatically shuts off after 60 minutes of inactivity and comes with a touchpad near the base with control buttons.
Pros:
Flicker-free
Power-saving LED
Foldable and flexible
Multi-angle adjustment
Cons:
Some may find the base too large.
This Sandy Black desk lamp from Lepower is made of metal, is durable, and amps up your room's aesthetics with its presence. The flexible gooseneck sitting on top of the adjustable swing arm makes it easy to find the perfect angle for your lighting needs. This light-weighted desk lamp is suitable for kids' rooms, offices, college dorms, or any other place of your choice.
Pros:
Metal body
Heat-dissipation design
Lightweight yet durable
Adjustable neck and arm
12-months warranty
Cons:
This energy-saving LED portable desk lamp from Deeplite is eye-caring and flicker-free. It is a compact product and is battery operated. It can be easily carried around anywhere without the hassle of having to plug it in. This feature makes the product usable during power cuts as an emergency light. It comes with a touch-sensitive control panel with 3 levels of adjustable brightness. With 360° flexibility, it can be folded into a small lamp, making it easy to carry it wherever you want. It has a USB charging port to charge your devices while the lamp is in use.
Pros:
Portable
Battery-operated
Cordless
Energy-efficient LED
Flexible and foldable
Cons:
Might run out of light if not charged regularly
Charging cord may heat up at times
This cute mini desk lamp from NovoLido comes with a pen and mobile phone holder. It is suitable for a college dorm, office, or bedside table. It comes with a USB charger, which you can use to charge your phone, night light, or a portable USB fan. With 2 color modes and infinite brightness levels, the memory function remembers the last set brightness level for both color modes. The 360° flexible metal hose can be adjusted to any angle. It is rechargeable and can be used anywhere, without the restriction of a cord.
Pros:
Travel-friendly
Rechargeable
Energy-saving
Lasts up to 10 hours
LED bulb
Cons:
Might sometimes make a buzzing noise while charging
The eye-caring desk lamp from Moico comes with an energy-efficient LED light, which is flicker-free and battery-operated. The integrated USB port allows one to charge other devices while the lamp is in use. The sensitive touch panel features 5 color modes and 5 brightness levels to set the right ambience according to one's needs and moods. The flexible arm and head of this battery desk lamp make it easy to fold the product and adjust the angle. With a memory function, it switches back on at the last used setting and also features an auto-off timer of 30/60 minutes and a reset button at the base.
Pros:
Anti-skid base
Sleek design
Lightweight
LED lifespan of 50,000 hours
Rechargeable 2000 mAh battery
Cons:
It does not come with a charger/adapter.
This black desk lamp from Mchatte comes with a wireless charger. The USB port that is provided allows you to charge other devices simultaneously while the lamp is in use. It is flicker-free, anti-glare, and prevents any damage to the eyes. It comes with 5 color modes and 5 brightness levels, which can be set according to the user's need. It also has an auto-off timer, which helps in energy conservation. This LED desk lamp can be used for reading, studying, and working.
Pros:
Wireless charging
Auto-off timer
Flicker-free
Lightweight
Sleek design
Cons:
Does not include a charger/adapter.
This white LED light from Taotronics comes in a blend of aluminum alloy and plastic. It features a forward beam technology that facilitates the switching of the light source from front to back with just the press of the "Illuminated Area" and by rotating the knob. It reduces glare and shadows, hence preventing strain to the eyes. It comes with an auto-brightness adjustment feature that creates a comfortable illumination according to the surroundings. It is a flexible product as it comes with 2 supporting arms, a head, and 3 rotating joints. With a CRI of 96 and above, it can be used for various activities like reading, studying, and working.
Pros:
Auto-brightness adjustment
Straight-forward touch controls
Multifunctional rotary knob
Memory function
Mimics natural daylight
Cons:
Some may find it too bulky.
This desk lamp is made of metal and will amp up any study table's aesthetics with its beautiful design. It can either be made to stand on its base or be clipped onto the surface. The flexible lamp comes with an adjustable gooseneck. It is a compact device, which is easy to assemble, and comes with a 12-month warranty period.
Pros:
Stand and clip-on
Flexible
Available in other colors
Heat-dissipation design
Contemporary design
Cons:
Metal lamp head might heat up quickly
Bulb not included in the package
This LED desk lamp from Globe Electric is a clamp-on device. It comes with a flexible, spring-loaded arm, which is useful in adjusting the light. The head of the lamp houses the on/off switch for convenience. It can be mounted anywhere according to the user's need and comes with an extra-long power cord to easily reach the power sockets.
Pros:
Flexible
Eye-friendly
Rotary power switch
Metal clamps
Cons:
Non-adjustable brightness
One might need an extra set of clamps
Rivet's task lamp is an ideal table lamp for students, readers, crafters, or those who require extra light in their day-to-day tasks. It comes with multiple hinges that make it highly adjustable, hence throwing light at the right spots and making work more comfortable. The metal shade is black, and the arm and pole are brass, providing an aesthetically pleasing look to the product to fit into any surrounding. It comes with an integrated USB port to charge your phone while you use this lamp.
Pros:
Flexible
Energy-efficient
Eye-friendly
Easy to assemble
Available in other colors
Cons:
The metal surface may heat up quickly.
This flicker-free desk lamp from Consciot is an eye-friendly product. Its energy-saving LED bulb provides a bright yet pleasant light. It has 5 lighting modes and 7 brightness levels on the touch control panel, which can be set according to the need of the user. Its memory function remembers the last used settings. It features a 350° spinning base, a 300° rotatable head, and a 150° adjustable arm, making it flexible and adjustable. With a fast-charging USB port, one can charge their phone, while using the lamp without looking for other power outlets.
Pros:
Gentle on the eyes
CRI above 95
Adjustable arms and head
USB charging port
Auto-off timer
Cons:
Some might find the light dim
This LED light from Youkoyi is suitable for reading, studying, or office. It is an architect table lamp with clamps, designed to be fixed anywhere it is needed. Its flexible gooseneck and long swivel arms make it easy to adjust the light according to one's needs. The lamp body facilitates the changing of color modes and brightness levels to suit the user's mood. This space-saving clamp lamp is energy-efficient and has a low heat output making it easy to use without straining the eyes.
Pros:
Clamp-on design
Flexible
Eye-friendly
Multiple color and brightness settings
Space-saving
Cons:
Some users might feel that the touchpad is not up to the mark.
This silver desk lamp from HD Time is an excellent addition to one's home or office, owing to its petite, space-saving design. It comes with an energy-saving LED light, which is easy on the eyes. The 3 lighting modes and 3 brightness levels make it easy for the user to perform any task like reading, studying, or working without worrying about straining their eyes. It comes with an in-built USB charging port, which is compatible with computers, phones, and other devices. Its multi-angle design makes it flexible and adjustable to focus light at a specific spot. The memory function of the product remembers the last settings used.
Pros:
Eye-friendly
Energy-saving
Compatible USB port
Memory function
Multi-angle adjustment
Cons:
Some may find the touch panel extra sensitive
Some my find the product to be very light
Now that we've checked out the 15 best desk lamps that are kind to your eyes, let's also take a look at a few points you should keep in mind before buying a desk lamp for yourself.
How To Choose The Best Desk Lamp For Your Eyes
Before choosing a desk lamp that is eye-friendly, these are the points you should keep in mind:
CRI: The Color-Rendering Index of a desk lamp should be at least 60 or above. The higher the CRI, the better.
Color Temperature: Color Temperature is measured in kelvin(k) and is used to measure the light's warmth or coolness. A light with 2200-2700k is warm and a light with 4000-5500k is cool light. The cooler the light, the bluer it appears. Cooler lights cause less eye strain.
LED: Provides bright light. Although it can be considered a high-intensity desk lamp, it is energy-efficient.
CFL: Compact Fluorescent Light Bulbs mimic natural light due to high contrast. It contains mercury, which might be a health hazard if not disposed-off properly.
Brightness: A desk lamp with a light of 5-10 watts is ideal for most workspaces. However, the brightness can be adjusted based on the task being performed.
Frequently Asked Questions
How many Lumens Do I Need For a Desk Lamp?
It primarily depends on the distance between your workspace and the lamp, but the recommendation would be somewhere between 500-900 lumens or 40-75 watt equivalent.
Tips On How To Maintain The Quality of Your Desk Lamp?
Here are a few helpful tips to keep in mind:
Keep using the lamp regularly.
Switch it off when not in use.
Keep it dust and moisture-free.
Researchable lamps should be charged from time to time.
Battery-operated lamps should be checked now and then for battery leakage.
Avoid excess folding and bending to keep it in a good condition for a long period of time.
For every workspace, it is very important to focus on proper lighting; one which brightens the space, while keeping your eyes safe from strain. Whether reading, studying, working, or sleeping, it is necessary to create the correct ambience. To make all these tasks easier, the presence of a desk lamp is of utmost importance. Making the right choice of desk lamps, while considering all the factors like the task at hand, the brightness of the light, and other factors are also equally crucial. Hence, considering one's needs, the apt choice of a desk lamp should be made to reap the best benefits out of it without straining one's eyes.
The following two tabs change content below.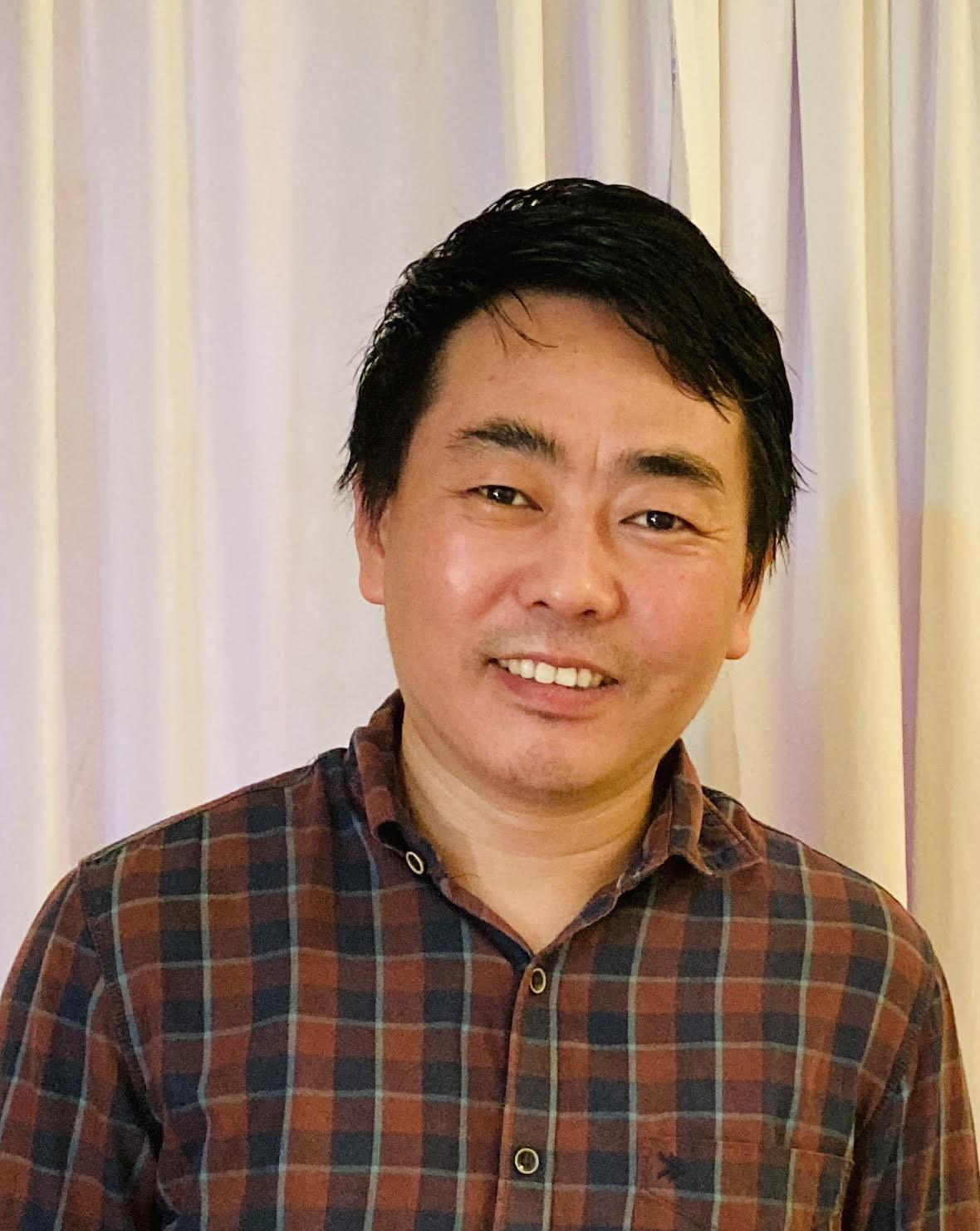 Wedetso Chirhah
Wedetso Chirhah holds a masters degree in English Literature. He had written content for more than 15 B2B websites and edited school books before joining MomJunction as an editor. Wedetso ensures the articles meet the highest editorial standards. He enjoys making content understandable and relatable to readers, and he is a big fan of the versatile em dash. He also...
more