Protect your baby's delicate skin from tight elastics and uncomfortable fit with these special diapers for chubby babies. These diapers help prevent rashes and scratches by giving enough room. The elastic around the thighs is flexible, allowing easy movement. These leak-proof diapers are eco-friendly and made from skin-friendly materials that are safe and comfortable. So, check out our list of the best diapers for chunky babies to choose the right one.
Top Products From Our List
11 Best Diapers For Chunky Babies
Available in various sizes, these diapers are designed with a wetness indicator and lock-away channels that help absorb wetness and prevent leaks. The breathe-free liner is soft on the baby's skin, soothing and protecting it from roughness, peeling, and rashes. Its flexi-sides allow a comfortable fit on the thighs and waists without being tight. These hypoallergenic diapers are crafted free of latex, paraben, and chlorine components.

Mama Bear's gentle touch diapers are dermatologist-tested and hypoallergenic. They offer 12-hour absorption and leakage protection, with a wetness indicator for tracking. The flexible fit allows free movement, and the outer cover is breathable, keeping the skin dry. They are free of parabens, chlorine bleaching, lotions, perfumes, phthalates, and cruelty.

With a 12-hour leak-lock system and snug and contoured shape, this diaper offers day and night protection. It absorbs wetness within seconds and comes with a wetness indicator, keeping the baby dry and rash-free. Designed with cute Mickey Mouse prints, these diapers are free of parabens, chlorine, latex, and fragrances.

Eco-friendly, machine-washable, and reusable, the pack contains four bamboo inserts and six microfiber inserts. The polyester outer layer is waterproof, and the leg gussets and soft elastic help prevent leaks. They are highly absorbable, breathable, and crafted without dioxins, BPA, latex, lead, phthalate, and other harsh chemicals. The diapers are adjustable with various buttons and are suitable for babies aged up to two years and weighing between 7lb and 33lb.

The skin-smart diapers are hypoallergenic with stretchable side panels that hold the nappy snug and allow easy movement. It is designed with a flexible, absorbent core that locks in wetness for leakage protection throughout the day and night. The soft cottony material is free of dyes, chlorine, latex, or fragrances. The inner layer is treated with natural botanicals, aloe, and vitamin E. These protect the baby's sensitive skin from rashes and infections.

Eco-friendly and leak-proof, these moisture-wicking and thermal-regulating bamboo diapers help prevent rashes and irritations on the baby's sensitive skin. The ultra-soft diapers are comfortable and hypoallergenic, with antibacterial properties that help prevent infections and chaffing. A thin layer of aloe in its inner lining can keep the baby's skin hydrated and itch-free, and adhesive and Velcro tape will hold the diaper in place.

Suitable for sensitive skin, these multi-colored diapers are available in various sizes. The ultra-absorbent diapers are leak-proof, blowout-proof, and hypoallergenic. Their breathable back sheet made of feather-soft material helps prevent rashes and infections, while the wetness indicator helps you monitor the diaper change.

Available in multiple fun prints, the diapers' sides are flexible and stretchy for maximum comfort during movement. The quilted bubble liner helps lock in the moisture and keeps the diaper and the skin dry. Designed with a wetness indicator, the diaper tells you when your baby needs a change. Free of chlorine, latex, and parabens and made from plant-based materials, this fragrance-free diaper is leak-proof with fast-absorbing channels.

With 12-hour protection, these diapers help keep the baby dry and happy. The core is super-absorbent and free of bleaches, chlorine, or harmful chemicals. Its Fresh Air layer is breathable and releases humidity, taking away moisture from the skin. The diaper doesn't contain fragrances or lotions and is made from FSC-certified plant pulp. Every pack comes with two attractive patterns.

Disposable natural diapers from Happy Little Camper are treated with aloe vera and vitamin E, suitable for sensitive skin. Its bio-core blend is ultra-absorbent with elastic sides for preventing leaks and blowouts. The back sheet and soft top prevent rashes and scratches and are hypoallergenic. These diapers are free of chlorine, paraben, silicone, phthalate, lead, sulfate, and other harmful chemicals. Sustainably sourced natural ingredients make these diapers eco-friendly and safe.

Comfees total fit system offers maximum leak protection and comfort. Its core is super-absorbent, locking away moisture for up to 12 hours. The soft flex waist band comes with stretch fasteners, and its contoured design fits snugly on the baby. These diapers come in various colorful designs, with a wetness indicator.

How To Choose The Right Diapers For Chunky Babies?
Here are some points to keep in mind while buying diapers for chunky babies.
Size: Choose diapers that can cover the baby's bum. It is recommended to pick one size bigger than the regular size for a chubby baby.
Waistband: Ensure the waistband is soft, stretchable, and comfortable as it tends to feel tighter when the baby sits or moves around.
Wetness indicator: Pick a diaper with a wetness indicator that indicates the time for a diaper change. It helps you keep a check on the dampness to help prevent rashes and discomfort.
Absorbency: Check the diaper's absorbency level to determine how long it can last and prevent leakages. It helps keep the baby dry and less irritable.
Softness: Choose diapers with a soft inner layer to protect the baby's skin from scratches, peeling, and skin irritations.
Brand: Your baby is precious, and it is best not to compromise with baby products. Pick a renowned brand with required certifications for maximum safety and functionality.
Chemicals: Avoid chemicals and toxins, including paraben, sulfate, phthalate, latex, and chlorine. Pick skin-friendly materials to prevent allergies and irritations.
A diaper should offer a snug fit and be stretchable, elastic, flexible, and soft around the thighs, seams, and waist. This will ensure leak prevention along with comfort and good absorption. Choose from our list of the best diapers for chunky babies to find the right one for your child.
Recommended Articles:
The following two tabs change content below.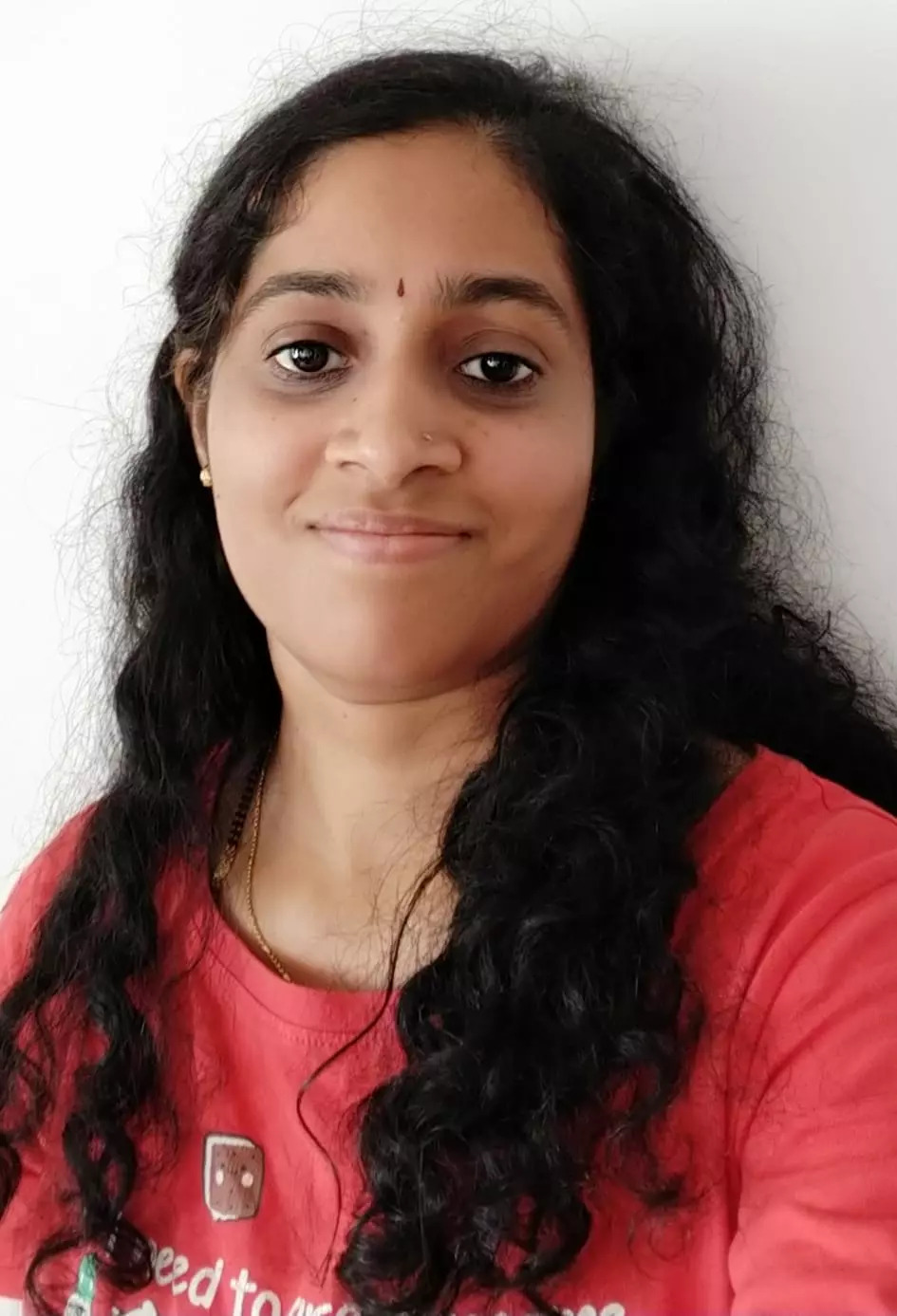 Vibha Navarathna
Vibha is a coder turned content writer. She holds a Masters degree in Computer Applications, and her passion for writing fresh and informative content made her a full-time writer. Holding certifications in content writing and creative writing, she writes on electronics and baby products for MomJunction. Apart from work, Vibha is found reading and learning about new things, experimenting with recipes and having quality time with her daughter.