Dinosaurs have always intrigued children. Thus, getting dinosaur books for kids will help them learn more about these magnificent creatures and take them on a magical journey of how they evolved and came into being. But which book will be the best choice for your little one?
We've put up a comprehensive collection of some of the best books for kids of all ages. So keep reading to see which one you believe would pique your child's attention.
32 Dinosaur Books For Kids
1. How Big Were Dinosaurs? by Lita Judge (6-9 years)
With child-friendly text and adorably silly illustrations, this fact-filled book puts dinosaurs next to modern animals so that you can see exactly how they size up. Did you know that a velociraptor was only the size of an average dog? It also has a huge fold-out chart that compares the dinos to each other, from the tiniest Microraptor to Argentinosaurus, the largest animal ever to walk the land. The artwork is spectacular, with the delicate use of watercolors to depict the posture and expressions of the animals.
2. My Big Dinosaur Book by Roger Priddy (2-5 years)
This board book is perfect for young dinosaur fans since it features new words to learn and several amazing photographs. This large-format book includes bright and colorful photos of many different dinosaurs, their names, and basic facts. Older children can learn the dinosaur names and what they ate, while younger ones can study the pictures and search the pages to answer the simple questions asked by the author.
3. Discovery Kids Dinosaurs Rumble Sound Book by Parragon (2-5 years)
The Dinosaurs Rumble Sound Book is a fun book with facts, bright pictures, and ten cool sounds that match the dinosaurs. This sturdy board book keeps little ones entertained with the loud, robust dinosaur roars. Kids also love matching the sounds to the animals in this interactive book. Interactive and informative, this large-sized book gets the toddlers ready to rumble with the dinosaurs.
4. Alphasaurs And Other Prehistoric Types by Sharon Werner (6-12 years)
Using letters in an assortment of types, the award-winning creators of Alphabeasties have gone prehistoric. This creative alphabet book designs the shape of each dinosaur using the first letter of its name. Beautiful illustrations make this a rare masterpiece that is informative and entertaining. Each page has dinosaur facts that keep your little paleontologist absorbed and captivated.
5. Dinosaurium: Welcome To The Museum by Lily Murray (8-12 years)
The newest title in the Welcome to the Museum series pays attention to the most wondrous beasts to have walked our land. This beautifully curated guide has stunning artwork by Chris Wormell to give readers the experience of walking through an exhibition. Meant for older readers, who are ready for more factual information, it has detailed text with inputs from paleontologists. It features an amazing range of dinosaurs from the well-known T-Rex and Triceratops to lesser-known species, such as Tsintaosaurus and Coelophysis.
6. Encyclopedia Prehistorica Dinosaurs: The Definitive Pop-Up by Robert Sabuda (5-9 years)
Pop-up masters Robert Sabuda and Matthew Reinhart present us with a magnificent tribute to the world's best-loved prehistoric beasts. The life-like pop-ups on each page are a breathtaking display of creativity and paper engineering. Full of fascinating facts on popular dinosaurs as well as many lesser-known varieties, it also has amusing anecdotes on the history of paleontology. This volume also entices children with its side flaps that open like miniature books to reveal more pop-ups or text with facts.
7. National Geographic Little Kids First Big Book of Dinosaurs (4-8 years)
Packed with fun facts and age-appropriate information, this book brings the prehistoric era alive with spectacular illustrations by Franco Tempesta. Each spread features a different dinosaur from small to gigantic, along with text in large font, which is perfect for young fans with a big love for dinosaurs. Parents will appreciate the tips and activities at the end of each chapter to carry the learning experience a step further.
8. Oh Say Can You Say Di-no-saur? All About Dinosaurs by Bonnie Worth (4-8 years)
The Cat in the Hat is back to take you on an adventure back in time to learn how fossils are created and then explore a dinosaur museum. Get an easy introduction to dinosaurs from the flying Archeoptyerx to the spiky Ankylosaurus. Don't worry about these names being difficult to pronounce for your little ones as The Cat in the Hat breaks them down to make it easy for kids and parents. Told in rhythmic couplets, this book is both entertaining and educational.
9. Dinosaur! (Knowledge Encyclopedias) by DK (9-12 years)
Dig into this stupendous children's encyclopedia, which is loaded with fascinating facts on more than 60 prehistoric creatures from the age of the dinosaurs to the Ice Age. Complied with the help of the Smithsonian, it makes you into an expert on the subject. With two pages devoted to each dinosaur and multiple illustrations, this book is perfect for children who want to know more about dinosaurs, prehistoric life, and fossils.
10. Atlas Of Dinosaur Adventures by Emily Hawkins (6-9 years)
This large-format book introduces us to 31 dinosaurs through a combination of facts and illustrations. Arranged geographically over six world regions, these prehistoric creatures are placed on the map as it is seen today, making it easier to grasp the dinosaurs' geographic cover. Each section begins with an infographic map and then leads to a two-page spread featuring illustrations and details of various dinosaurs. With interesting facts and figures sprinkled across the pages, it also includes a "Can you find?" page at the end.
11. Touch And Feel Dinosaur by DK (2-5 years)
This is a great book to introduce little ones to the world of dinosaurs while encouraging them to explore different textures. The tactile pages, which are perfect for tiny hands, have bright, bold images and descriptive text. Touch and feel books help develop fine motor skills while laying the foundation for early language development. Bumpy scales, sticky tongues, smooth horns, and other fun textures make this sturdy board book a sure hit with toddlers.
12. Jurassic World Dinosaur Field Guide by Dr. Thomas R Holtz Jr. & Dr. Micheal Brett-Surman (8-12 years)
This dinosaur field guide is written by two celebrated paleontologists and is filled with facts about the most well-known dinosaurs, along with some of the newest discoveries. Illustrated in bold vibrant colors, this non-fiction guide uses simple language to describe over 100 dinosaurs. Perfect for older kids, this accompaniment to the Jurassic Park movies also includes a pull-out poster.
13. Lift-the-flap Questions And Answers About Dinosaurs by Katie Daynes (3-5 years)
This delightful little book with sturdy flaps is packed with all kinds of dinosaur questions. Featuring over 60 flaps to lift and facts to read, it has answers to all your child's dinosaur questions. The book provides details of several nuances of dinosaur life and existence. Vibrant colors and bold illustrations make it all the more attractive.
14. The Complete Book Of Dinosaurs by Dougal Dixon (9-12 years)
Featuring close to 400 dinosaurs, with over 900 illustrations, this book gives a comprehensive view of the three major periods when these magnificent creatures walked on earth – the Triassic, the Jurassic, and the Cretaceous. With detailed anatomical drawings of the skeletal structure, it is the ultimate identification guide written by a well-known expert in the field. A wonderful resource for school projects, it contains a description of the key features and evolutionary adaptations of each dinosaur.
15. Dino Dana: Dino Field Guide by J.J. Johnson, Colleen Russo Johnson, & Christin Simm (8-12 years)
Perfect for fans of Amazon Prime TV show Dino Dana, this dino field guide is full of fascinating science facts and colorful illustrations. Arranged alphabetically, it introduces the dinosaurs and then goes on to give detailed information about when and where they lived along with what they ate. A great science book for children, it also includes descriptions of the dinosaur-related experiments conducted on the show.
16. Captain Flinn And The Pirate Dinosaurs by Giles Andreae (3-6 years)
Children fond of pirates, dinosaurs, and ships will be happy to climb aboard this book. This imaginary adventure combines a little boy's two passions — pirates and prehistoric animals. Captain Stubble needs Flinn's help to find his stolen ship, but when Flinn and his friends discover the ship has been taken over by some fierce pirate dinosaurs, a great battle ensues. Russell Ayto's watercolor and ink illustrations make this tale an exciting read aloud.
17. Tyrannosaurus Drip by Julia Donalson (4-8 years)
This rhyming tale told in Julia Donaldson's classic style is well complemented by David Roberts' illustrations. Everyone knows Tyrannosauruses can be big and scary, so when a mild duckbill dinosaur's egg ends up in a T-Rex's nest, there is chaos and confusion. When the baby duckbill hatches, he is so out of place, his elder sisters call him Tyrannosaurus Drip! This tale of heroism has a 'happily ever after' ending, making it an all-time favorite read.
18. The Dinosaur Who Lost His Roar by Russell Punter (6-8 years)
Sid likes to scare the other dinosaurs with his loud roar and then laugh at them when they get startled. But when he loses his voice, he realizes it is not so pleasant to be laughed at. With rhyming text and charming illustrations in vivid colors, this book teaches the importance of being kind, brave, and a good friend.
19. Dinosaur Roar! by Henrietta Stickland (2-4 years)
Now endorsed by the famous Natural History Museum, the brand new edition of this classic picture book has cheerful rhyming text and charming images of dinosaurs. This classic book is full of all sorts of dinosaurs, from sweet to grumpy and spiky to lumpy, making it the perfect introduction to dinosaurs for children. It even includes a pull-out poster showing dinosaur characters from the book.
20. Dinosaurs Before Dark Magic Tree House Vol. 1 by Mary Pope Osborne (6-9 years)
This enjoyable time-travel fantasy is entertaining and informative. Jack and his younger sister, Annie, find a magical treehouse library. When they look into a book about dinosaurs, they are transported back to the Cretaceous era where they find volcanoes, dinosaurs, and adventure. There is plenty of magic and suspense, along with enough dinosaur information to keep children engrossed.
21. Dinosaur Dig! by Penny Dale (2-5 years)
From dinosaurs to construction vehicles and dirt, Dinosaur Dig! has everything to catch your toddler's attention. This learn-to-count book is packed with energy, action, and a surprise ending. It is a fun book from start to finish, thanks to its vibrant and detailed watercolor illustrations and a catchy narrative full of lively dinosaurs working on a construction site.
22. How to Catch a Dinosaur by Adam Wallace (4-8 years)
It's time for the school science fair, and an imaginative young character in the book is determined to win first place. How he's going to win first place? That is where our prehistoric friends come into the picture. With the help of his friends, he chases what they think is a dinosaur all over his school and the neighborhood. The plans they devise and the traps they set keep your children entertained throughout the story packed in a hardcover book.
23. How Do Dinosaurs Play With Their Friends? by Jane Yolen (3-5 years)
Jane Yolen's playful rhyming text will show children that "playing nice" can be fun and easy. Mark Teague's stunning illustrations have the children laughing out loud. A fun guide to friendship, this book is perfect for parents to read aloud. This book is great for storytime, thanks to its sense of humor that is appreciated by both adults and children.
24. Tiny T. Rex And The Impossible Hug by Jonathan Stutzman (3-5 years)
Join Tiny T. Rex in his very first adventure in a book that teaches lessons in perseverance and kindness. Pointy needs cheering up and only a hug will do. But with his small build and teeny arms, can Tiny T. make the hug possible? A warm and funny tale that proves that the best hugs come from the biggest hearts, and obstacles can be overcome by putting your heart into trying.
25. Moon Girl And Devil Dinosaur Vol. 1: BFF by Amy Reeder & Brandon Montclare (11-14 years)
A lively, comic series with an unusual heroine and her larger-than-life accomplice, this book has colorful art. Luna Lafayette is an eight-year-old super genius who carries the "inhuman" gene and wants to change the world but learns the hard way it takes more than just brains. Her life is turned upside down when a prehistoric creature is teleported from the past to the present. This well-done inclusive comic with a STEM-focused star deserves a place on your bookshelf.
26. Dactyl Hill Squad by Danial Jose Older (8-12 years)
The story is set during the Civil war of 1863, where Union and Southern soldiers ride dinosaurs instead of horses. The book follows the exploits of Magdalys Roca and her friends as they train to fly on pterodactyls to rescue their friends from the clutches of the evil magistrate, Riker. Perfect for middle graders, this alternate history adventure has an honest portrayal of the complicated topics of race and gender.
27. We Don't Eat Our Classmates by Ryan T. Higgins (3-5 years)
Penelope Rex can't wait to meet her classmates on the first day of school. But it's hard to make friends with humans when they are so very delicious! Until Penelope realizes she may not be at the top of the food chain after all. Author-illustrator Ryan T. Higgins delivers a hilarious new story with flawless pictures and dialogue and an unexpected twist at the ending.
28. In The Time Of The Dinosaurs (The Magic School Bus) by Joanna Cole (4-8 years)
Join the Magic School Bus as it turns into a time machine to transport the class back millions of years. The classroom is decorated as Dinosaur Land, but Mrs. Frizzle desires a more authentic experience. So she takes her students on an adventure where they learn about the diets and habitats of dinosaurs and discover a Maiasaura nesting ground. As in all Magic School Bus books, the text and art are well-researched and presented on pages that overflow with details.
29. Dinotopia, A Land Apart From Time by James Gurney (9-12 years)
In Dinotopia, James Gurney imagines a place where dinosaurs remained alive till the present day, a concept that has fascinated authors and movie makers for a long time. With great attention to detail and some awe-inspiring illustrations, this book gives us an enduring story that will never lose its charm. It is good for a read-aloud session for young children since it makes for a ticket to a journey to another world.
30. The Girl And The Dinosaur by Hollie Hughes (3-6 years)
This picture book with spectacular illustrations tells the tale of a little girl who finds a dinosaur skeleton while digging for buried treasure on the beach. She wishes with all her heart, upon a star, that her dinosaur comes to life, and her wish comes true. Marianne's adventures with her new friend take you on a magical journey far beyond your imagination. This delightful book celebrates the power of one girl's endless imagination.
31. The Adventures Of Padma And A Blue Dinosaur by Vaishali Shroff (6-9 years)
In an exciting mix of fiction and non-fiction, this book contains unusual facts and details on dinosaurs discovered in India. Padma and her grandmother discover that the flatland where their cows graze was home to the dinosaurs that lived in India more than 65 million years ago. Follow Padma and her dinosaur pal Bluethingosaurus as they learn about the history of these prehistoric creatures in India.
32. The Dinosaur That Pooped A Planet! by Tom Fletcher & Dougie Poynter (4-8 years)
Go on a supersonic space adventure with Danny and his pet dinosaur. One boy, one very hungry dinosaur, and one space rocket are the perfect combination for an epic space adventure in this book filled with pandemonium and planets! Gary Parson's illustrations are a merry accompaniment to the funny rhyming text.
From engrossing non-fiction to treasured fiction volumes, these books kindle your child's imagination while teaching them about dinosaurs, extinction, and fossils. They even lead to constructive role play and animated discussions. Choose the most age-appropriate books for your child, and remember to keep coming back to our list of 30+ dinosaur books for kids as your child's thirst for knowledge grows.
The following two tabs change content below.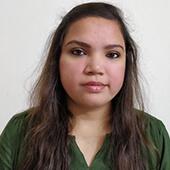 Harshita Makvana
Harshita is a graduate in commerce and holds a PG Diploma in Patent and Copyrights Law from NALSAR University. She has also pursued CA and has more than three years of internship experience in auditing. Her love for travelling has taken her to various parts of the world, and writing the travelogues was what brought out her love for content writing....
more