If dinosaurs fascinate your child, your house must be filled with dinosaur toys! If not, it is time to buy some of the best dinosaur toys, with realistic features and sounds to help your children learn about these prehistoric creatures. Dino toys could also make ideal partners for creative play.
If you have enjoyed playing with dinosaur toys as a kid, bring them home to have a great time with your kids. They also make great toys for curious toddlers to hold and develop their fine motor skills. Here, we list some of the best dinosaur toys and give a few tips to help you pick a great toy.
15 Best Dinosaur Toys
If your children are into imaginative play and are curious about history and science, then this box of assorted plastic dinosaur toys could be a great addition to their toys collection. Each dinosaur toy is 7in in size and could be ideal for science projects or as return gifts.
Features
Realistic
12 different varieties of dinosaurs
Sturdy and well made
Comes with an illustrated book about dinosaurs
Suitable for children of all ages
This walking dinosaur toy might be a hit with children aged three and above. The purple dinosaur has transparent spikes, eyes, and tongue that light up. It could be the right dinosaur toy for kids who are always on the move.
Features
12in length and 6in height
Movable legs and jaws
Spikes are illuminated with blue and green lights
Eyes and tongue also flash lights
Batteries included
Easy to switch on/ off
Realistic dinosaur roar
You children can go on an adventurous ride in their very own Jurassic Park with this dinosaur toy and playmat set. Each set comes with nine different varieties of dinosaurs and a playmat with dimensions of 31.5 x 27.6in. The combination of toys and the play mat makes it a great educational toy.
Features
Realistic features
Made of non-toxic PVC and is hand-painted
Large body, ideal for younger kids too
Soft non-woven fabric textured play mat
The playmat comes with an interesting dinosaur park design
Playmat large enough to accommodate 2-4 players.
If you are looking for some jumbo-sized dinosaur toys, then go with the Boley five-piece dinosaur set. Each dinosaur has realistic features and is made of high-quality materials. The large size makes them easy-to-hold dinosaur toys for babies. They are also durable and can give your child endless hours of imaginative play both indoors and outdoors.
Features
Made of non-toxic lead and phthalate-free materials
Adheres to the ASTM safety standards
Realistic features
Durable
9in height and 15in width
Made of soft PVC material
This unique dinosaur toy set contains six dinosaur figures along with a stylish dino truck storage case. The truck consists of seven compartments to carry the six dinosaur toys and additional cars. It also has a handle for easy portability. This toy would make a great gift for children aged three years and above.
Features
Six dinosaur toys with realistic features
Stylish carry-on toy truck
Ensures clutter-free play
Made with BPA-free plastic
With this set, your child will not only play with dinosaurs but also have fun building them. This toy kit comes with 106 pieces that can be assembled into three different dinosaurs. Your children can take them apart and put them back using the toy screwdrivers. This toy could help improve their fine motor skills and problem-solving abilities.
Features
Three easy-to-assemble dinosaur toys
Includes three toy screwdrivers
Made of lead and BPA-free materials
Measures 7-4in
Washable
Includes a free downloadable coloring book
This 156-piece toy set helps your child build a dinosaur race track and have endless fun with their friends. The set includes flexible race tracks, two dino race cars, dinosaur figurines, and additional accessories to make it an interactive dinosaur toy. By playing this game, your children can develop creativity, and also improve their hand-eye coordination.
Features
Flexible track that can be built in different ways
Additional accessories, including a bridge and a rush door
Lightweight and easy to store
Cute dinosaur cars with LED lights and tire skid belt
Easy to assemble and disassemble
If your child is fascinated by dinosaurs, this cool set of 12 dinosaur toys could be the perfect gift. These toys come with large bodies and are easy to hold for little hands, making them one of the best dinosaur toys for toddlers. If you are looking for the best return gift for your kid's birthday party, then this set of dinosaur toys is the one.
Features
Twelve different types of dinosaurs
Comes with a metal storage box
Easy to carry and store
Realistic features
Made with BPA and phthalate-free materials
Surprise your child with this electronic dinosaur toy. This cool toy can walk, dance, fight, and roar and could be one of the best dinosaur toys out there. It is built with realistic features to give your child the perfect toy for imaginative play.
Features
Remote-controlled toy with movement, music, and lights
Made of non-toxic, BPA-free vinyl material
Adheres to the safety standards of ASTM F963
Glowing spikes, tongue, and eyes
Shaking head
Measures 14 x 9.3 x 6.7in
Recommended for children ages three and above, these dinosaur cars can make the perfect return gifts for your child's birthday party. Each car comes with a dinosaur head and measures 5 x 5 x 8in. The toys are made of non-toxic thick plastic that is considered safe for children.
Features
Drives automatically
Realistic dinosaur sounds
Attractive LED lights
4 AA batteries and a screwdriver included
Easy switch on/off button
Changes directions automatically when it hits an object
With a height of 23in, this could be one of the coolest dinosaur toys with realistic sounds and music. If your child is a diehard dinosaur fan, then this jumbo-sized electronic dinosaur toy could become their favorite.
Features
Remote control with volume control option
Can walk forward, move arms, and dance
Movable jaws and a mouth that glows and gives out eight different roars
A cool steam-spraying feature
Needs 3 AA batteries for the toy and 2 AA batteries for the remote
Sturdy body made of non-toxic materials
This is another great dinosaur toy set with 12 different types of dinosaur figures. If you want to teach your children about these giant lizards, then this toy set is just what you need.
Features
Realistic features and hand-painted
A built-in dinosaur book with speakers.
Book comes with a button to listen to the pronunciation of the name and roar of the dinosaur
Toys are made of non-toxic, BPA-free vinyl materials
Certified to meet ASTM F963 standards
This five-piece dinosaur set contains a Tyrannosaurus Rex and Brachiosaurus that measure 13in, another Tyrannosaurus Rex and Velociraptor of 8.7in, and one Triceratops that is 7.7in. All these toys have realistic features to give your child endless hours of imaginative play.
Features
Big and easy to grab
Realistic features
Made of child-safe materials
Movable jaws for some dinosaurs
The Control 'N Conquer toy gives your child complete control of their dinosaur toy. They can turn the head, and also the tail to make the dinosaur move from the waist. Children can also lift the tail, or push the button to make the dinosaur roar.
Features
Realistic features
Children can control the movements of the dinosaur
Movable joints
Authentic color and detailed texture
Large body, easy to hold, and play
This unique dinosaur toy comes with a dino truck of dimensions 9.5 x 4 x 3.5in with a T- Rex figure that is 9in tall. Your child will have fun mounting the T Rex onto the truck to go on an adventure.
Features
Includes a T-Rex figure and a camouflage toy truck
Dinosaur has movable arms, legs, and tail
Truck has real, light-up headlights
Easy-to-push transporter truck
Includes three AG 13size batteries
How To Choose The Right Dino Toys?
Dinosaur toys can be educational and fun to play with, but there are a few points to consider before buying a dinosaur toy for your child. Read on to find out what they are.
Age: Buy dinosaur toys as per your kid's age. For example, if your child is below five years, then do not buy toys that are small or have smaller parts as they may pose a choking hazard. Also, buying more advanced toys that can walk and make sounds for older children makes playtime fun for them.
Type of toy: Dinosaur toys come in various types. Some are fun to play with, while others are educational. So, choose a toy that could be interesting for your child.
Realistic features: If you are planning to buy a dinosaur toy for younger children, then refrain from buying a hard plastic toy with realistic features and sounds, as it might scare them. Instead, opt for plush dinosaur toys.
Materials: Always look for toys that are made of non-toxic and child-safe materials.
A dinosaur toy can become your child's best friend as well as a wonderful medium to teach them about science and history. It can also encourage pretend play and help your children bond. Choose the best toy so that your child can reap all the benefits.
The following two tabs change content below.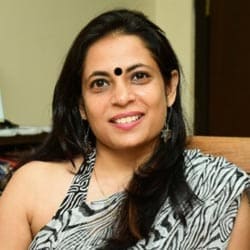 Priti Bose
Priti Bose is a poet, songwriter and blog writer. She did her masters in English, Public Relations and Advertising. Her creative skills and hunger for details make her do in-depth research on the topics she covers. For MomJunction, she writes on product analysis and reviews, especially for kids' products, toys and gifts. Before her association with MomJunction, Priti worked in the...
more