Whether you are a working person or a stay home mom, washing utensils is a tedious task for all. And especially when you cook food that is loaded with all types of spices, washing huge utensils like kadai and pressure cooker can be all the more difficult. A dishwasher is a device that can help you when you don't want to wash these greasy dishes. It is a specially designed kitchen appliance to take care of all the dirty vessels and help you enjoy clean dishes. In this article, we will introduce you to some of the best dishwashers available today. But before that, let's help you understand the different types of dishwashers there are.
Different Types Of Dishwashers
1. Portable Dishwasher
Portable dishwashers are quite rare but are highly useful. These are dish washing machines that can be easily carried from one place to another. Portable dishwashers take up less space and are great for moving on wheels. Portable dishwashers come in two variations i.e. 24-inch and compact 18-inch variations.
2. Drawer Dishwasher
The drawer dishwasher is different from regular dishwashers. It is just like a drawer and can be used by loading the dishes from the top. The interesting part is that you get two drawers with a dishwasher, and you can use them separately. This saves water and energy as the use of one drawer costs you like half load.
3. Countertop Dishwasher
A countertop dishwasher is something that you need when you wish to make your kitchen look luxurious. These are very small and can easily be moved wherever you want. Like a portable dishwasher, it can be attached to your kitchen sink with a converter and a countertop model. People who are on a tight budget or with less kitchen space, can opt for this model.
4. Built-in Dishwasher
Built-in dishwashers are widely available and are induced with a variety of features. It is built in the space next to your cabinets and has a fixed spot. If your kitchen is not spacious, then you can even install it under the cabinet.
5. Freestanding Dishwasher
Freestanding dishwashers are quite common and can be used as built-in or portable dishwashers. The dishwasher is easy to move if you are someone who keeps moving. It becomes an integral part of the kitchen and is completely visible. You don't need to plan out your kitchen accordingly and it can be operated without any difficulty.
6. Top Control Dishwasher
A top control dishwasher has the controls hidden and cannot be seen at once. The operation is quite seamless and easy. You can operate the controls of the machine by opening the door. With the buttons integrated on the top of the machine, the dishwasher looks completely flat.
Given below is a list of the best dishwashers in India. These are some of the top-rated dishwashers and have unique features like different wash programs, sensors, LED displays, child locks etc. Scroll down to read more about the best dishwashers in India.
11 Best Dishwashers In India
This dishwasher from Voltas is ideal for cleaning almost 96 utensils. The device has 8 different compartments for placing the vessels. The glasses, dessert plates, dinner plates, tea cups along with saucers, knives, forks and spoons are placed separately. There is a separate space for large utensils at the bottom. With 6 washing programs, i.e., normal, glassware, eco, intensive, clean and shine and mini 30 programs, you get to choose how you wish to get your utensils cleaned. Intensive cleaning is for super greasy utensils that need powerful cleaning and high temperatures. Mini 30 program is for those vessels that do not need heavy cleaning. Eco is a special program that cleans dishes in an eco-friendly manner by using less water and electricity.
Pros
Compact size
Easy-to-install
Has a table-top
Comes with a LED display
Cons
Take almost 2.5 hours for cleaning
When looking for a smart design dishwasher in India that cleans utensils just fine and complements your kitchen, this is the one you should check. The dishwasher is highly flexible as you can adjust the racks yourselves to make room for all of your utensils, including crockery. It takes just 40 minutes for washing utensils that are lightly soiled. The best feature of this dishwasher is its auto-intensive feature that washes at 60°C and then cleans at 70° C. It has a three stage cleaning process that removes all the stains and dirt and ensures perfect cleaning.
Pros
Energy efficient
Quick wash
Has an option for steam drying
Comes with an LED indicator
Cons
This dish washing machine comes with 9 washing programs that help in cleaning all types of utensils thoroughly. The prime features of this Indian dishwasher are its turbo cycle, foldable tines, easy height adjustment, and multi-directional rotation. It also has14 place settings to position your utensils for better cleaning. The minimalist exterior design goes with every type of kitchen. For a family of 6 to 8 members, this LG dishwasher is highly suitable. The machine uses a true steam feature, to prevent water spots on the dishes. With quad wash, it cleans the vessels from every angle and makes washing effective. The multi-motion spray gives even cleaning coverage to all utensils.
Pros
Operates smoothly
Easy loading
Makes no noise
Comes with a 10 year warranty on motor
Cons
With a 12 place setting and 6 wash programs, this dishwasher is suitable for families with up to 6 members. Siemens dishwasher cleans effectively and has more space for loading. The varioFlex rack with folding levels make accommodating utensils all the more easy. Key highlight of this dishwasher is its hydro-sensor monitors that control time and amount of water supply and even regulates temperature for cleaning. This feature saves water and energy. Another feature of this kitchen appliance is the HygienePlus function that is ideal for washing large containers. This function maintains a temperature of 70°C for the last 10 minutes to kill germs.
Pros
Durable
Low noise level
Has an aqua sensor
Cleans in less time
Cons
Are you someone who just can't take the high-level noise of dishwashers? Well, if your answer is yes, then you will surely love this dish washing machine. It has a low noise level and doesn't disturb you. Plus, it works really quick for lightly soiled vessels. For utensils that are greasy and have tough stains, this dishwasher soaks and then rinses them. It has 7 wash programs suitable for different types of cleaning purposes. The special feature of this dish washing machine is its half load option that lets you wash smaller loads of utensils daily. The extra drying feature prevents the formation of any type of water stains on the utensils. It takes 11L per wash cycle and has low power consumption.
Pros
Easy button control
Water softener slot
LED display
Child lock protection
Cons
Slightly less place for large Indian Thalis
Faber dishwashing machine is an ideal buy for all those who are looking for a dishwasher with multiple features. This utensils washing machine has a 14 place setting that lets you arrange utensils in different positions for better cleaning. It has an auto wash feature that doesn't need your attention while dish cleaning as the machine itself determines the amount of water and time needed for cleaning. Bonus points go to the child lock feature that keeps your kids safe. Just press the Zone Wash and Delay Start button and the programs are all set and locked. With the Delay Start option, you can set your dish washing machine to work around your schedule.
Pros
Dual zone wash
Effective drying
Silent operation
Power wash at high temperatures
Cons
Doesn't support gadgets like Alexa
This dishwasher is a 12 place settings dishwasher which has enough place for all your stainless steel utensils. So, whether you have a large family or guests coming over, this dishwasher will keep your cleaning needs sorted. It has a half load function which even allows you to wash fewer utensils for daily use. The racks of this Aqua 12S Dishwasher are coated with nylon which prevents eroding of utensils and is gentle for fragile items. It is to be noted that such racks are considered more hygienic. The interesting feature in this Indian dishwasher has to be its glass care program that is gentle on glassware.
Pros
Great design
Consumes less water
Has a cutlery basket
Made of sound reducing material
Cons
Child lock is only for the control panel
This Koryo dishwasher is made of stainless steel and is quite sturdy. It is a 6 place setting washer and lets you position different utensils in different positions for better cleaning. The dishwasher comes with a 24 hours delay timer and has a built-in-heater to clean utensils with hot water. The water consumption for this dishwasher is 5 litres a day. It is very easy-to-clean and maintaining hygiene is also simple with this machine. The ultra-modern design of this dishwasher makes your kitchen look good.
Pros
Reduced noise
Made of durable material
Countertop design
Comes with 1-year warranty
Cons
Suitable for fewer utensils
This 12 place settings dishwasher takes almost an hour to clean all your utensils. It serves as one of the best dishwashers due to its ability to clean and dry the utensils altogether. There are 5 wash cycle programs used by this machine to keep your utensils clean. A separate cutlery tray helps in positioning all the cutlery pieces separately and prevents them from being scratched or breaking. The dishwasher takes almost 10 litres of water and dries utensils in around 60 minutes.
Pros
Leakproof
Sleek design
Touch key control
Easy to use and clean
Cons
Trays are not made of steel
Powered by smart wash technology, this dishwasher is one of the best dishwashers in India. It detects small particles in water and sets the temperature, water, and duration for optimal wash. The key feature of this 13 place dish washing machine is its auto door open feature that automatically opens when the hot air needs to pass out of the dishwasher. It even has an antibacterial filter that prevents bacterial growth on the filter surface.
Pros
Hygienic wash
Steam wash
Has an inbuilt water softener
Low energy consumption
Cons
Residue filter needs to be cleaned regularly
Wonderchef countertop dishwasher is ideal for all Indian kitchens. It can be kept and used on the countertop or on a small stool. This tabletop dishwasher cleans all types of utensils really well and handles all utensils. It comes with 3 programs, i.e. standard, strong, and quick wash. Standard wash is for regular utensils, strong is for greasy utensils and quick wash is ideal for cleaning less soiled dishes. With a powerful rotating water jet spray, this utensils washing machine cleans utensils effortlessly from all sides. It is known for its smart washing program that takes from 30 to 40 minutes.
Pros
Portable
Energy saving
High temperature cleaning
Effective drying system
Cons
We know how time-consuming and tiring, manual wash can be. And so these dishwashers will make your life easy. Before buying, have a look at this buying guide that might help you in making a better decision.
How To Choose The Right Dishwasher In India?
To choose the right dishwasher in India, carefully read the given points-
Size and capacity matters. Size shall help you determine whether you have enough space for the dishwasher in your house. Capacity tells you the vessel quantity that a dishwasher can hold. Generally dishwashers that are 35 inches tall and 24 inches wide are appropriate for a large family of 6 to 8 members.
Tubs made of stainless steel are considered good for the vessels. The ones that are just given the steel finish are not durable, so always choose a dishwasher with stainless steel tub type. There should always be a section separately made for fragile utensils or glassware.
Certain essential features that one must check in a utensil washing machine are installation features, water consumption, time consumption, wash programs, and warranty period. Wash programs help clean the utensils differently and effectively. Time-consuming dishwashers generally consume a lot of electricity as well, so it is important to check it before buying. Other essential features to check are child lock, anti-flood feature, filter, etc.
Nobody likes annoying sounds every single day in the house. So, it is advisable to check the sound ratings before investing in a dishwashing machine. Dishwashers with 30 or 42dB are the quietest with almost no noise at all. Others with 50dB or more are slightly noisier, but the sound doesn't reach the adjacent rooms.
Energy is very important when it comes to choosing a dishwasher. It is ideal to go with a dishwasher that comes with a star rating, so that you know how much your dishwasher is consuming. Remember, you should not overlook this section as more the star ratings, lower will be your electricity bill. Plus, saving energy is also good for the environment.
Frequently Asked Questions
1. Should We Scrape Plates Clean Before Loading Them In The Dishwasher?
No, you don't need to scrape plates clean before loading them in the dishwasher. Generally dishwashers are capable enough of sensing the particles and removing them. But this might slow down the dishwasher. So, scraping plates off the solid residue is important but you don't have to completely clean the dishes.
2. Is It Okay To Put Delicate Glassware In The Dishwasher?
Yes, it is okay to put delicate glassware in the dishwasher. You should note that there is a separate top space for such glassware and glassware must always be kept here for cleaning.
3. Can We Wash Kadai In A Dishwasher?
Yes, we can wash kadai in a dishwasher only if it is not made of cast iron or non-stick material.
4. What Should You Not Put In The Dishwasher?
Wooden, cast iron, aluminum, copper, kitchen knives, crystal and certain plastic items must not be placed in the dishwasher.
Having known everything about the best dishwashers in India, surely you must be all set to make your purchase. All these options listed here are great for buying. Take a look at the prices and choose the one as per your needs, and you shall never have to deal with greasy soiled utensils or tantrums of cleaning maids. Hope this article is informational for you and it helps you pick the best dishwasher for you.
The following two tabs change content below.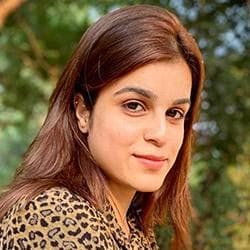 Sakshi John
Sakshi did her graduation in Journalism from the Madras Christian College, Chennai, before starting her career as a freelance writer. She is into blog writing and for MomJunction, she covers various topics, including products to buy for your kitchen, furniture, and other home requirements. Previously, she interned as a content writer in a cyber security firm. As a content writer, Sakshi...
more